It's been a while since we've been working from home, staying indoors & lazing around in our bedroom. 
Aren't you tired of the mundane bedroom look? And worried about how to give your small bedroom a modern overhaul! 
During our last few interior design consultation sessions, our designers were bombarded with the same queries from some of our clients. 
They were having budget constraints & were confused on how to select the best beds online. Also, it was getting too overwhelming for them to put things together in their small bedroom & convert it into a restful & spacious cocoon.
Well! We packed plenty of style into their tiny rooms. That was refreshing, welcoming, chic & contemporary. 
And, we've rounded up our expert interior design tips to maximize your space and infuse a new life into it.  
Are you ready for the transformation? Let's get started.
Paint the room light in white
Some designers are moving away from the light color design trick, but we strongly recommend it. Paint the entire room in the same shades of white, including the ceiling, walls, niches, etc., to create the illusion of depth. It adds freshness to the room, hides the flaws & creates more airiness & light inside. 
Also, this soothing shade will counter the absence of windows or ventilators if your room is devoid of them. You can add pops of different colors to liven up the ambiance with earthy-hued furnishings.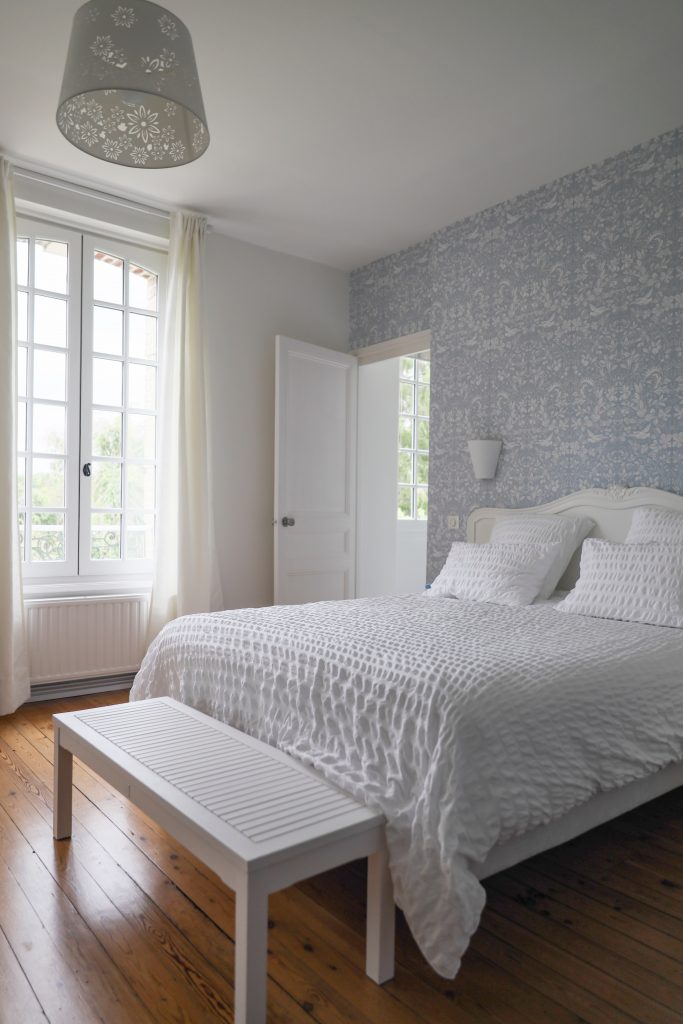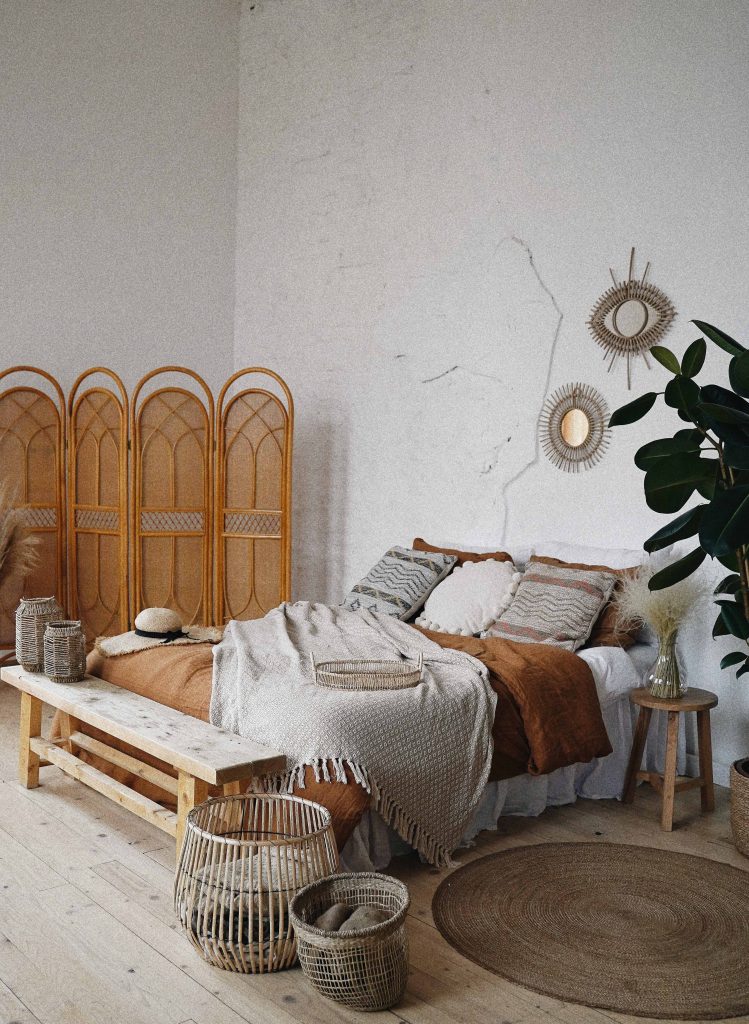 Bring in Eco-friendly furniture
All-natural furniture & furnishings impart a timeless & personalized aesthetic, thereby making your space; uniquely yours. Also, they contribute a great deal in creating calm & cozy interiors because of their organic appeal.  
An expert interior-design tip for a refreshing bedroom look is to buy wooden beds & complementary furniture handcrafted with solid wood. Their no-chemicals natural finish & subtle earthy shades captivate the attention & fool the eye when it comes to the size of the room.
Choose platform or canopy beds online
For the basic unit that pulls together the overall look of your room, you must choose wooden beds that love to stay grounded. Buy canopy or platform beds online to trick the eyes once again with the illusion of depth. Also, the canopy beds transform the room's interior into a royal suite in their expertly crafted intricate designs.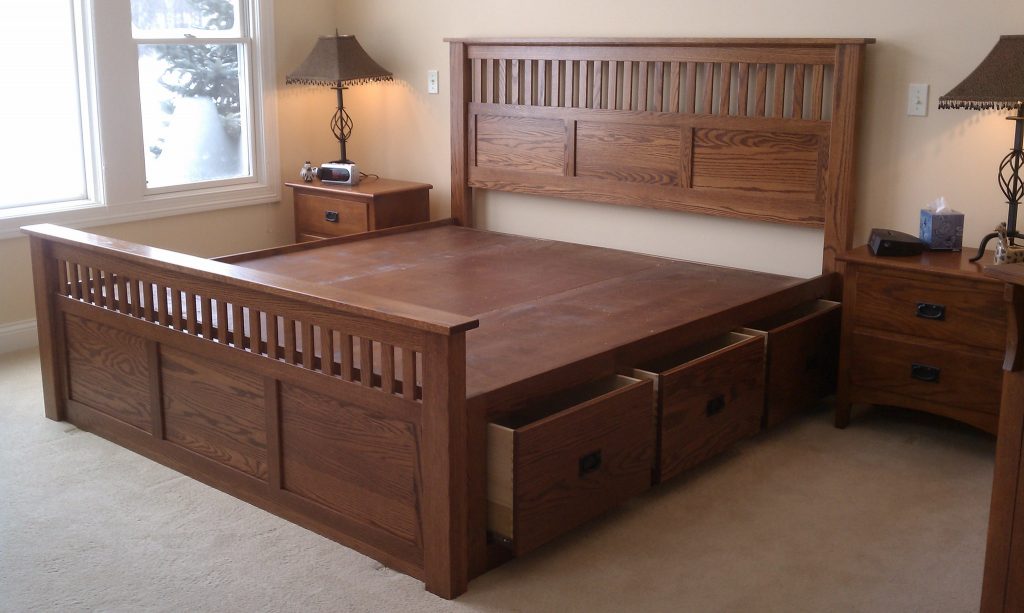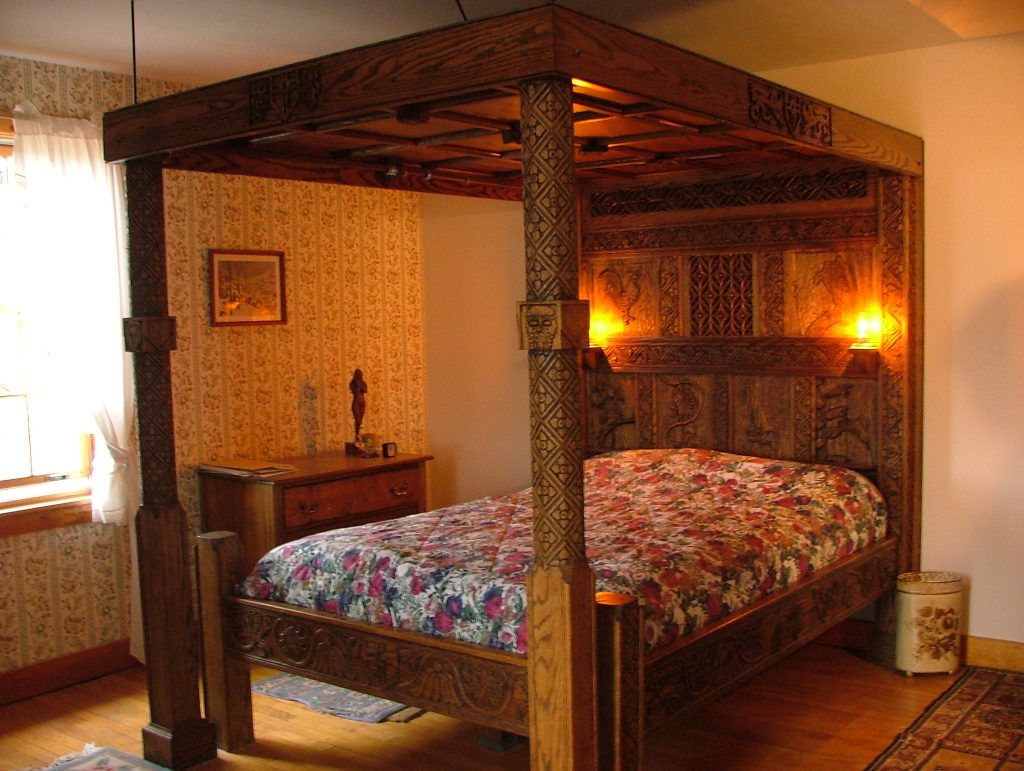 For the addition of functionality along with the looks, you can always get your beds customized with varied storage options inside or beneath them.
Subscribe to receive our newsletter and get regular updates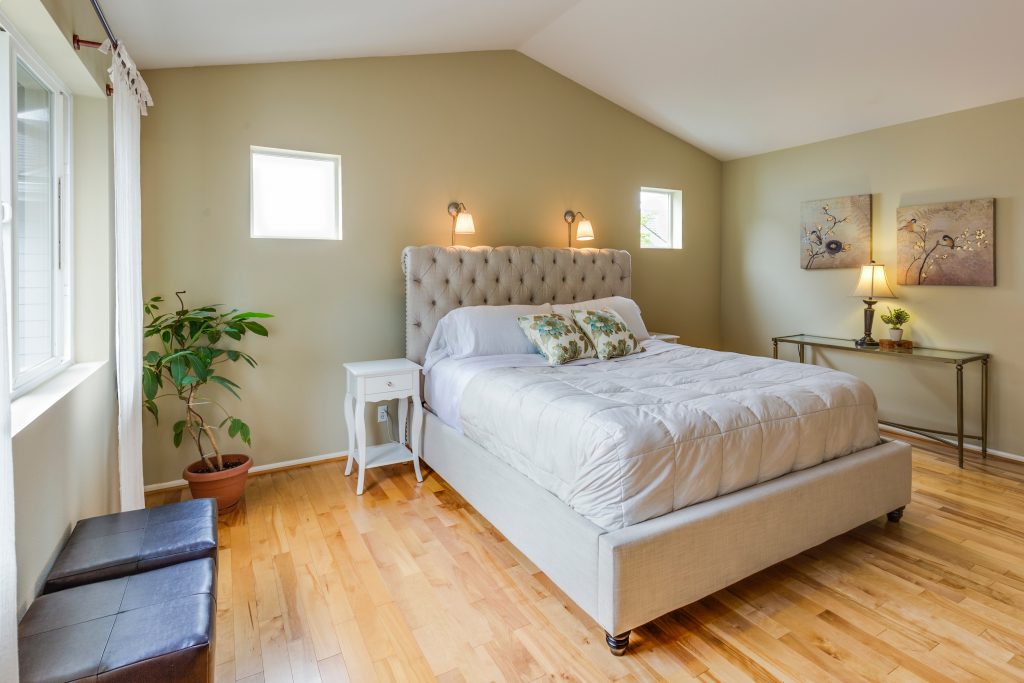 Showcase a minimal layout
Maximize the way your room will be from now on by applying the tricky interior design layout. Place the bed in such a way that it offers open space on both sides to walk freely. It will divert your attention from the space constraint feeling & make your room look airier & lighter.
Also, in any case, don't buy a bed online with a wall-size headboard. Instead, invest in one with a smaller headboard & then accentuate the overall room by adorning the walls & the floor area with decor. E.g., scenic or geometric pattern wallpaper will make the room look larger than usual. Punctuating the floor with jute rugs will lend a cozy and inviting aura.
Add modular & dual-purpose decor
Another pro interior design trick is to add smart furniture that creates a seamless experience in small spaces. That is, to invest in a few heirloom pieces that perform double duty. Like instead of a regular rectangular Sideboard/wooden cabinet, you can get its slender cousin tailor-made to fit into a narrow area. It will instantly transform that flawed corner of the room into a chic & functional spot.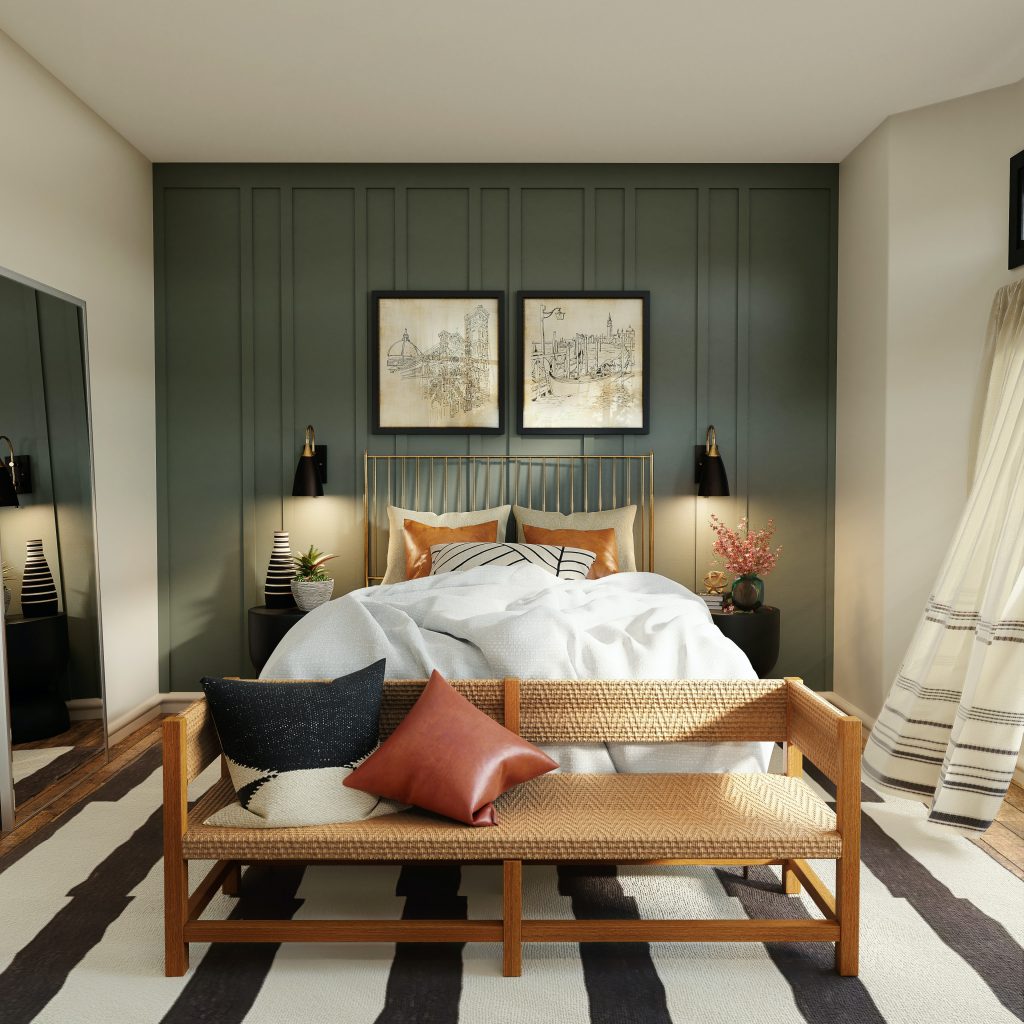 You can create more dynamics in the room with floating shelves, a nightstand that doubles up as a bedside table, a wardrobe cum dresser, or cane add-ons with hidden storage.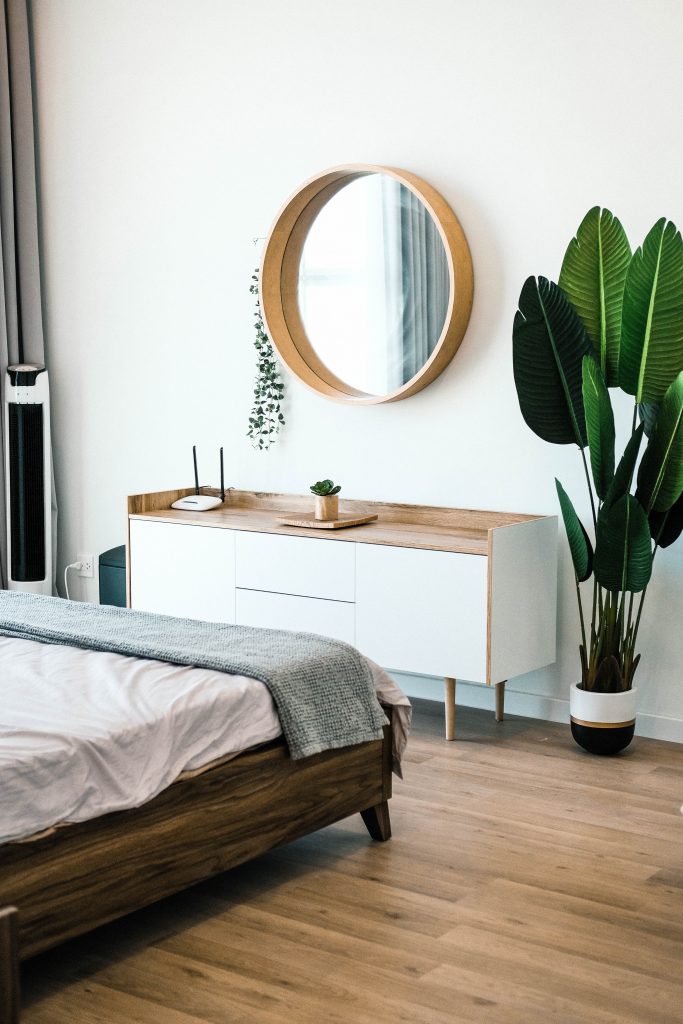 Go fearless with glass & mirrors
Glass partitions or mirrored accents transform a space into an extrovert zone. Our interior designers highly recommend embracing this trend. A curation of reflective surfaces will amplify your room's layout by bringing in more light. The reflections will extend the room's width & depth beyond its actual dimensions. 
The best bet is to position a large mirror in place of your bed's headboard or create a glass wall partition.
While planning your room's layout, do it in such a way as to maximize the use of daylight to let your room reflect airiness. When it falls on the white walls and crevices or the ceiling & the floor, everything together will make your small bedroom look spacious.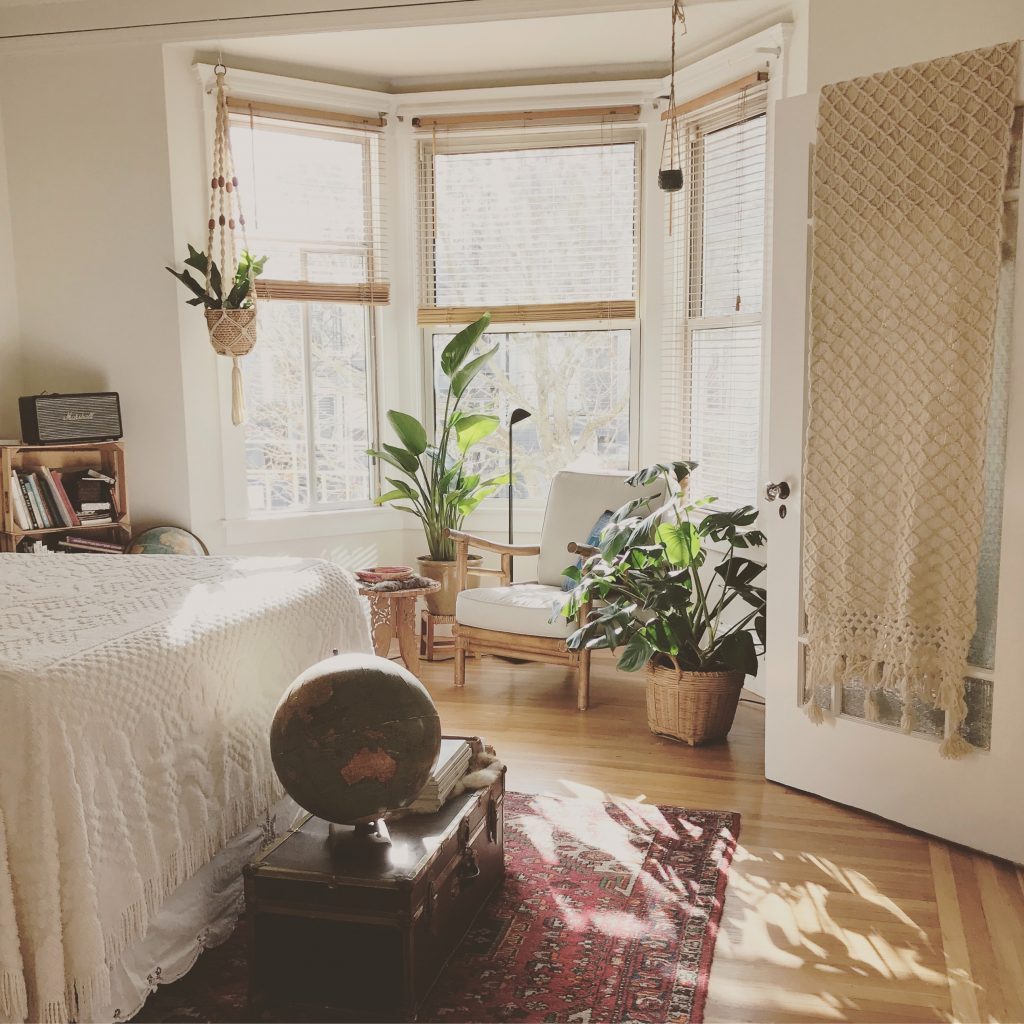 For bedtime illumination, the interior design trick lies in installing artisanal perch lights with energy-saving bulbs. They will function as space-saving decor elements & will add to a cozy & pleasant personalized bedroom.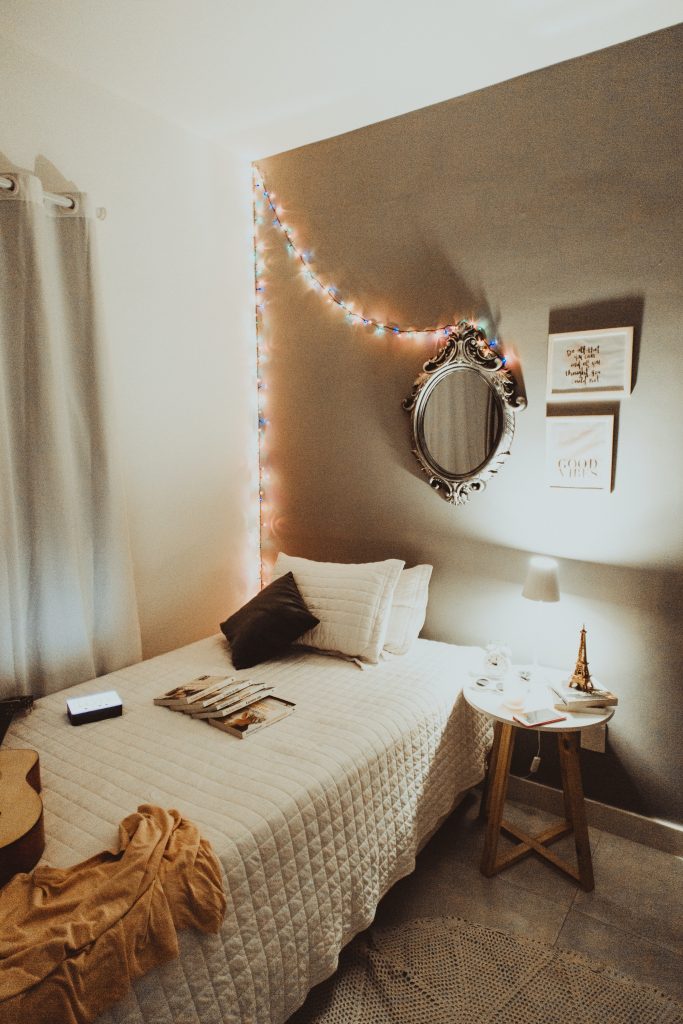 Miscellaneous design tips
Here are some more interior design tricks to infuse the refreshing charm & turn your small bedroom into a spacious haven. 
If you're against the idea of a neutral color palette, let your room embrace your mood with subdued shades of dark. Play with olive green, charcoal gray, or navy blue to transform it into a chic & sexy bedroom. Feel happier by bringing in more colors with vibrant cushions, colorful wall arts, or patterned area rugs. The trick is to juxtapose the lighter room color with bold accents or vice versa. For the drapery & curtains, hang them close to the ceilings to create depth. Last but not least, cut out the clutter by organizing your bedroom stuff in space-saving Sideboards.
Let the greens do the rest
A cost-effective & evergreen interior design tip is to fill in your interiors with ample greenery. Recycle or upcycle the old items into vases or explore the organic vases handcrafted by the vernacular talent. Then amid a cocktail of indoor & outdoor plants, welcome yourself to a serene & calm bedroom every day.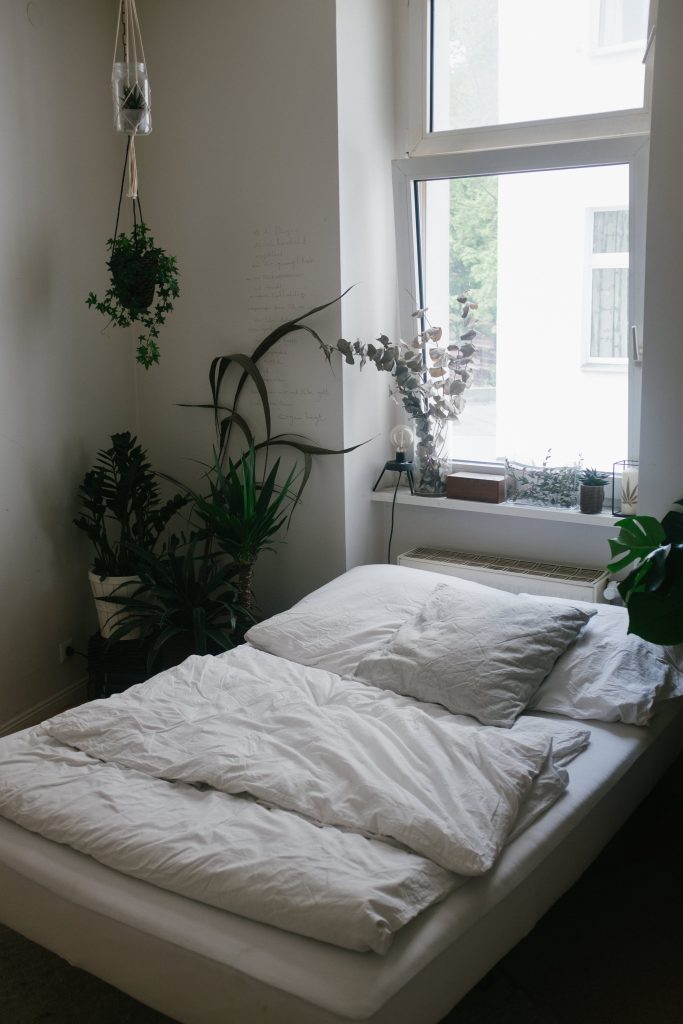 Interior design tips in a nutshell
At the heart of your modern bedroom design, let sustainability be the mainstay trend. Reduce, recycle & reuse whatever you can & for the new additions, choose the ones expertly handcrafted by local artisans with materials sourced responsibly. 
With these design tips & tricks, you can easily create your bedroom to be a thoughtfully curated personal space. If you need any design help or want to upcycle your old wood into modular dual-purpose furniture or a wooden bed, you can come to us. 
Explore the contemporary & exclusive wooden furniture or buy solid wood beds online at Miradorlife. Visit the store now!
Revamp your small bedroom with a FREE design consultation. Book it now!
Subscribe to our newsletter ELEVATE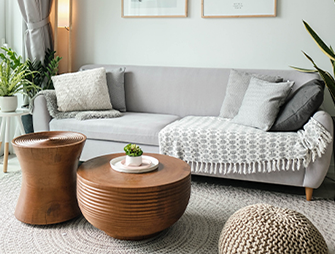 Hope you've enjoyed reading our blog!
Subscribe to receive our newsletter and get regular updates