Honey, they shrunk the bedroom!
Hey newlyweds! Join the club of setting up a home in a metro city where space is a crunch.
Amid all your house-hunting, you might be shocked at how compact are the modern bedrooms of metropolitan India! Hold on! You can still breathe in the living room because they are comparatively large. Wondering why? Because they have to accommodate the kitchen, that has to make space for the dry balcony, and the list goes on. Phew!
Don't fret! We know that you want to start a beautiful journey with your better half in a home that looks contemporary and unique yet within budget. 
Our expert interior designers can come to your rescue with innovative bedroom design ideas in a personalized and pocket-friendly manner. At the same time, their clever design tricks can make your bedroom interior look larger and cozier. Isn't it awesome? Call us to book a FREE 30-minute design consultation right away.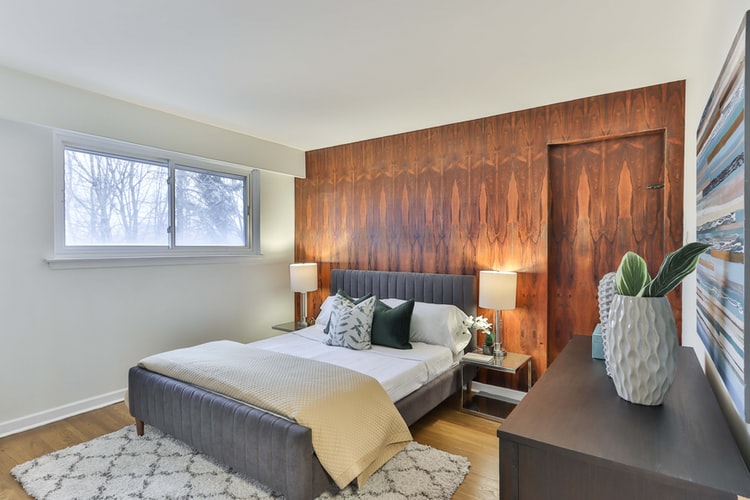 Then come back with your coffee to relax and dig in; why are our Indian bedrooms smaller than the living room?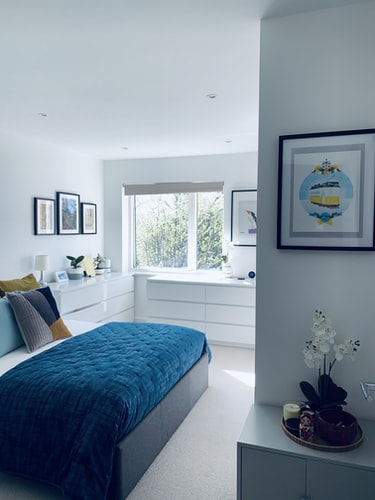 The smaller bedroom story through the lens of 2021
During this pandemic, staying indoors has taught us that our home is our haven. No matter how small or big it is, it's a blessing to have one! There is an increasing demand in the residential sector, says the real estate residential trends of 2021. The prime prospects are the millennials who want to have a second home in the city of their dream job. Just like you, isn't it?
As per an industry report, the demand for affordable and mid-segment residential properties has surged to 30% -40% compared to pre-Covid times.
Real estate developers and builders are working on building a home for everyone within a reduced square foot.  In the process, the four walls of the bedroom are squeezed to make way for an expansive living room, as it is the heartbeat of every Indian home. Don't you agree? 
A quick newsfeed – The CEO of real estate consultancy Liases Foras quoted, "In cities like Singapore, a lot of houses don't even have a kitchen." OMG! Can you beat that?
We think we can live with a smaller bedroom than not having a kitchen! After all, there's always room to maximize our bedroom's small space potential with interior designs. What do you say?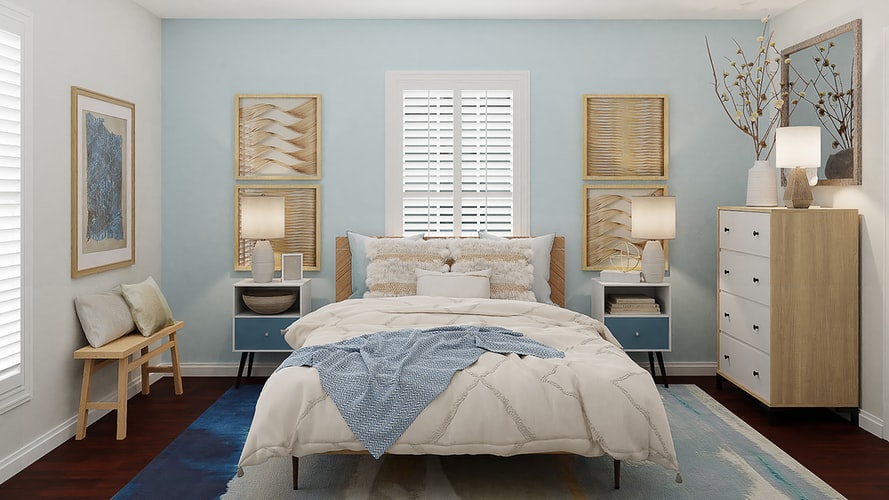 As far as our living rooms are concerned, when you throw the weekend parties to your friends or when your parents come to visit you, a living room is the place-to-be. You can't bear it to be smaller than your bedroom. Ain't it true?
Affordability is gaining priority over permanence
Every big joint Indian family is giving birth to many nuclear families. Like how you're planning to get settled in Mumbai as you have a job here while your brother & his family might be in some other city. 
The young aspirants looking to buy/rent a property are giving preference to affordability rather than permanence. Also, some other factors that can't be overlooked are having an apartment in a gated and reputed society, posh location, amenities, and commuting convenience. These all contribute to the increasing prices and the reducing square foot. 
When the carpet area of an Indian house is reduced, the master bedroom or the guest bedroom has to become smaller in size than the living room.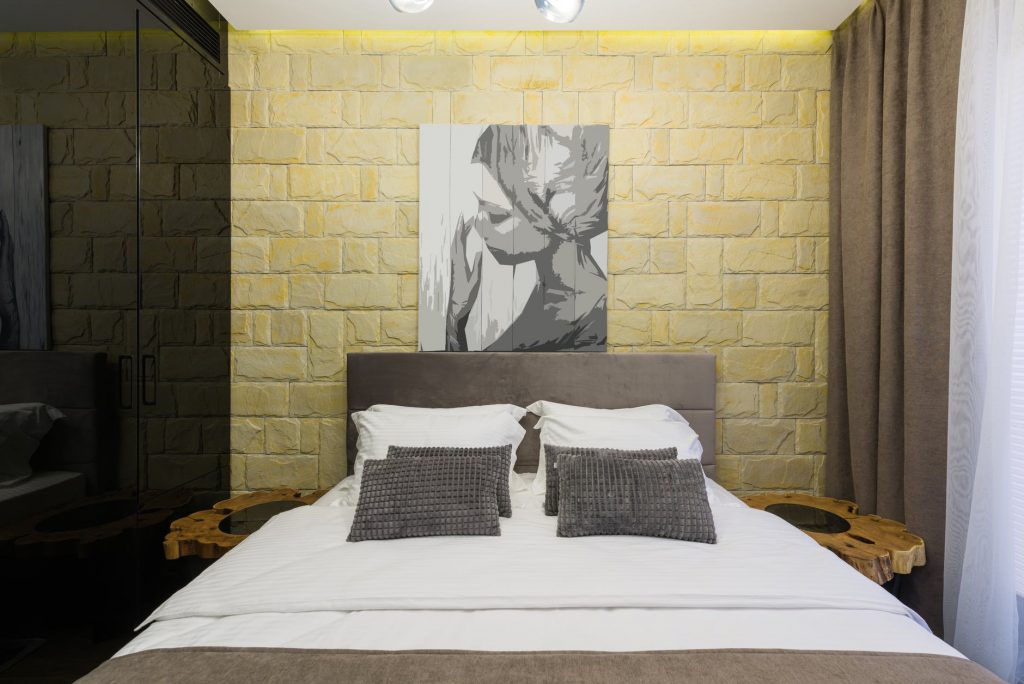 The smaller bedroom design saga from the past
Do you remember that place of your family home where you had spent most of your childhood with your cousins and siblings?
Yes, you guessed it right! It was, is, and will be the living room for us Indians.
It's the single place in our home where we gossip, fight, love, care, celebrate and make memories together. In our living room, we bond with our family and friends. So the developers and designers have always kept the blueprints to let our living room be larger than the bedroom. 
The living room is the focal point of our home as it is the first one to greet us, our family, and our guests inside. As they say, "the first impression is the last impression." And who better than our living room knows how to cast it impressively? 
Traditional or contemporary, Bohemian or eclectic, or just simple and cozy; our living rooms look beautiful even in our diverse decor preferences.  
The changing dynamics of the design and decor industry and our evolved choices are refurbishing the bedrooms with a prominent focus.
Subscribe to receive our newsletter and get regular updates
Modern Indian bedroom design ideas
So what if your bedroom is small? Modern bedrooms are evolving in interior and designs by making use of smart ideas and space-saving furniture.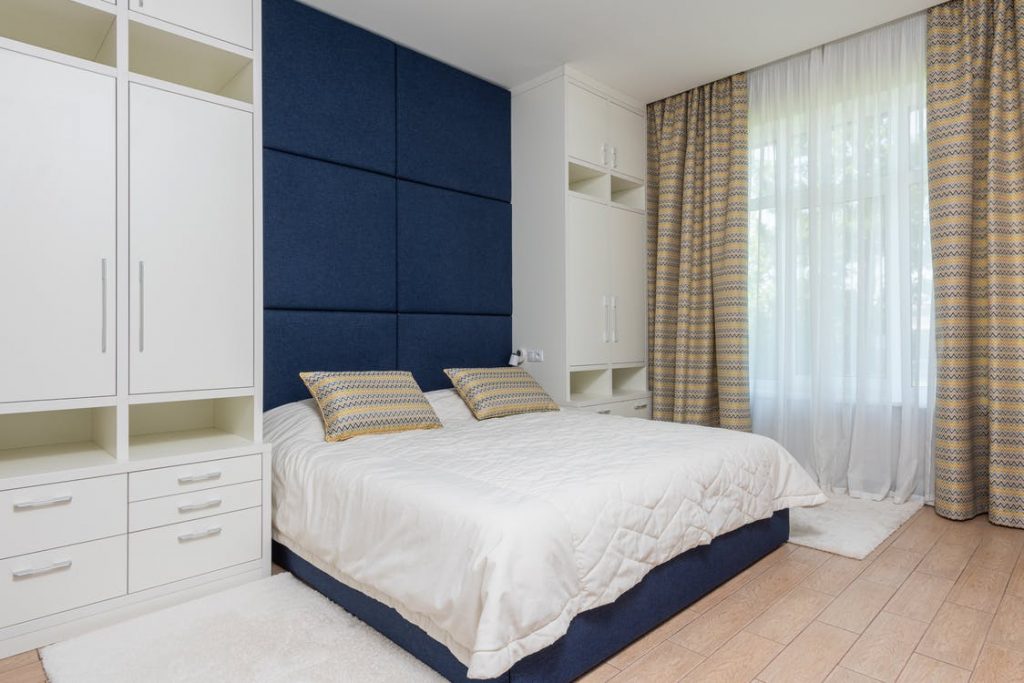 Like what? 
Finest wood foyer benches like this gorgeous Ottoman bench that provides the versatility of use. It looks resplendent as a couch near the bed or a seat for your dressing table while occupying the least space. 
A wooden bed with a low height to trick your bedroom walls to look larger. The ivory headboard artwork like this Baagh Bed will attract all the attention to itself, transforming your bedroom into a royal suite. With furniture as beautiful as this bed, it alone suffices to give your bedroom a modern twist. You can accessorize it with a wardrobe in subtle tones to complete the look and functionality. 
Some quick tips – Replace double-bed with a pull-out bed, install floating shelves, try creating the illusion of space with wall art, use reflective surfaces like mirror wall art, natural stone flooring, etc. 
At Miradorlife, we have a lot of decor ideas and a variety of sustainable and well-crafted furniture to spruce up your home. No matter how small your bedroom is or how tight your budget is, we can bridge the gap between design and price. 
And in turn, you can enjoy living happily forever with your better half in a home that looks great. We bet once we design it, you won't be complaining that your home has a smaller bedroom. Rather, it will be the one to impress your family and friends with by inviting them over and over again! 
By the way, don't miss out on getting a FREE 30-minute design consultation with our experts. 
Subscribe to our newsletter ELEVATE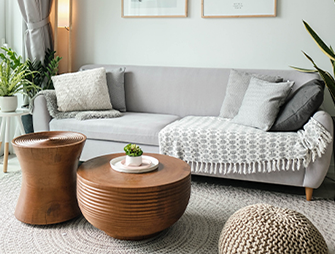 Hope you enjoyed
reading our blog
Subscribe to receive our newsletter
and get regular updates