Your ancestral villa or cozy apartment has an enchanting homely scent to it. Isn't it?
It's but natural you want to style it uniquely, reflecting every bit of your personality through its decor. Now when staying indoors has become a necessity, it's high time to introduce a few decor changes time & again to bring alive its homely vibe.
Do you know the secret to redoing an interior effortlessly & without overspending? It's that one product or one idea that can change the entire look of your space dramatically. How about styling up the living room as it is the central piece of our homes & this is where we connect with our family & friends physically or virtually?
The focal point of attraction & lounging around in the living room is the sofa sets. When you want to elevate your decor with sustainable opulence, modern sofas can create magic. They're the pieces worth investing in as they take inspiration from nature & handcrafted with attention to detail.
How about bringing in modern sofas that will blend aesthetics & functionality to emphasize contemporariness?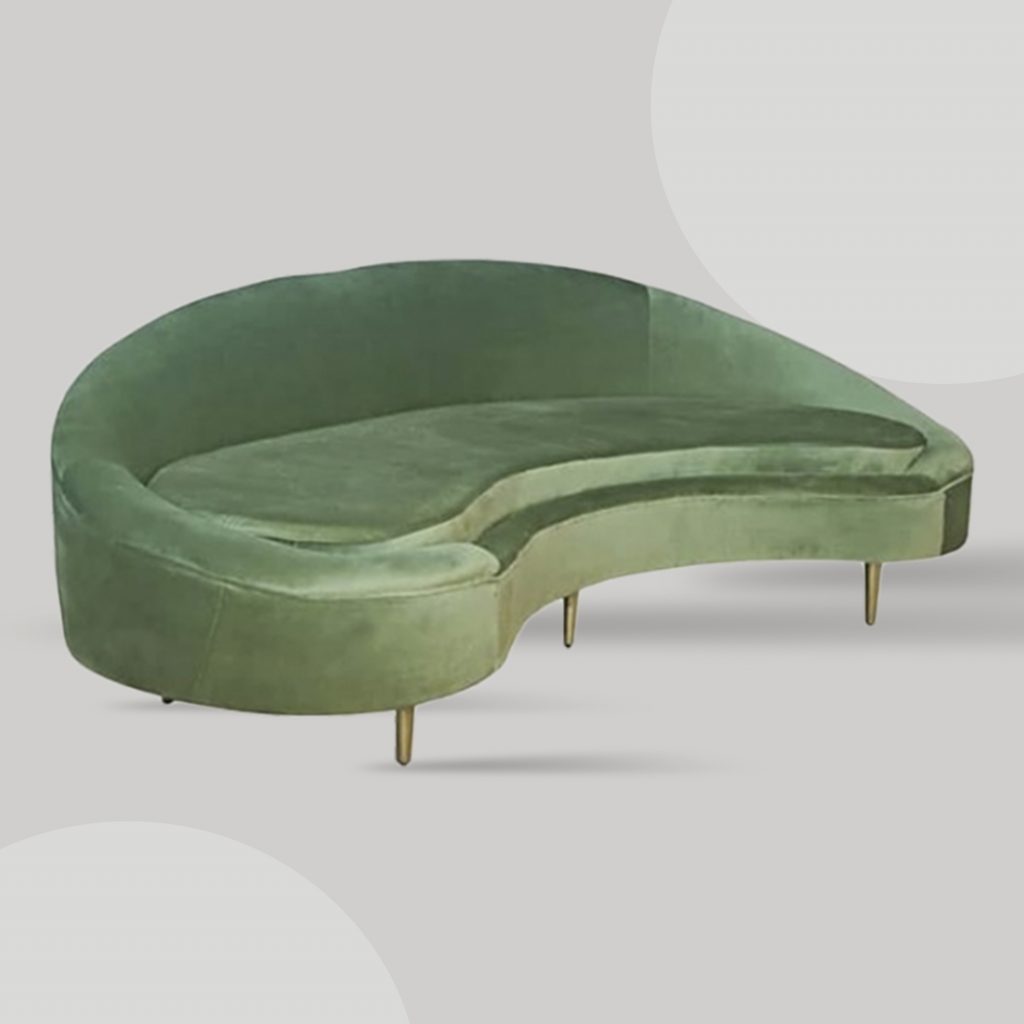 Retro sofa sets for larger spaces
Because you love to go the extra mile to let your home stand out.
Retro sofas add Hollywood glam to spacious living rooms. They make a great centrepiece in their curvy designs & voluminous seating. Inspired by the primitive designs, these sofas define modernism with their evolved looks & handcrafted detailing. 
Modern retro sofa sets come in creative shapes & custom-colour options. Their solid wood body makes them a collective furniture item. With them as the focal point of your living room, you can add ancestral paintings or family portraits on the walls & there you have it, the minimalist modern decor.
Sofas that are a class apart
To bring all your family & friends together!
A wooden sofa set with leather upholstery is a must-have style statement for every living room. When you've got a leather couch to lounge on, you don't need to worry about any extravagant interior decor. Just adding this single piece to your interior will dramatically add elegance & sophistication.
For your love of hosting the parties (virtually as of now), this modern sofa is sure a conversation starter.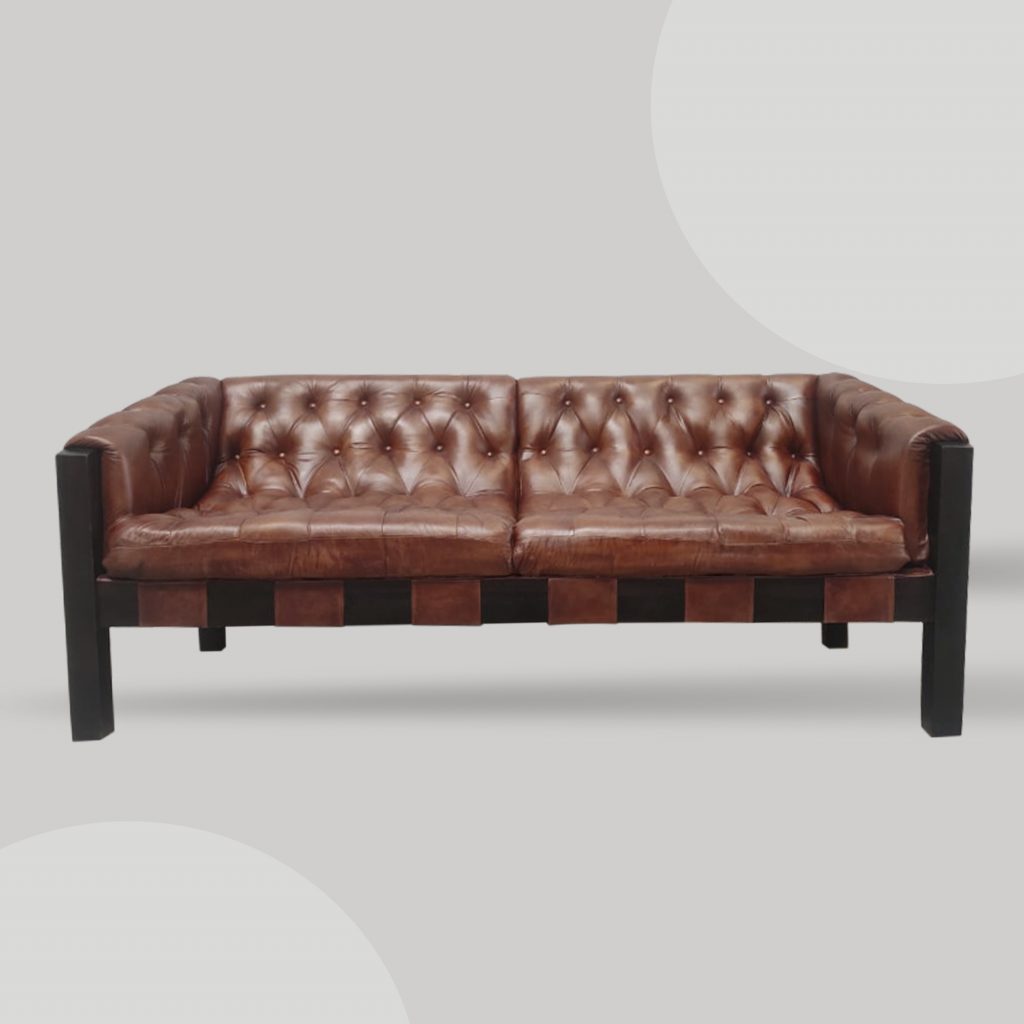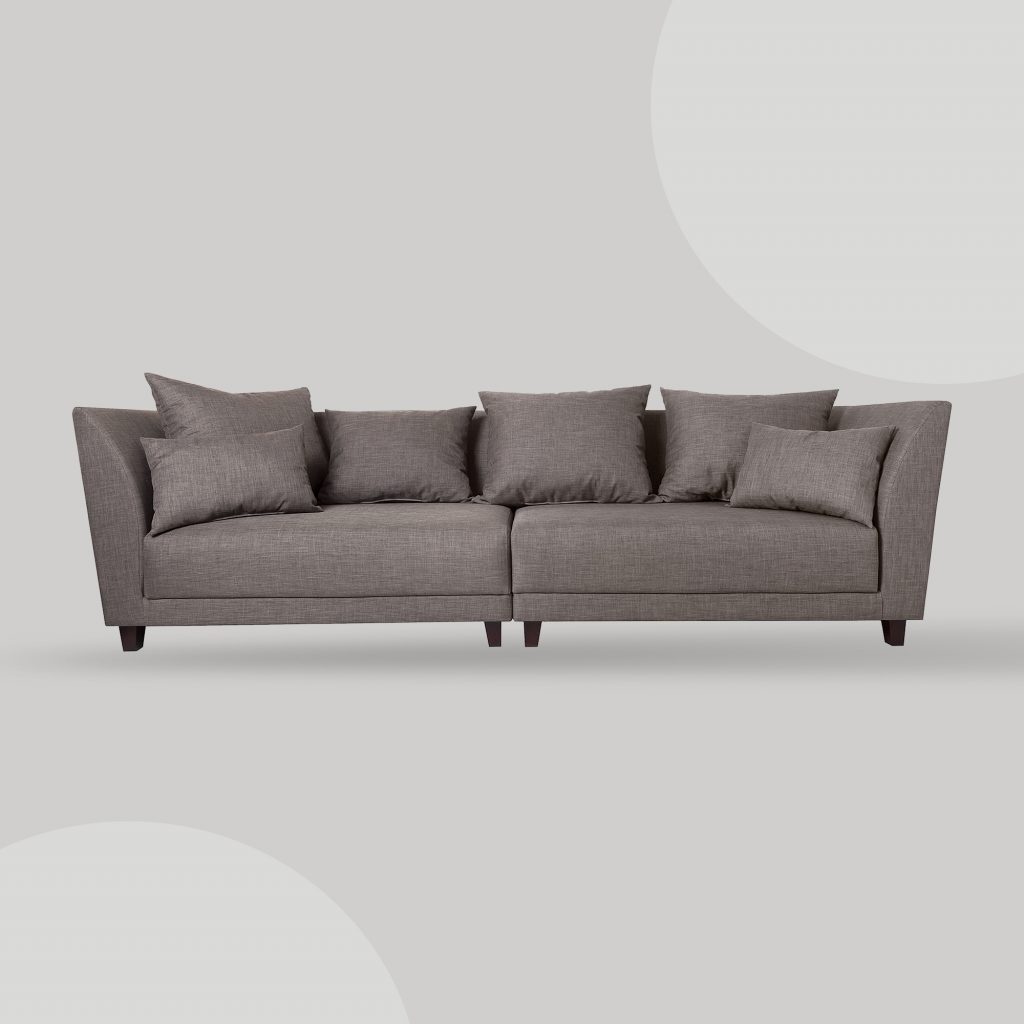 Comfortably charmer sofa sets
How about a cup of coffee on your favourite sofa?
Style your living room with modern sofas meant to offer irresistible comfort. Wingback style, subtle accent & lots of cushioning make these pieces a charmer of your living room. With plenty of colour options to match pace with the theme & vibrancy of your interior, these sofa sets bring ultimate comfort in their sophisticated style. 
Modern sofas with a graceful look
For your squeaky clean apartment where a little less space creates a lot more bonding!
Modern sofas with rolled arms, soft cushioning & subtly solid colors attract attention from the kitchen & bedroom. Tailored to perfection, these living room beauties look graceful in their understated silhouette.
These sofas offer coziness in abundance for your loved ones to roll back from the everyday rush & spend more time together.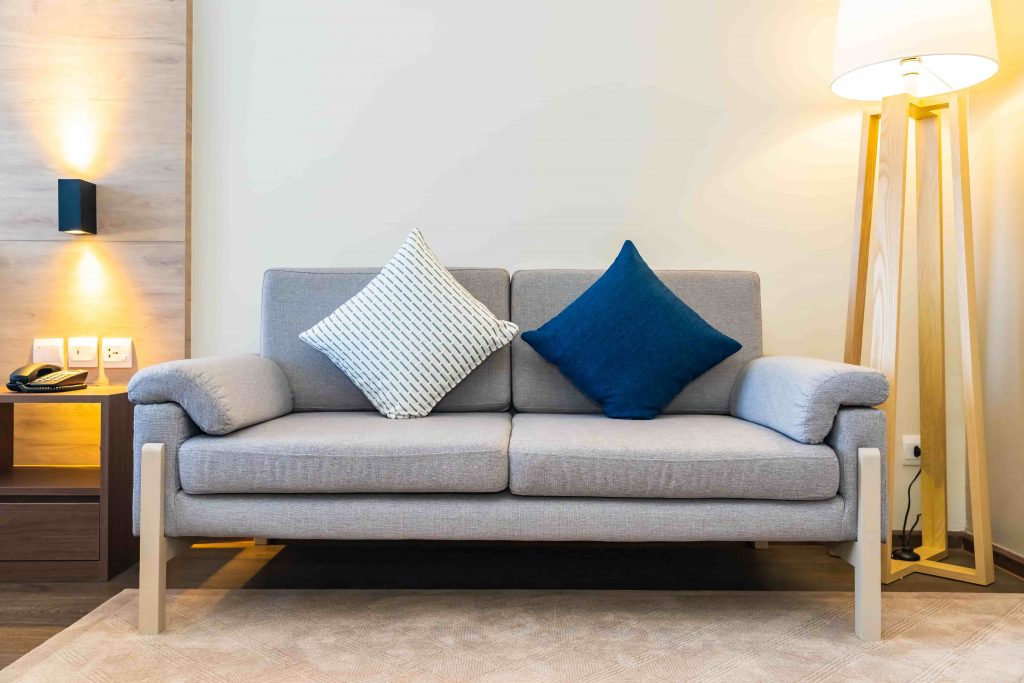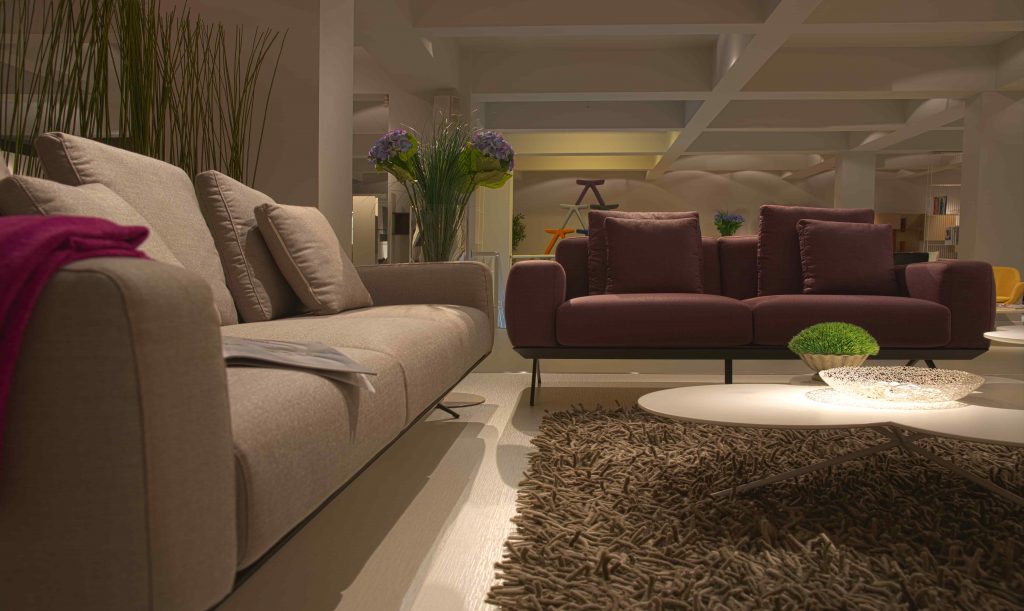 The party poppers sofa sets
Let the party keep going on and on around your home theatre!
The lounge seating sofa designs with added back support, removable cushions, & perfect seating offer a host of reasons to host parties. While they look compelling physically, these sofa sets with comfortable armrests & solid wood bodies make your interior look impeccable on the webcams as well. 
Sofas with timeless aesthetics
For your joint family gatherings from all over the globe!
Inspired by European modernism, the modern sofa sets are bringing minimalist design trends to the interior. More room for airiness upholds the tradition of hosting family gatherings together without a miss. For that, sofa sets with timeless aesthetics & intricate detailing invite positive vibes to your interior.
Their unique charm & ultimate comfort lets you be seated for longer amid the versatile conversations going on and on. Not to forget, these sofas let your home speak that you're the best homemaker in the true sense confidently.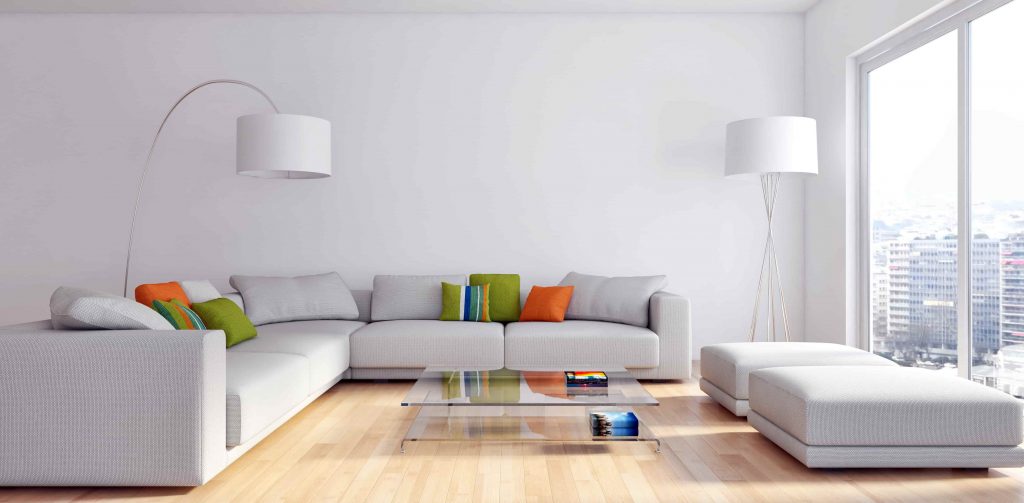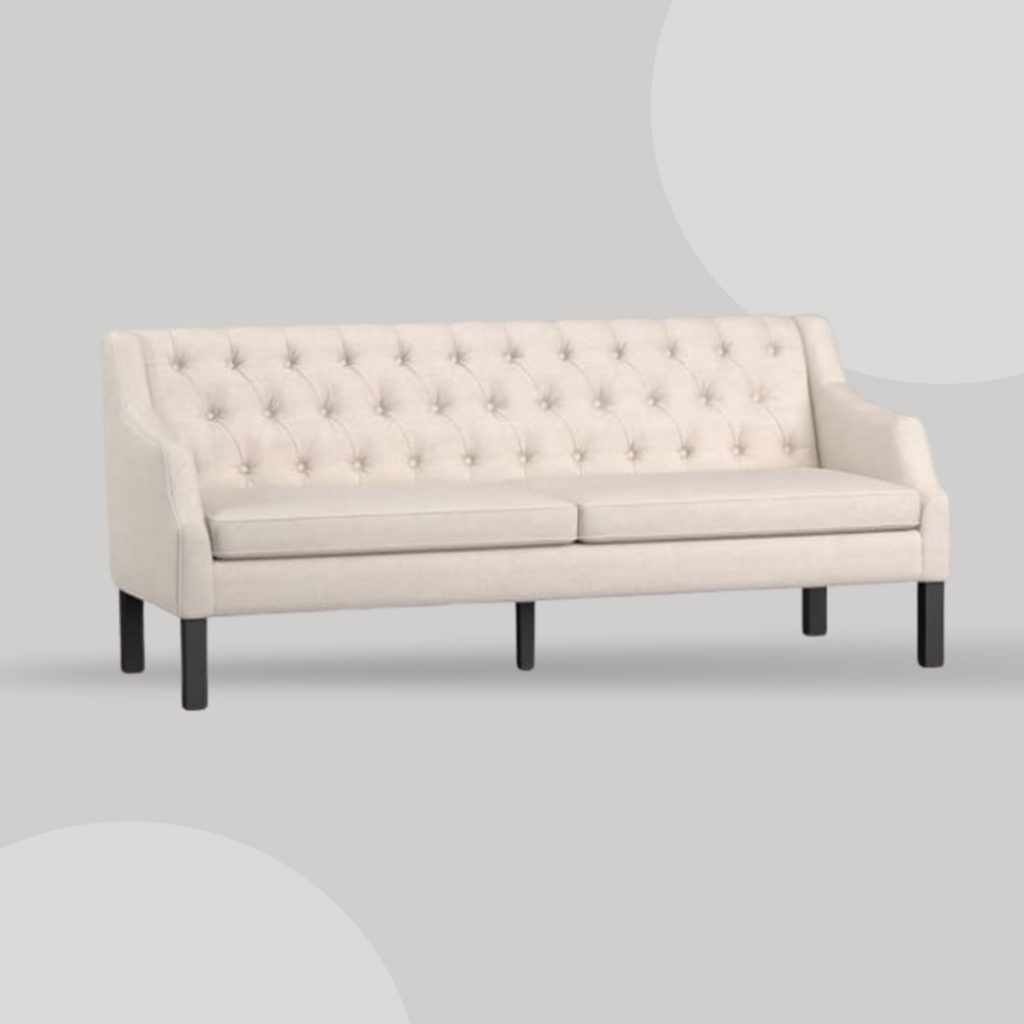 Sofas with attention to detailing
We know the perfectionist you're!
That's why modern sofa sets have come upholstered with versatile tufting options on different fabrics as per your specific requirements. You can choose between diamond or button tufting on velvet or leather. These sofas create a modern appeal with their contemporary take on the classic Chesterfield sofas.
These pieces redo your living room with the freshness of the contemporary world, laying more focus on their streamlined designs.
Choose a contemporary sofa set that's worth investing
Now you know the trick to adorning your interior with a refreshingly new look without putting in any extra effort. It's the modern sofa sets that cast the magical spell transforming the whole look of your living room.
On that note, investing in sofa sets made from renewable materials with minute attention to detailing is a perfect choice. With wood as a medium to provide sustainable & versatile designs to modern sofas, these pieces have a longer lifespan. Their affinity to the environments enables you to bring modernity with nature as the inspiration & decor style.
Modern sofa sets define elegance in subtle colours. You can find tailor-made sofa designs that are timeless furniture pieces at Miradorlife.com. Our handcrafted designs are clean, minimal, organic, & exquisite. These sofa sets reflect art with functionality in your living room designs with elan.
So what are you waiting for? Make your home decor as cheerful & lively as possible with these modern sofa sets from miradorlife.com