Setting up a new home? 
How about doing up one room at a time so as to make your home stand out within budget? In the process, you can select a few statement pieces of modern furniture & furnishings that offer conscious choices, both in terms of reflecting your personal style & an eco-friendly & sustainable decor. 
Sounds good? 
Let's first start with designing a modern bedroom that's full of positivity, comfort & an irresistible inviting charm. For your bedroom to be your safe haven, warm & cozy, easy on the eyes, and comfortable like a paradise; you'll need these must-have decor elements. 
Designer wooden beds handcrafted with skilled precision make for a stand-alone piece of furniture. Your whole bedroom design revolves around its aesthetics & functionality.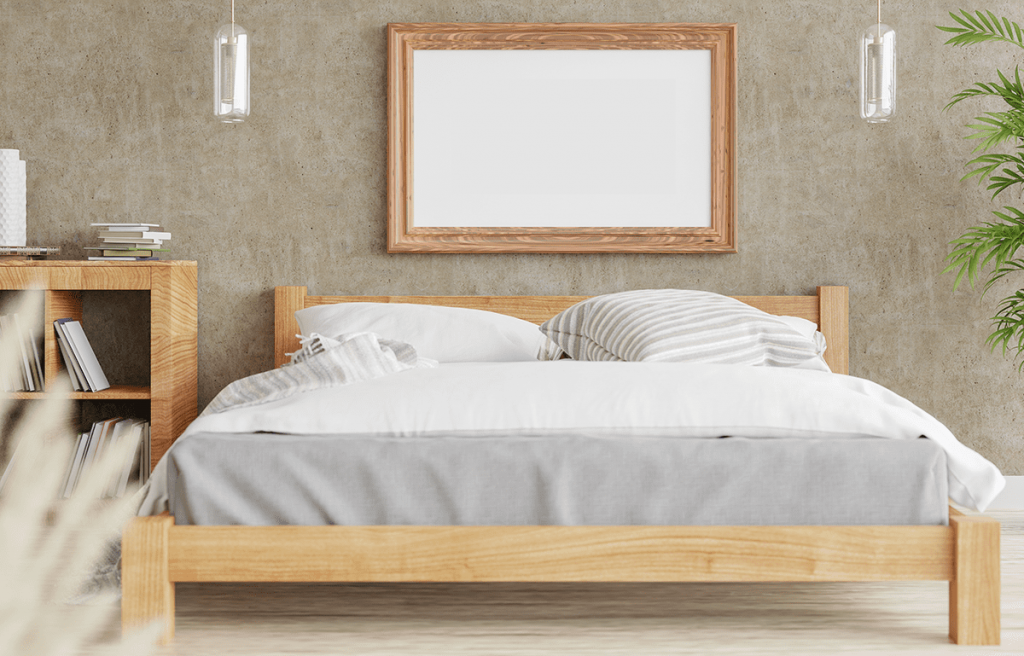 This is why investing in modern solid wood furniture that is tailored to suit your bedroom space can contribute substantially to creating the sought-after bedroom design. 
For a modern bedroom brimming with comfort, relaxation & elegance, the designers highly recommend earthy tones & natural materials. 
Versatile Sideboard cabinets
A modern minimalist revels in clean living aesthetics. Wooden sideboards bring it to your bedroom calmly. This multi-functional furniture can be customized to use as your wardrobe, or its low-ground designs with a larger display area can simulate a dressing cum organizer. For that, you just need a mirror on top of it.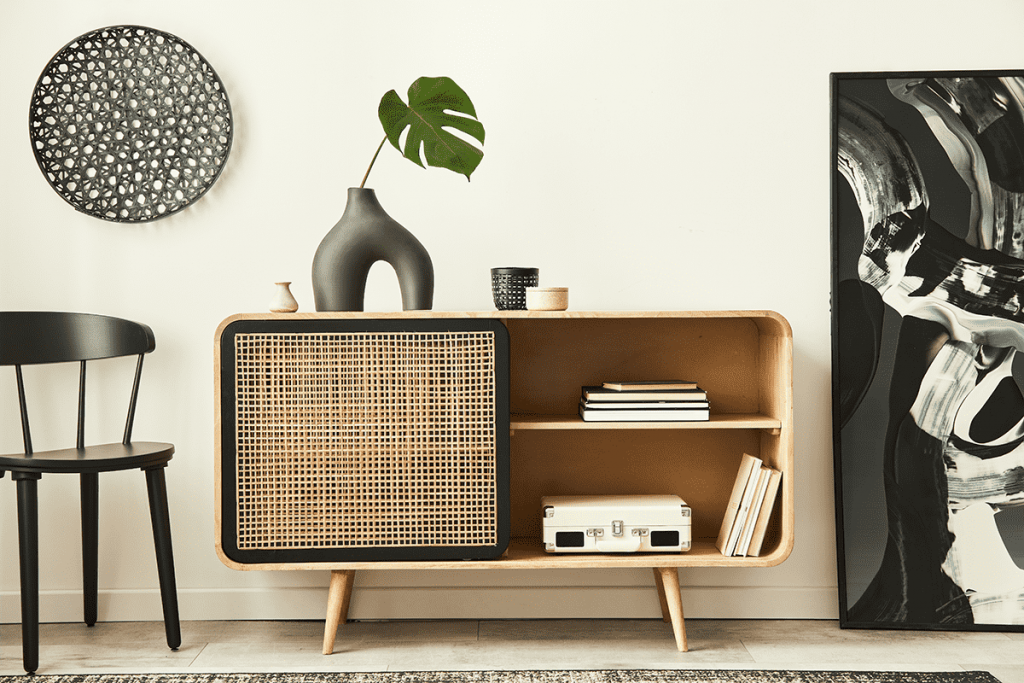 Sideboards are unobtrusive as they are placed along the side wall, and they bring in a lot of storage too. A handcrafted piece made of white oak or natural wood texture will lend sophistication and warmth to your modern bedroom.
Adding an ottoman bench at the foot of your bed will create a style-vignette so modern that you'd love to spend more time in your bedroom. Additionally, this modern furniture will add extra miles of comfort alongside your bed to laze around & unwind. 
Following the less-is-more contemporary design trend, investing in free-style furniture like the Ottoman bench offers a smart addition. This one again is a versatile piece that can be used around anywhere in the home.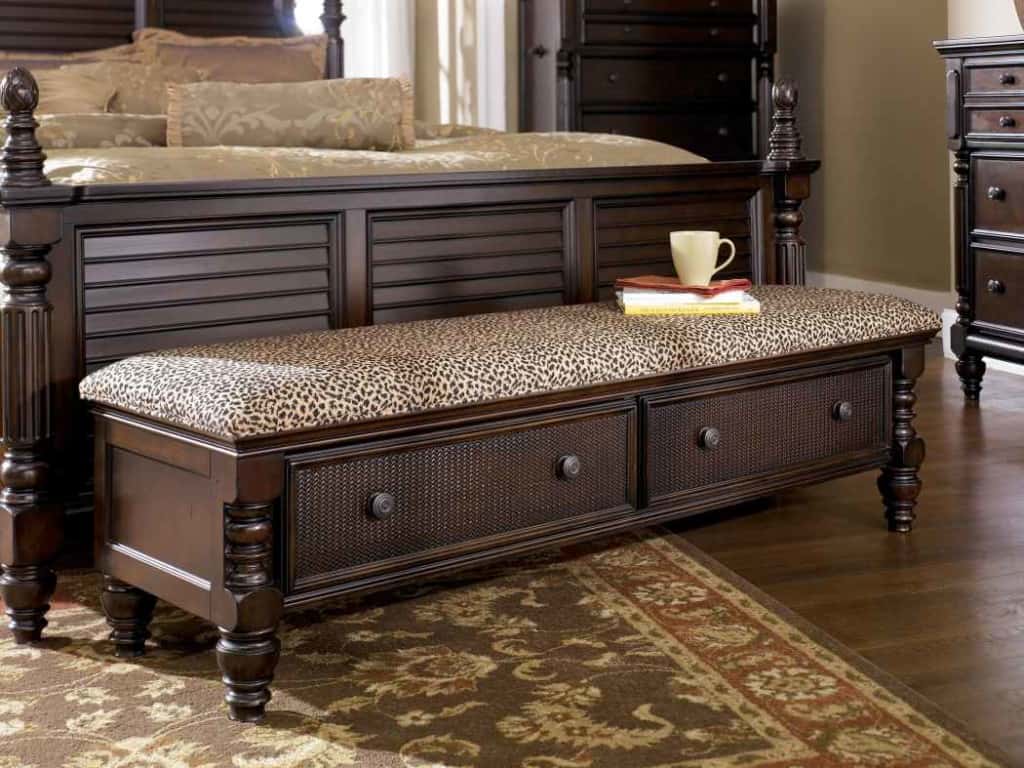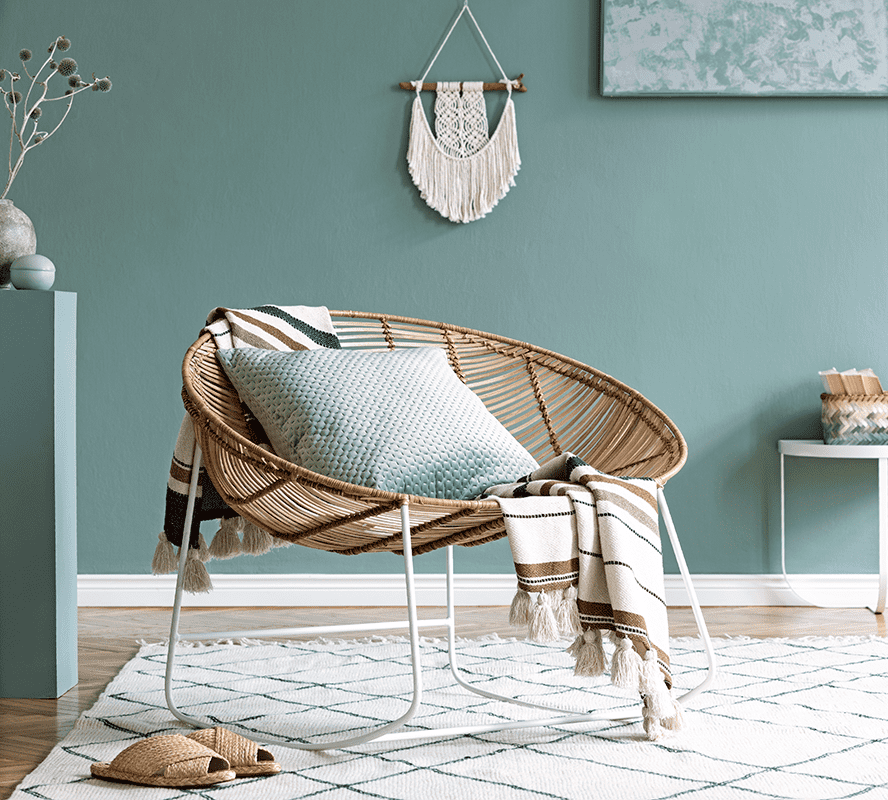 A contemporary bedroom decor revolves around designs that embrace modern furniture that is functional & lightweight. Definitely, cane is the preferred choice for that. As it's a purely organic material & our Indian artisans are deftly handcrafting beautiful pieces out of it, it will instantly add oodles of style to your bedroom in a pocket-friendly manner.
A cane sofa can go alongside the bare wall of your bedroom that will look elegant. You can arrange a reclining cane chair in your bedroom balcony, or simply placing two bamboo chairs anywhere in the room will lift the inviting aura. For more personalized decor, custom-made cane furniture is always the best deal. 
Since sustainability is the mainstay of contemporary decor trends, you can also opt for designer bamboo beds to create a tropical modern bedroom. 
Subscribe to receive our newsletter and get regular updates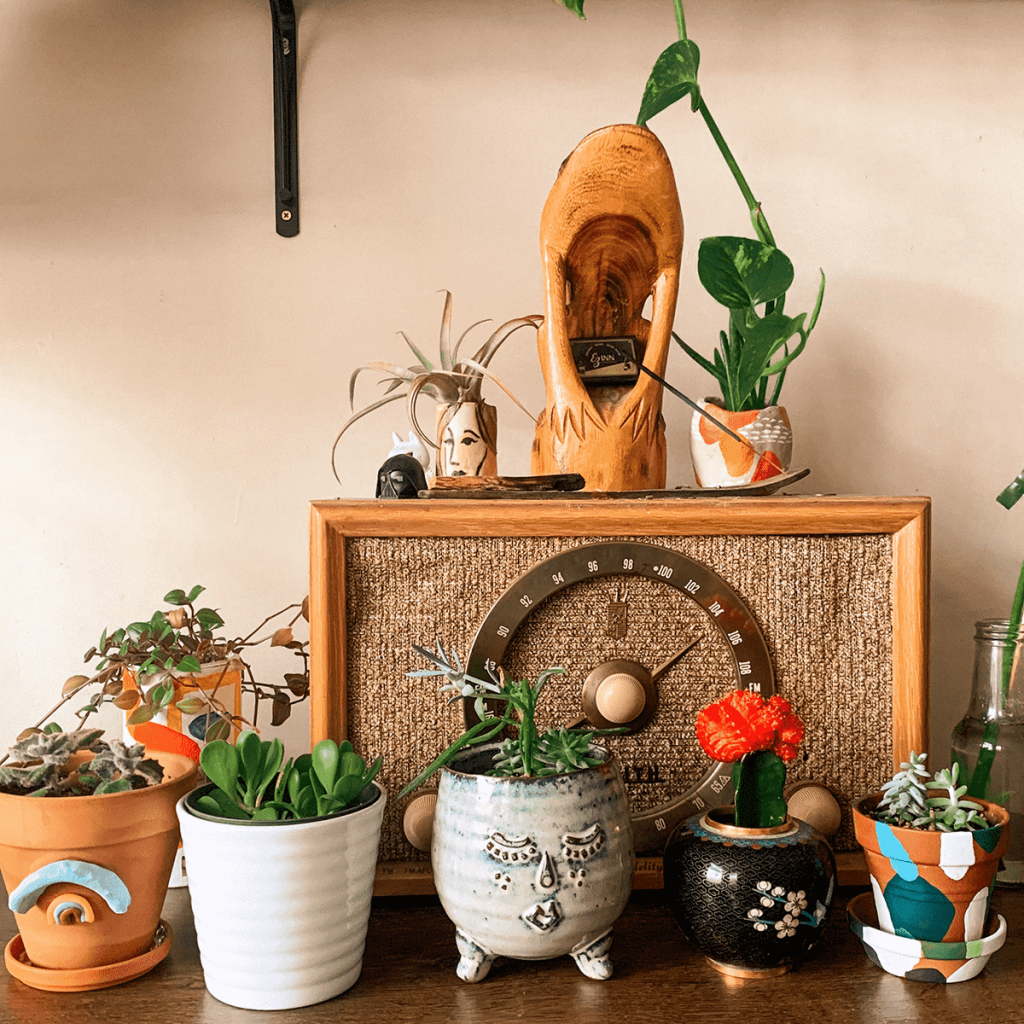 Cost-effective & high on style quotient are the planters made from organic materials. There is no more or less design rule for them. The more you bring them inside your bedroom, the cozier it will become for you to elevate your every day.
Planters handcrafted from ceramic, wood, jute, bamboo, or upcycled from your discarded objects will host your plants beautifully. Hang them or place them in your bedroom space, they will infuse serenity to bring alive calm and cozy interiors.
Handcrafted wall hangings
A unique style addition to your bedroom, this modern furnishing will look eye-catching. Handcrafted using high-quality materials, this will be another thoughtfully chosen decor element that will design your bedroom uniquely. 
A wall hanging above the headboard enhances the decor charm simply & beautifully.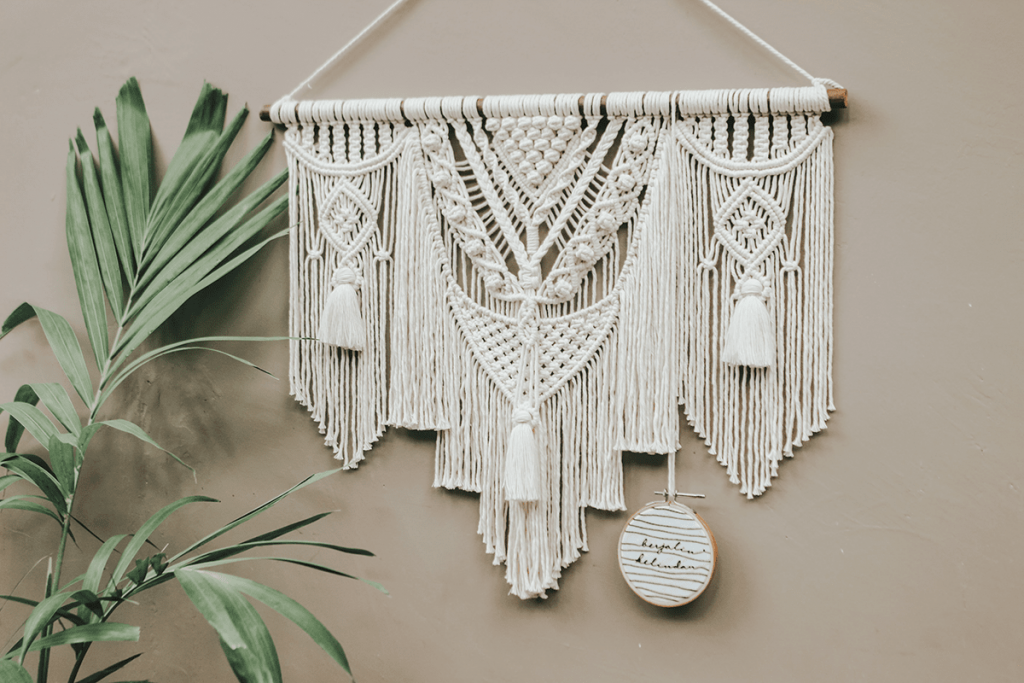 Natural fabrics-Cushions & Rugs
All that minimalism needs a little vibrancy. Soft cushions made from natural fabrics will add pops of color to stay-awhile forever in your modern bedroom. When you step out from the bed, let the comfortable feeling trail along. Jute rugs will serve the purpose of a thoughtfully curated bedroom design.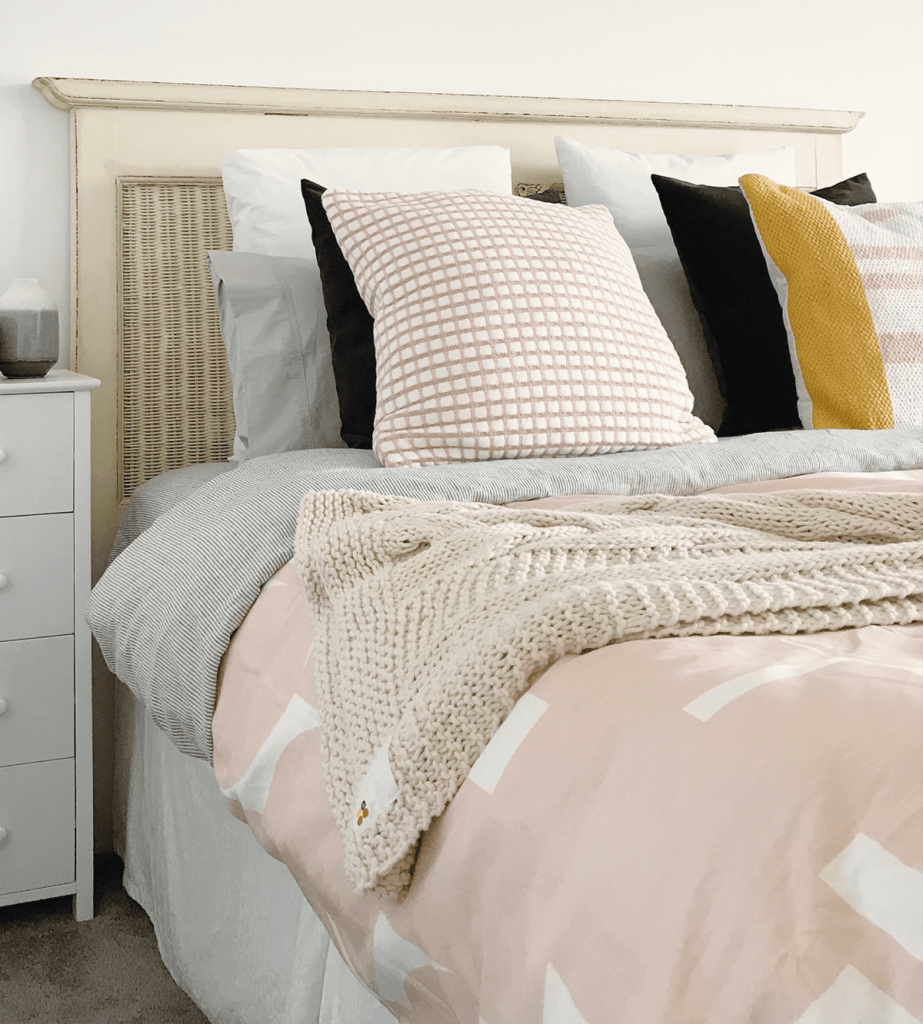 These modern furniture & furnishings will punctuate your bedroom decor's style to replicate your dreamlike design inside. Rare & exclusive, these decor accessories will design your bedroom into a personalized reclusive cocoon.
If designing your bedroom space or complete interiors feels overwhelming, you can always come to us for a FREE design consultation.
Our designers will guide you on how to take a subtle & exclusive approach to design your home into a dreamlike reality. And a few heirloom pieces of modern furniture & furnishings can help you revamp your decor within budget. 
At Miradorlife, we are expertly handcrafting all our home decor products with natural materials. So you can design your home uniquely without seeing the same accessories in any other home. Also, we believe in sustainable design & decor practices. We can suggest many environment-friendly ways to stylize your decor using your good old wood or upcycling the idle objects from your home. 
To discuss further, let's connect. 
Subscribe to our newsletter ELEVATE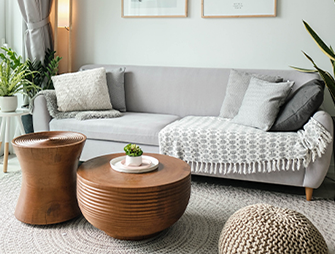 Hope you've enjoyed reading our blog!
Subscribe to receive our newsletter and get regular updates