While some of us were used to the idea of work from home, most of the people got introduced to the work from home culture during the ongoing pandemic. Initially, work from home was a matter of a few days, but now it looks like the idea is here to stay. Many companies have declared work from home as a regular thing and some companies have plans to continue with this unless the entire COVID-19 situation is under control and the vaccine is out.
To execute your thorough official assignments from home is not an easy job, unless you have a proper setup, which most of us do not have. A fulltime workspace is now a necessity. A corner set up with modern furniture dedicated to your work is absolutely a brilliant idea!
Read more about the new Work from Home culture.
So… here we are with 11 home office ideas with modern furniture that would make you more productive.
Contents:
11 home office ideas with modern furniture that would make you more productive
Modern Furniture for your home office and Miradorlife
 11 home office ideas with modern furniture that would make you more productive:
1. Minimalist Workspace: Here, the workspace will occupy one entire wall of the bedroom. The décor of the workspace will be on par with the rest of the modern furniture in the room. A minimalistic feel, with a white palette and strategically used colours to accentuate the look.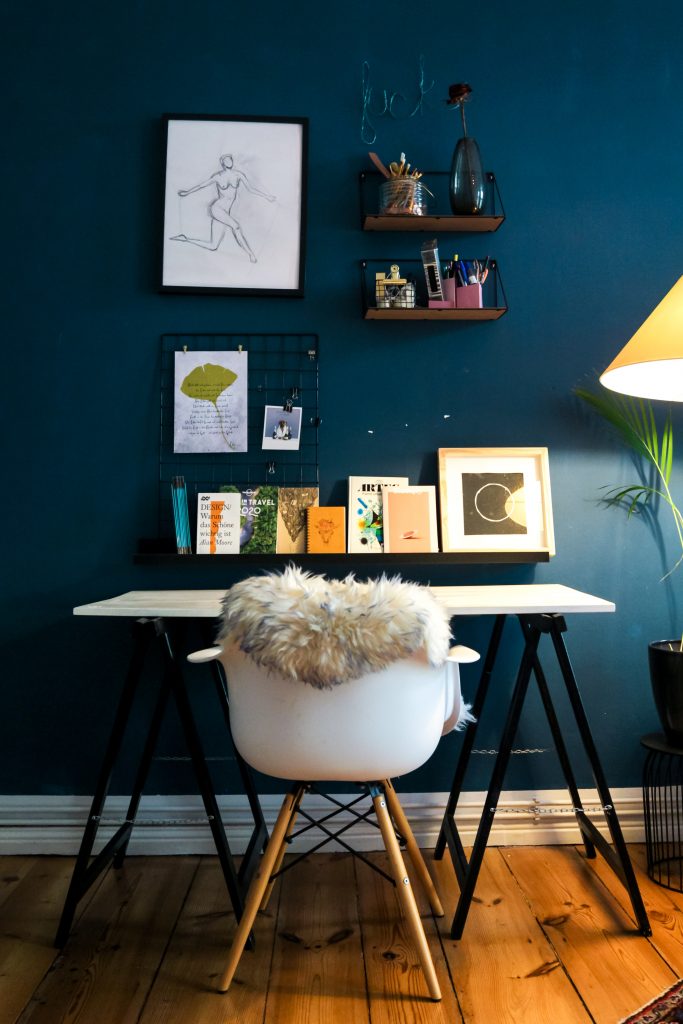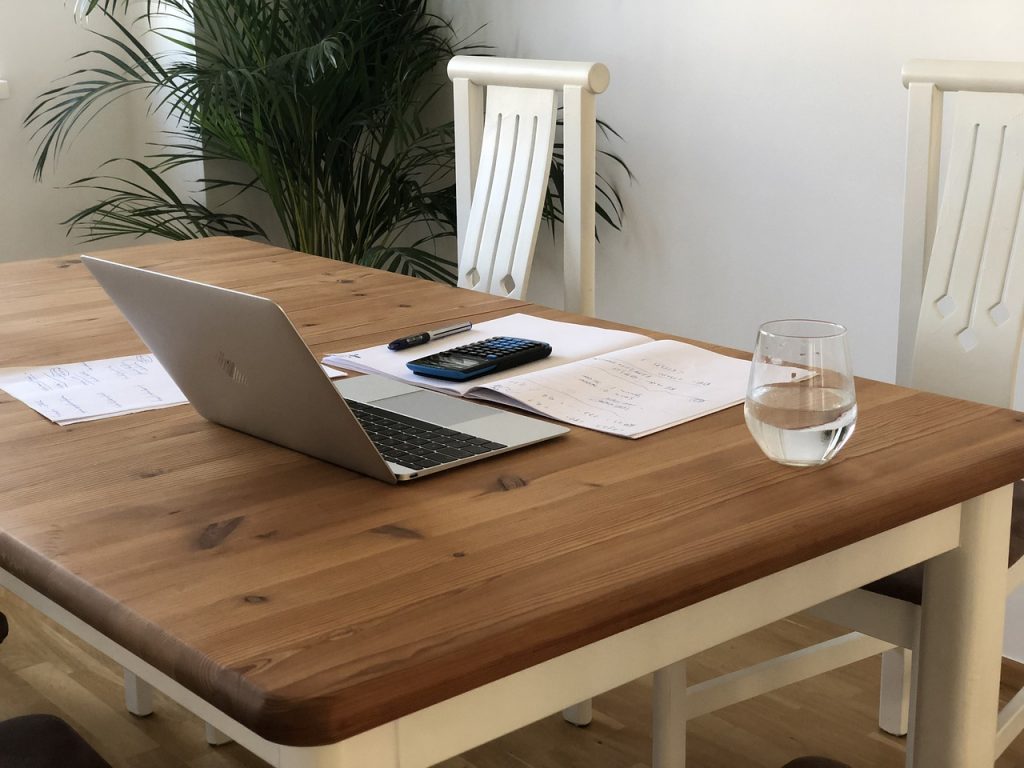 2. A Compact Study: We are talking about a low front desk. This desk is the smartest modern home office furniture that eliminates the usage of a footstool, bookshelf, or an extra shelf. It also highlights the sculptural accessories.
3. Clean and Bright: This bright, light modern home office is the perfect place to think and create. This corner can be created using natural light that penetrates the room to your advantage.
4.  Behind the sofa: A desk can be placed anywhere. A rightly sized work desk matching the span of the sofa can easily be fitted behind the sofa. Decorative shelving installed behind the sofa can also work double-time as office storage.
5. Combination of three: This space can be designed using a combination of three different modern home office furniture like a home office chairs, wall fixed table, and planters. The colour selection of the space should be bright and contrasting.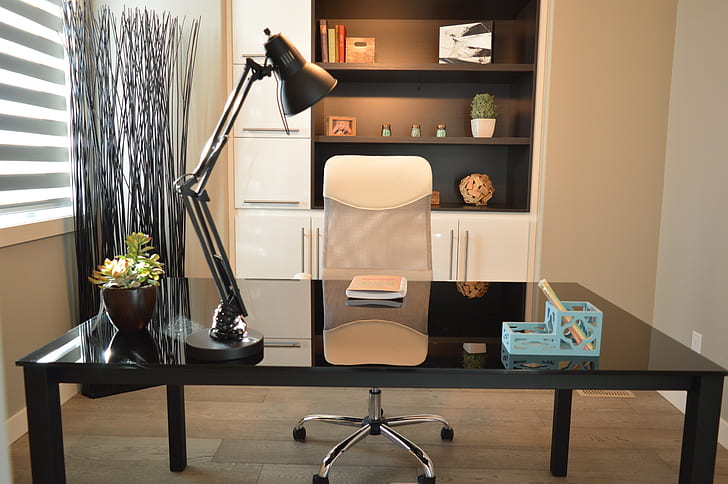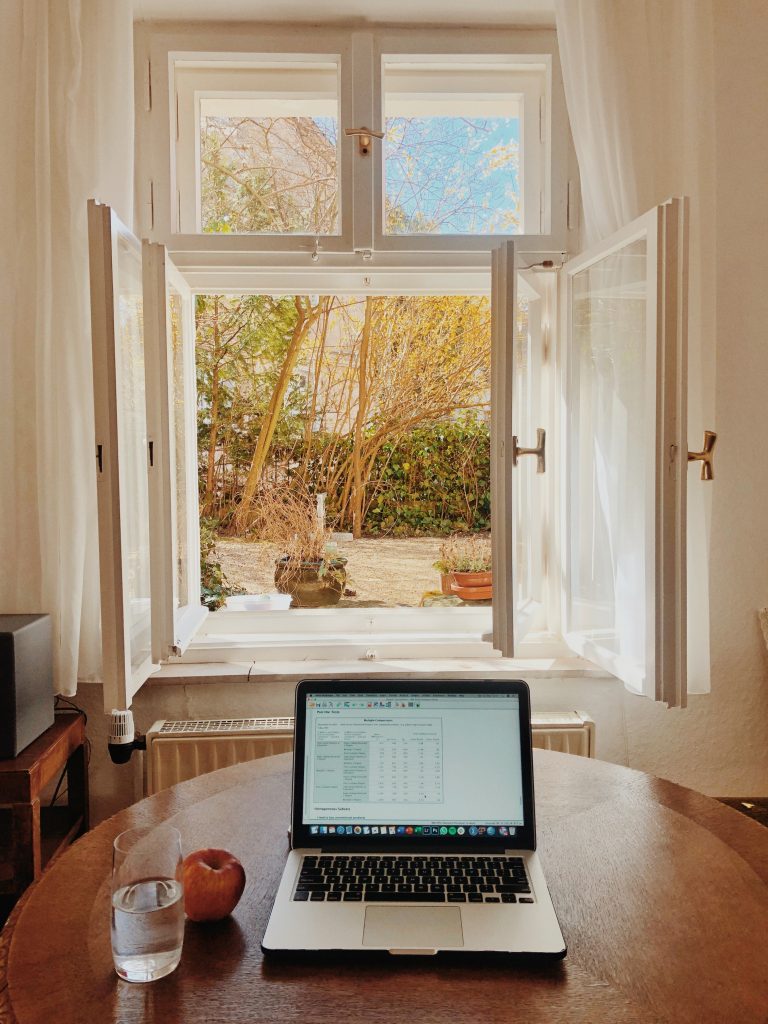 6. Cut it out: A low partition wall makes this space feel like a separate room without cutting it off from the rest of the living area completely. A gorgeous modern swivel chair could be a good option for this area.
7. Fresh and Clean: A little colour goes a long way in an all-white space. Aluminium shelving with just enough colour and shapes, a low height table, and a comfortable chair. That's all is required to get your work going!
8. Fit-it: A small home office may benefit from having fitted furniture, with a made-to-measure desk and units. Fitted desk sweeps over the top of a unique trash can, to join with a matching cupboard and bookshelves. A few stylish monochrome prints decorate the free wall space around the window, and a designer table lamp adorns the worktop.
9. That wall: That wall here means that retractable wall. A wall retractable wall is indeed a good choice for a modern home office setup. While working, you can choose to completely cut off from the homely thoughts completely and concentrate. And after work, you can choose to completely forget your work and enjoy your family moments.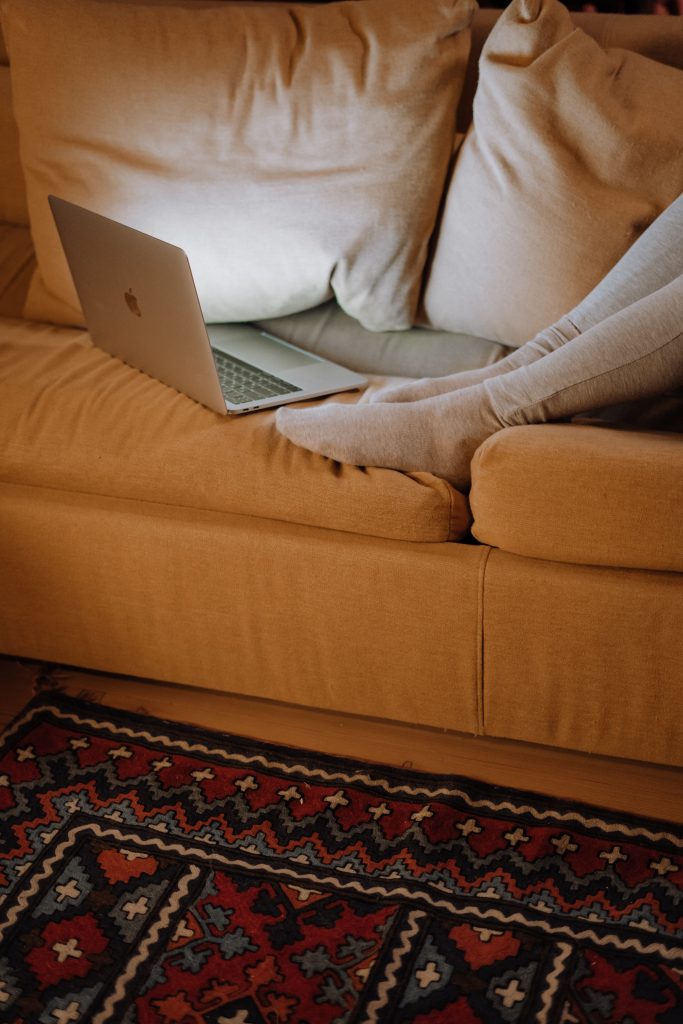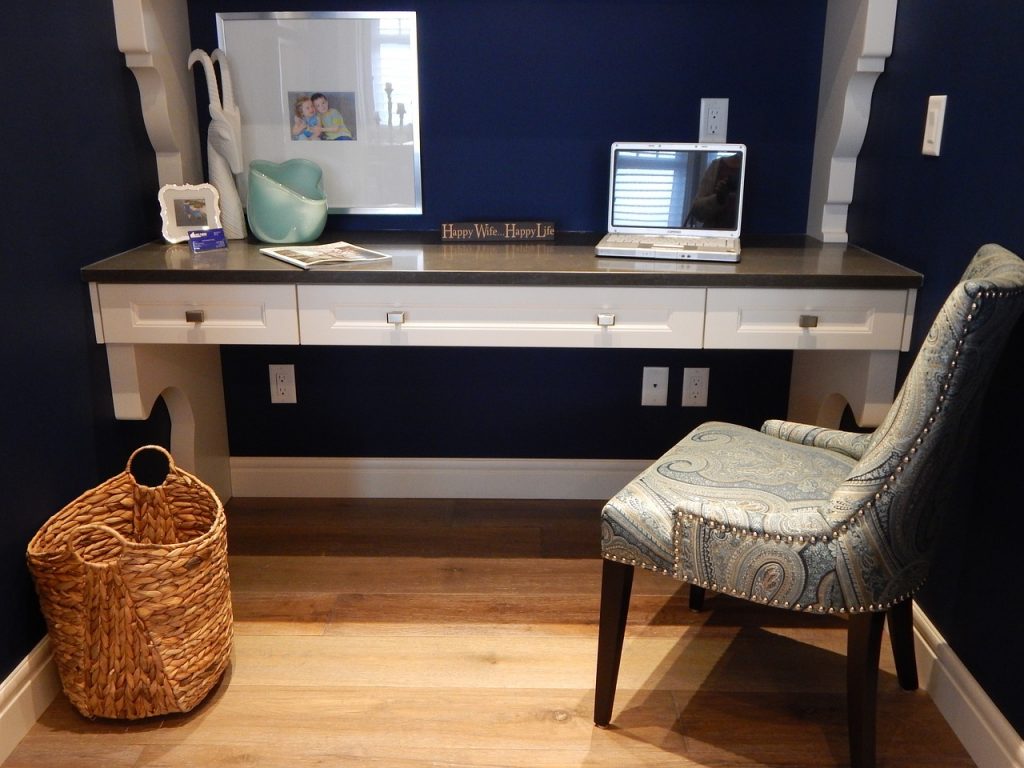 10. Mezzanine: A mezzanine level makes it very easy to create a dedicated modern home office set up. Keeping the décor of the entire house in mind a workspace can be set up which will reflect a natural, earthy feeling to motivate you.
11. Nook and corner: That smallest corner of your house can be the ideal space for your home office set up. All you need is a set of wall shelves with the base shelf wide enough to situate a laptop on, and high enough to rest your legs comfortably beneath. Add a desk lamp and a smart home office chair, and done!
Find more modern home office ideas here 
Modern Furniture for your home office and Miradorlife
While creating a home office set up, we need to be very careful. The basic rule is not to disturb the homeliness. We should not forget that at the end of the day where the office is being set up. While keeping the home affair in mind, the office set up should also be formal enough for us to be productive and efficient.
Miradorlife is a brand creating handcrafted furniture and accessories made by craftsmen, representing the various local art forms. A unique collection for your abode! We believe in sustainability and every time you buy a product with us; you are just not buying but contributing towards the pledge of supporting the Indian craftsmen and their art forms.
We, at Miradorlife are aware that how much you want your homes to be the best. But, cannot achieve what you dream due to the lack of awareness and knowledge, hence our expert teams are here to assist you. Our design consultation feature enables you to design the home that you have always wanted!
Visit www.miradorlife.com to get your favourite modern furniture for your home office whilst you get us on work to design your home