Most apartments these days with their space crunching plans don't give you the luxury of a hall or an entryway. So before you know it you enter unceremoniously into the living area without much ado. Yes, I know in India the "hall " is synonymous with the living room but technically a hall is the area "before" you enter the main living area. It can be called a hall, hallway, entryway, and foyer depending on the shape and size…but pretty much the same concept.
Though not a necessity and you can much live without one, a little hallway not only acts as a focal entry point to your house but it also gives you much-needed privacy as well. You don't really want the milkman, courier man, flip kart delivery guy etc peering into your living space while you're relaxing.
Here are a 6 simple ways to create an illusion of a hallway without any construction.
1. A screen: A simple screen in any fabric can give you much-needed privacy as well as give you a backdrop for a hallway wall when there isn't a wall. Just make sure it's not to heavy and filters light or else your newly created hall will look dark and dreary. Definitely not welcoming!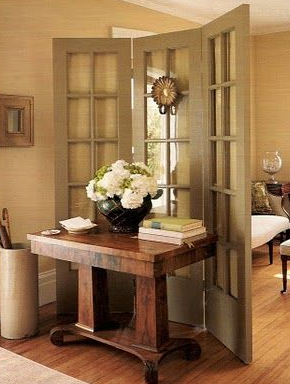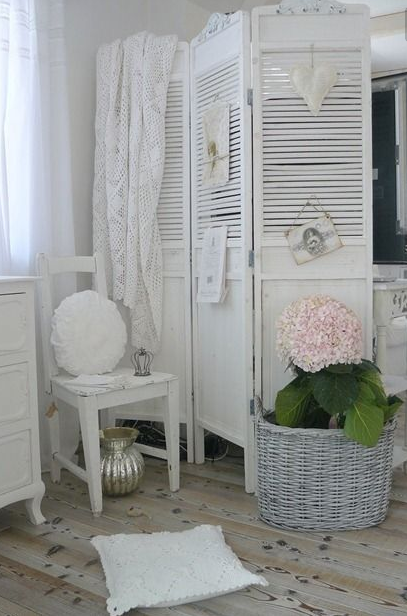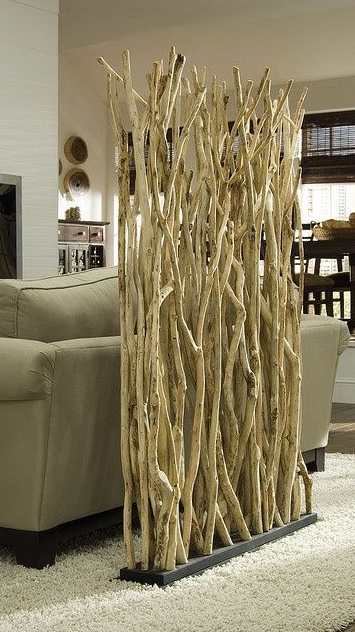 I just love this twig room divider!
2. Placement of furniture: The placement of your sofa can be like a divider and block the rest of your living area from the main door. A console or a table added to the back of the sofa again can act like an entry point and blocks the main sitting area from the door.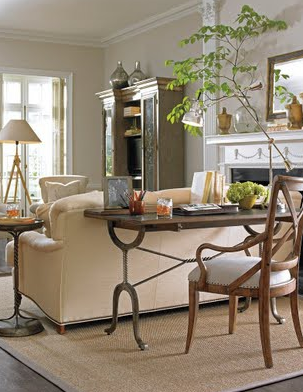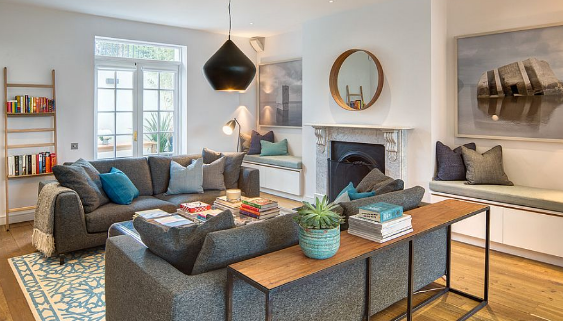 3. A narrow bookcase: This one not only acts as a separator but also has a purpose. Every one needs extra shelves right? Again keep them narrow and open…remember too heavy and your purpose is lost! Also even if it is a bookcase there is no need to stuff it to the brim with books, you can decorate with any element of your choice be it vases, photographs etc.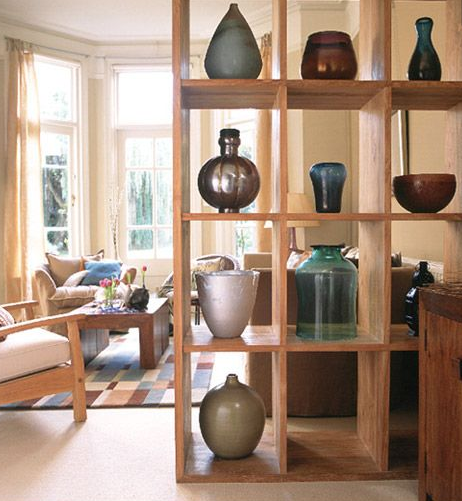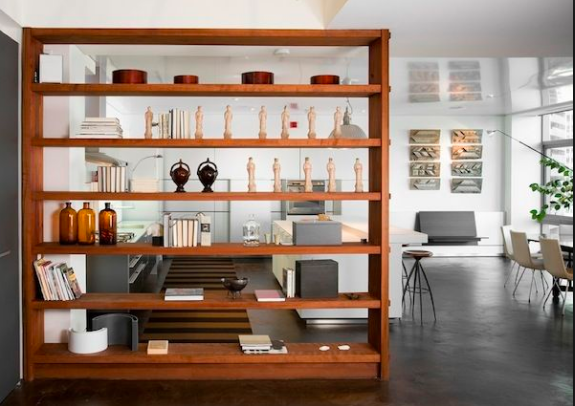 4. A Gallery wall: I just love gallery walls. Though this one really does not really act as a separator it does act as a wonderful focal point. Most people stop and stare at a nicely done gallery wall and this is pretty much what a hallway hopes to achieve! An attention grabber before you enter the main house. (I will write on how to make a gallery wall soon!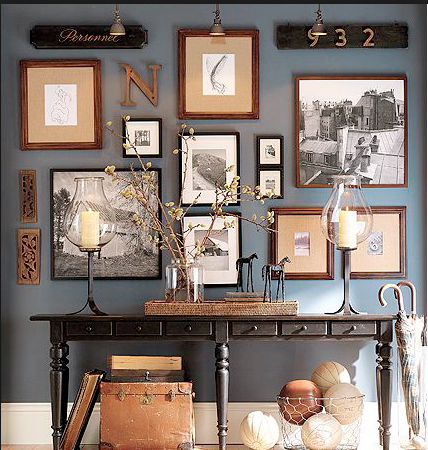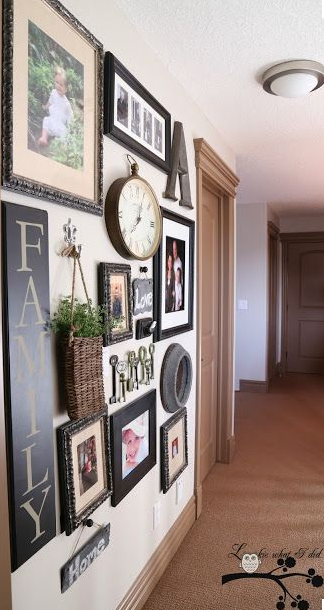 5. Define the space: Create a well-defined space with a mirror, a chair, even a small nook with a shelf with hooks for house keys etc. Even a rug can create a boundary and define the area.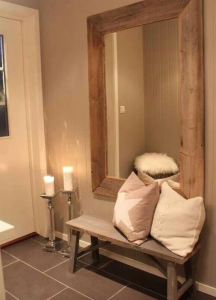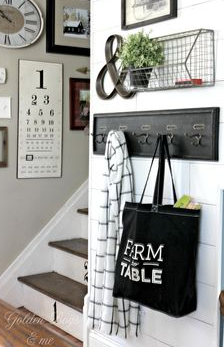 6. Pretty up the outside – I keep a bench outside the main door. It is not only useful to open and tie shoes, all outdoor stuff and shoes can be hidden underneath as well. This way not only does your entrance look welcoming, every time someone gets locked out, (a common occurrence at my home) they can wait patiently! It can be a bench, plants, and a console whatever your heart chooses but do add that extra element.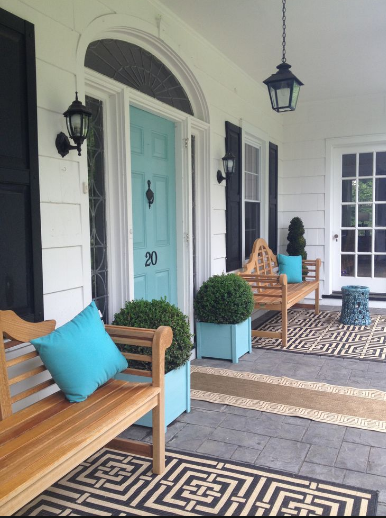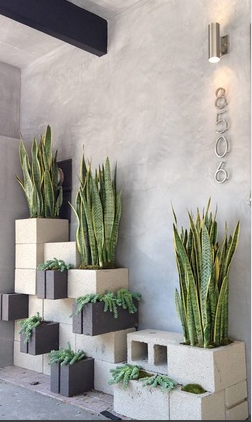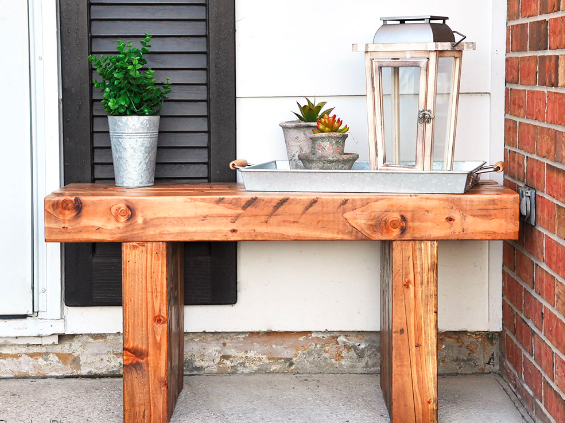 They say first impressions are the most important and this is true for your house as well. The hallway should always acts as a prelude to the other parts of your home and people should step in and say "wow " right from the front door.
So do try to create your own special hallway 'cos every home needs a great entry!