I first met Preeta at her MiradorLife design studio in Indiranagar, Bengaluru, during the GreenItch event. She was explaining the benefits of choosing sustainable home furniture to me, but I could barely hear her over the din of the audience. So we settled on dining chairs. Here, I fully understood her purpose of bringing a sustainable dimension to furnish our homes.
When I heard words like upcycle, recycle, and eco-friendly, I thought to myself that it's nothing new because upcycling and recycling is a common practice in Indian homes. However, after a few more minutes of conversing with her, I realized Preeta is not only helping create a positive environmental impact, but also making a difference in the lives of underprivileged artisans of India. With her unique collection of wall art and figurines, she is also playing a major role in reviving the dying art forms like Pasmina, Tanjore, Dhokra, Pinchwai, and more.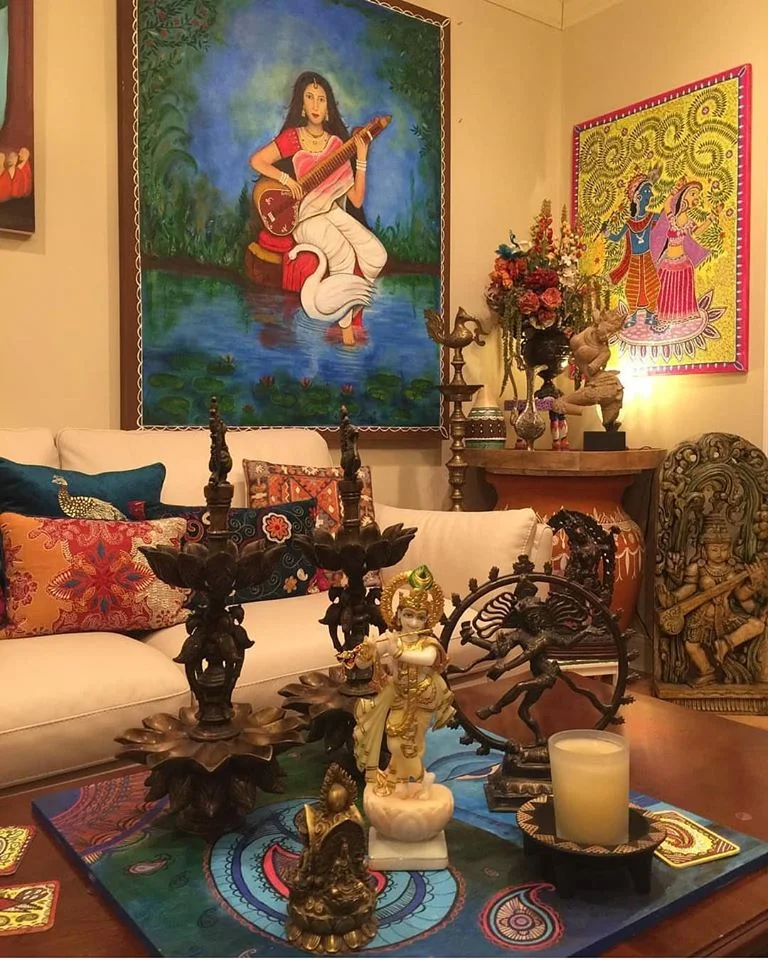 Preeta is firmly holding the baton of sustainability by designing home furniture with one-of-a-kind, painstakingly sourced pieces. The design of each of these elements is hinged on sculptural characteristics and functionality to add character to our interiors. Her focus lies on modern, contemporary, transitional, and eclectic designs that are made from natural wood with zero-VOC (volatile organic compound) paints and eco-friendly finishing materials. Wood from old boats and fallen trees are just some of the recyclable materials she uses to craft dining sets, coffee tables, armoires, barstools, chairs, and table embellishments. They all go through the process of refurbish, upcycle, and reimagine.
She is not alone on this journey of sustainable home furniture. Preeta is supported by many skilled artisans across India; particularly artisans of Assam who hand weave home decors like baskets, serving trays, storage trunks, and the likes.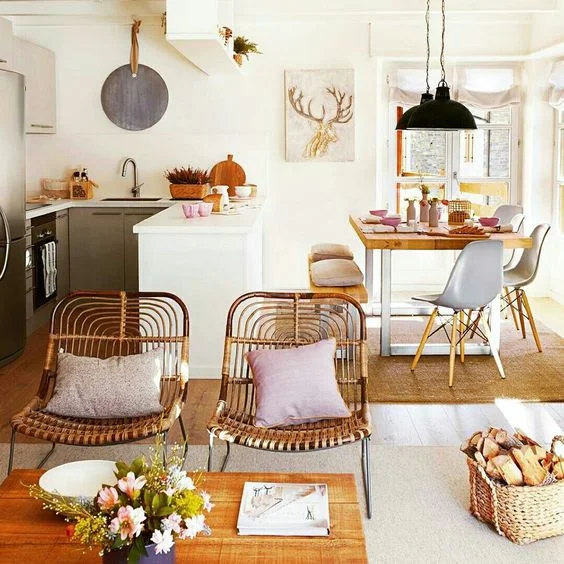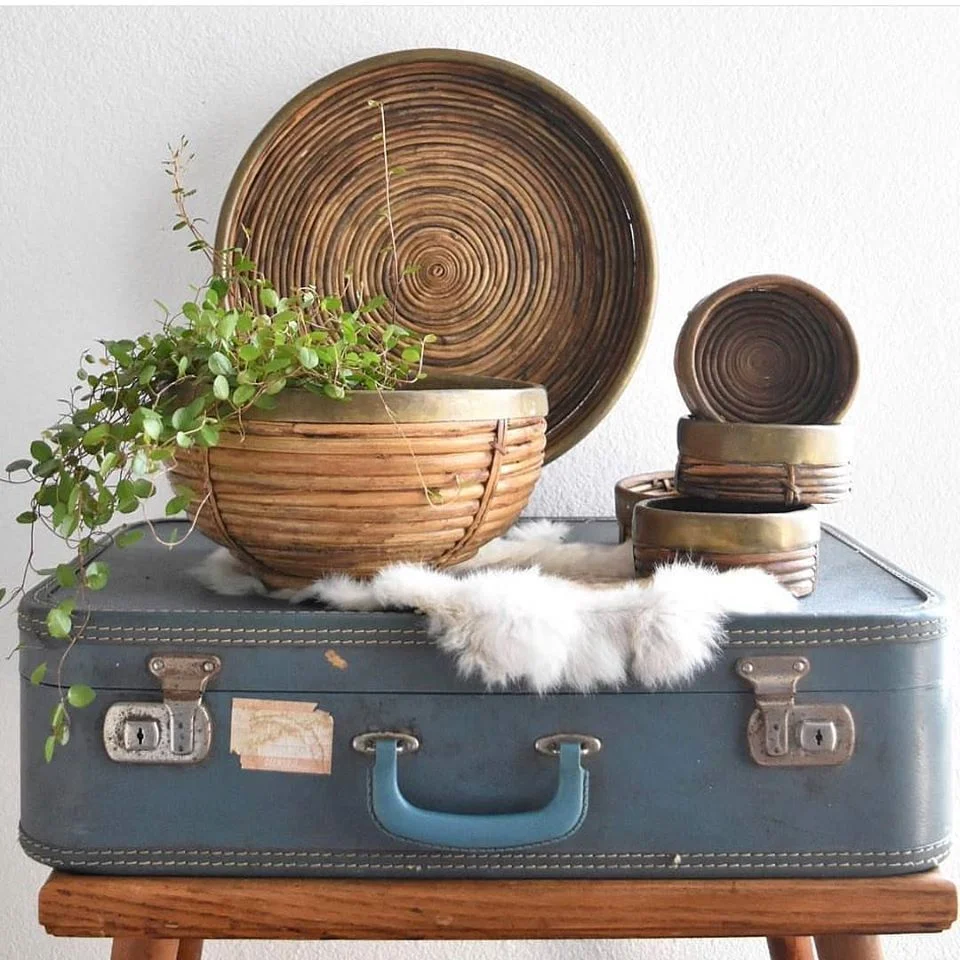 I looked around the studio to explore her collection and found a certain attraction to how something discarded was skilfully utilized to create a brand new work of art that's modern and sophisticated. Reclaimed wood, rattan, cane, water hyacinth, wicker, and bamboo – all were put to use for the purpose of creating home furniture that is luxurious, functional, and timeless.
Also, organic textiles and natural fibers were utilized to make cushion covers and nontoxic rugs, respectively. I then said to myself that Preeta is truly redefining the home designing space and showcasing us the beauty of sustainable products.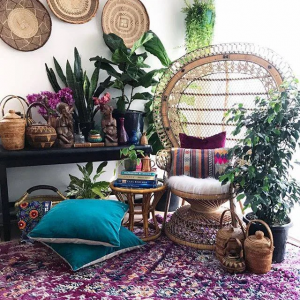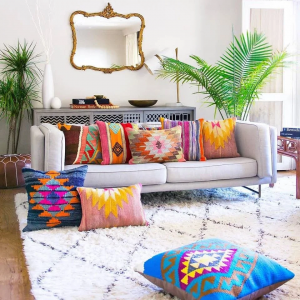 During our conversation, I took the opportunity to ask her of ways how I can be more sustainable when furnishing my modern home. She suggested me to consider these green ideas –
Reclaimed Lumber
Using reclaimed wood is the ideal way to reduce your carbon footprint. The unfinished reclaimed wood brings in an instant dose warmth and coziness. One of the latest trends is opting for furniture that pairs reclaimed wood with modern metals or stones for a hybrid finish.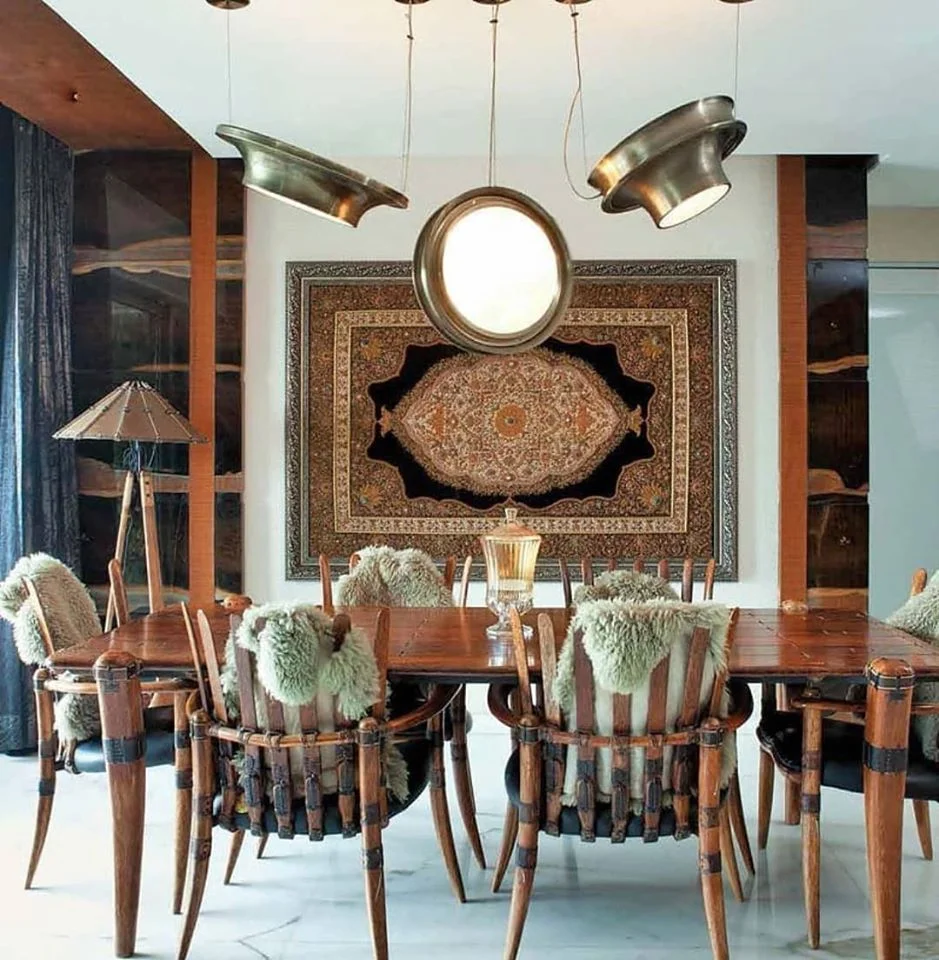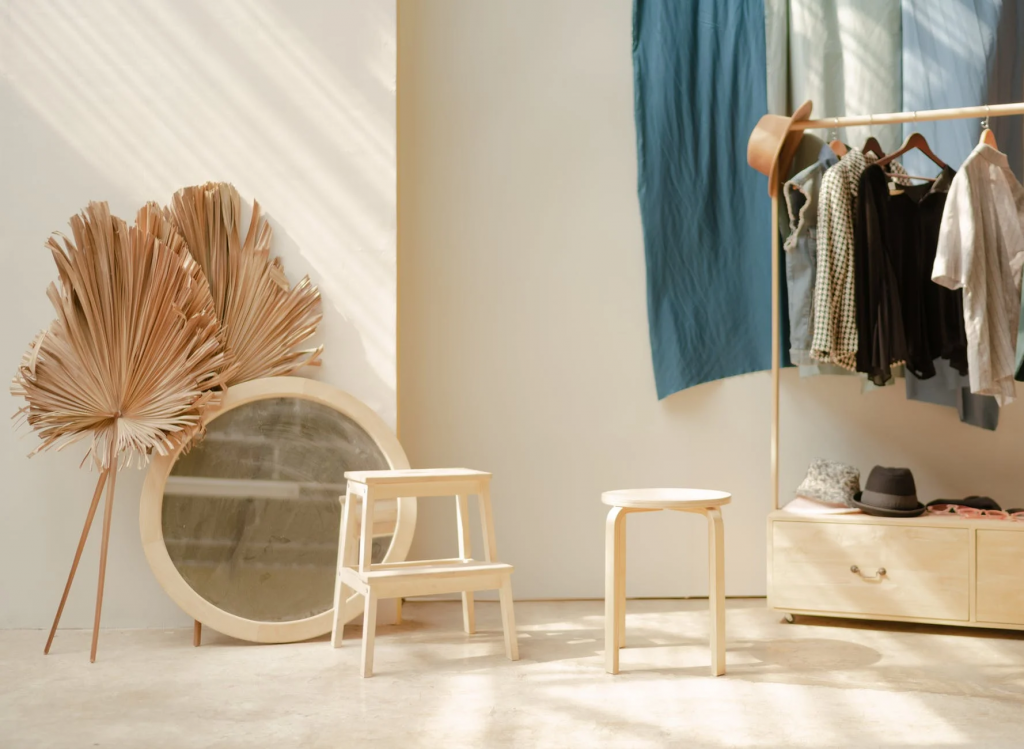 Natural Materials
It is crucial to keep the indoor air toxic free and save for your family. So, when shopping for furniture ensure you choose for elements with natural paint that is environmentally safe and gives off no emissions. Say a big 'NO' to furniture with VOC paints because VOCs can leak into the air as a form of gas and gradually build to toxic levels. In short, skip the harmful products, and stick to the more eco-friendly versions.
Upcycle
If your DIY skills are good, then don't hesitate to re-purpose old home furniture for a modern piece. For example, you can convert old stutters into a great wall art, headboard, or even as a table top. Furthermore, you can paint and upholster old chairs to give them a new look.
Located in the heart of Bangalore, MiradorLife studio by Preeta is filled with stunning home furnishings. There is plenty to do and explore. You can meet Preeta and learn about sustainable furniture and purchase things you like. Find us here.