The perfect headboard? Come on! There's no such thing as perfect. But for the sake of propriety, yes, headboards can be chosen that are perfect for you and the décor in your bedroom. This perfection will differ from person to person, based on if it's a personal choice or a business choice. If you've checked into multiple categories of rooms at a hotel, there's a high chance you'll find different headboards in different types of rooms. Some might not even have one. Irrespective of the overall décor, a furnished bedroom needs to have two aspects that go well with each other – a mirror and a complementing headboard.
Why you ask? Well, headboards aren't just for show. They combine creativity, style, function and focus along with accounting for the size of the room and the bed. Let's take a look at each of these aspects in a bit more detail.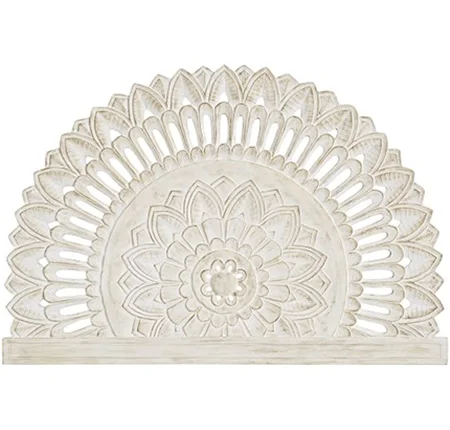 MiradorLife places a great deal of importance on sustainable furniture. You could call them eco-friendly furniture as well. So, it goes without saying that whatever we're going to address here will include eco furniture. Sustainable wood beds are a great choice, since they don't add to the carbon footprint and are made from reclaimed materials. The natural weathering and reinforcement done after ensures the beds are strong and can stand the test of time. Plus, they look glamorous to boot. These beds can be made from bamboo, reclaimed oak or teak and can even include jute and cane components. Apart from imparting a very earthen look to your bedroom, these are rugged and can take quite a beating. Just remember to treat them with wood varnish every once in a while. Focus plays a major role in a scenario where you are looking to either encourage guests to rest or want to sink into the comfort of your bed after a tiring day. For cane and bamboo beds, the headboards can be of a similar material, with stuffed jute padding on the headboards. This imparts quite a bit of character to the bed.
Let's say you have gone with reclaimed wood for your bed. A thick headboard of oak or teak can complement it nicely with tribal patterns to accentuate the style. However, if you're also having a humongous TV in the room, you might want to use the headboard as a support. Padding it with cotton and using earthen colors can give you the desired functionality.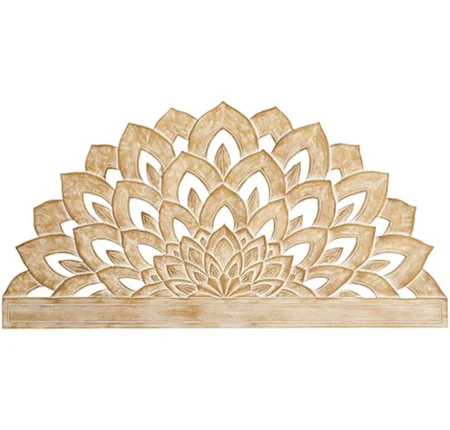 Based on how large the room is and the size of the bed, headboards will have to be equally proportionate. A king size bed with a short headboard will just look off. Additionally, it will be deprived of any other functionality, other than preventing your head from hitting the wall. If you have a minimalistic setup and are using an eco-friendly sofa bed, you can still have a headboard that serves as a backrest when using the furniture as a sofa.
Focus differs from style. Styles can be toned or neutral. If you're looking at neutral styles, the sustainable bedroom furniture as well as the headboard in question can have slightly rounded edges or feature an industrial look. If it is a feminine room, curvy designs, softer patterns and bright colors will be more suitable. In contrast, a more masculine style will feature rougher textures, bolder contrast, earthen colors and more geometric shapes.
Creativity can contribute a lot towards choosing the right headboard. And if your creative spirit doesn't find anything matching, we at Miradorlife are always ready to help. Get a free consultation at any of our outlets, visit us on our website or just give us a call if you're feeling fresh out of ideas.