Thomas Merton, the renowned American Trappist monk, writer, theologian, mystic, poet, social activist, and scholar of comparative religion rightly said "Art enables us to find ourselves and lose ourselves at the same time". India defined the saying to a T!
Almost every part of our country has an art form of its own. Paintings, carvings, embroidery, handicrafts, handloom and more.
Some of the traditional Indian art forms and their story
Rogan Painting:
Did you know Rogan is a form of fabric painting that is done with boiled vegetables from Kutch, Gujarat? Once, this traditional form of art was practised all over the region, but, in recent times this form of art is almost extinct. There's just one family in the area still trying to continue and keep this art form alive!
Manjusha Painting:
Manjusha, an Indian traditional art form from Bhagalpur shares a similar fate. The locals have been practising it since the 7th Century, now the scenario has changed completely and the artisans are struggling to make this art survive.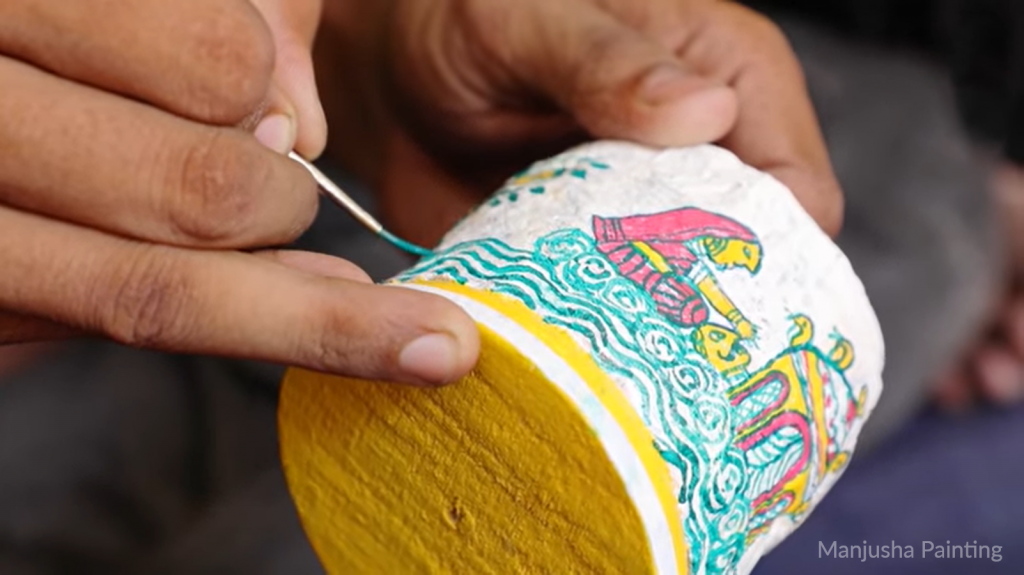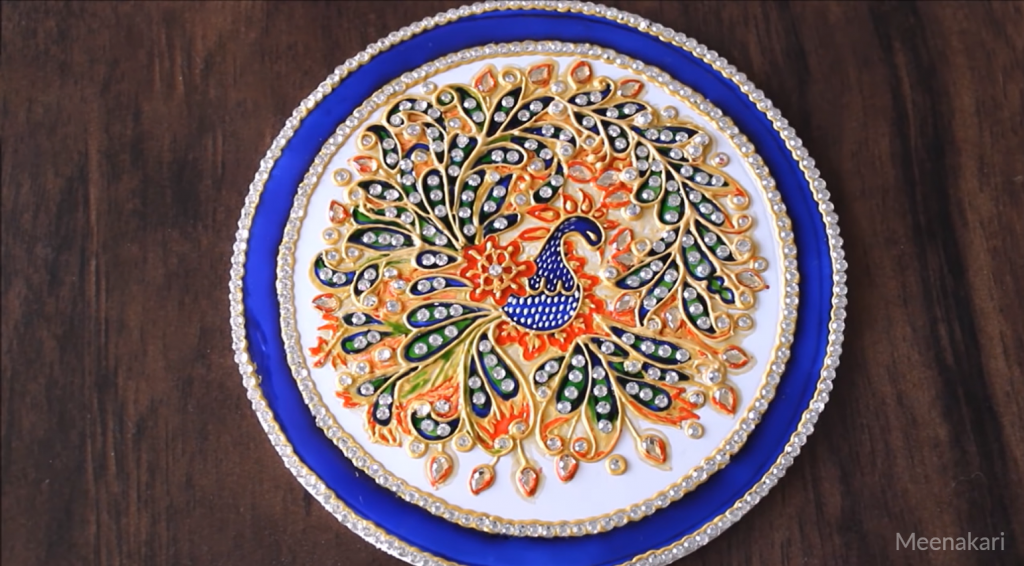 Meenakari:
Meenakari is a traditional Indian art form born in Rajasthan. This form of art involved accessorising metal surfaces with gems. The gems used in here were enamelled with silver or gold. Meenakari was very popular amongst the Mughals and the Rajasthani royals. Despite being gorgeous and historical, these beauties could not be sustained in recent times.
Rock Painting:
Many of us are unaware of the fact that India has the third-largest collection of ancient rock art. Rock paintings dated back to 40,000 BC were found along the Aravalli range and in parts of Maharashtra.
Tanjore Painting:
Tanjore or Thanjavur painting from Tamil Nadu is another form of art that is on its way out. These are beautiful panel paintings and are painted on wooden planks.
Paitkar Painting:
Paitkar Painting is the oldest tribal painting of India. This form of painting originated from Jharkhand and can also be found in the bordering areas of Odisha and West Bengal. At one point of time Paitkar paintings were very popular but now, people barely know of its existence.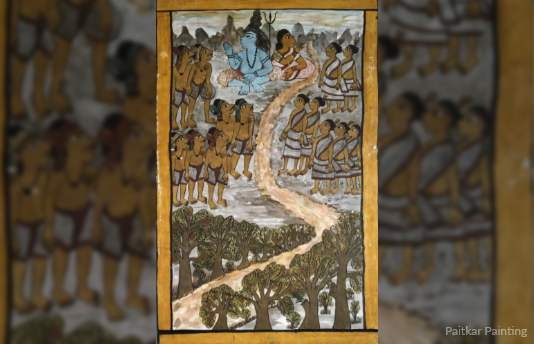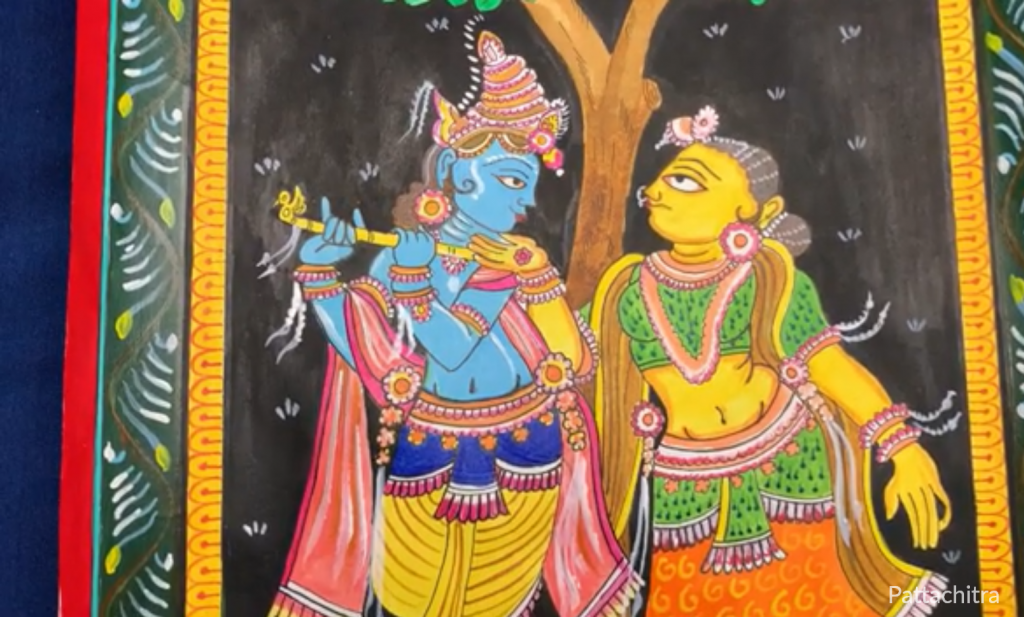 Pattachitra:
Born in the state of Odisha, Pattachitra painting can be traced back to the times of Krishna and Jagannath. They are used to depict mythological stories. The painting is made on fabric using a mix of chalk and tamarind. Pattachitra paintings are timeline-like pictures depicting different episodes from the life of Krishna. Use of gold and silver embellishments were also common.
This list of vanishing Indian art (well… almost vanishing), continues Warli from Maharashtra, Santhal painting from West Bengal, and so on…
Reasons behind the extinction of the traditional Indian art forms
Industrialisation and modernisation could be blamed for the miserable condition of our art.
These days, people have easy accessibility to everything around the world. As a result of which, the traditional Indian art and its forms are being overlooked. As a matter of fact, most of us do not even know about the existence of plenty of art forms from India!
The cost incurred in producing handcrafted products is more than the cost utilised in machine cut products. The difference is for obvious reasons. Handcrafted products require niche and skilled labour, making them unique. Whereas, machine cut products do not have any such requirement and can be produced in bulk making them easily available. Eventually leading to a lack of demand for handmade products.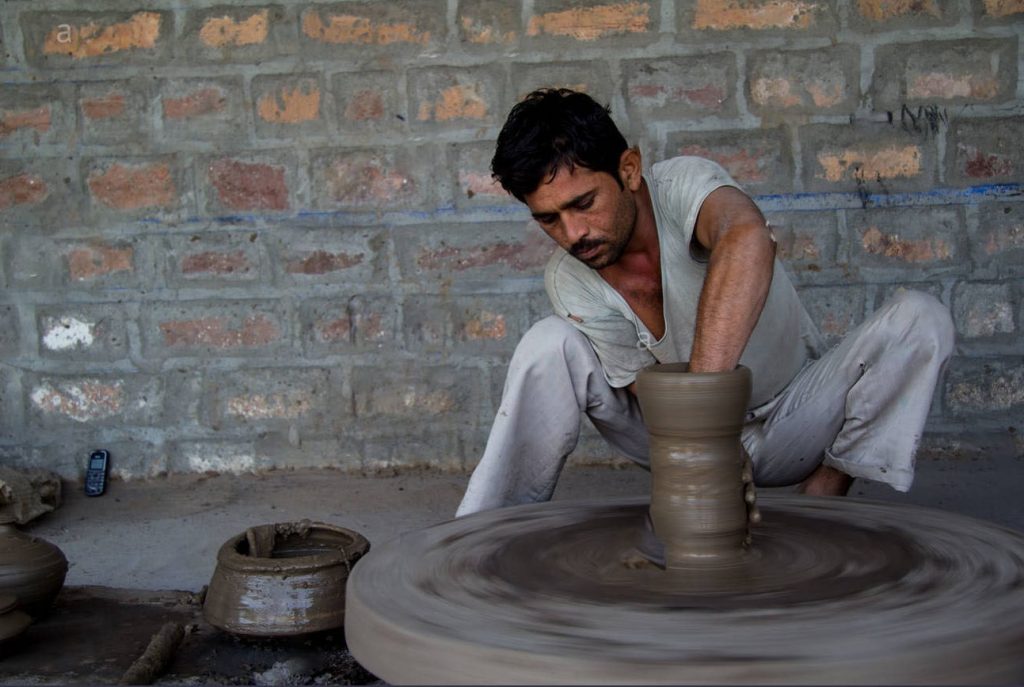 The impact of extinction on the Indian craftsmen, designers, artists
The increasing demand of machine-cut, mass-produced products is not only impacting traditional art forms but the master skills and guardians of it too! The craftsmen, the artisans, the artists, the designers are trying hard to save the heritage of our Motherland.
The lack of support from us – as a society, is making it very difficult for the craftsmen to continue with their efforts; they are struggling to make their ends meet. The next generation of craftsmen, artists, designers are reluctant to continue with their art and ending up choosing a different career.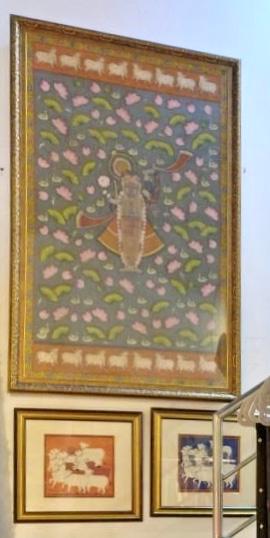 Role of Miradorlife in empowering the Indian craftsmen
At Miradorlife sustainability is a bedrock principle and Miradorlife has taken an active role to help bring these fading art forms to the forefront. We are driven to create a sustainable living for our craftsmen while protecting the art forms of India, and more importantly sustainability of our environment by ensuring that all our products are eco-friendly.
While striving to introduce and blend in different art forms into every furniture design and accessories that we produce, Miradorlife is consumed to support all the creators and guardians of our rich Indian traditional art forms.
We are fortuitousto to have such a fantastic talent pool with us. Each time a customer buys a Miradorlife product we believe it's not a "buy" but a pledge and an active participation for sustainable living. Together, we can work to create and deliver the right impact to ensure that the future of traditional art forms of India stay intact for our future generations.
Miradorlife is a platform to empower not just the art form but the creators as well!
Every product is priced to be affordable and accessible to customers from all backgrounds. The process of pricing a product at Miradorlife is extremely transparent. This initiative strengthens the trust between the craftsmen or the artist and us. It helps us to gain ardent customer support who love to come back to us over and over.
While the entire world is going through tough times, where the economy has crashed, making almost everyone suffer, Miradorlife believes that it is essential to create a sustainable system of living by providing livelihood to all those working on and protecting our art forms by encouraging purchase of local products. It is time we wake up; it is time to take a step and we believe that each of us has the potential to contribute for sustainable living.
Let us get creative. To quote Albert Einstein "Creativity is contagious, pass it on".
Visit: www.miradorlife.com to adorn your homes with creativity of artists, designers, and craftsmen from various parts of our country!
If you are an artist and are working on traditional Indian art, please get in touch with Miradorlife.