Dining room is the place where you and your family bond and the dining table is where all the action happens. Be it a rhetoric fuelled political discussion, the latest cricket score or an intimate conversation; dining table is where some of the most memorable moments are made for a family.  Dining room can morph very quickly from being a family adda to a very sophisticated and formal setup where guests and many parties are hosted.
With all of us now spending more time at home, a dining room should be a comfortable space, which is informal and creates warmth and builds great appetite. Open floor plans are very popular in today's date hence, adding a stylish, sophisticated touch to your dining room is very important. Your dining area is a place where you will get the leverage towork on the ambiance, the overall look, and the décor. So, furniture and accessories when chosen correctly can transform the entire arena.
The ongoing trend of modern dining table made us pick some of our bests. So, here we are with our favourites.
Learn about must have home décor items
Contents:
10 Modern dining table ideas
The professionals
10 Modern dining table ideas
 1.   Adill Dining Table:
A new twist on dining: Angled wood legs create an airy, distinctive base for our 4 to 6-seater dining table. The round top invites conversation, communal dining, and playing games. In a light oak finish, it mixes easily with a wide range of styles in smaller contemporary homes.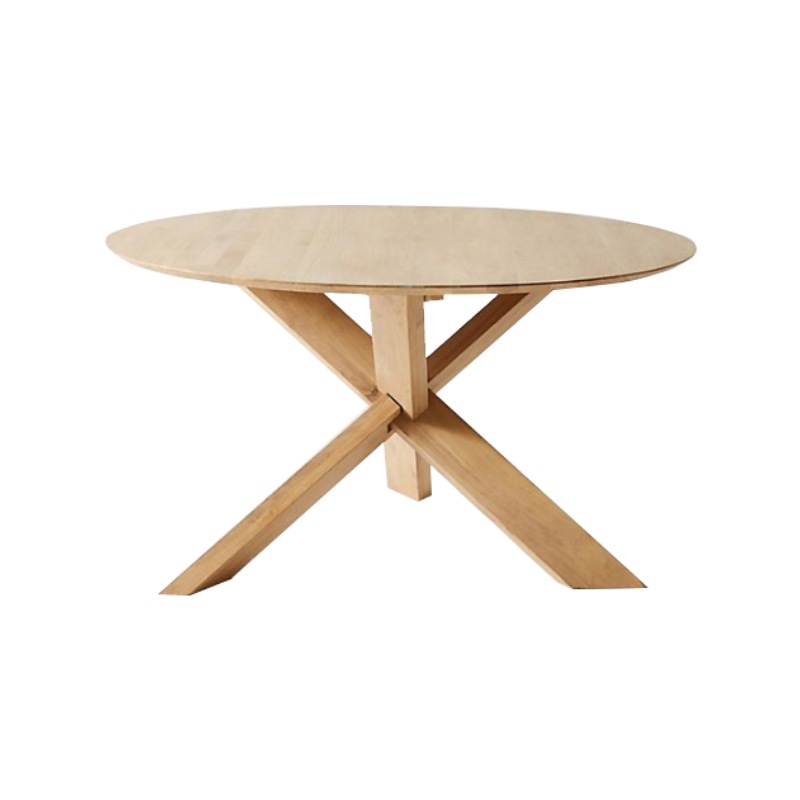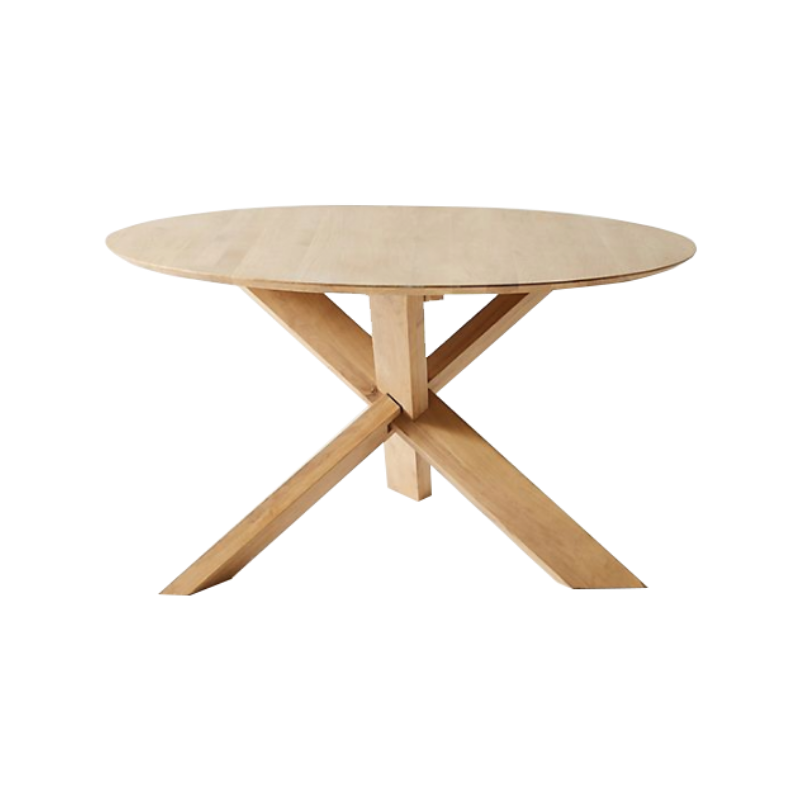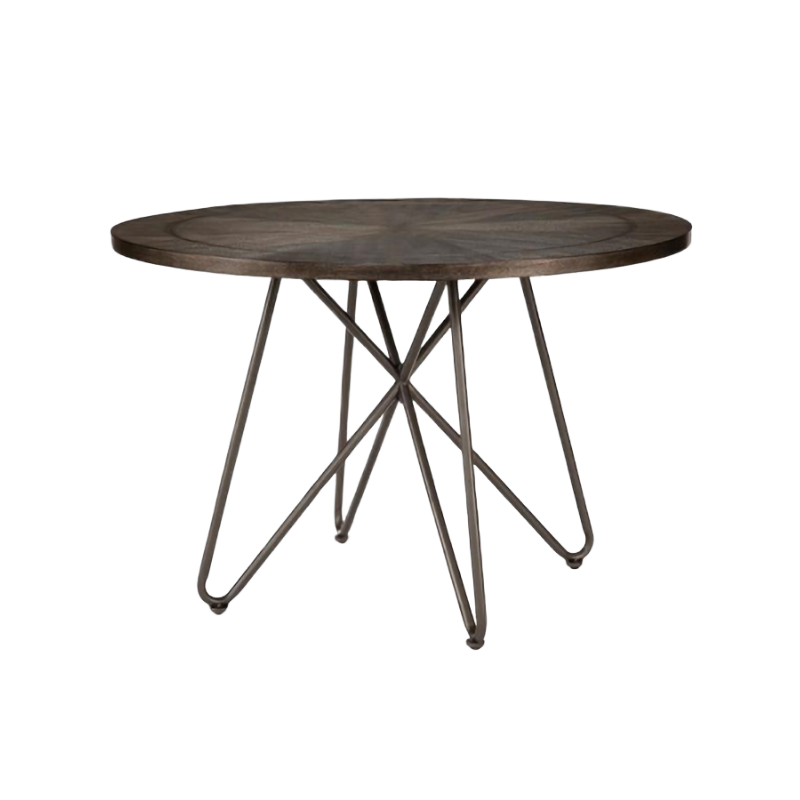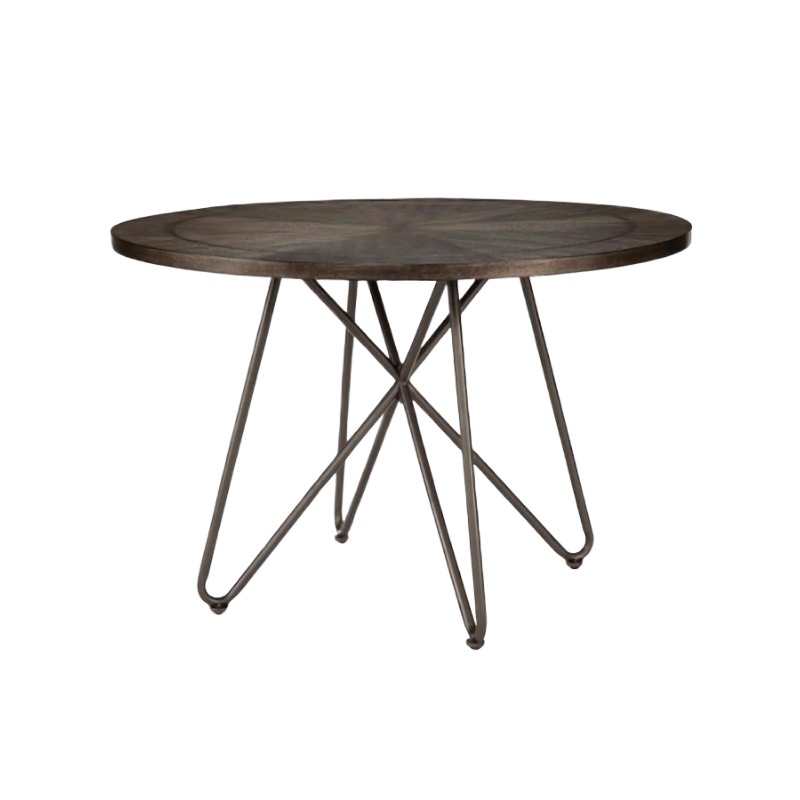 2.  Sparta Dining Table:
A fun contemporary table with solid wood top and iron legs. Perfect for small spaces and homes. The dining table fits 4 and can be used as a breakfast table or an occasional table in larger homes.
3.  Lucas Dining Table:
Rustic charm and modern style meld together in the Lucas Dining Table, the geometric stretcher and simple 2 toned finish make this a sure-fire statement piece. Its wide top offers plenty of space for entertaining, from dinner parties to game nights to family celebrations.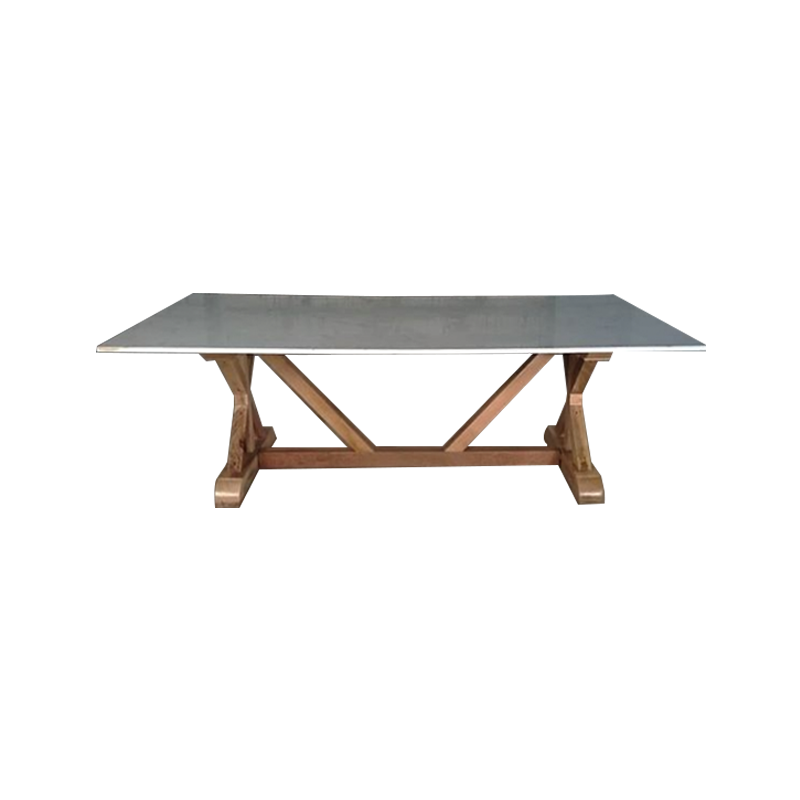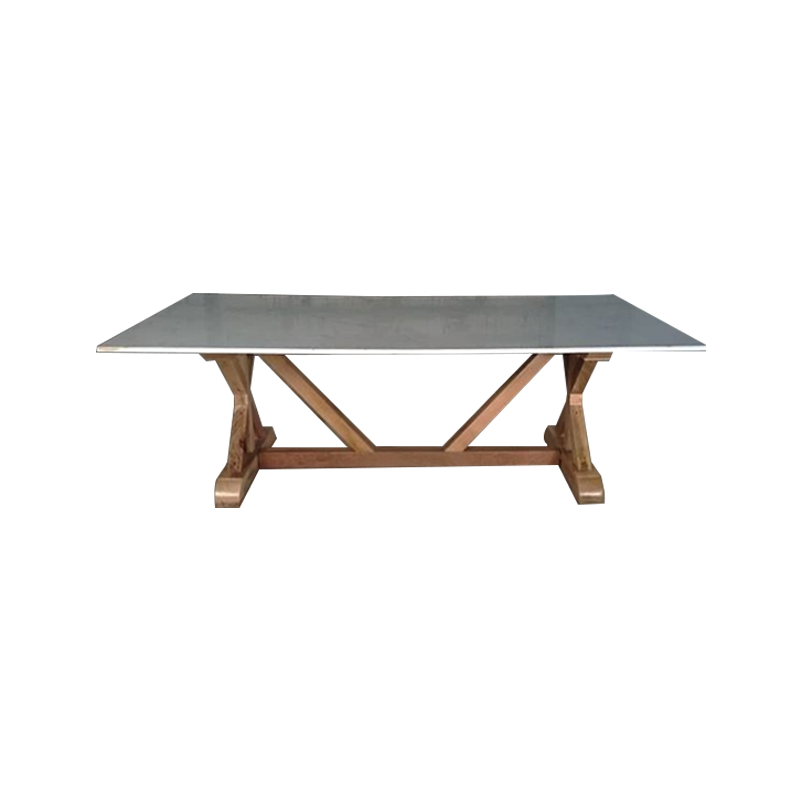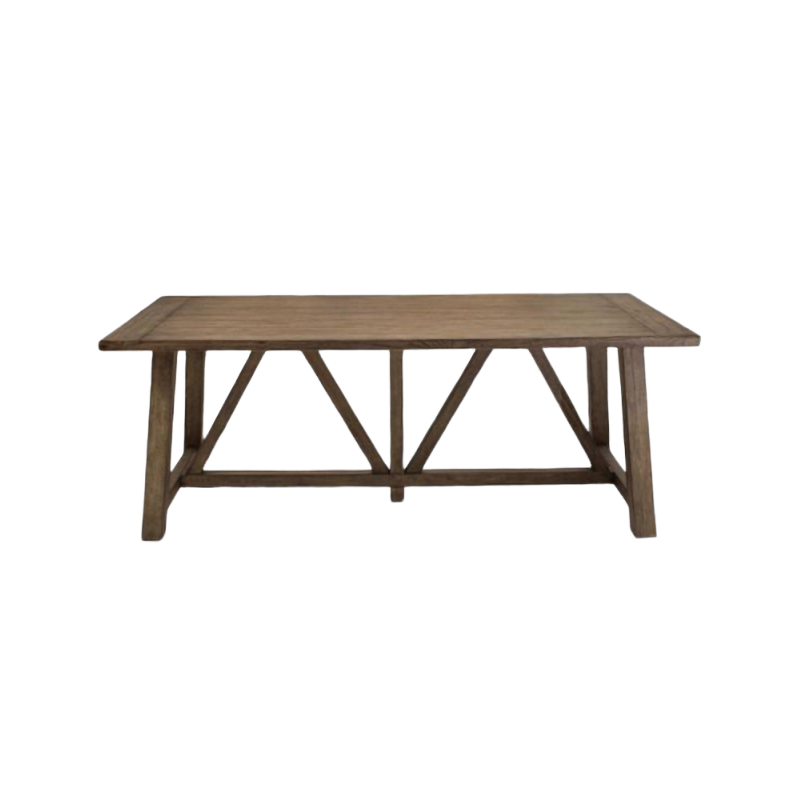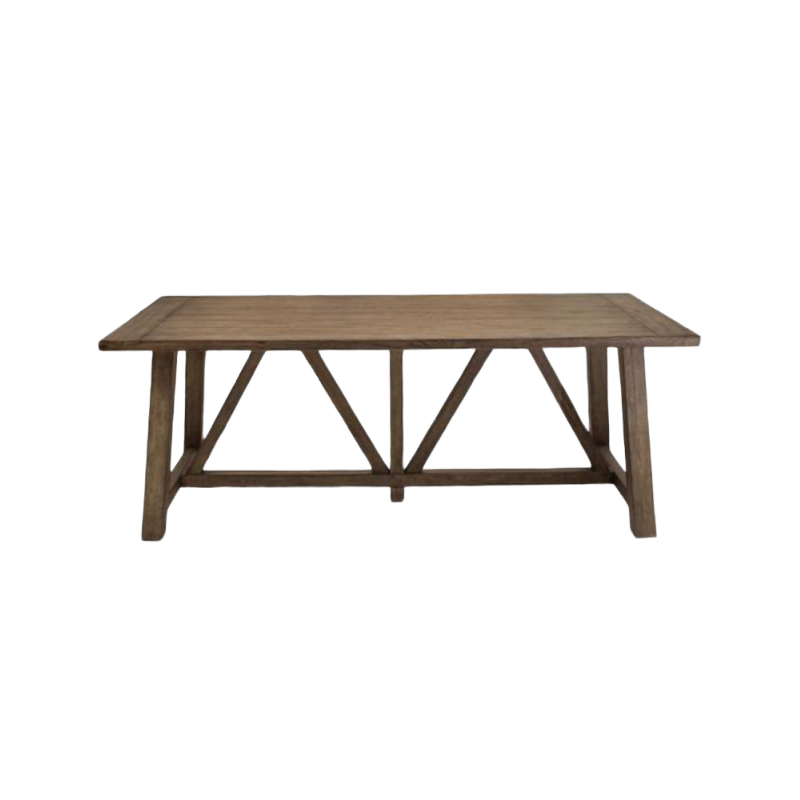 4.  Artair Dining Table:
Another simple, classic, and modern dining table. A rustic dining table with clean lines. Imagine your beautiful ceramic and glass vases on this table – light airy with a hint of the Provence. The dining table rests on a base with fluted posts and diagonal bracing. Two breadboard leaves allow room for additional guests.
5.  Colvin Dining Table:
A warm whitewashed mago surface with cool chrome legs, make this contemporary dining table a perfect fit in many modern homes. Ideal for entertaining or family dinners.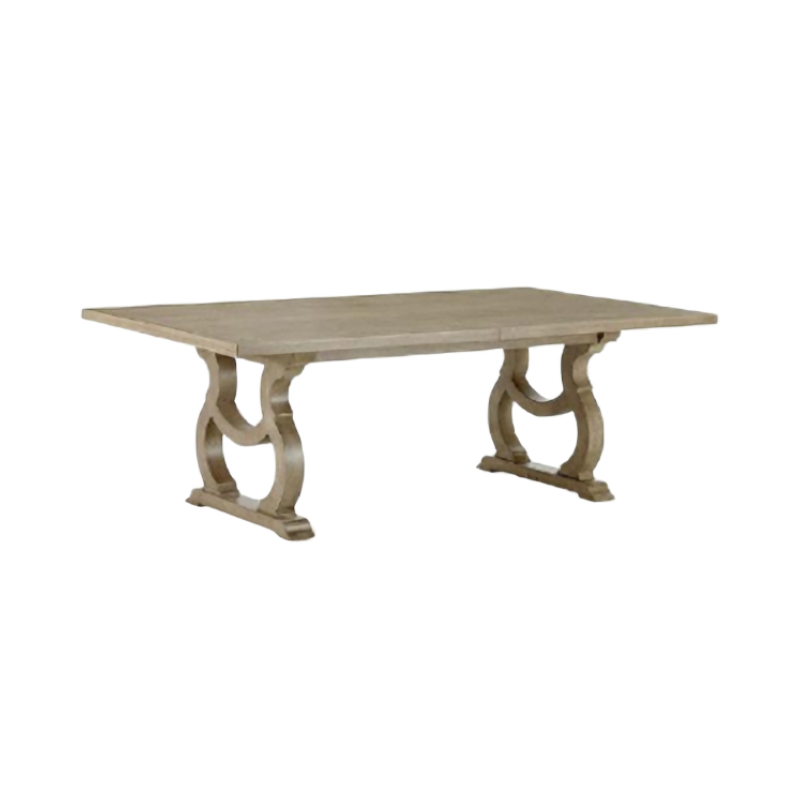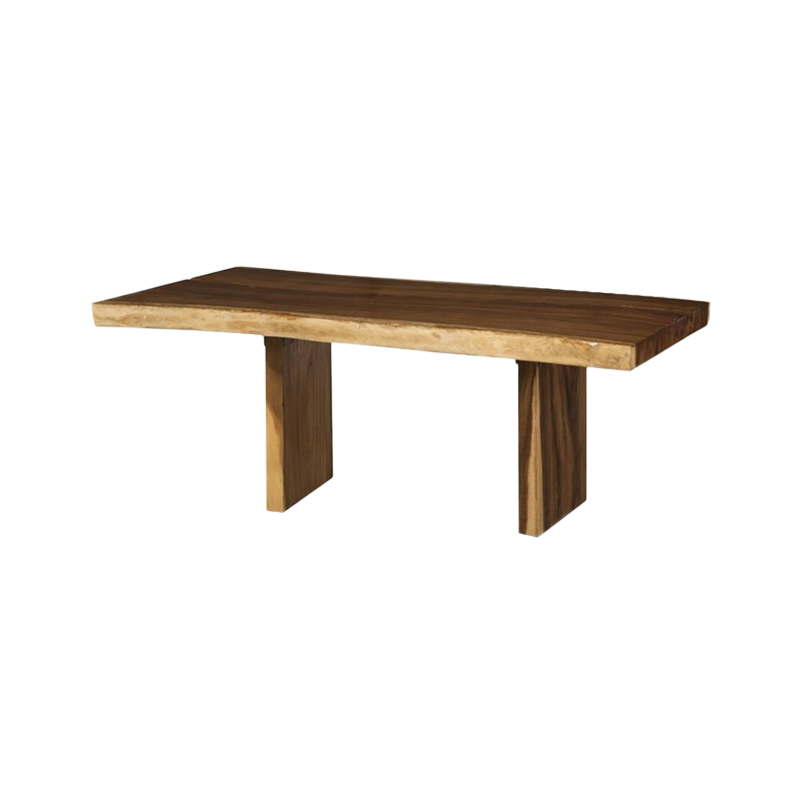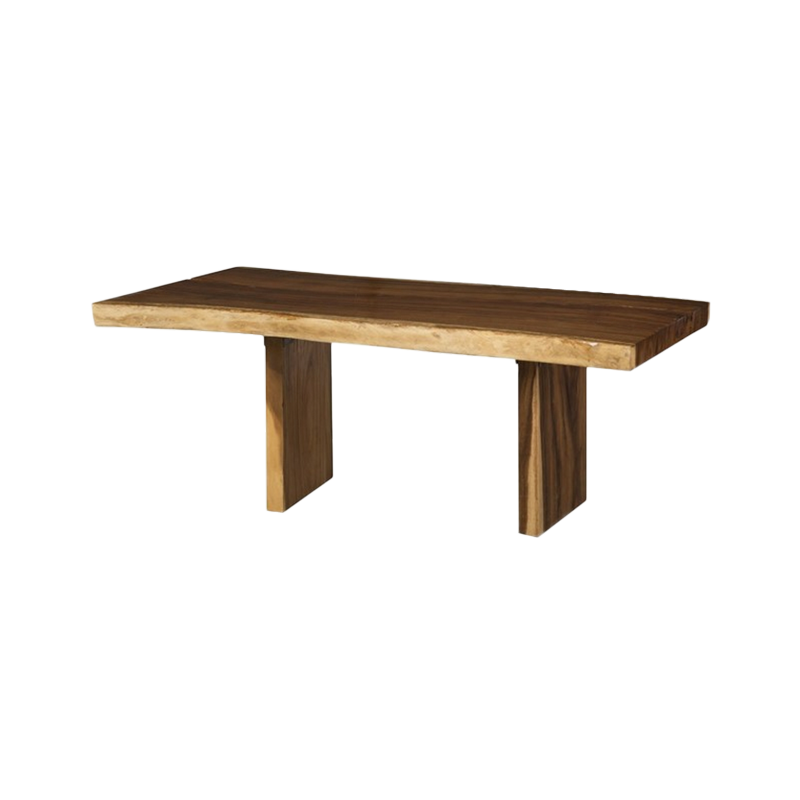 6.  Heloise Dining Table:
Crafted of solid mango wood that beautifully shows off the natural grains, our Heloise Dining Table is an updated take on the versatile farmhouse table. This substantial table is perfect for everything from family dinners to game nights.
7. Cantebury Dining Table:
The rustic cross-legged farmhouse that never goes out of fashion. Crafted in solid Mango wood with a white distress wash, this table is perfect for hosting all your parties laden with food.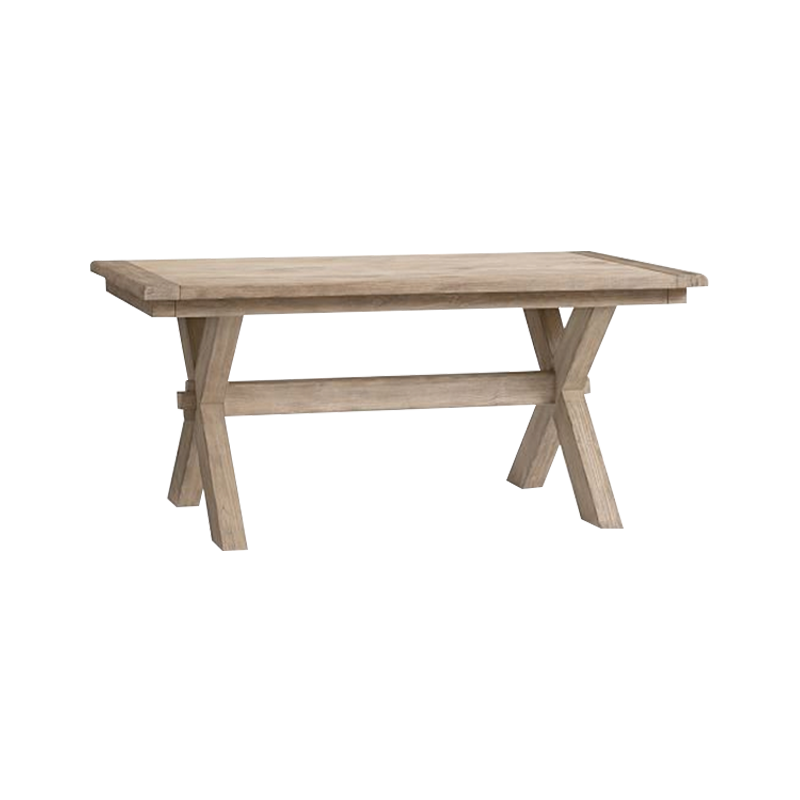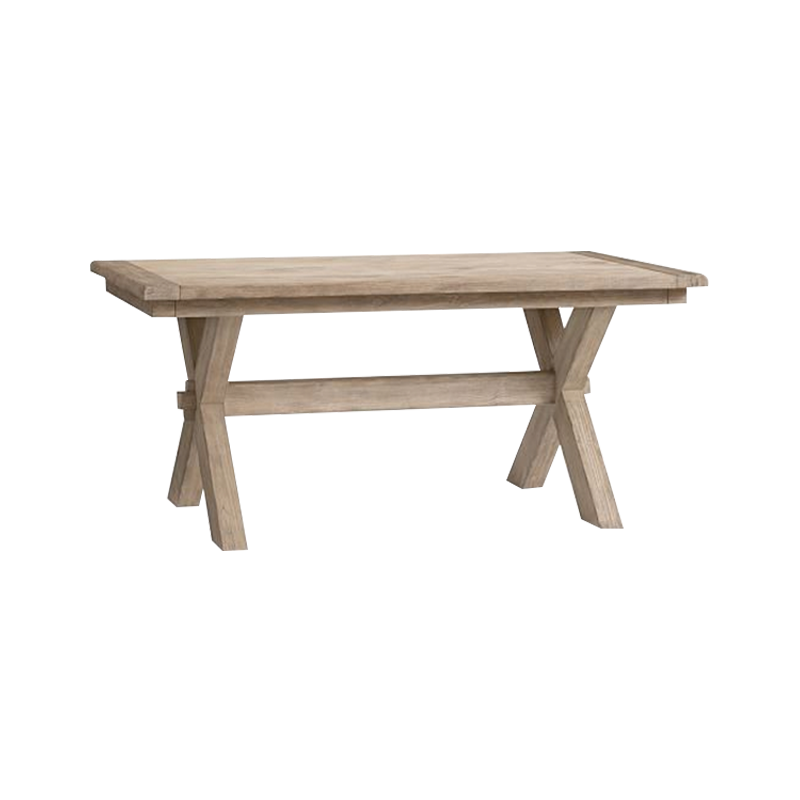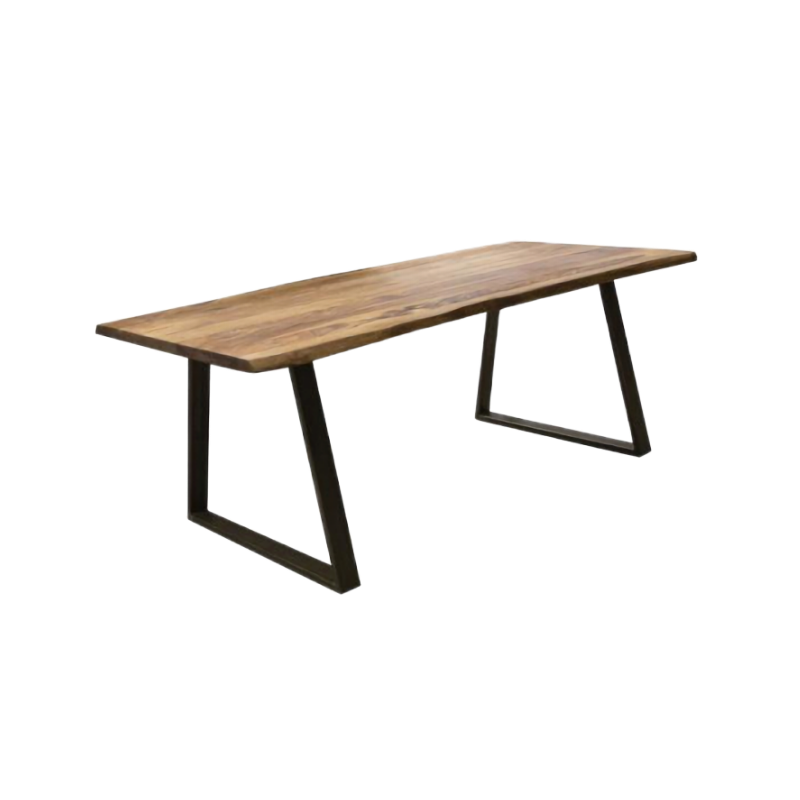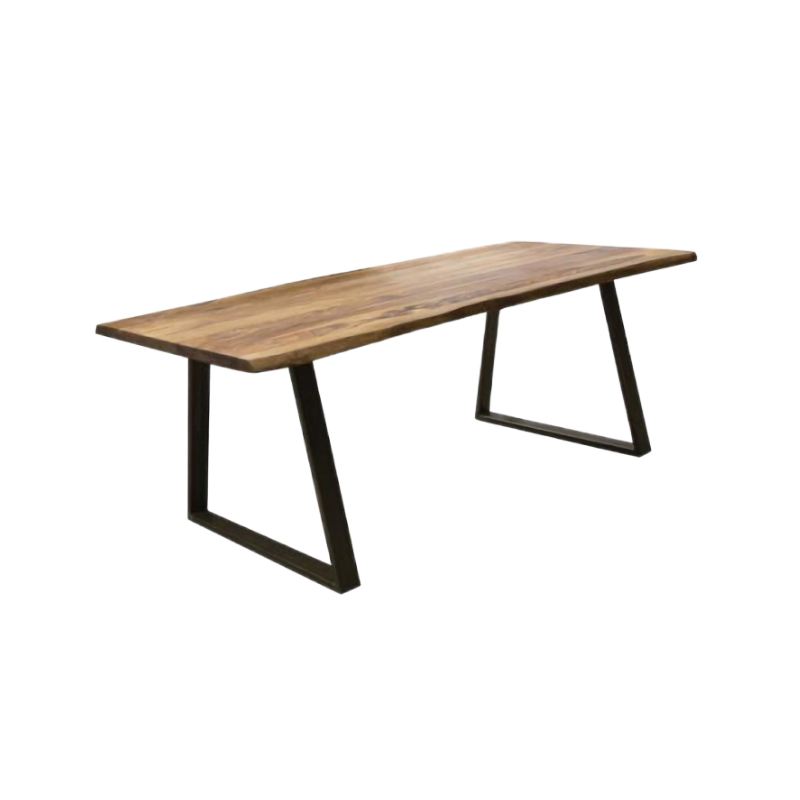 8.  Devon Dining Table:
Industrial Iron paired with a lighter beech top to give a cool contemporary look. Perfect for a trendy family with smaller spaces. Paired with upholstered chairs to give the table a sleek and modern look.
9.  Barris Dining Table:
A rustic farmhouse looks with a contemporary finish. This dining table is perfect for smaller homes with big families who love to host parties. or need large working tables. Can be used as a dining table, a worktop table, a bar counter – perfect for contemporary homes.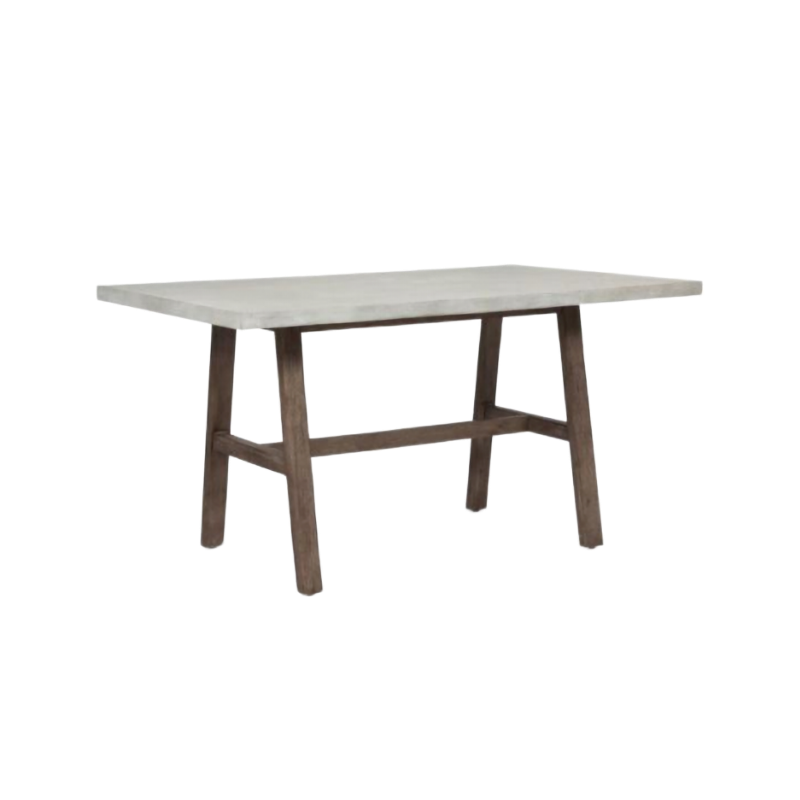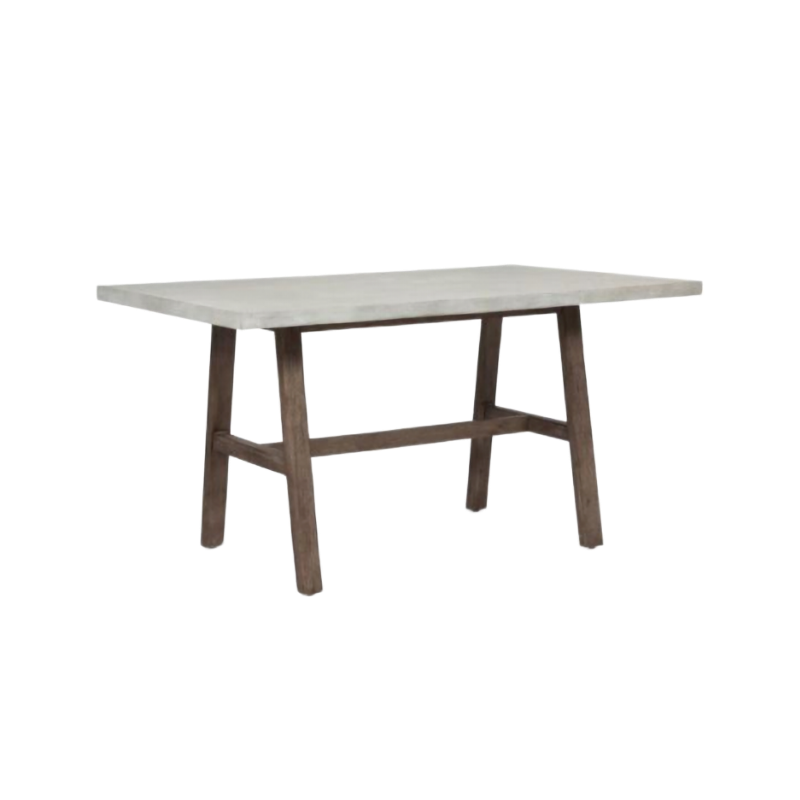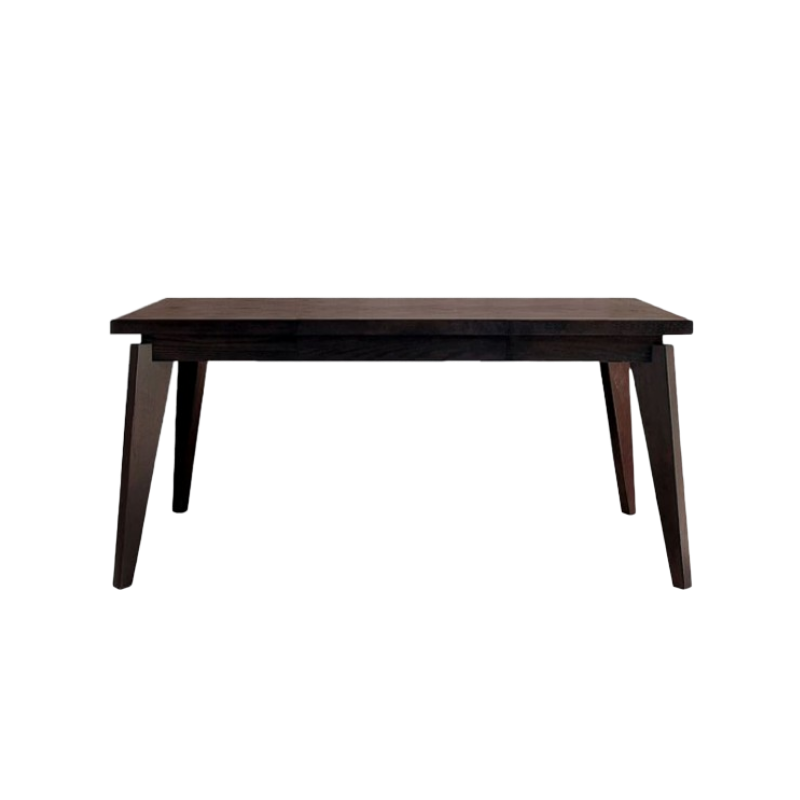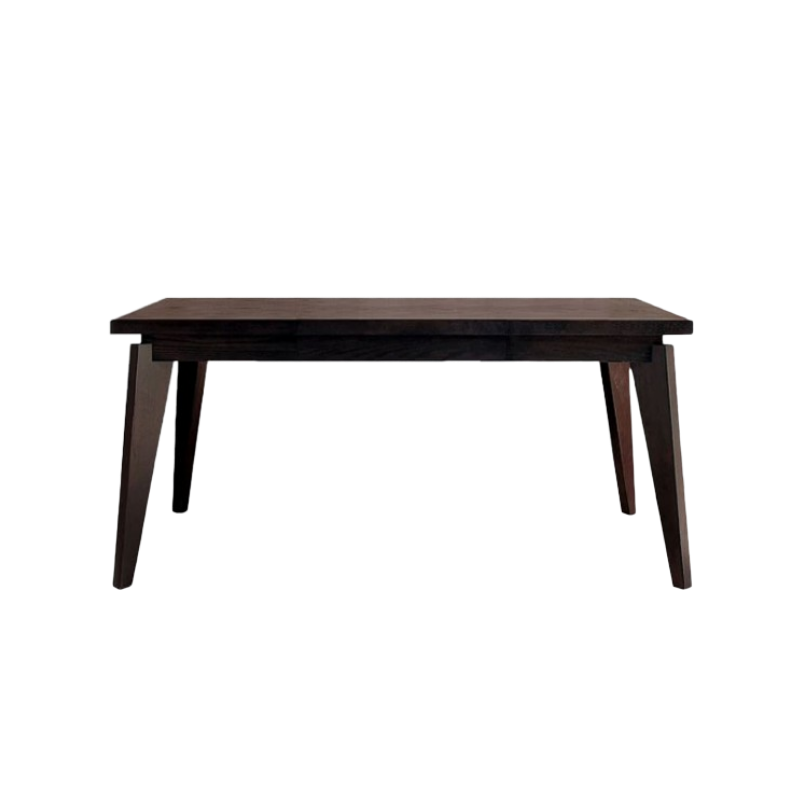 10.  Timo Dining Table:
Our Timo Dining Table features strong, splayed legs that support a spacious rectangular top in different finishes for eye-catching contrast that will be a fan-favourite at you
The professionals
At Miradorlife, we believe that interior design is more than great functionality and beautiful aesthetics. We aim to make your home interiors a reflection of your personality. Your home should be something that you and your family take pride in and love to spend your quality time in. Our efficient, personalised home interior designs incorporate your needs into every nook of your home, and make sure that your space meets your personality. Our dedicated home interior designers work with you to blend in your style with their design expertise, creating the perfect interior design plan for you. They ensure that the plan is executed using the best of materials gathered from different sources and thus how the service is provided of the highest standards.
In addition to great interior design ideas, you can expect our unwavering support and service for years to come because all our products handcrafted and natural which makes them long lasting. Think we are the right fit for your journey to your new home? Get a free estimate or a book a free consultation with our interior design team for beautiful home interiors. We offer interior design ideas for living room, bedroom and kitchen. We specialise in complete home interior design solutions, including creation of living, dining and bedroom spaces, modular kitchens, stunning wardrobe designs, timeless s and space-saving furniture and much more.
Visit  www.miradorlife.com and you could also book an appointment for a complementary 30-minute design consultation with our design team.