Modern minimalism defines the voguish home interior designs! 
And sustainable interior designing ideas help create a refreshing and unique decor that will make you fall in love with it each passing day. Be it the festivities or an ordinary everyday, thoughtfully designed interiors exude an extraordinary aura. For that, you need to take a u-turn from the clichéd decor styles.
How about collating artisanal elements & eco-friendly designs to add a refined touch to your interiors? That too in a super affordable manner! We're sharing a few unique ideas from our designer's eclectic collectibles. 
Let's start decorating your home to let it stand out from the crowd! Shall we?
The budget-friendly approach...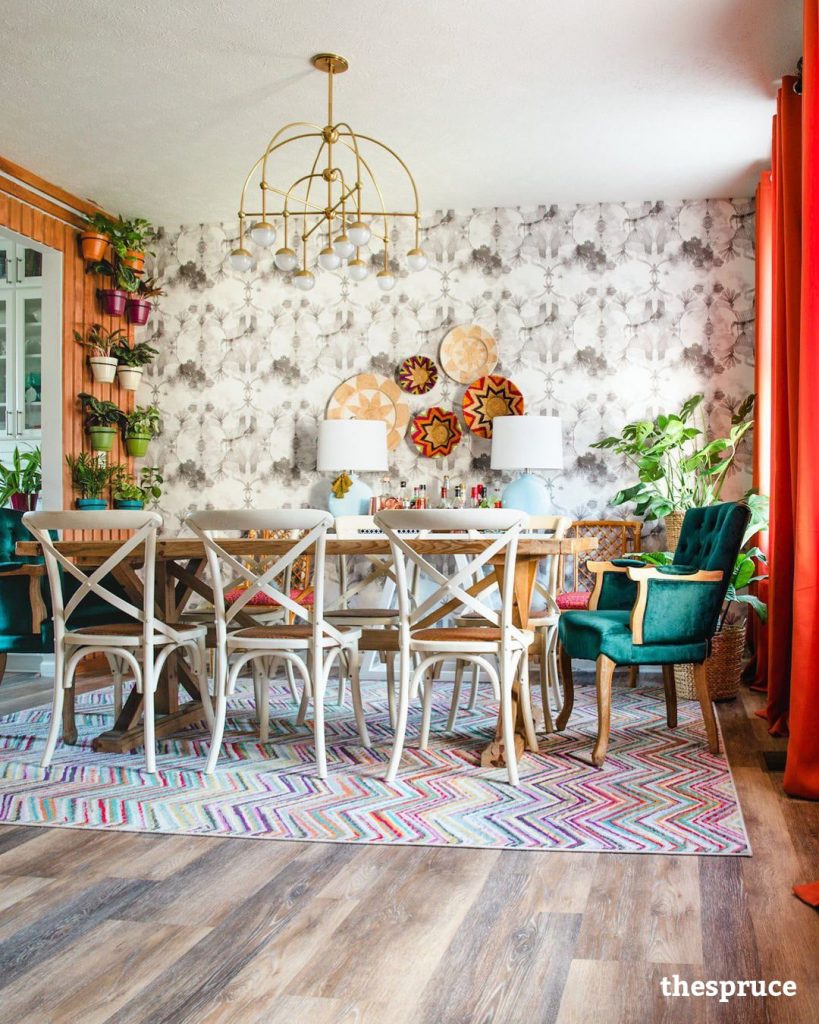 Borrow design elements from nature
What is your living or bedroom's layout at present? Are you lucky enough to bask in the sunlight? If yes, then borrow it to brighten up the interiors.
Sustainable interior design ideas call for open interiors with minimal furnishing. For that, you can leverage the daylight to diffuse into your home & bring in warmth and comfort. Try to place your living room furniture in a way that is a little far away from the window or the areas from where sunlight can peep in. This thoughtful layout will not let any obstruction come in between the path of the sun's rays, plus it will make your room look airier, brighter, and expansive.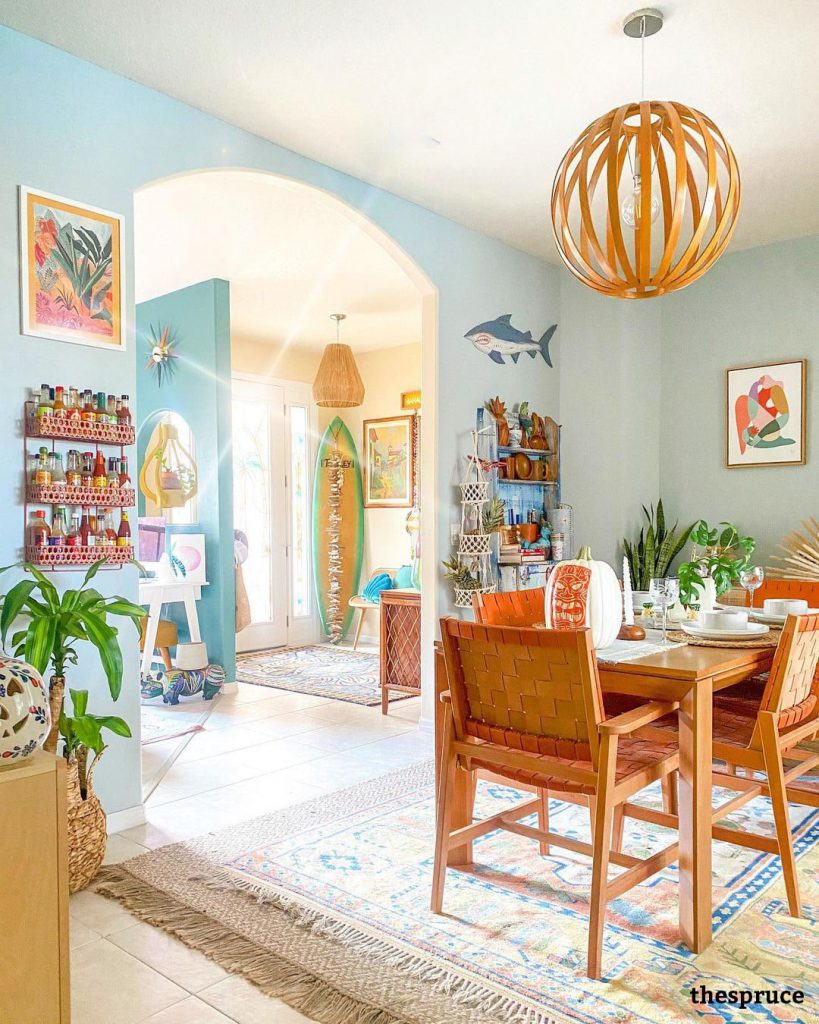 Replicate the soothing natural hues
Oceanic blue, charcoal grey, snowy white, timber brown, olive green, etc., are the color tones that maintain a refreshing aura. The subdued shades help create home interior designs that look and feel relaxing, rejuvenating, and comforting.
Try decorating your home to simulate the outdoors inside. If you love the vibrancy, create a balance with a few loud shades & maximum subdued ones. That will help sustain the freshness and renewed vitality.
E.g., paint the three sides of the walls in an earthy color tone & accentuate one side with wallpaper or a vibrant color. Now choose furniture in the original distressed wooden material and shades and juxtapose the decor with colorful and eco-friendly vernacular handmade art. 
Personalize your decor with handcrafted furnishings
When giving your home the dreamlike overhaul, try to add your characteristic style with custom-made elements. Local artisans' well-crafted products beat the run-of-the-mill machine-made furnishings in that regard. Handmade furnishings are eco-friendly too.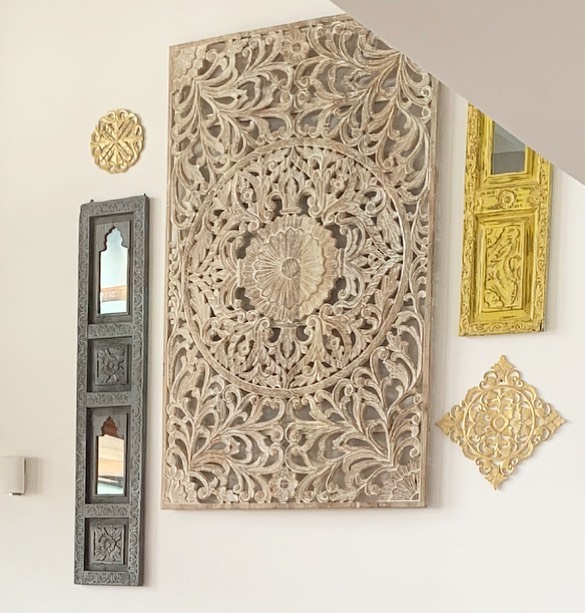 They elevate your interiors from two crucial perspectives. By giving artisanal individualized touch to your home & by keeping your indoor aura positive with natural materials. 
So let's say if you want to spruce up your living room uniquely, invest in an expertly handmade sofa that clubs together an elite design, your decor mood, and intricate detailing. Or if you have an ancestral desk, you can get it repurposed into a living room console by keeping its base designs intact. These home interior design elements will let your decor look rare and different from the decor of your neighbors, friends, or relatives.
Subscribe to receive our newsletter and get regular updates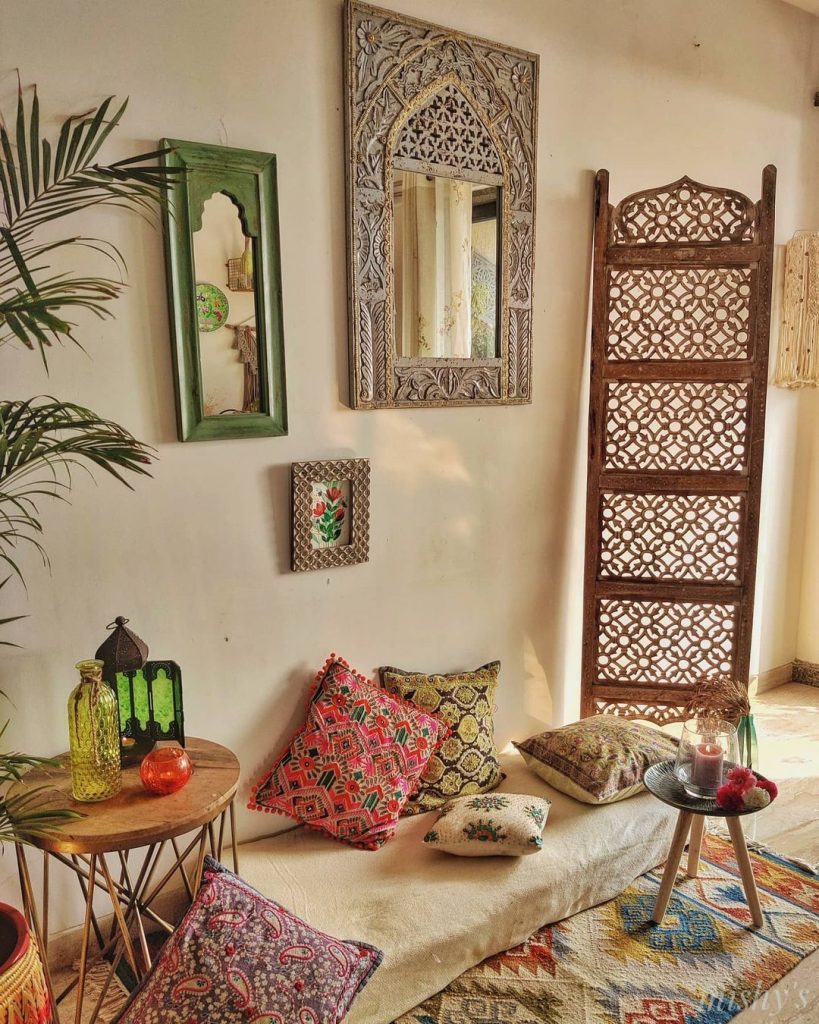 Decorate with minimal but quality furnishings
Go vintage, eclectic, Bohemian, or mix and match anything to everything; personalization comes with your own set of rules. The only thing you have to keep in mind to stylize your home uniquely is to not overstuff it with ordinary accessories. Let your decor breathe in freshness & rejuvenate a captivating charm with a minimalist setting.
The bare minimum furnishings you need to have in your home interior designs are an exclusive sofa, a designer bed, a charmer dining table, modular cabinets & stylish benches. So, invest only in handcrafted furniture made responsibly to bring in the differentiation in your decor style. 
Worried about how to accentuate the decor? Dress it up with rare handicrafts like the Pacchikari artwork, Madhubani paintings, bamboo products, lots of indoor plants hung or planted in vases recycled from old unused stuff.
Miscellaneous sustainable interior decor ideas
For a quick festive revamp...
Let's use the 3Rs religiously to freshen up the aura and home interior designs. Bring out the rare exclusivities from your storeroom or attic.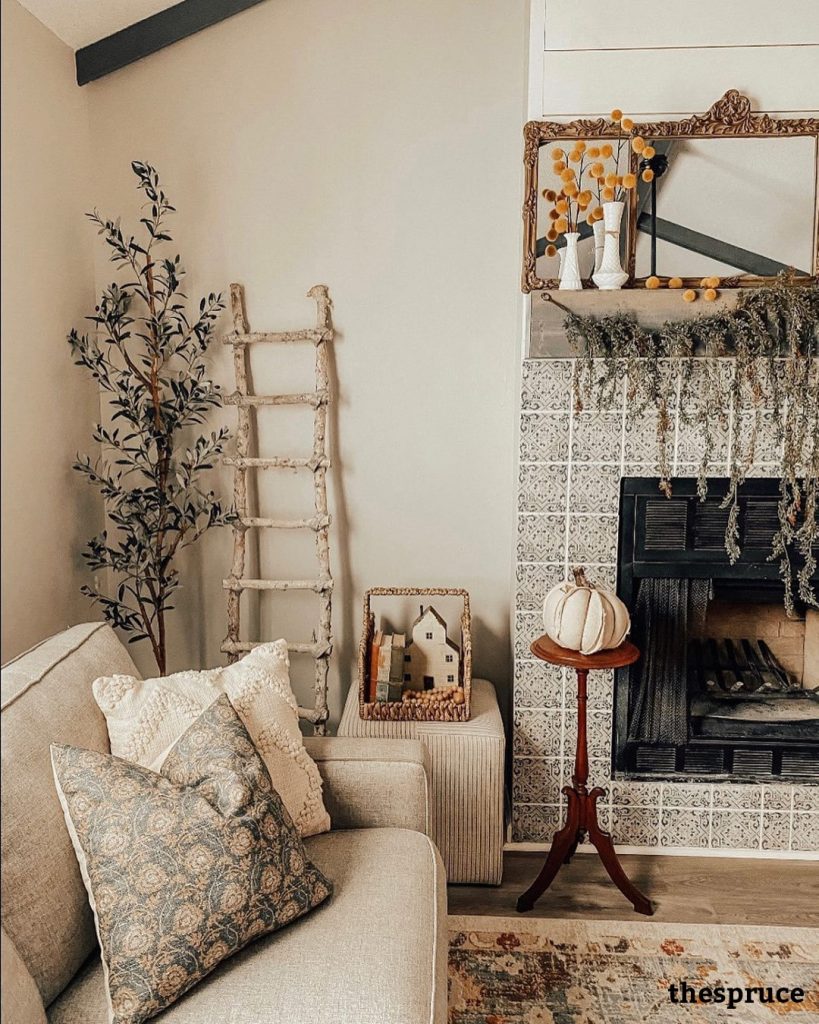 Like the old brass vessel can be repurposed as a statement vase beside the sofa. You must be having an ancestral wooden ladder. It might have aged well & been looking more beautiful in its original distressed style. Breathe life into your room and the ladder by using it as the charming stand to hang your planters. Use old silk sarees as curtains or as sofa covers to revive the ambience. 
Take out that most expensive dinner set to relish the festive delicacies. Bring home an accent chair to elevate the dining area. Transform your hallway to welcome your guests in style by adding a stylish Ottoman bench or lining up a row of plants with handmade wallpaper.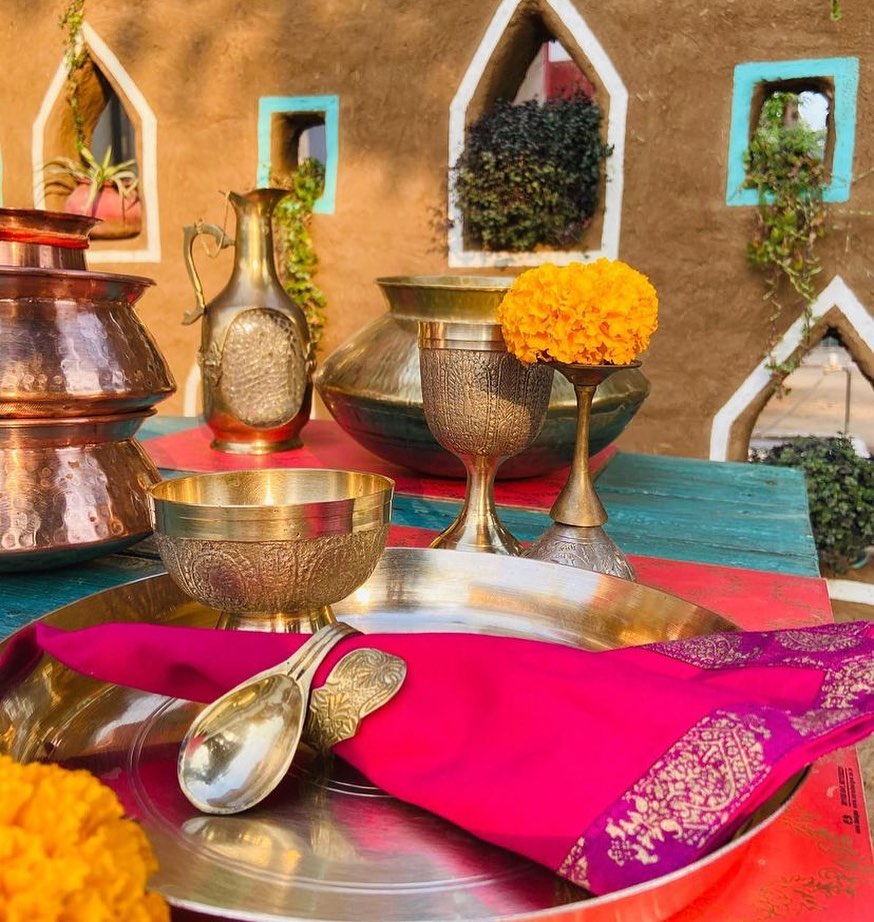 Create festive interiors with Miradorlife
Design dreamlike interiors that show off an exclusive style statement with a free design consultation from Miradorlife.
One call with our expert designers can change the way your home looks to you now. Let the transformation process be thoughtful, sustainable, and budget-friendly. How? Our designers collate your brief with sustainable interior design ideas to match the best and affordable solutions for you. Also, we can suggest repurposing your furniture or furnishings or get the new ones designed by our skilled artisans exclusively for you. The output: a breathtakingly charming & individualized home like none other. 
So without further ado…
Revamp your decor now!
Subscribe to our newsletter ELEVATE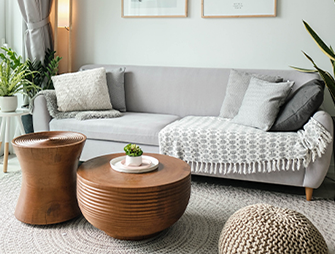 Hope you've enjoyed reading our blog!
Subscribe to receive our newsletter and get regular updates