Both sustainable and bold are often misunderstood. Sustainable furniture doesn't mean traditional and primitive furniture, and bold doesn't mean going overboard and loud. Sustainable furniture is furniture made using environmentally-conscious materials like cane, rattan, jute, bamboo, among others, and bold home interior is about making a statement that reflects your strong persona.
We understand that designing a space is a personal and individualized experience, but being bold with your home interiors can get daunting sometimes. Hence, here are five bold ideas that can help you decorate your sustainable home without the fear of going overboard.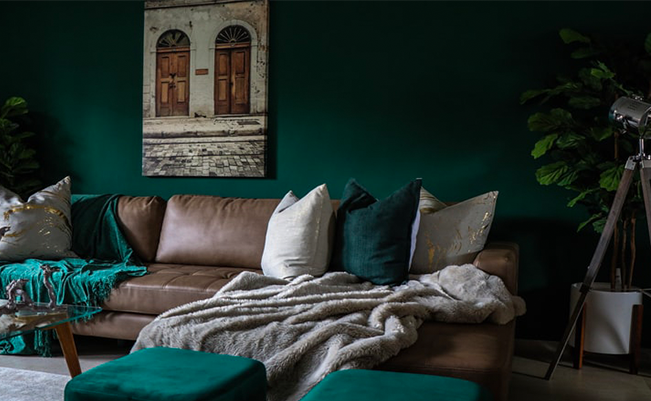 Cheerful, Non-Toxic Paints
Transforming a house into a home needs you to make healthy and thoughtful choices. One among the many crucial ones is choosing the right colour palette. When going bold with the walls, opt for bright colours that lift your mood. Also, paint the ceiling with a bright shade of teal, orange, green, or hot pink. But if you aren't comfortable to take things too far, consider neutral colours like white or beige. However, wall paints are often riddled with Volatile Organic Compounds (VOCs) that are extremely toxic and trigger symptoms like headaches, dizziness, visual impairment, and memory loss.
The good news is that there are several non-toxic, zero-VOC paints, stains, finishes, and lacquers available. So we recommend you to be wise and choose what's safe for you and your loved ones.
Wall Decoration
Artwork instantly draws the eye and creates a focal point within the room. It is the most effective way to introduce pattern and colours into a living space. Depending on the tone you wish to set, you can choose a wall art that contrasts or complements other elements in the room. While too many small patterns will make a space seem very busy, a larger-scaled pattern can make a great statement in any room.
You can go for oversized piece of art
Or a gradient display to have a refined effect
Actually, you can use anything as wall decoration – banjos, trunks, guitars, faux taxidermy, plates, rugs, baskets, books, anything at all!
However, we recommend you to choose amazing hand painted artworks as they are unique and can be custom made.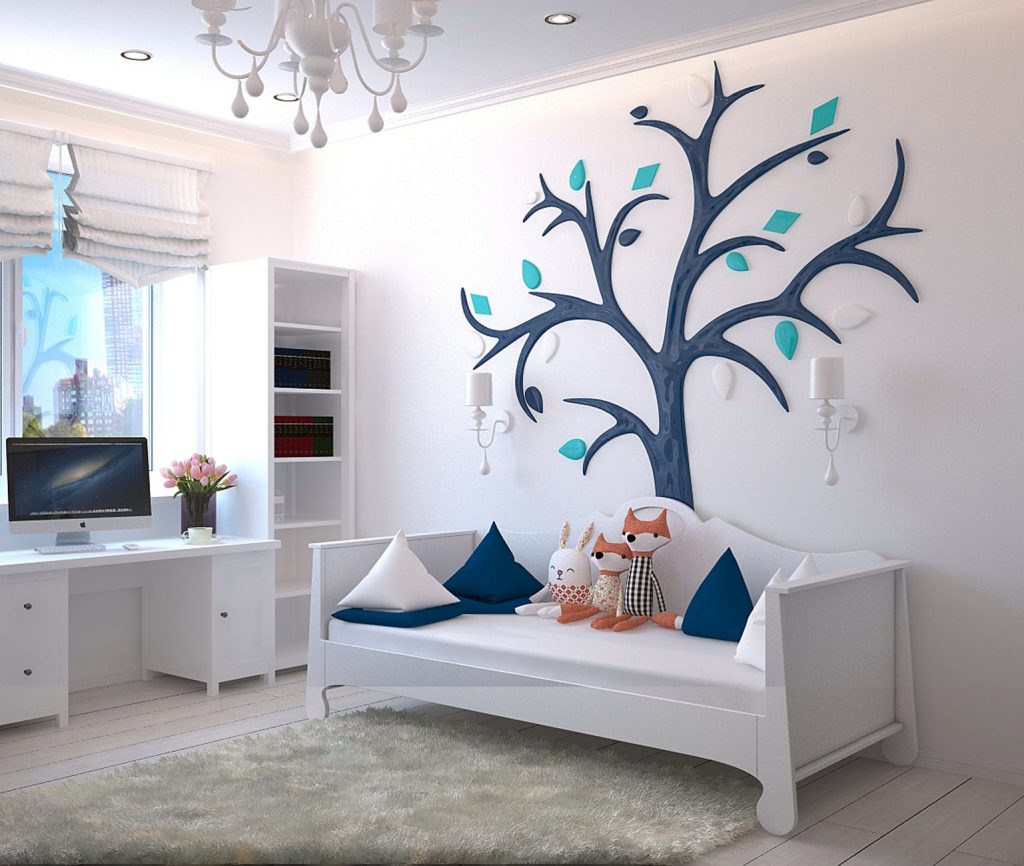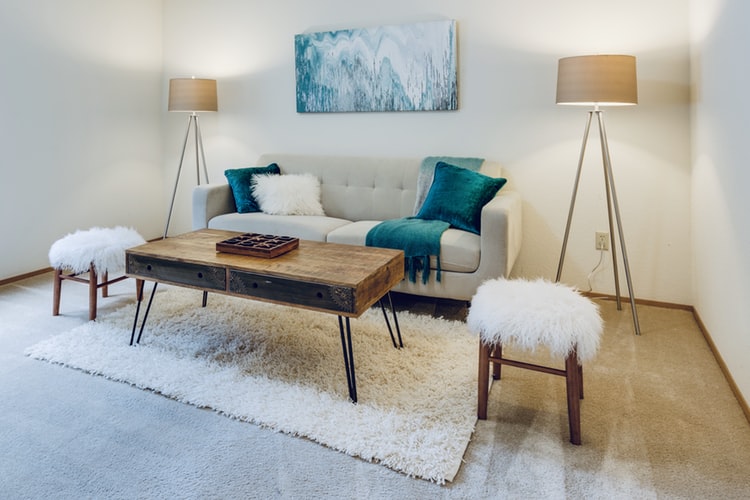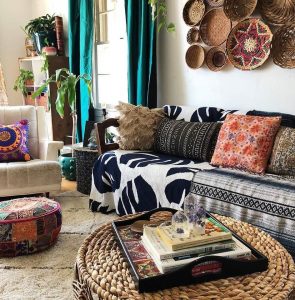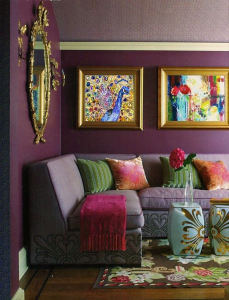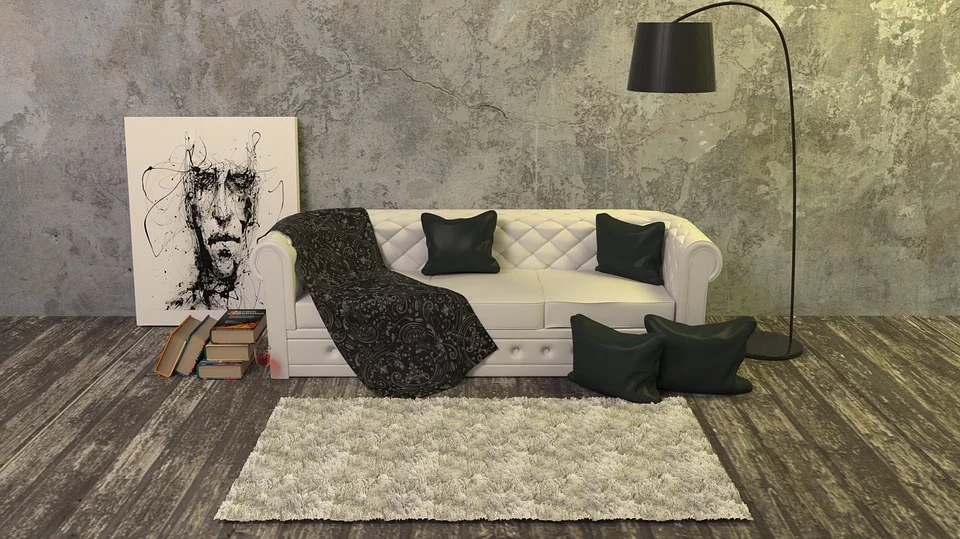 Area Rugs
Just like wall art, area rugs too are a superb means to add life and excitement to a boring room. Based on your personal choice, you can go for oriental, abstract, ikat, paisley, chevron, solid, or animal print rugs in different shapes like rectangular, oval, square, round, octagon, and so on. You can also select rugs based on techniques like tufted, shag, flat weave, hand-knotted braided, hooked, etc.
However, we recommend you to choose handmade rugs made from jute, sisal, cotton, bamboo, seagrass and other natural fibres over machine made rugs manufactured from leather, cowhide, and sheepskin rugs. Why handmade? Because you are supporting an artisan to do what he/she is most passionate about.
Headboard for your Bed
Unique headboards are perhaps the most personal touch to your bed. Headboards are made from metal, wood, wicker, rattan, leather, etc. They are available in different sizes and styles. You can pick the upholstered ones in bright hues for maximum impact.
We recommend you to choose headboards made of reclaimed wood, rattan, and wicker as they help reduce landfill waste and are eco-friendly.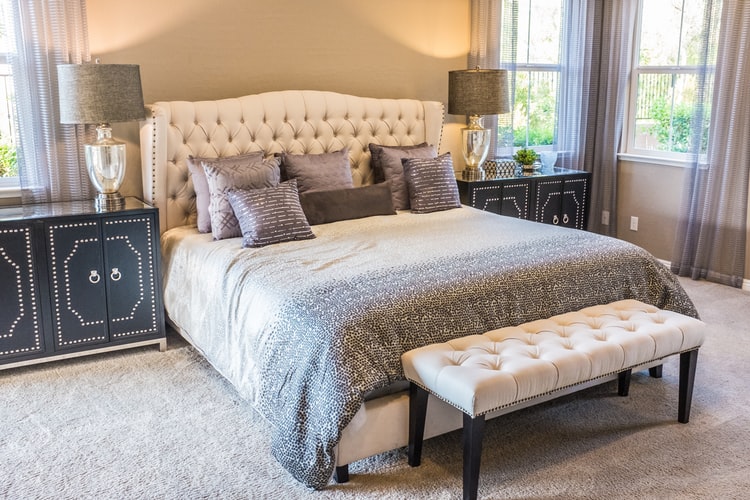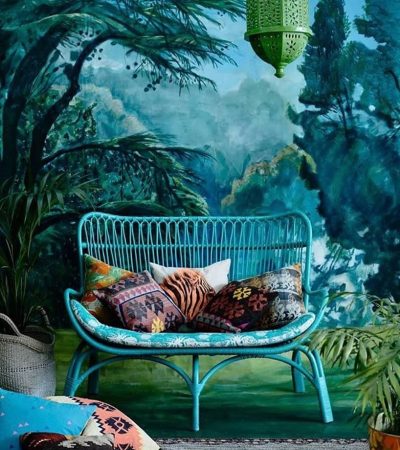 Wallpaper is Back
Wallpaper can be used in a small room to create a big impact. You can simply cover an accent wall with wallpaper featuring a bold pattern. Just think of it as a very large scale piece of art.
We recommend you to choose wallpapers with large, textured patterns and embellishments such as gloss, metallic, or mica effects.
Indoor Plants
Indoor plants are an essential for every home, but you need not have a forest of plants. Just one very large plant or a couple of succulents can do the trick.
If you are someone who has a busy lifestyle, we recommend you to choose house plants that require minimal maintenance.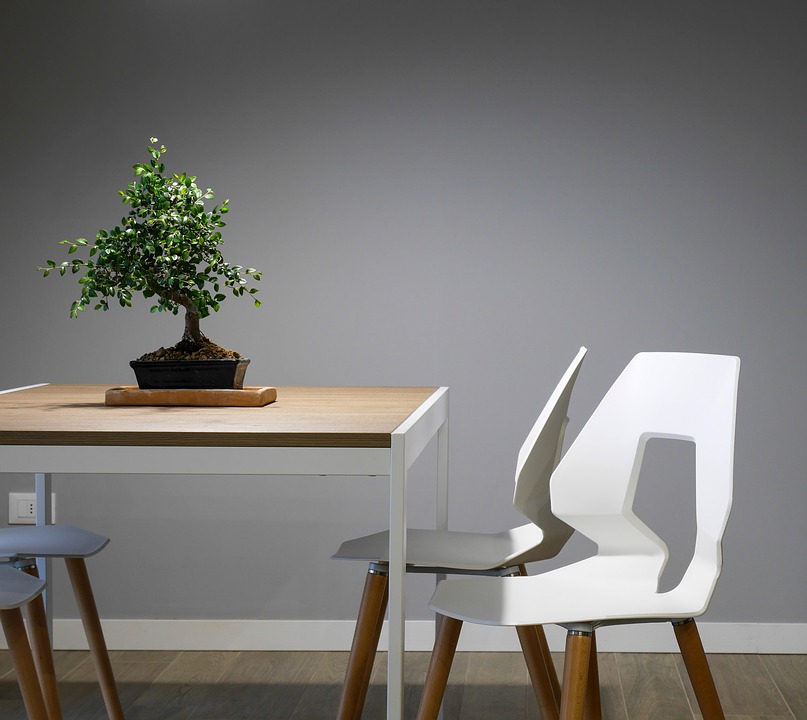 Drop by the MiradorLife design studio at Indiranagar to shop for all these sustainable home furnishings and more. You can even get home furniture custom made to match your requirements.