They say a woman can't have enough shoes, well maybe not. But I say one cannot have enough baskets. I love baskets…all kinds…all shapes…enough to be called a basket case. Well, technically that's what my dad calls my mother (She works with basket weavers in Assam) but hey maybe its in my DNA.
A house without baskets is just not complete. Its chic, fun, full of beautiful weaves and textures and so practical. I have baskets for everything…in the living room to put in extra clutter and those extra cushions, in the bathroom for all those bottles and towels , as laundry basket, in the kitchen, on the dining table for spoons and forks…yep pretty much a basket overload.
In the northeast where I come from basketry goes back a long way. Before the entry of plastics…baskets were used for everything.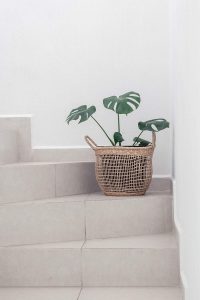 As a hat…for fishing…as a tiffin carrier….as a spice holder…there were baskets for every purpose. Eco friendly made of cane, bamboo, water hyacinth…..these were practical and durable yet so much for chic .
Yes the most obvious places to use baskets for home décor are in bathroom and ktichens for storage but used elsewhere it can add a new dimension to a room.
This entryway becomes all the more dramatic because of the combination of wood and the baskets.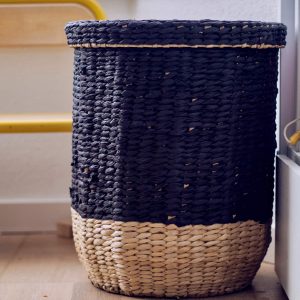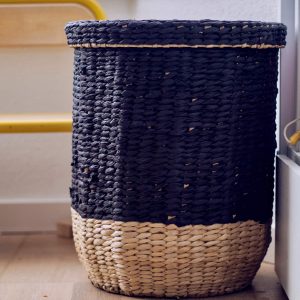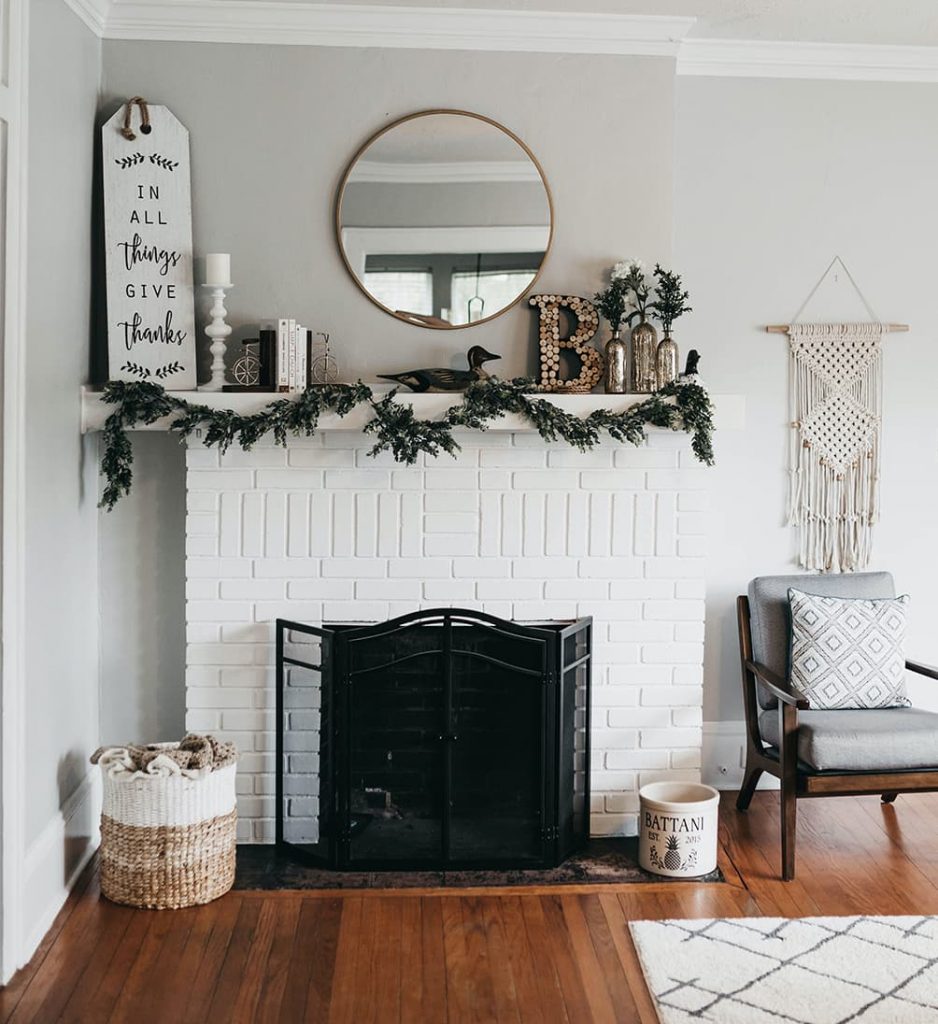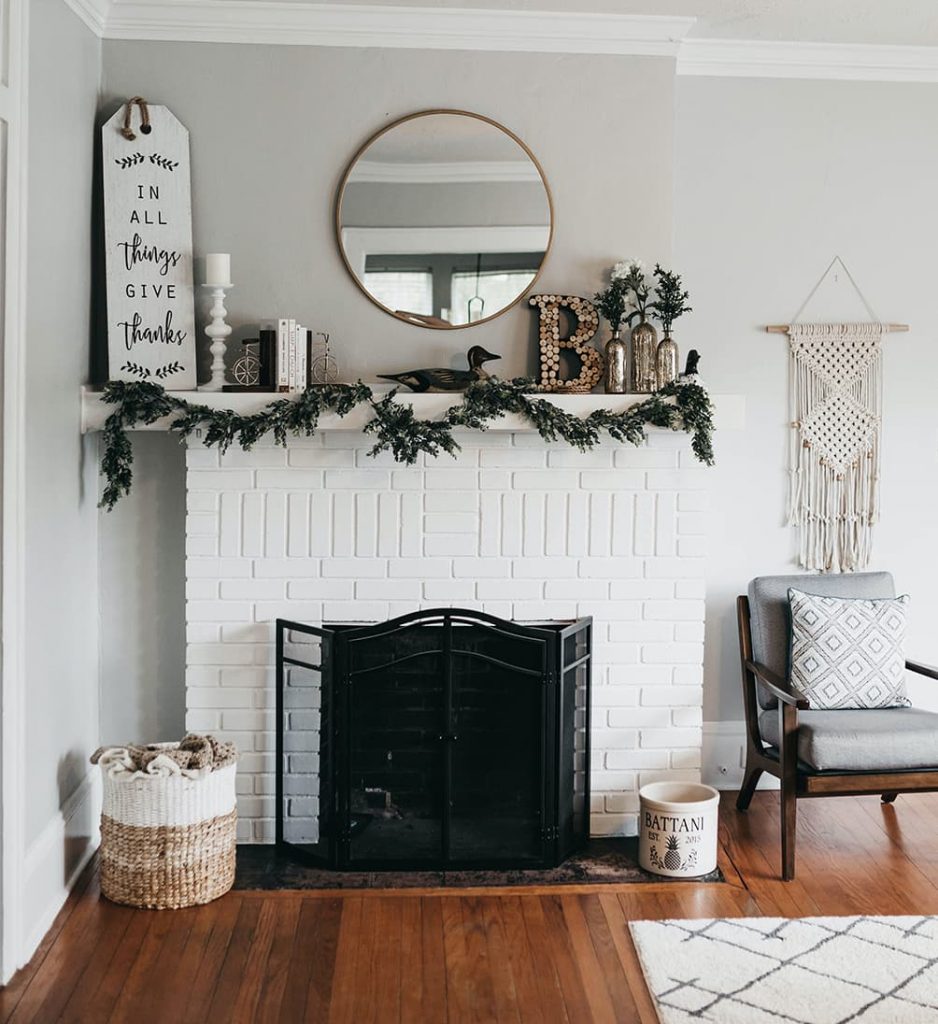 Not only do the wicker texture contrast beautifully with the green cabinet….but hey all the books and magazines are also neatly stored away.
What would have been a boring old desk is suddenly transformed into an elegant and chic area of a room with so many storage possibilities.
Bring a little hint of provence into your room by using baskets as vases and planters.
A stunning yet effective DIY method of putting baskets on a wall.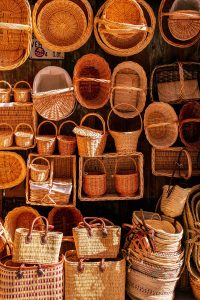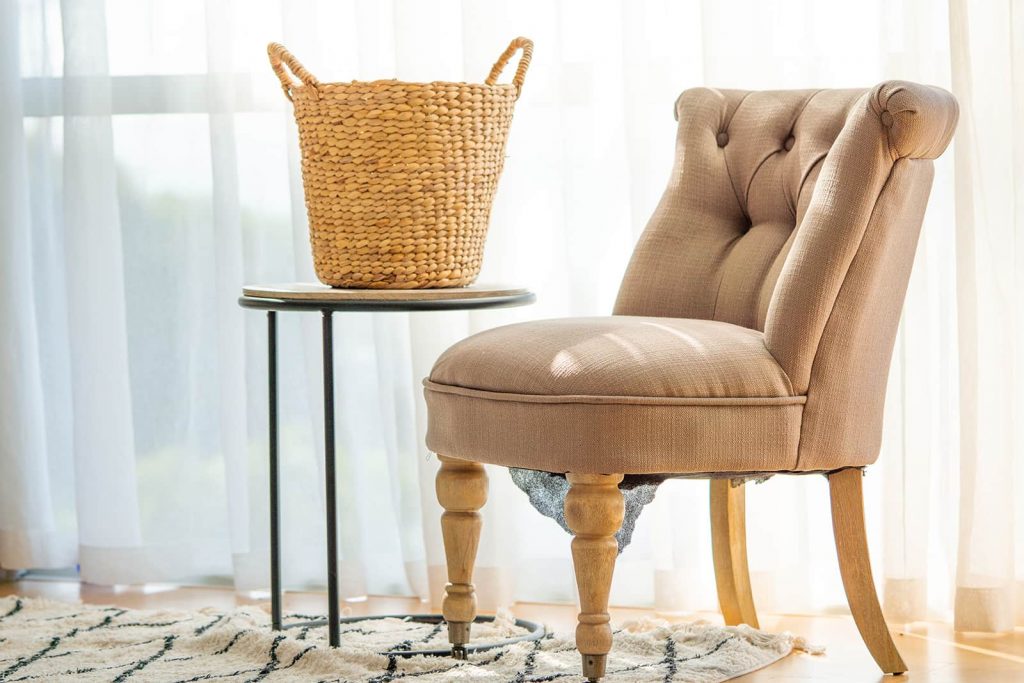 Using a basket as a coffee table …..and again more storage !!
And better still as coffee table centrepeices …you can change according to season or occasion.
An ideal solution for kids rooms – no clutter…no messy toys lying around and so easy for little hands to use.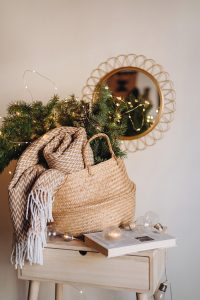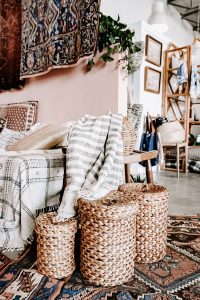 Not only does the home office cum library get better organized …it looks way better with all the odds and ends neatly hidden away.
I love it……The perfect little to have a cup of tea, put up your feet , read a book and relax.
In keeping with my love for baskets….home furniture available online in Miradorlife Bangalore with built in basket storage !
So use those baskets everywhere…organize your clutter …tidy up the house and still make it look fabulous !