Your transferable job has kept you on your toes from one city to another for a long time! And you never got a chance to call your house a home. Right? 
Professionally you might have achieved a lot in terms of position and satisfaction. Now, is it the right time for you to pause, reflect and create a space that will reflect your personality and ideals? Do you want your home to exude the vibes of settlement and contentment? Given your stature, it has to be elegant, sophisticated, and smart in outlook as well! We guessed so!
To design your space around all these factors, you just need a single and very effective design trick. Our interior experts define it as, "investing in a few timeless pieces that strike the perfect balance between furniture and art and designing a home that is a relaxation-rejuvenation haven."
Since you've traveled almost all over the country, you might be having a lot of things that are close to your heart. 
For starters, let's plan, organize, and design your home with stunning wooden cabinets. Right from the rustic vintage to classic mid-century to a more contemporary abstract, these awesome sideboards will make your home look smart and great.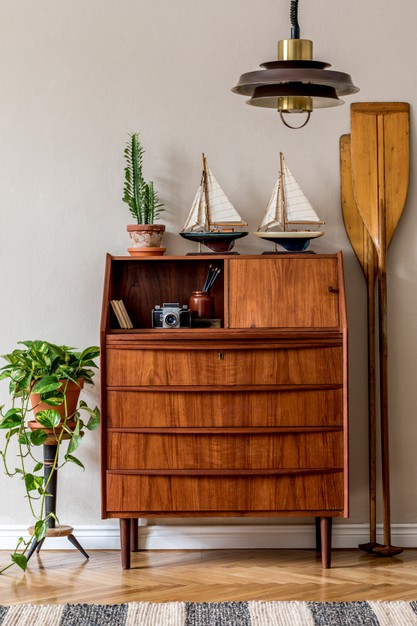 Classic furniture never goes out of style. They evolve with modernity. Handcrafted to perfection in a honey walnut or teak wood finish, these storage cabinets elevate the looks of your living room with elan. These vintage-style sideboards offer generous storage with multiple drawers and shelves for versatile uses.
Mid-century sideboards love to stay grounded in their short legs. If you're an avid host, these storage dining/living room units create a charming low-serving platform by offering cocktails and appetizers on their top.
Have you been living in the lush green areas of the country throughout your professional journey? 
Then you probably want your home to exude the calm living-in-the-wood vibes. The French or Scandinavian sideboards can help you create a siloed study corner anywhere in your room.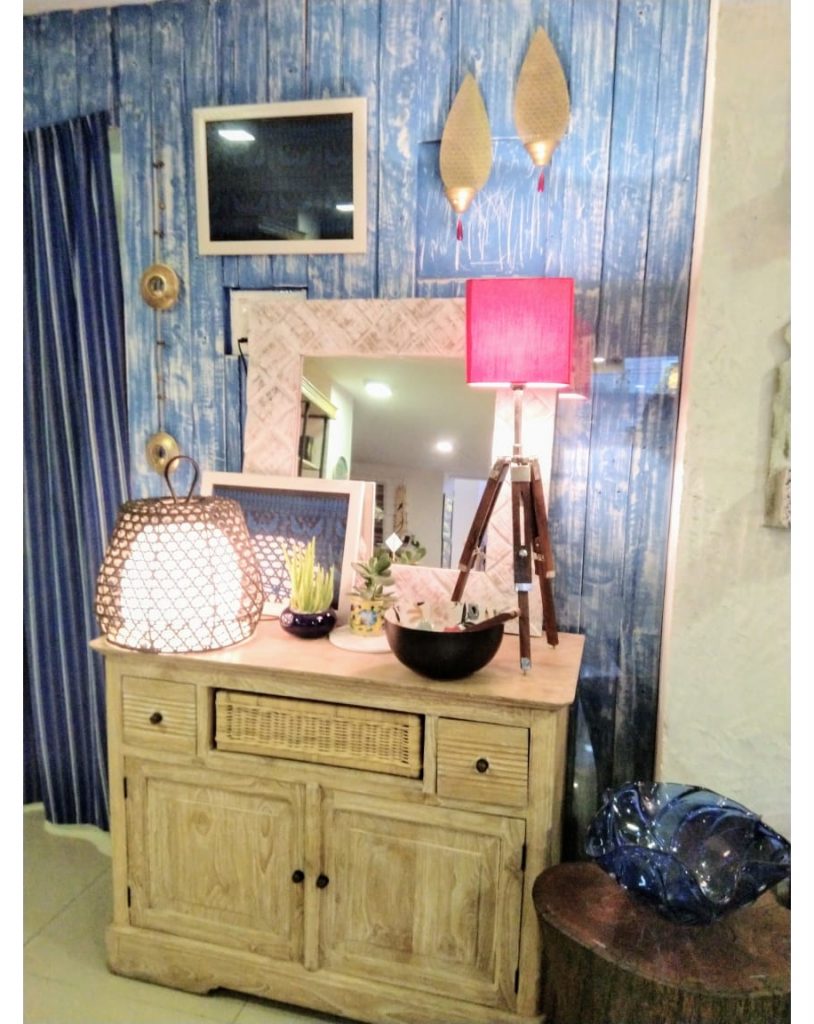 In their simple yet classy designs, these wooden cabinets bring home the ambiance you want. Aren't they magical, offering the two-in-one role of organizing your room and decorating it simultaneously?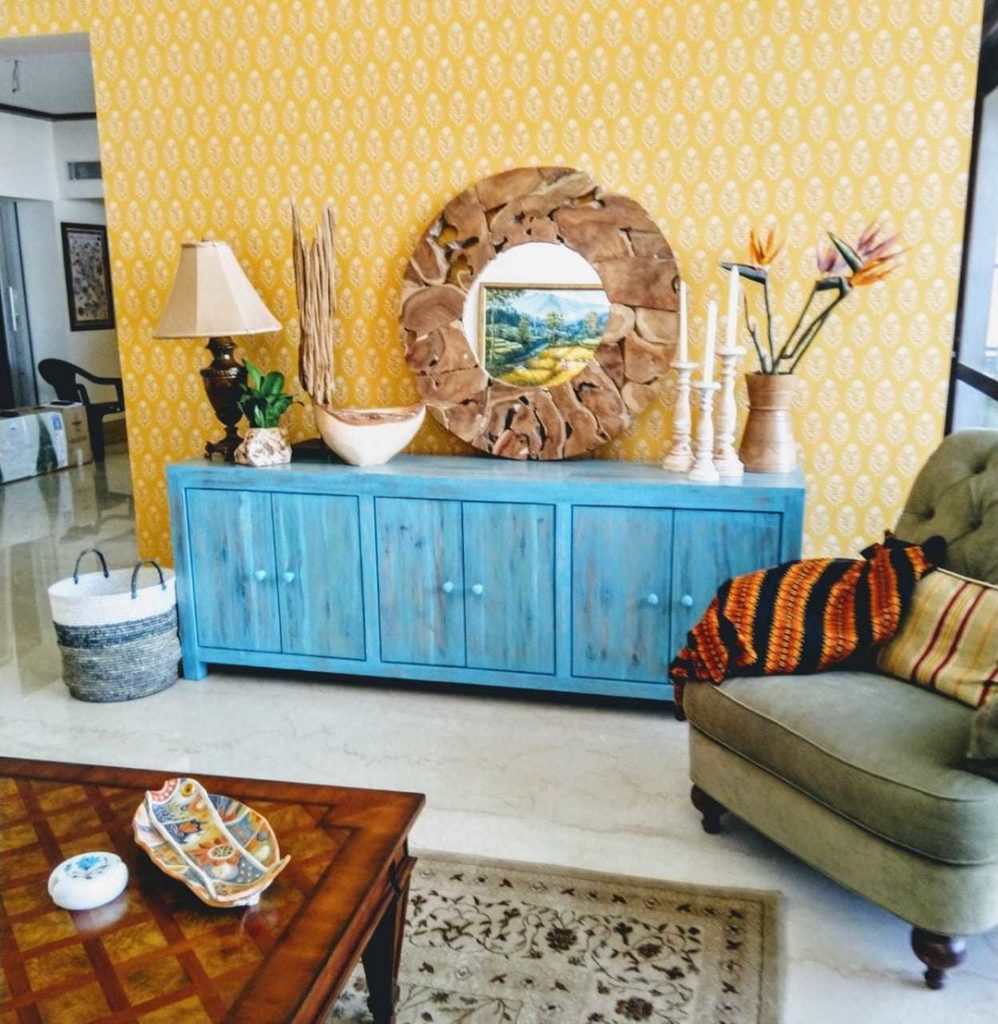 Sideboards with the natural color palette
Are you someone who loves white walls to brighten up the aura, make your room appear larger, and allows you to bring colors from elsewhere? 
Sideboards that borrow their hues from nature impeccably contrast the light-colored room. Just like the cool Santorini blue or the suave Egyptian Red that stands out. They look beautiful, holding all your dining ware and crockery, and let your decor speak elegance subtly.
Subscribe to receive our newsletter and get regular updates
Monsieur or Mademoiselle! Here're the perfect cabinets to host and showcase the spirited beauties for the connoisseur.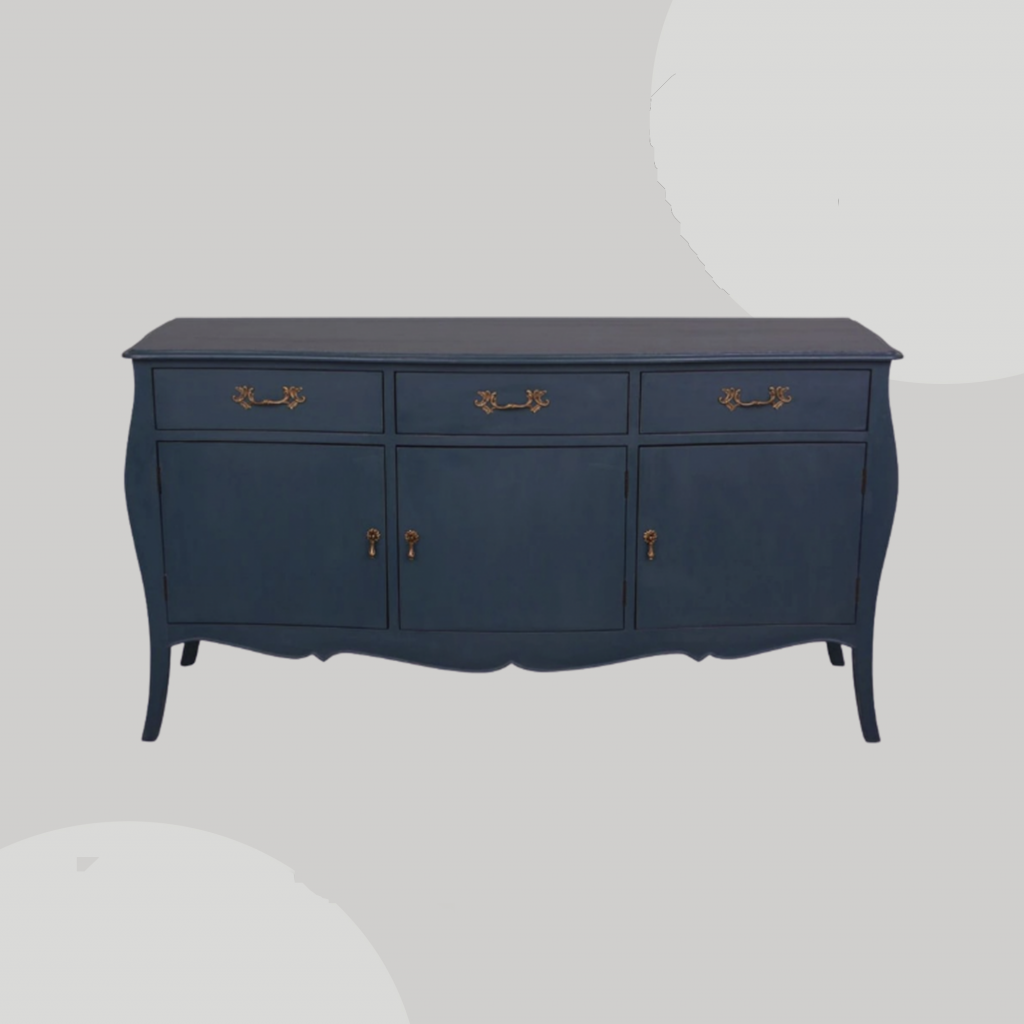 Their French vintage designs transform your dining room into a replica of the French cheteau. The stunning craftsmanship lies in the beauty of wood stealing the curvy designs and tapered legs from the palace of Versailles. Their drawers and mini-cabinets provide a separate room for holding glassware, bottles, and other paraphernalia. 
Plus, they're the sustainable versions of the iron-bar cabinets as these are made from organically harvested wood.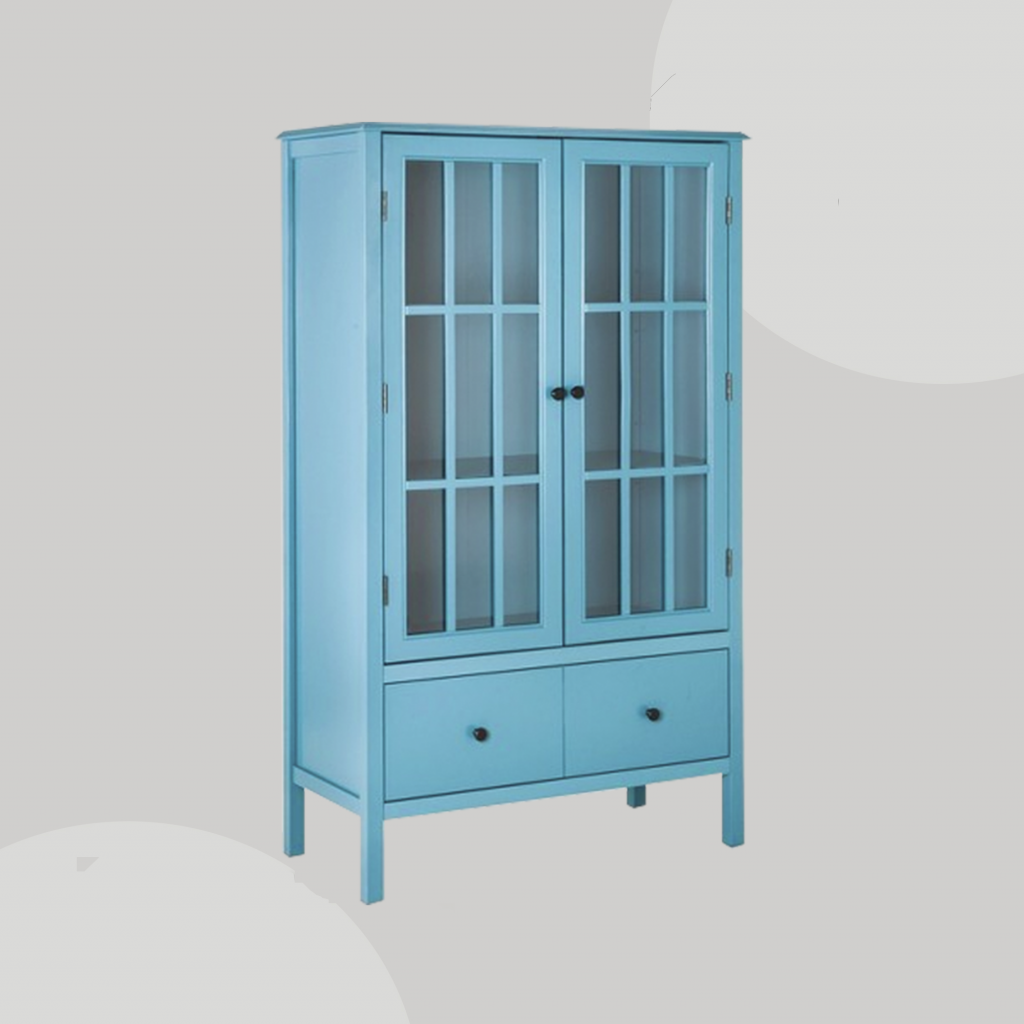 Storage organizers with mirror
Mirror sideboards in their distressed looks play the best showcasing platform both for your artifacts and tableware.
These are versatile pieces that come as low-height single units or even the sturdy and traditional ones with hutch. A bit of geometric designs portraying illusions on the mirrored doors and another bit of distressing with diamond-shaped handles make them worth every penny. 
Don't forget to bring this home when you want your interior to reflect your refined taste in decor and design. 
Want to add a modern yet subtle wooden cabinet that is sleek, tall, and less bulky? 
Go ahead! Choose a stylish and charming elongated cabinet. Typically named as crockery units, the sideboards add an air of class and sophistication in their subtle shades.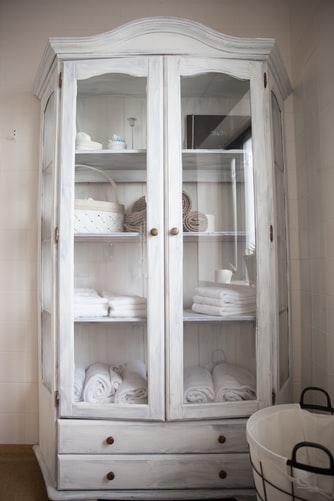 Call them the buffet for your dining room or get them customized for your library or study; these sideboards will be a smart addition to your heirloom furniture. You can get them tailor-made with doors with filigree carving or sliders or can fall in love with the soft touch of the mini gates with windows on top of them.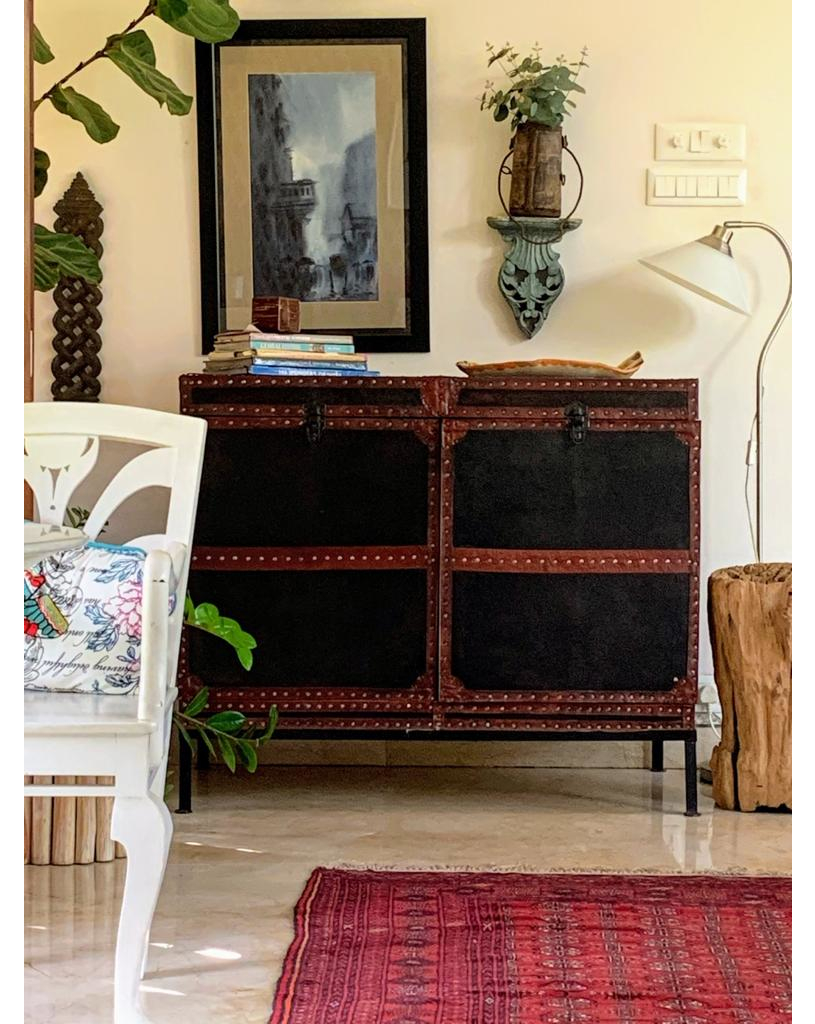 Treasured trunk sideboards
When your nomadic lifestyle has piqued the collector in you, it's natural that you want your home to reflect that persona! We bet you can't say no to this.
For your love of styling decor in antique style, the trunk cabinets of India knock together the golden era of ships and railways.
The finest detailing of metal rivets embellished on their wooden body gives your room an edgy look. To add some more suave and style, the leather straps do the job beautifully. 
The trunk cabinets serve multiple functions effortlessly. When opened from their top instead of the front, they mesmerize you completely. Use them as the bar cabinets or the seductive closet to hide the clutter. They will juxtapose with your interior's modern or traditional designs perfectly.
Decorating your home is a breeze with Miradorlife
Feeling overwhelmed after reading tons of blogs, guides, and advice on designing a personalized home for you? 
Relax! We're there to lend a helping hand and expert guidance to make the job easy for you. 
For choosing the sideboards online, you can always get customized pieces that are well-crafted for you from Miradorlife. Our furniture stands true to being sustainable, durable, and one that is as unique as your personality. 
Our designs are exclusive and eclectic, borrowing their inspirations from different countries and cultures. You will never find two similar pieces in our studio as we focus on beautifying homes uniquely. This way, you can always keep decorating your home with ageless elegance. 
You can always book a FREE consultation with our design experts.
For more details, visit www.miradorlife.com  today.
Subscribe to our newsletter ELEVATE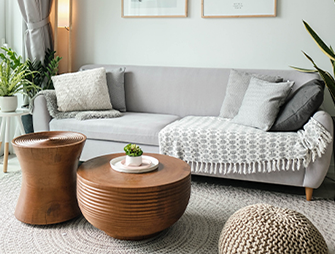 Hope you enjoyed
reading our blog
Subscribe to receive our newsletter
and get regular updates