Clutter, clutter everywhere! Don't you feel overwhelmed? 
Already the storage was overflowing and giving you a headache whenever you need to find something out of that mess! And thanks to the ongoing lockdown, impulsive buying is adding more to the pile. But, how are you managing it? 
Wouldn't it be nice if all the items get extra room to stay inside the four walls of a storage organizer? When organized categorically, your home will look a lot less messy with more air to breathe and more time to relax. Think about it!
That's the prominent advantage of having a SIDEBOARD in your home…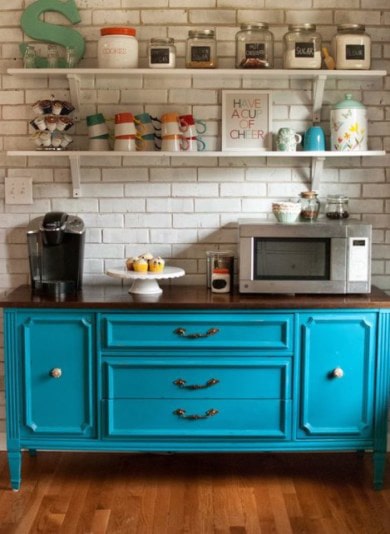 What's so special about a sideboard cabinet?
A Sideboard or a Buffet is a thoughtfully designed storage organizer that comes with a customized storage solution with a serving/display area on top. Typically a buffet cabinet is placed in the dining room to hold all your dinnerware, table linens, serving accessories, etc., together. That way, it assists you in entertaining your guests by having everything within easy accessibility. The serving area makes ample room to display delicious appetizers, meals, desserts, drinks, and whatnot.
The sideboard takes care of hiding the mess of other areas of the home inside it while giving you a beautiful display area to add decor items. Also, these wooden cabinets have very short legs or none at all as compared to the buffet to not overboard your interior. Buffets generally have high legs to remain sturdy with all the Chinaware and crockery inside.
Modern sideboards are the most practical furniture
You get irked when you see your space getting overstuffed. The clumsiness bothers you so much that it doesn't let you focus on other tasks. That's because you're unable to locate even an extra inch of space to stash stuff. Right?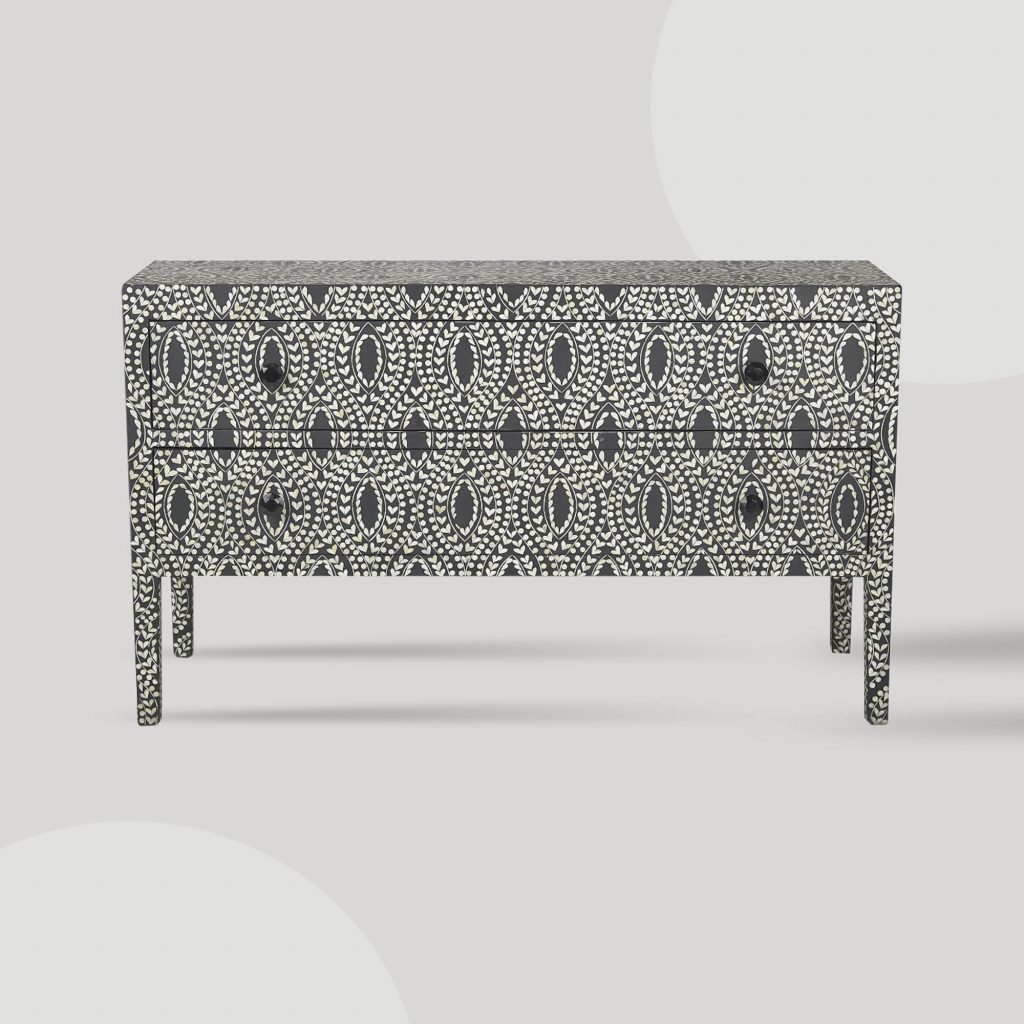 The contemporary sideboards add additional storage and pleasing aesthetics to any small or large space in their innovative designs. That's why; professional interior designers call them the most practical piece of furniture.
Sideboards offer an easy solution to your problems!
It can be said without a doubt that having a beautiful wooden cabinet in your home does have many advantages. The list is endless, but we're highlighting 6 immediate benefits that you start experiencing as soon as you bring home this elegant and multi-utility furniture.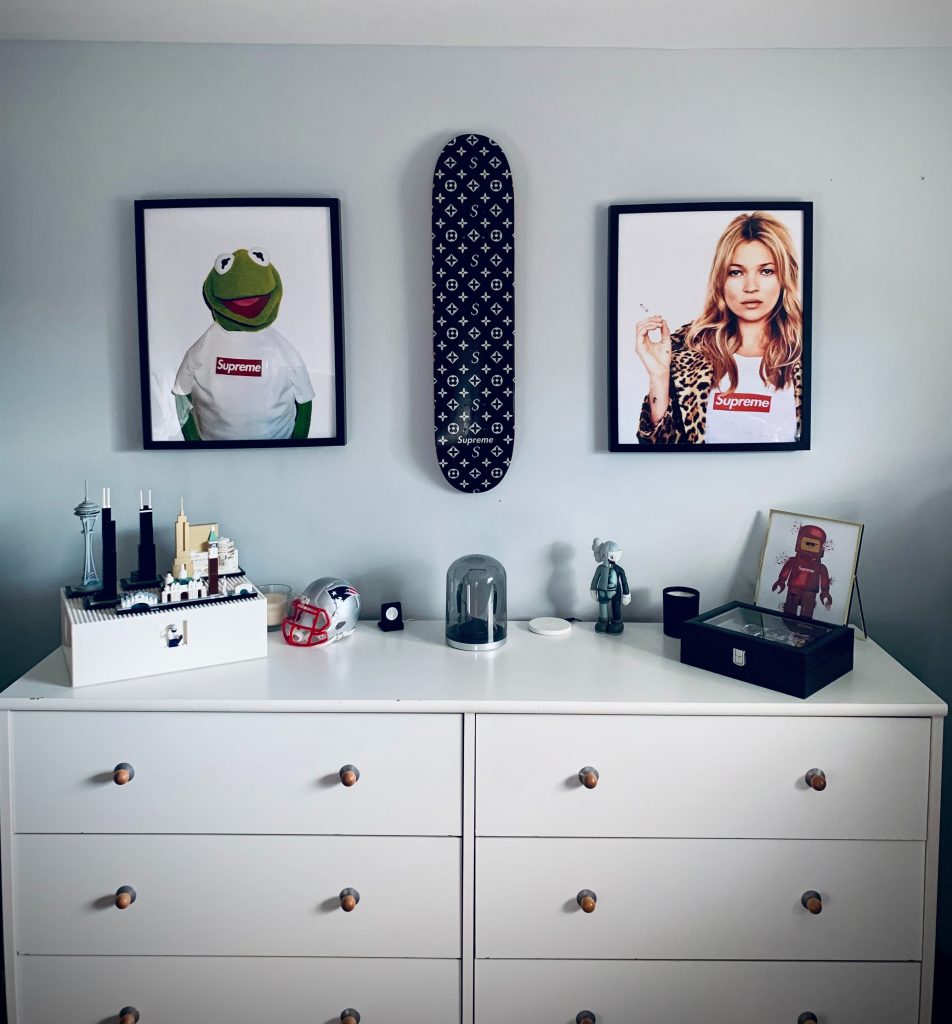 Do you constantly struggle to find extra storage space in your kitchen, dining, living room, or even near the foyer? Then you immediately need a personalized sideboard that will de-stress you from the home organization with as many shelves and drawers as you want. From a tall crockery cabinet in cool white colour to a sleek and gorgeous hallway wooden cabinet, you can find multiple design options online.
Do you want to know an effective trick to tireless home management? That is, keeping a storage organizer near the clumsiest and demanding area of your home. So that, next time, you don't have to scramble for things from one room to another. And, who better than the mesmerizing solid wood cabinets assist you in sorting out different items and arranging them categorically!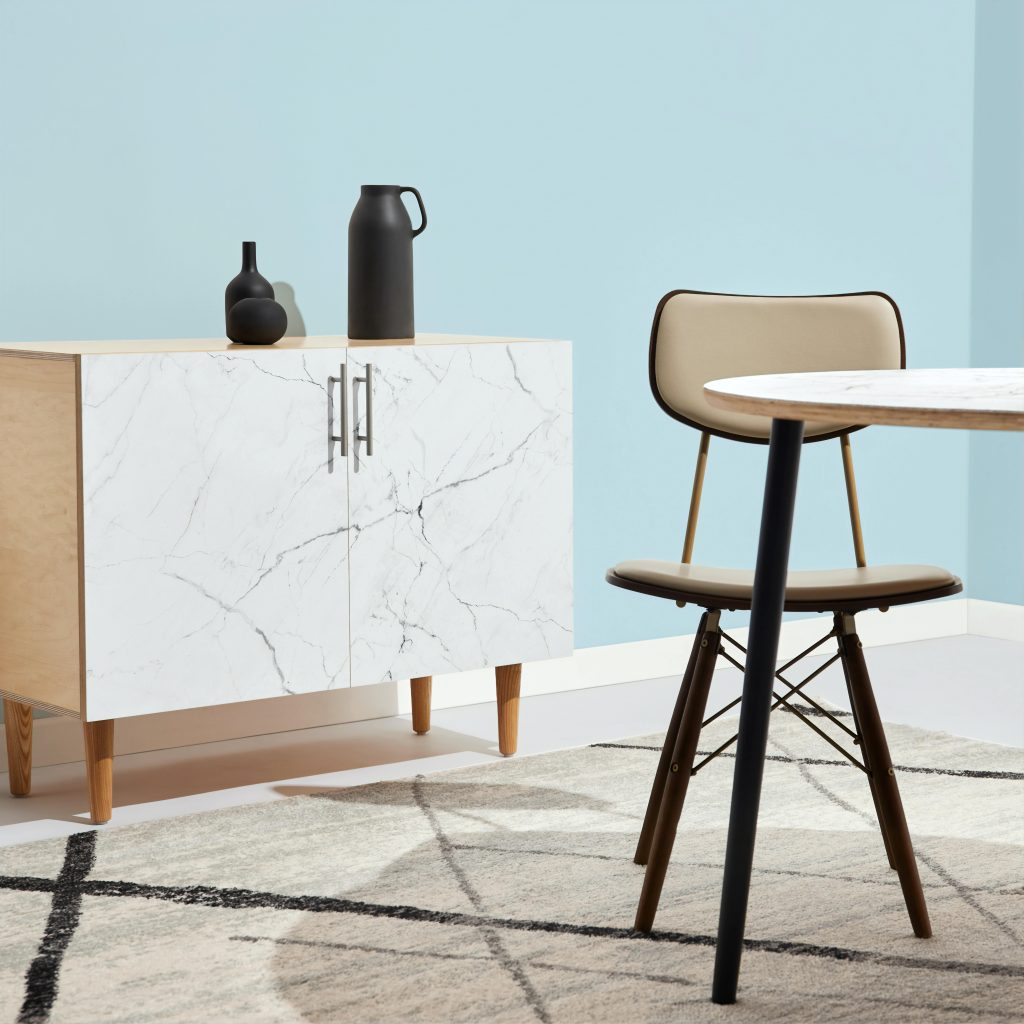 Their sliding wooden doors, butter-like smooth operating drawers, beautiful glass cabinets, and irresistible-to-touch knobs make sorting easier for you.
Subscribe to receive our newsletter and get regular updates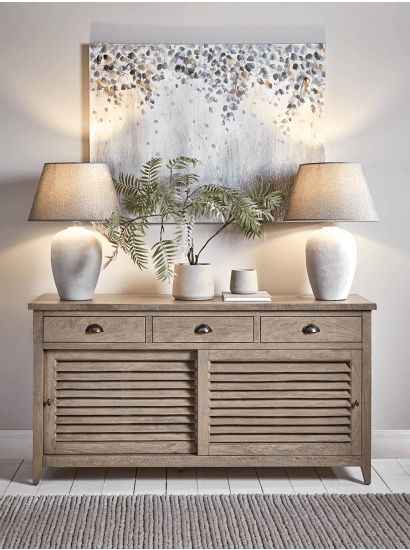 Wooden cabinets well-crafted to match the theme of your interior and storage requirements add a touch of fanciness and style to your room. Nature is their canvas from where the solid wood cabinets take the texture, pattern, and soothing colors to add to your decor. The tabletop display area is an added delight to showcase your favorite artifacts.
Handcrafted with love and attention to detailing, the sideboards made from wood procured organically are timeless creations.  Their natural finishing and detailing to fit beautifully into your space offer flexibility of functions and make them must-have furniture for every home.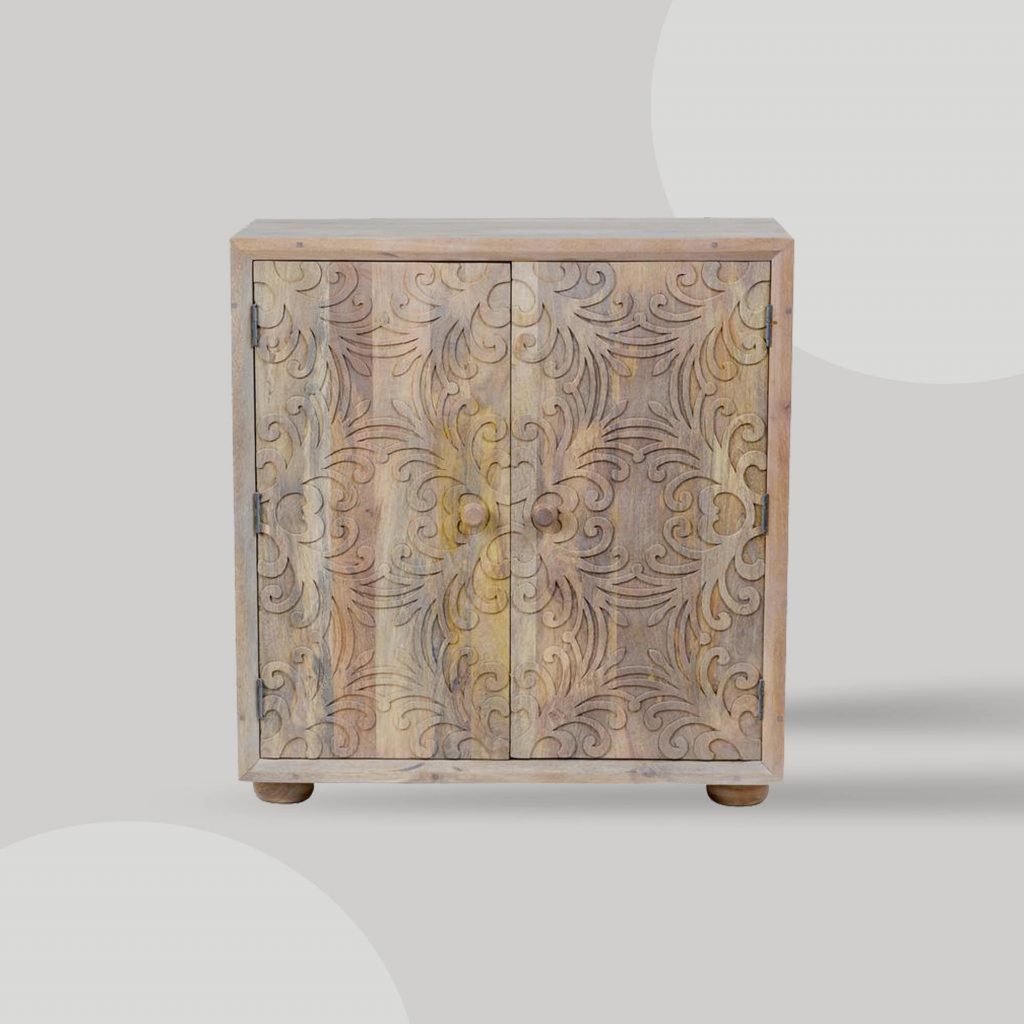 You can keep shifting the sideboard in between your living room, foyer, kids' room, office cabinet, a library or wherever you want to use them. The buffets also offer the flexibility of roles from holding tableware to serving dishes, hosting a cocktail party on their display area, or assisting you as multipurpose kitchen cabinets.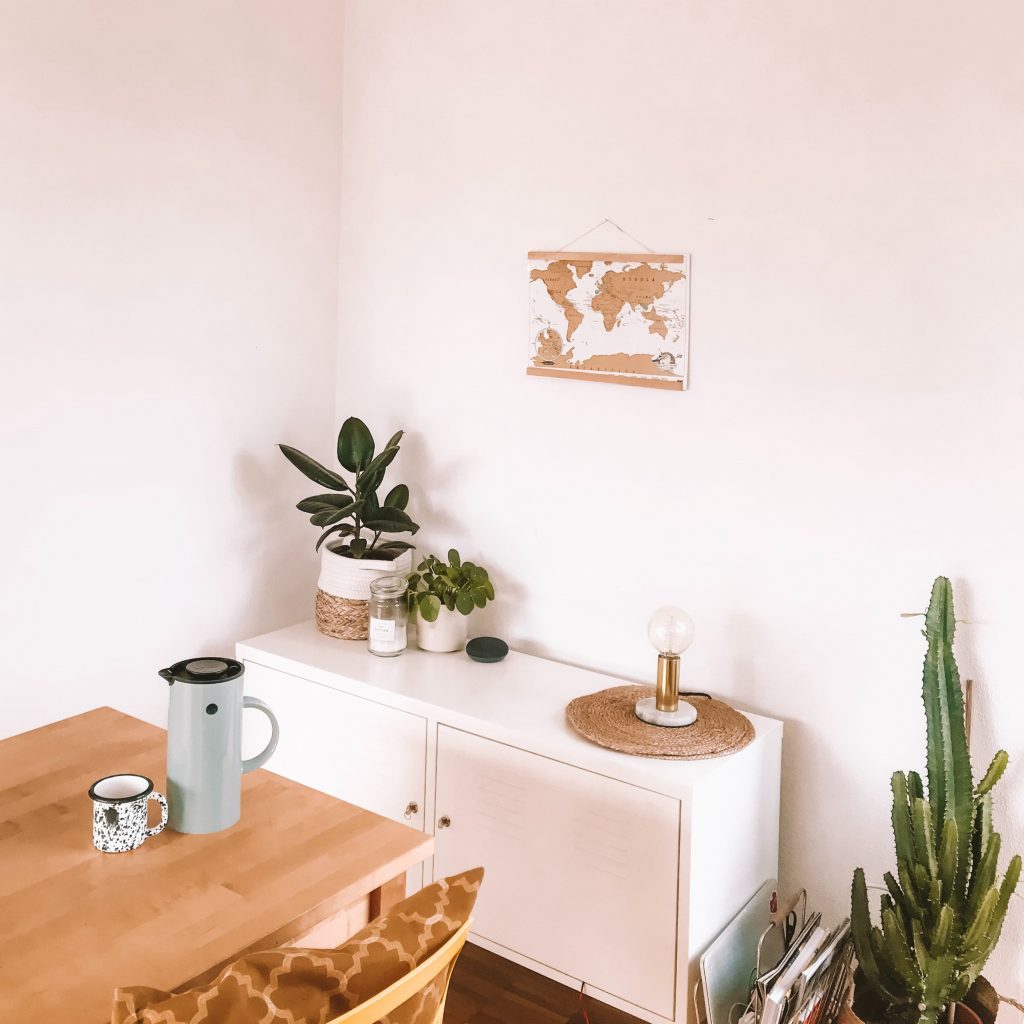 Less stress and more relaxation
When you add a storage organizer to your room, it brings back peace of mind and much-awaited calm by letting your stuff; settle in. Having sideboards for the most built-up piles of things; help you arrange them in different shelves, drawers, and compartments categorically. The outcome is clean and tidy surroundings with more time to relax and enjoy.
Benefits of choosing sideboards online from Miraorlife
When you're working so hard to make your home look impressive and well-managed, you can't compromise on quality. That's why we at Miradorlife take special care and attention to craft unique wooden cabinets to fulfill your storage and beautify your decor. 
For us, sustainability is the real beauty of decor. Hence, all our products are eco-friendly and help to bring the outdoors into your home in their nature-inspired designs. 
We try to focus on the fact that your sideboard must weave an individualistic story inside your space to make your home stand out. As per your space and budget, our aim is to max out the storage and accentuate the decor with the cabinets you choose. 
Choose from a wide range of the vintage-styles or let us reinvent them for you with modernism. Go sleek and slim with cozy cabinets or add additional space with customized hutches on top of your sideboards. The options are aplenty. Visit our store to check them out. 
If you're confused, our experts can help you choose the right one for your home. You can book a no-obligation and absolutely free design consultation with us right away. 
Subscribe to our newsletter ELEVATE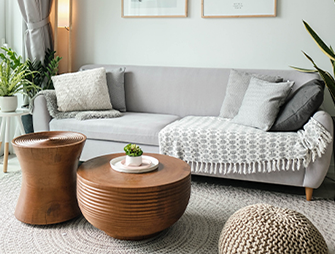 Hope you've enjoyed reading our blog!
Subscribe to receive our newsletter and get regular updates