An eye-catching wooden storage cabinet inside your interior helps to de-stress yourself by bringing capacious storage and beautifying decor. Read on to know how? 
The ongoing pandemic has hit us hard both physically and mentally. The repetitious lockdowns, WFH, online learning, and a long period of isolation are making stress a part of our routine. 
Among the many reasons for feeling worried and tensed, clutter contributes a lot to creating everyday hassles. With everyone at home, you need more space for grocery, everyday essentials, and leisure items. Without extra storage, the interiors look messy. 
A study published in "Personality and Social Psychology Bulletin" found that women who have to face untidy living spaces feel fatigued and depressed easily. Researchers also found out that women dealing with messy interiors had high levels of cortisol (stress-releasing hormones). 
And intricately handcrafted solid wood sideboards bring efficient solutions to cleaning and organizing with positive effects on your mental health!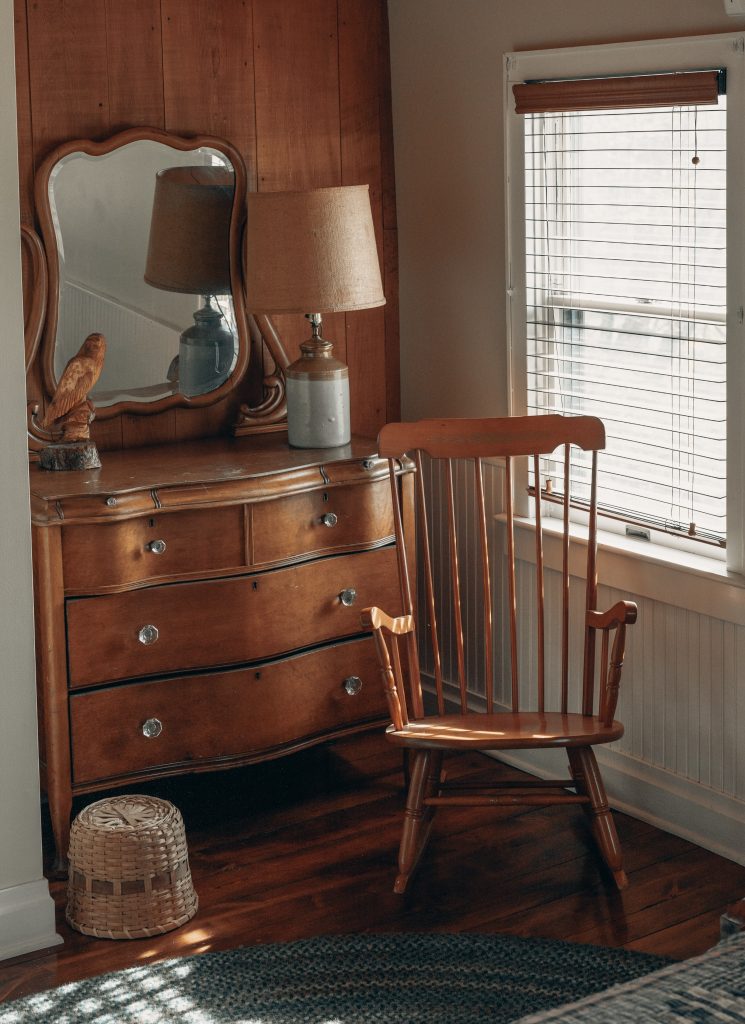 Sideboards from the past to the present
A sideboard, also called a buffet, is a piece of furniture traditionally used in the dining room to serve food, display serving dishes, and storage. It usually consists of a set of cabinets, or cupboards and drawers with a flat tabletop for easy entertaining.
Along with functionality, it also assists in the form of beautifying your interiors.
During the 1770s, sideboards first appeared in Britain. The Scots architect and furniture designer; Robert Adam popularised them. From England, Poland, Scotland, France, and Belgium; the vintage-style wooden cabinets became equally popular in America.
Different storage cabinets for different sections of your home
Redefine the meaning of dining and entertaining with buffet cabinets besides your dining table. Their sturdy and substantial form makes voluminous space to hold your Silverware, Chinaware, and all table essentials. A traditional look combined with modern functions like a dovetail interlocking mechanism for smoothly operating doors and drawers is the right choice.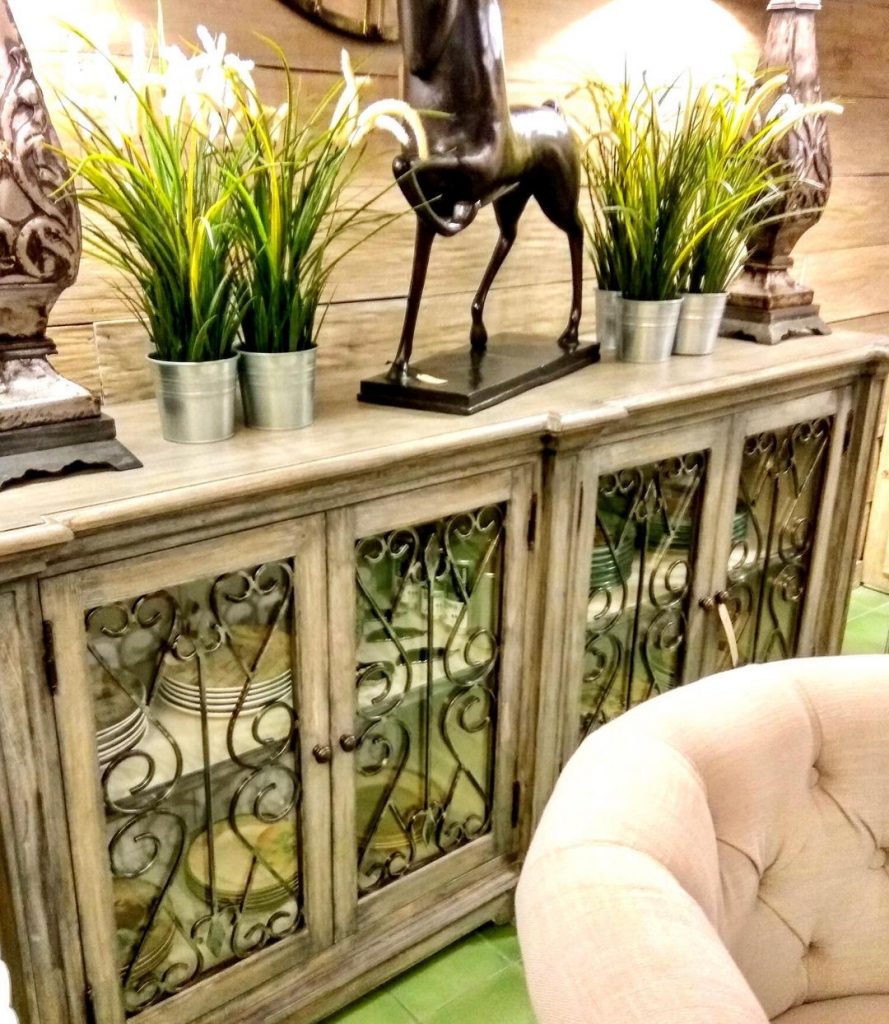 A little sneak peek with glass door cabinets, and a chest of drawers will bring storage and style together.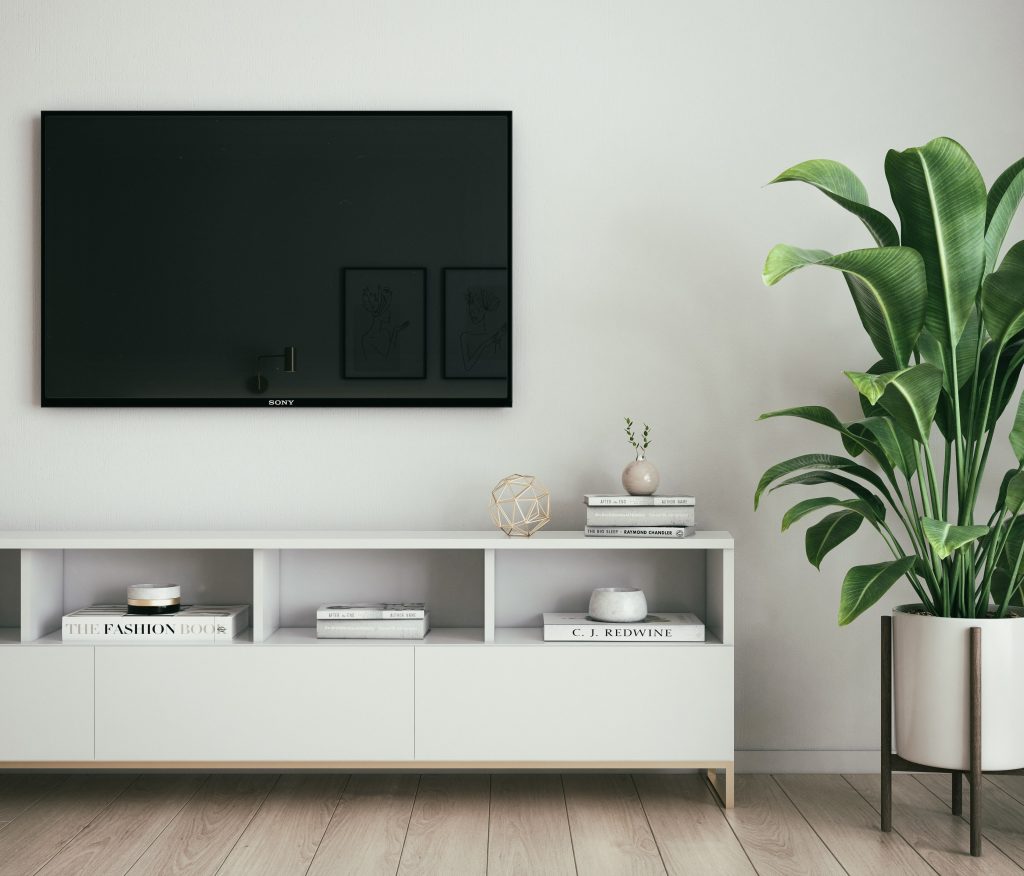 Cabinet furniture donning the form and functionality of display and hiding adds to a captivating living room. The low-lying closed compartments organize the clutter, while the top display area is used to show off your decor artifacts.
The contemporary sideboard designs help create tidier and relaxing environments. Sideboards as TV display units are the most popular ones. The hallway cabinets keep handy all the outdoor essentials and add a visual touch with a vase full of fresh flowers. 
Storage organizers carefully handcrafted in solid wood varieties like teak, mahogany, oak, etc., function as 3-in-1 furniture. These are the tall cabinets with hutches mounted on top of a sideboard or a buffet to bring extra storage for small spaces. They work beautifully as the partition walls with open compartments or mirrored shelves to showcase decor in the top half. The bottom compartments and drawers are used to organize and hide stuff lying around.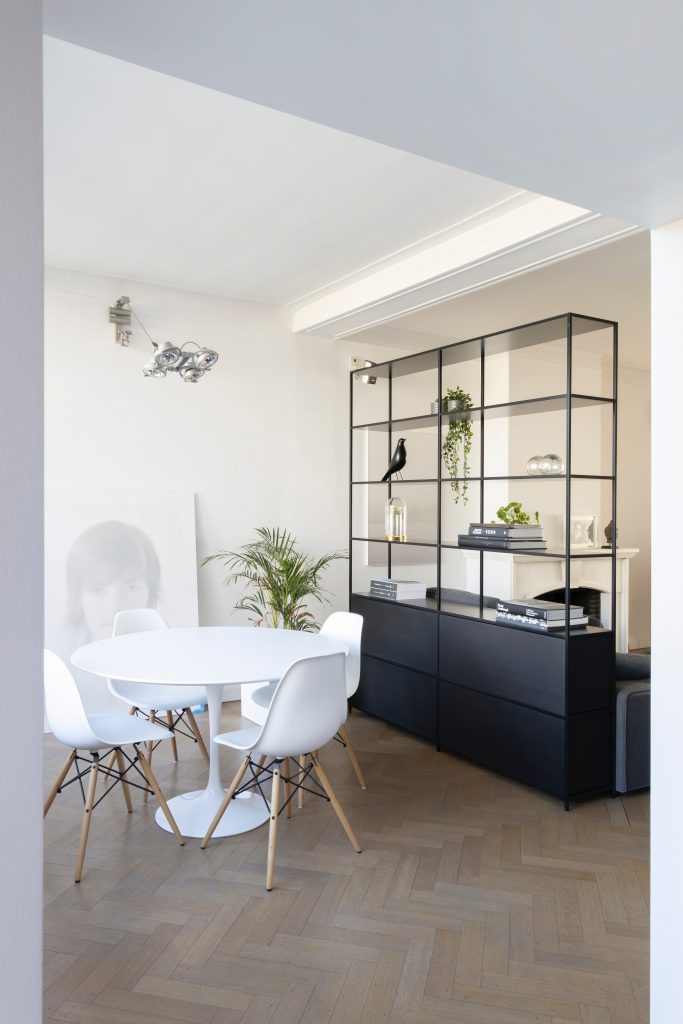 Subscribe to receive our newsletter and get regular updates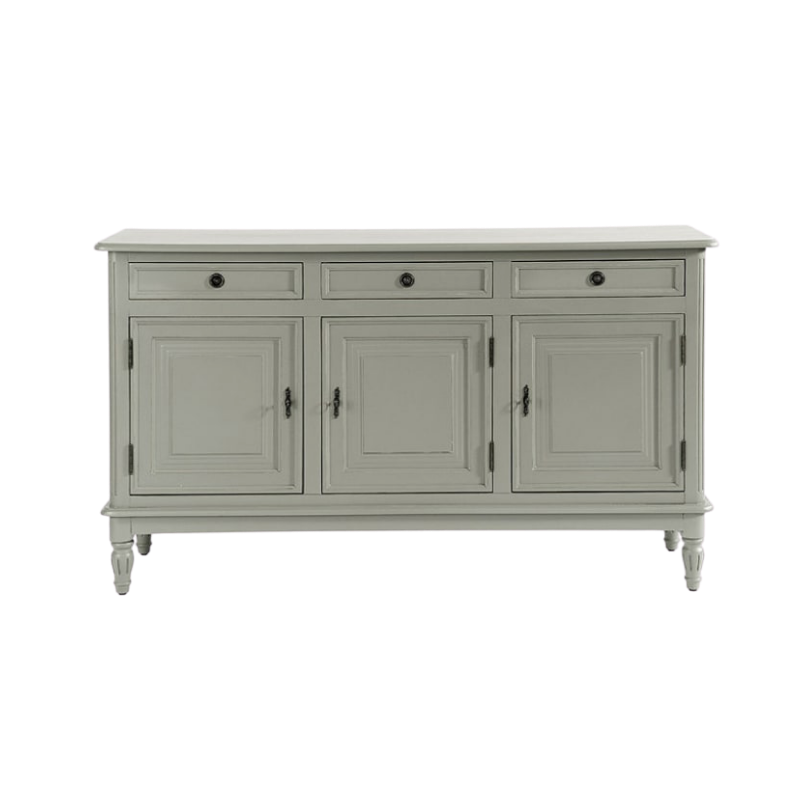 With the ongoing pandemic, it seems WFH will be a part of our working style now. The modern sideboards in well-crafted sleek designs help you add a lot of extra storage near your workstation. With all office essentials ready available by your side, you can keep your desk free from clutter. 
You can also use the tabletop surface as a desk or display fresh plants to help you boost focus and productivity.
No matter how small your room is, floating shelves are the transformative decor elements. These minimalist pieces help you arrange various items in your rooms so systematically that you'll never feel less space and more clutter. They're mounted on the walls, so you have ample free space in your home, and your interior looks tidy.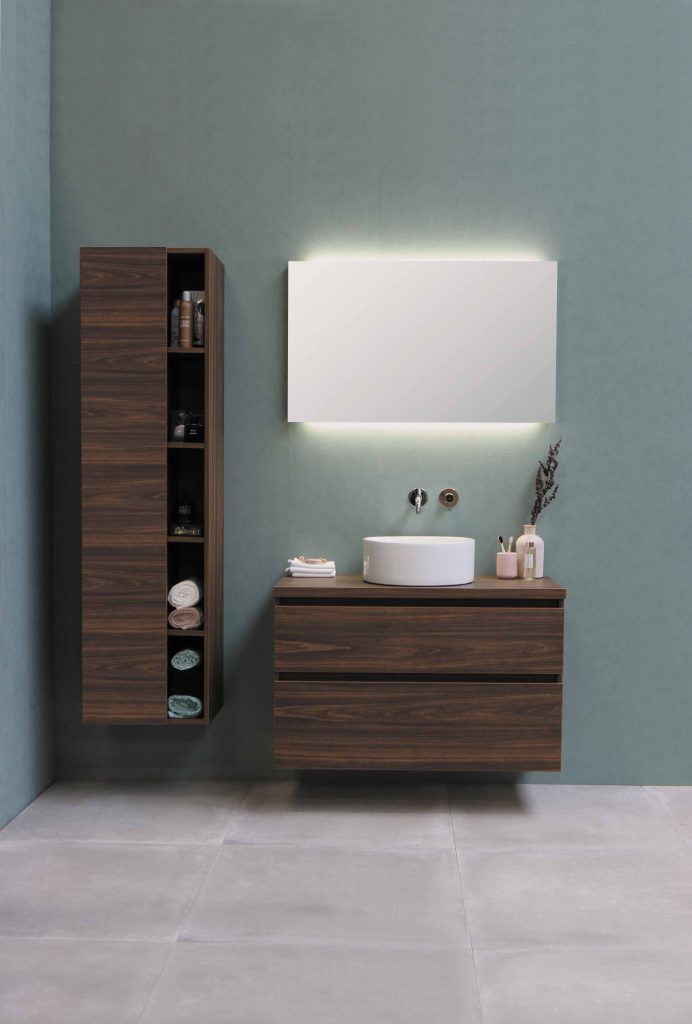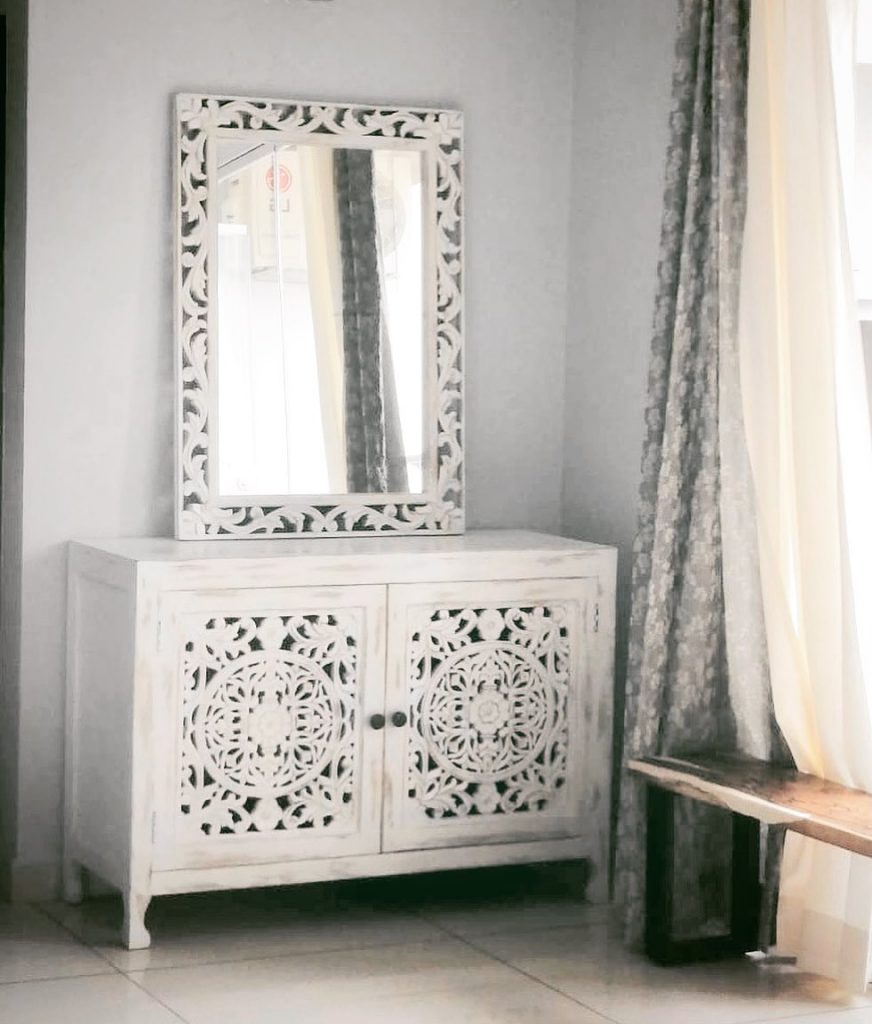 Mesmerizingly elegant, space-saving sideboards from Miradorlife
At our interior design boutique, the mid-century designs in their subtle color tones always bag the classic choice attention. Then there are the eclectic designs portraying the Sheesham, mahogany, or reclaimed wood cabinets with mirror facades. 
The sleek and airy sideboards in cool natural shades are the perfect additions for your foyer or small rooms. When it comes to a typical country-side rustic decor, the cottage-style ones are the best.
Find more time for yourself with a clean and organized home with our storage organizers. We help you in creating a personalized space with intricately handcrafted eco-friendly furniture. A free design consultation with us can help you understand the type of sideboards you need for your home. We take into account your space, requirements, and routine working style to craft agile and versatile wooden cabinets for you. 
Book an absolutely FREE 30-minute design consultation with our experts now. 
Go straight to Miradorlife to bring home your favorite wooden storage cabinet right away!
Subscribe to our newsletter ELEVATE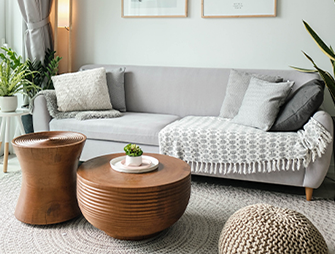 Hope you've enjoyed reading our blog!
Subscribe to receive our newsletter and get regular updates