If someone asked me my favourite colour …it would easily be blue…I just love the colour .
Some year's back I went to Greece and it was my dream come true. The crystal clear blue Agean sea, the balmy blue skies…the blue windows contrasting with the pink bouganvilleas…the blue Santorini domes along with the stark unfinished white walls. Everywhere I turned I saw bits of blue heaven! If I could I would transport everything back home. Alas! Instead, I try to incorporate those little bits of blue wherever I can.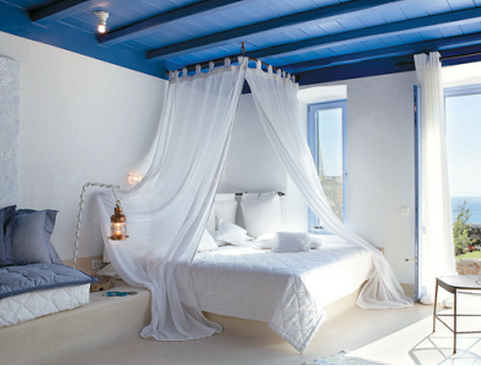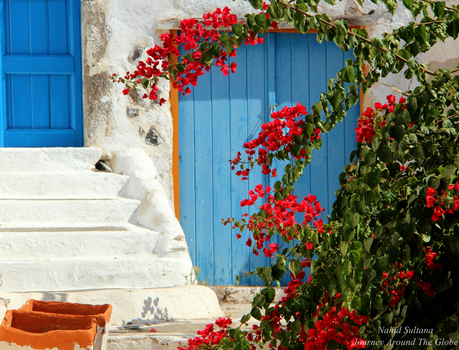 Decorating with blue and white is actually quite easy. It's so versatile it can fit with any colour combination and with every possible style – Coastal, French shabby, traditional, country, tropical. A bit like your favourite pair of blue denims..…you can pair it with anything! And like your jeans – It's can be cool and trendy or sophisticated and timeless.
The Tea cups matching the wall …lie still my beating heart !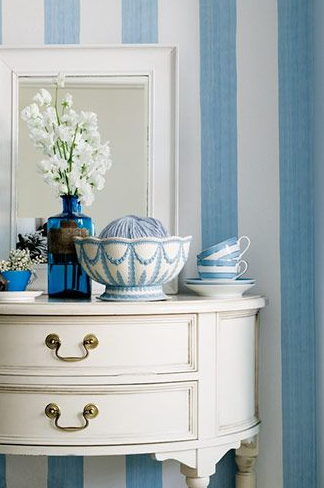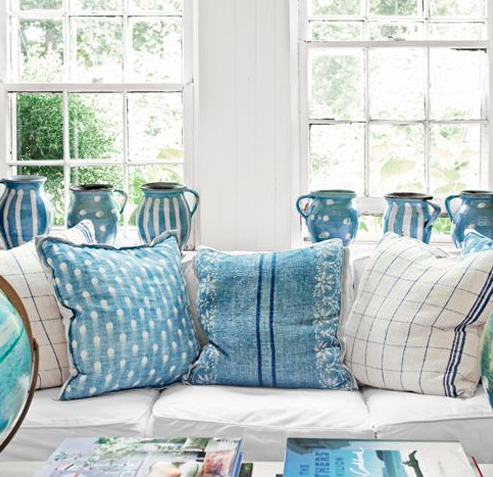 Someone please find me those lovely jugs…
I love the cool colour combination of the turquoise and the green! Perfect for a sunny morning room. Sitting here sipping a cup of tea…that's what dreams are made of!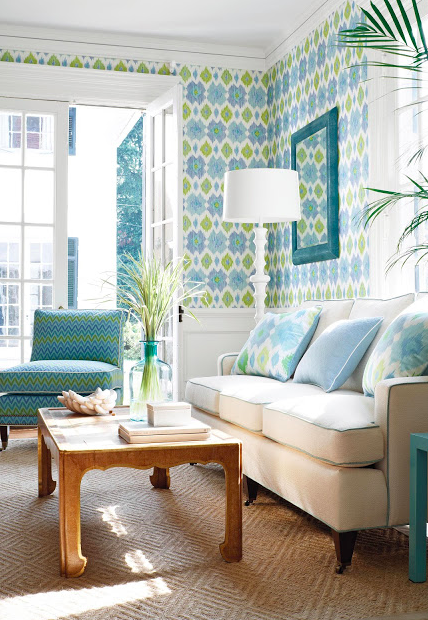 The Blue sofa….sigh !
A lot of people come to the store and stare at the plethora of blue furniture around and are at a loss on how to fit it in a predominantly dark room. But that's the great thing about blue…it looks great with every colour and any shade of wood.
This blue armoire and the chair and the stool give the perfect contrast against the wood and all the browns in the room…giving the living room just that little edge and making it less boring.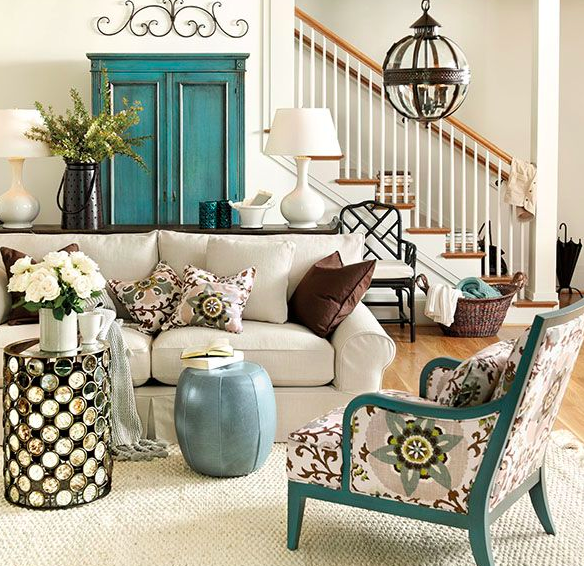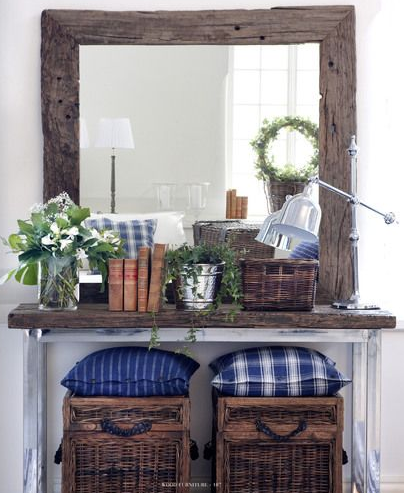 Just the two blue cushions pop out make the wood and the textures of the wicker more raw and rustic…what a great entryway!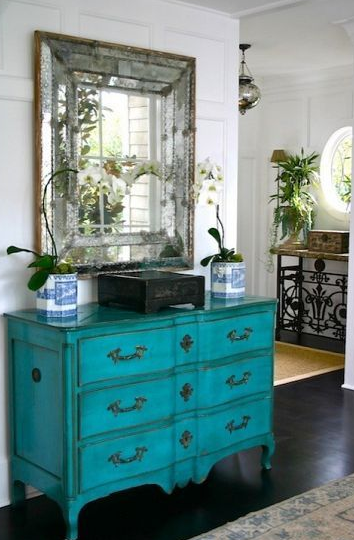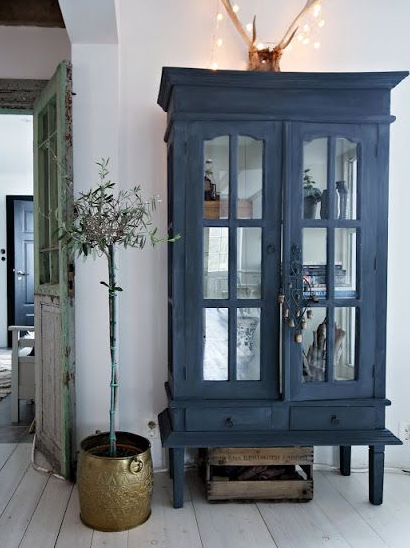 Some more superb entryways ….love the dark cobalt blue armoire.
One of my icons in design Ralph Lauren works a lot with blue …mainly indigo. His accessories , bed linens and fabrics are especially stunning….and yes I have taken many inspirations from him.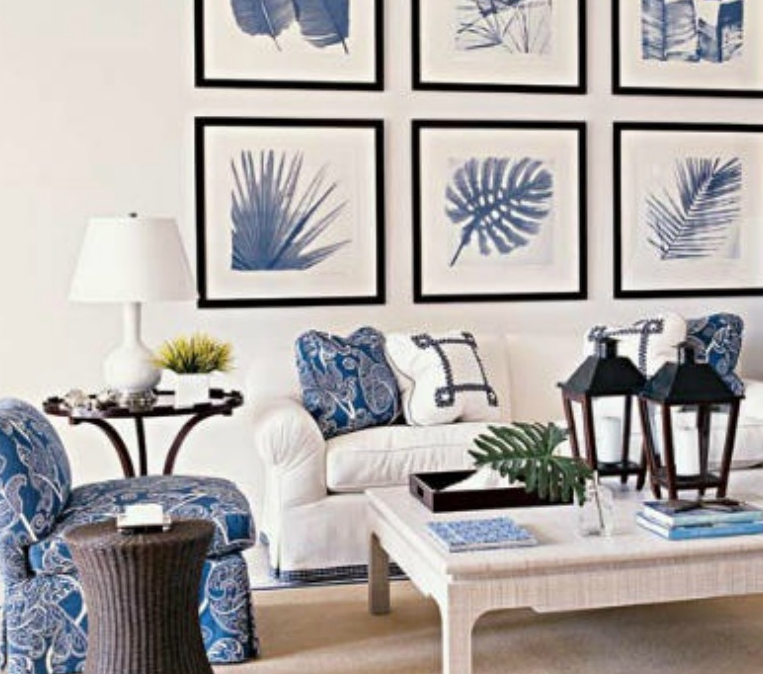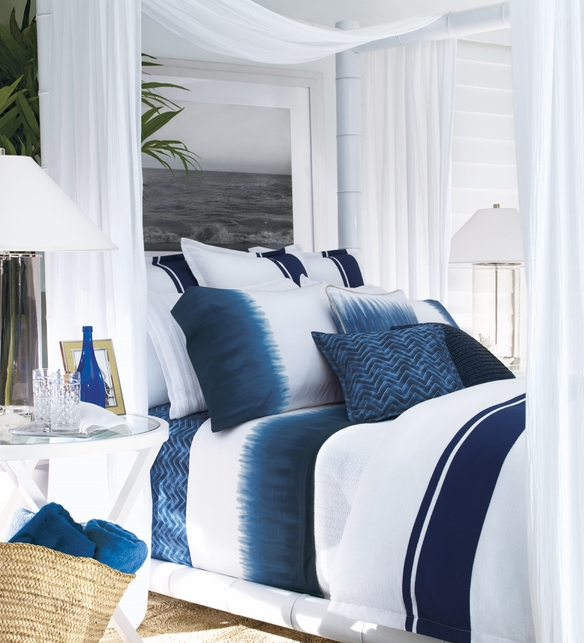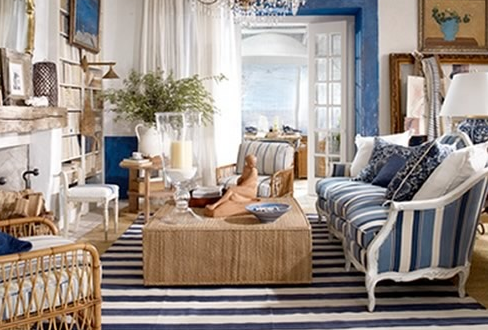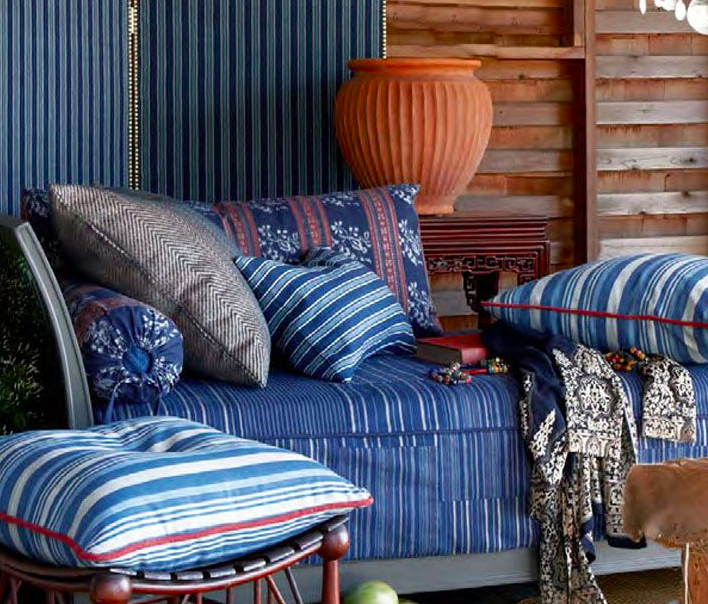 So if you' re too scared with getting in blue furniture…maybe start with a few accessories or just some cushions and until one day you sure will get all tangled up with the blues!