After welcoming the New Year, we are gearing up for the next big festival – Pongal. This season of harvest is welcomed with three days of celebration. Pongal is also known as Bhogi Pongal, Mattu Pongal, and Surya Pongal and is dedicated to the Hindu Sun God – Surya. Pookolam (rangoli made with flowers) is the most significant tradition that is followed while celebrating Pongal. Beautiful Pookolam designs are made with flowers to make the house festival ready.
If you are looking for some brilliant ideas for your Pookolam designs this year, you are at the right place!
Contents:
Traditional AthaPookolam: Significance of Pookolam designs
Pookolam design ideas
Miradorlife joins you in celebrating Pongal
Traditional AthaPookolam: Significance of Pookolam designs:
Pookolam is an intricate and colourful arrangement of flowers laid on the floor. Pookolam is comprised of two words, 'poov' meaning flower and 'kolam' means colour sketches on the ground. It is considered auspicious to prepare Pookolam, also known as Aththa-Pookolam. Originally, Pookolamdesigns consist of ten small round steps. The ten steps or rings are believed to represent ten different deities in Hinduism.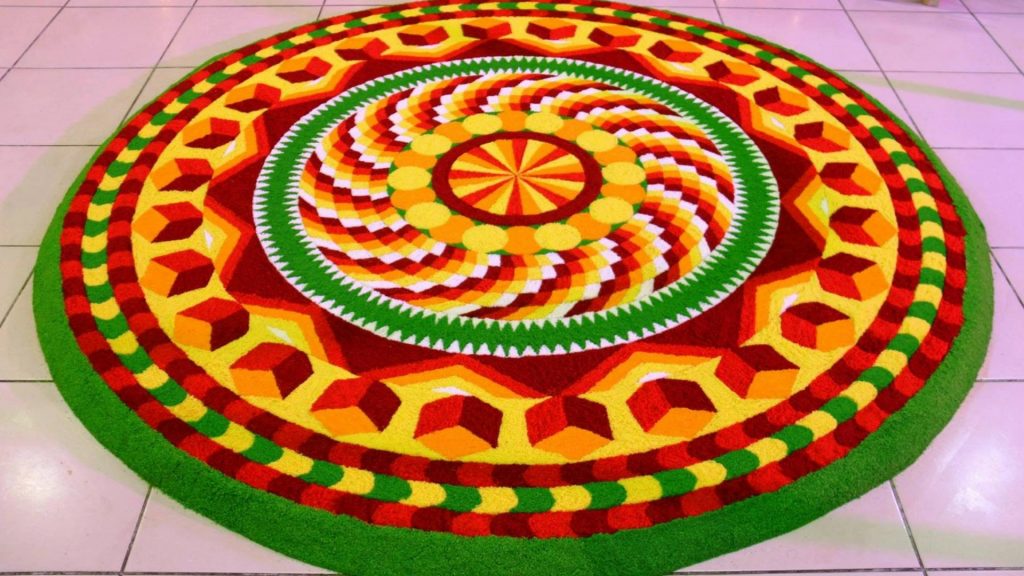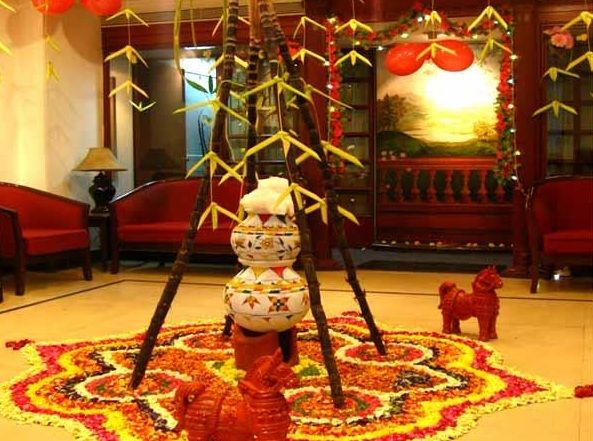 Pookolam design ideas
1.  Pot design: Make the Makar Sankranti pot the centre of the design. Arrange the flower buds and the leaves around it and make beautiful patterns. You can also use periwinkles to enhance the look. This elaborate yet simple design is just perfect to make your home look beautiful. Make this design in front of your main door or at the centre of the hall to justify the beauty.
2.  Pot Kolam Design: Pot kolam designs will always give your Pookolam the best look. The white designs drawn on your floor adds a charm to the festival. Use them in your corner space to enhance the festive vibe. You can also make this design in all the corners of your living room.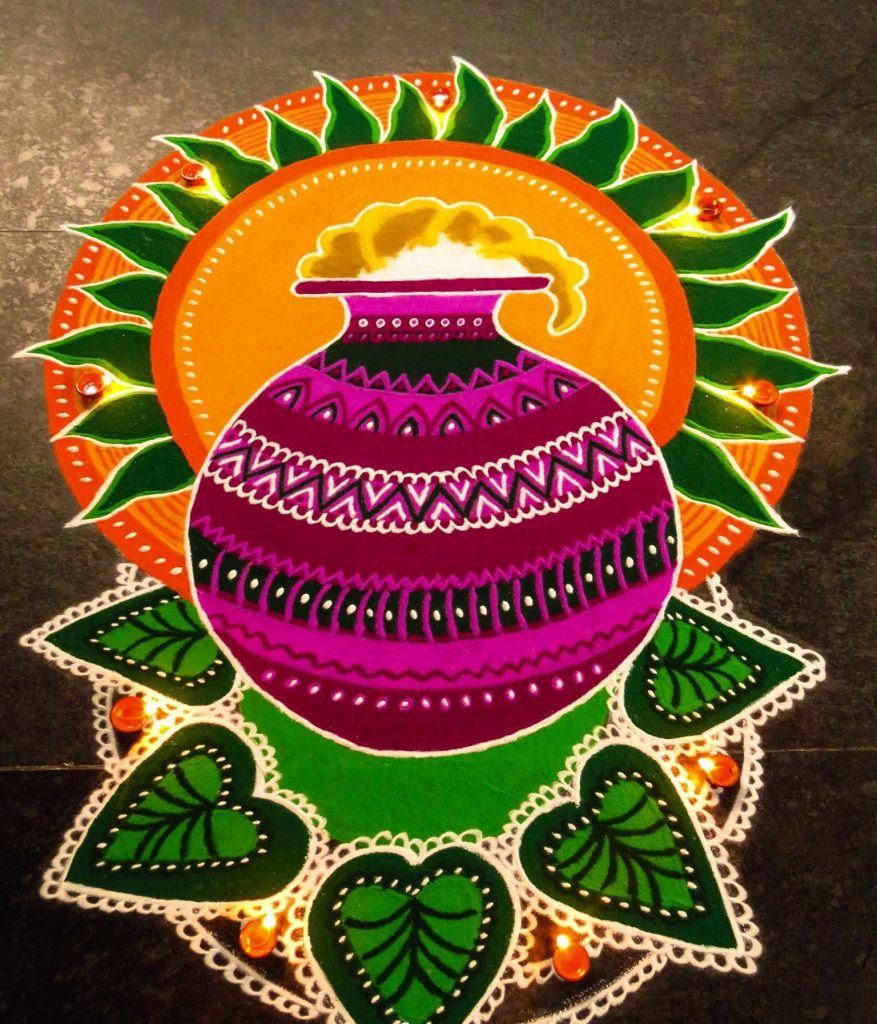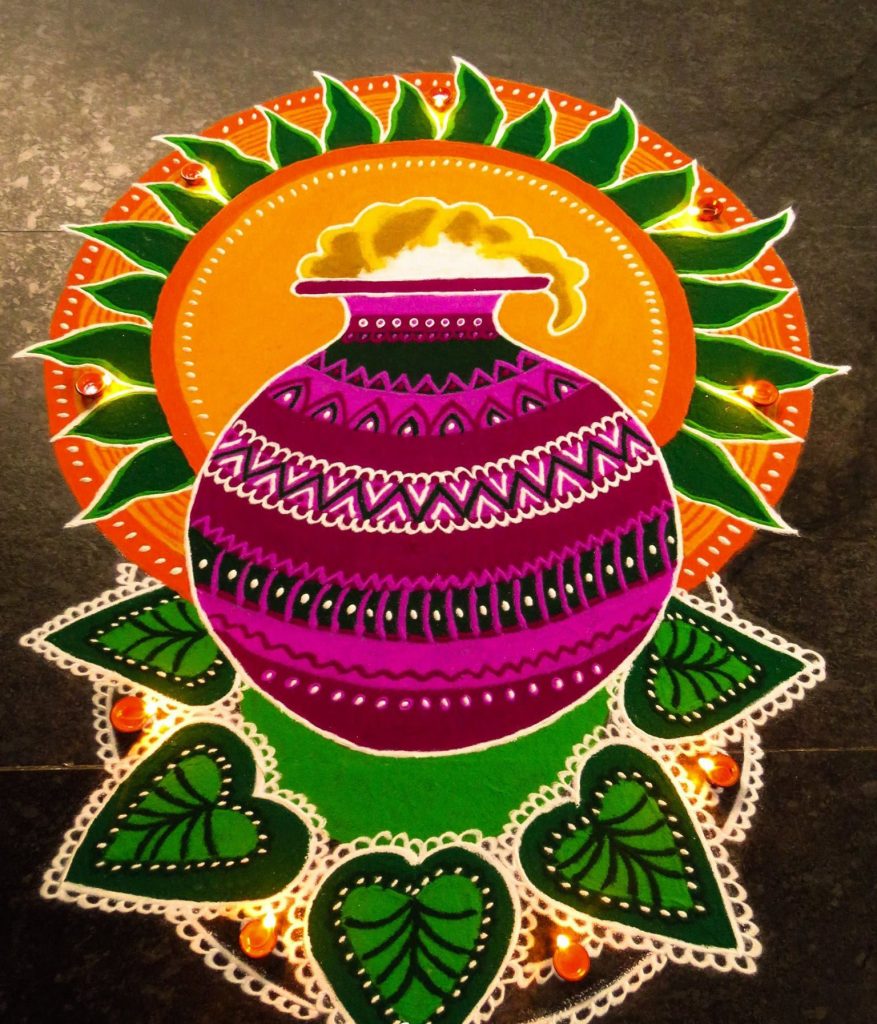 Image Source: Shanthi Sridharan, Kolam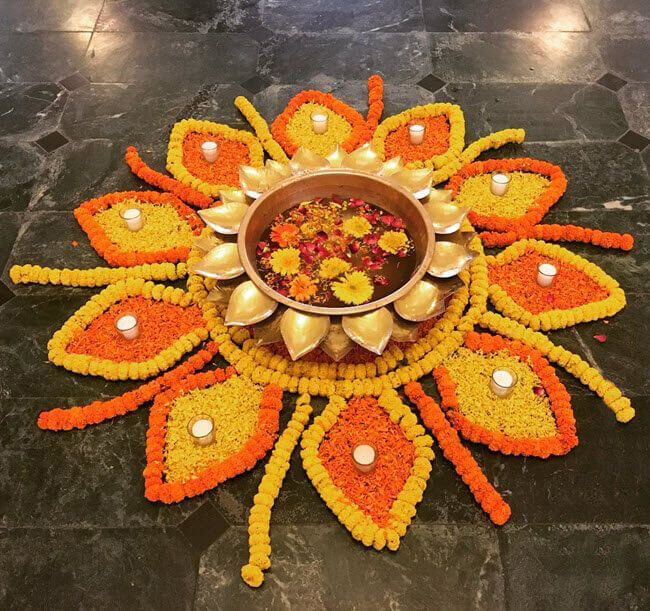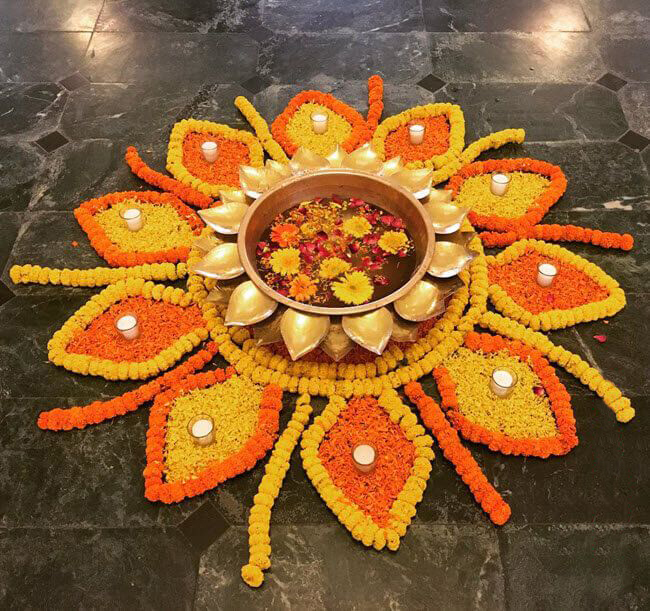 Image Source: easyrangolidesign.com
3.  Flower rangoli: The easiest and the most conventional Pookolam design is the ones with flower petals only. They are gorgeous and classy. Introduce multiple-coloured petals and make designs like a diya or a swastika at the centre. Surrounding it, you may make more subtle shapes or simple circles filled with petal. This clean and easy Pookolam design is ideal for a traditional look. This design can be made anywhere – in front of the main door, mandir or at the centre of the living room.
Miradorlife joins you in celebrating Pongal:
Miradorlife is brand of hand-curated, personalised furniture and home décor items. We believe your home should reflect your personality and be as unique as you. Apart from that we are skilled to renovate or design your beautiful abode.
The harvesting festival symbolises sustainability and abundance. And as a label that supports sustainability both in terms of nature and empowering the local craftsmen, artisans, it gives us legit reasons to celebrate the occasion. Also, being a part of the home décor and interior designing industry, it is our responsibility to celebrate the happy season of harvest together with you and assist you in making your home festival ready, and the talk of the town! So, here we are with some beautiful Pookolam design ideas. We also would like to help you redo your home for the festival with our exclusive collection. Explore the beauties at www.miradorlife.com.