The good old days
When I was young my parents would take my sister and me to the book stores in Calcutta quite often. As kids we would browse through books…sit on those stools…flip through pages and eventually buy what we liked. Every time I walk into a bookstore I am hit with the nostalgia…the simple smell of the paper books just brings back all those memories. Today my son orders books through Amazon, the book stores are few and far between …closed thanks to the plethora of online choices.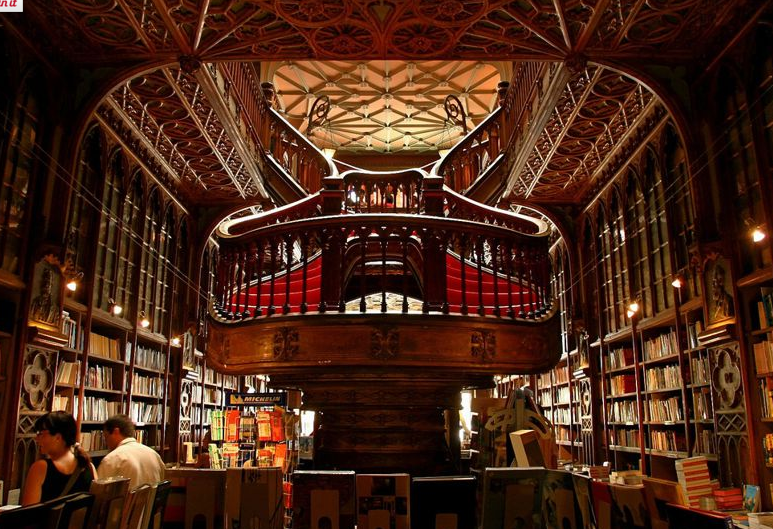 On a recent trip to Porto, Portugal I was thrilled to discover many quaint bookshops…this one The Lello Bookshop (apparently it inspired Rawlings for the famed Harry Porter series) I could live in !
Certain things need to be experienced through every sense. I'm sure you wouldn't dream of buying your wedding saree or lehenga online? It has to look right, feel right and be the perfect choice for you. Similarly I can't think of buying furniture online without looking at the product first. (And unlike the wedding saree, which gets stuffed into back of your wardrobe after one wear…the furniture you will see day in and day out and live with.)
A lot of people asked me why I opened a PHYSICAL store in these days of online furniture shopping. Not only do I have overheads but I also can't compete with some of the throwaway prices that an online furniture store provides.
To me buying furniture is as important if not more than the house itself. Every apartment or house is pretty similar to what your builder provides you and a million other people with (unless of course you have sat with your architect and personally designed your space or you are the architect! ) It's the furniture and home décor, which separates you from every other house in the block. Like you would have a mild heart attack if you walked into a party and found someone wearing the same outfit …I would have spasms if I found my coffee table in any other home in the neighborhood!
But my main reasons are simply to check quality, comfort, functionality and visual appeal.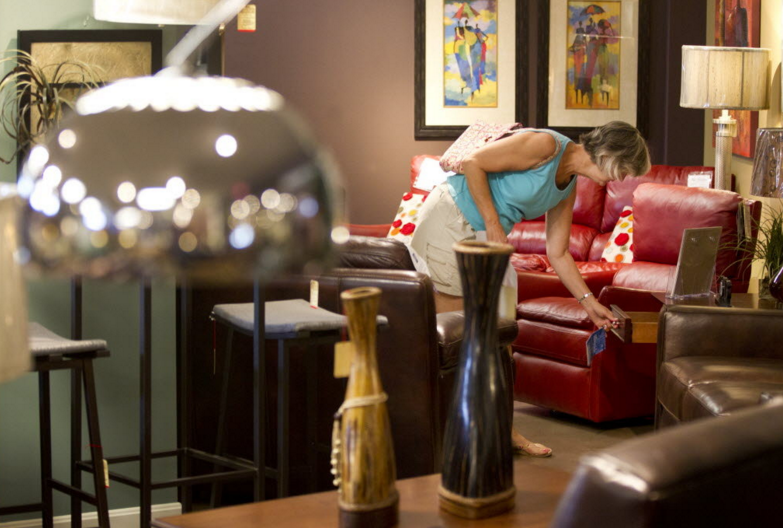 Materials: It's hard to tell the quality of a piece of furniture from a picture. It's always best to be able to look, touch and feel a piece before you buy it. Unfortunately, you don't always have that luxury while shopping online. Most of the time the materials are listed, though you may not know what that actually means. A very well known online company lists some of their products as " teak finish " – I'm not too clear what that means…teak is a wood not a polish. But most people do not understand the difference and assume that they are getting a teak product at a great price. The truth is obfuscated through clever English.
Fabric: Zoom in on fabric so you can get a detailed view of the texture and pattern of any material. Also, understand that there is fake leather aka rexine and real leather. Both might look similar, but the fake leather won't break-in with age like the real thing.
Color: Read the description of the item color. Pictures depict colors very differently depending on lighting and exposure and then of course there is the great "photoshop". Don't rely on what you see. I can't tell you how many things look black in a picture, but are actually dark brown or very light furniture look darker.
Time Frame: Very few of the online furniture stores deliver immediately. There's a minimum waiting period and sometimes it takes even longer after the promised date. So in the long run …running to a store albeit through some traffic can be way faster.
The Advantages of Online shopping

Yes online shopping is easier…you have everything on a page, can check multiple websites sitting at home or office and you don't need to run around a hundred stores before you buy a product.
Yes if you live in remote areas of the country and have no access to any good quality furniture store and completely dependent on the local carpenter. Though sometimes honestly he may be a better bet!
Yes if you are single or a newly married couple with budget constraints and need to suddenly fill your house with a lot of furniture.
Yes if you need smaller tables, stools, accessories, which are not necessarily your main furniture pieces. Or frankly if you see a piece you love and cannot live without irrespective of quality.
And finally yes if you frankly had no time in the world and just couldn't be bothered with home décor and furniture…its completely utilitarian for you. And that's really ok.
So you can say I am biased…or maybe I just come from an old school of thought. Bookstores, home stores, furniture stores and few others are places you need to browse and potter around. It should be a sensory and visual experience whether you buy or not. And yes, maybe I am fighting a battle but this one I will continue to fight. The balance lies in being a hybrid – one where you can bridge the gap between the digital and the physical. Wherein you have the ease of browsing catalogues and selecting your furniture online but you can actually visit the store to get a real experience using all your senses.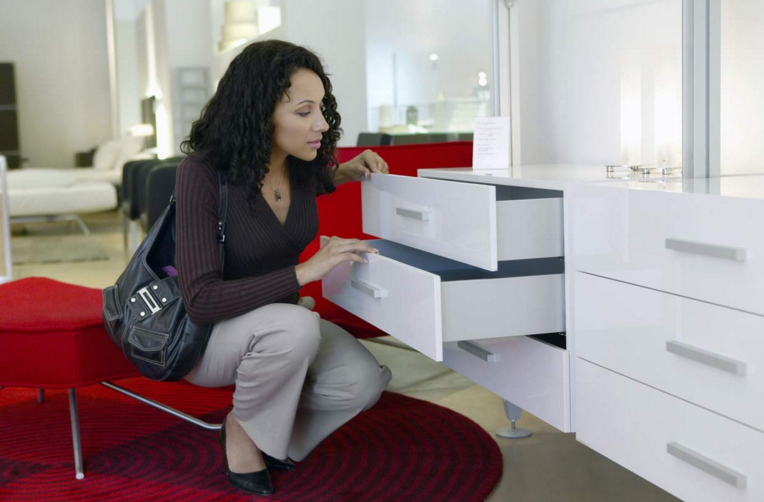 I'm not sure which camp you fall in and I as mentioned a good mix is what works best. But, for me a brick and mortar store is always a must …its personal, there are people who have worked in interiors that can help you and above all …I just would like to sit on a chair before I buy it! 🙂