With a rise in global temperatures and a sharp decline in forest cover, people worldwide have started realizing the need to save wood and protect the environment. Hence, an increasing number of them are choosing sustainable furniture as a way to take a step forward in environmental protection. If you aren't one of them, now's a great time to start. At MiradorLife, you provide handcrafted home furnishings that are ethically made to have a positive social and environmental impact.
Sustainable furniture at MiradorLife is made from reclaimed wood, wicker, rattan, bamboo, water hyacinth, and seagrass materials – all of which are sourced responsibly to reduce landfills. What makes sustainable furniture a good option for every home is that it is safe, organic, beautiful, and durable. Thankfully, MiradorLife offers a variety of affordable, eco-friendly furniture options. You can choose a dining table made from old boat wood or a coffee table skillfully created by carving a fallen tree trunk.
All products here are handmade because that way we can help artisans of the country to earn fair wages, do what they love, and offer a platform to sell their handcrafted furniture and homeware products. We are working closely with several artisans, such as the ones in Assam, India. If you have the pleasure of visiting Assam, you'll be able to see how artisans hand-weave cane, bamboo, and water hyacinth to make baskets, serving trays, chairs, and other home furnishings. The weaving workshops are open to the public every day as a means to celebrate the craft of the artisans. All the products are meticulously made in limited runs with an emphasis on quality.
Here are some popular environment-friendly home furnishings by MiradorLife: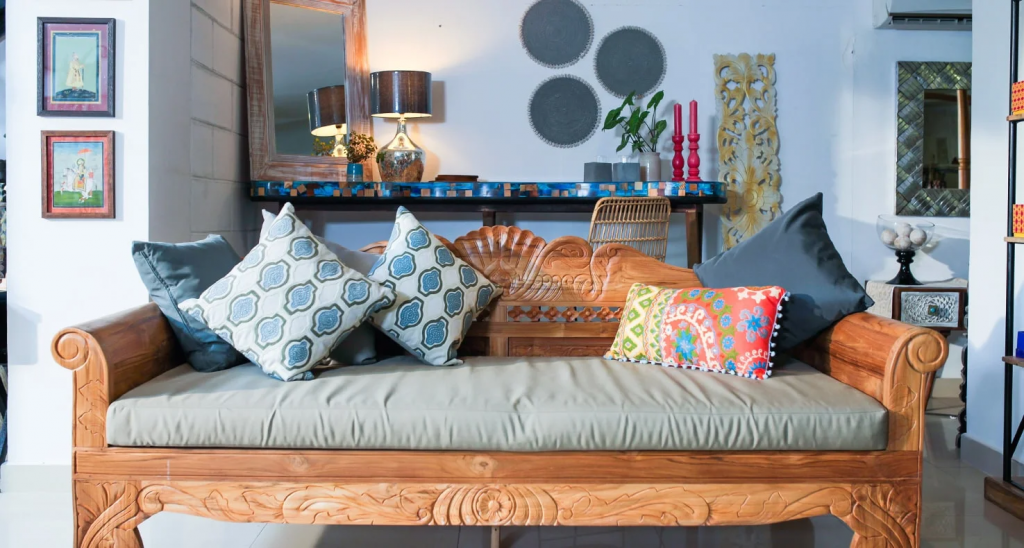 Hand-Carved Wooden Sofa
Made to deliver sophisticated style and impeccable comfort, this hand carved wooden sofa by MiradorLife is a welcoming addition to any home. The ornate carvings add to its appeal while cabriole legs offer stability. The seating space is enveloped in premium upholstery so that guests can rest and enjoy conversations for long hours. 
Accent Pillows
Our range of 100% cotton, floral accent pillows is all the rage right now. The colourful vintage notes make them the perfect aesthetic for a happy, chic home. You can throw them on the sofa or your favourite chair for a splash of floral fancy.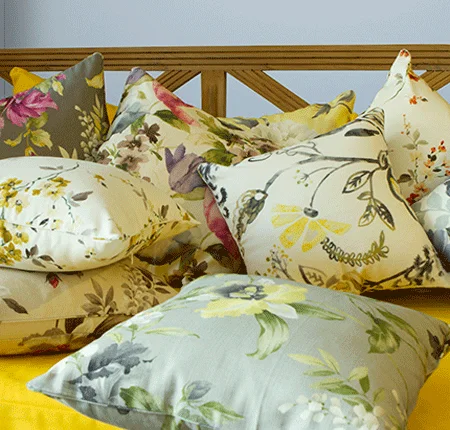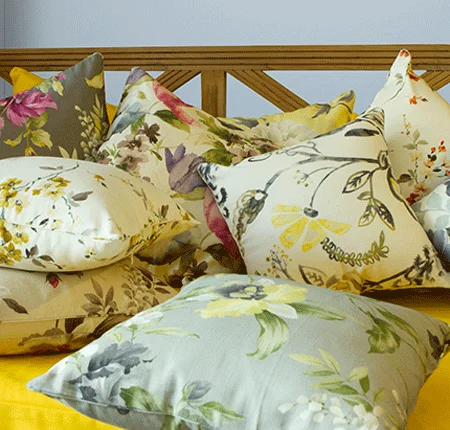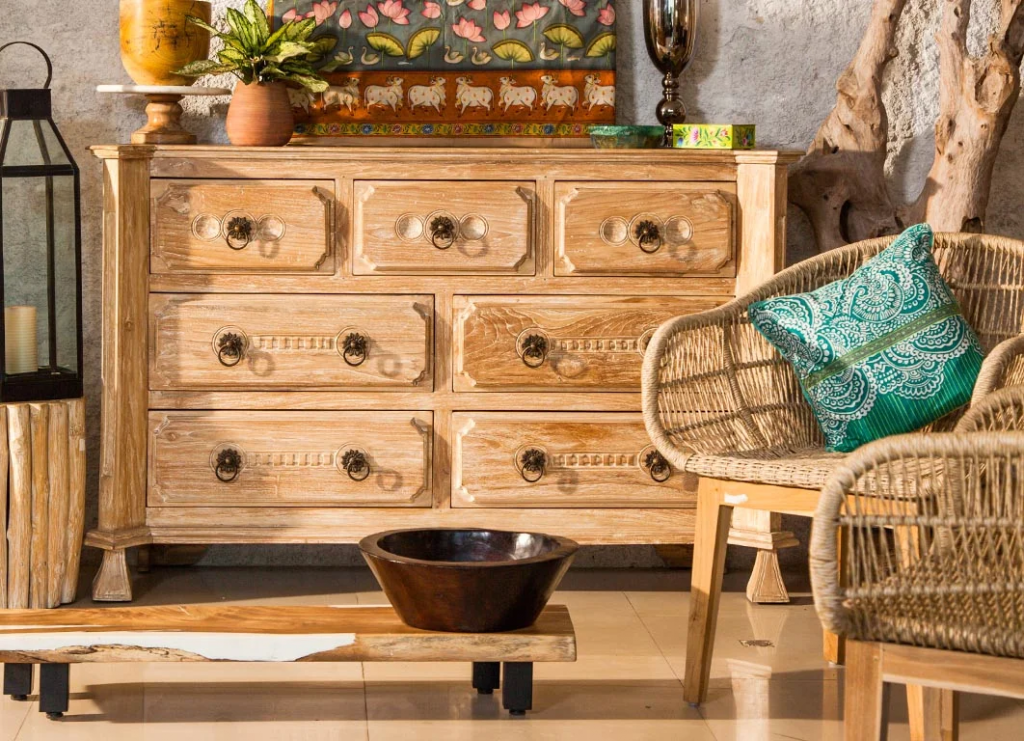 Reclaimed Wood Sideboard
Tuck away spare linens and extra serveware while displaying choicest embellishments with this vintage-inspired piece. Crafted from high-quality reclaimed wood, the sideboard is undoubtedly durable. It features traditional accents like carved details and antique hand knobs for a globally-inspired look!
Bamboo Serveware
This is perhaps the most innovative design in the collection. From bamboo bowls, cutlery, salad hands to serving trays, we have them all. Since bamboo trees grow really fast and are often labelled 'the world's most renewable material,' they easily fall into the sustainable category. Plus, people love bamboo serveware because they are durable and so good to look at.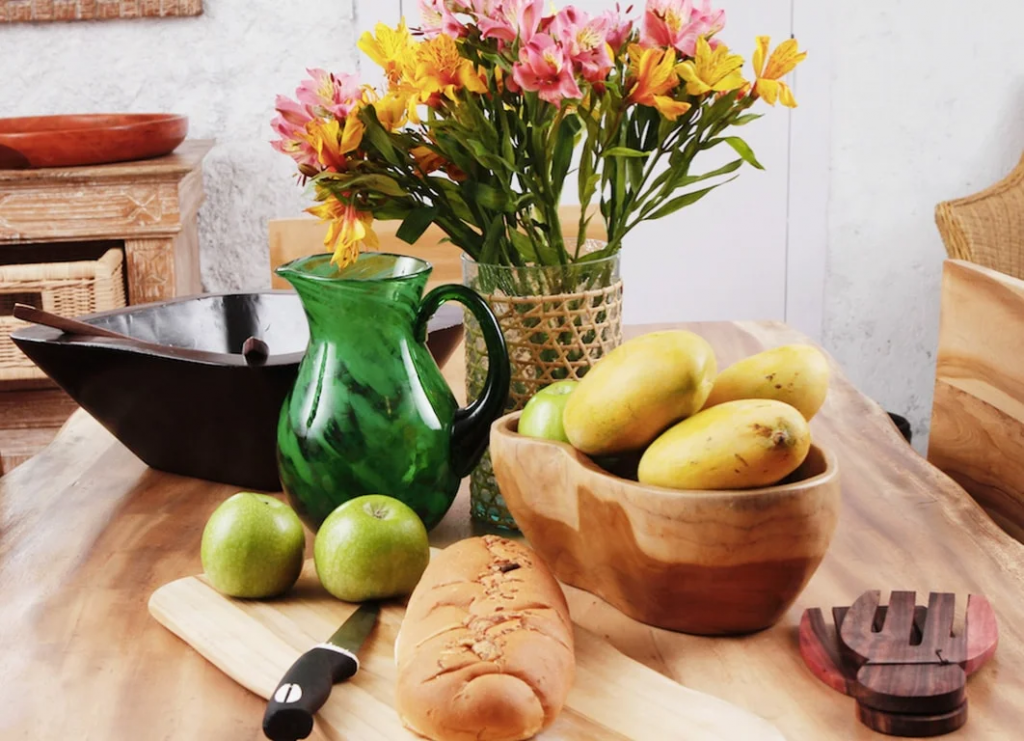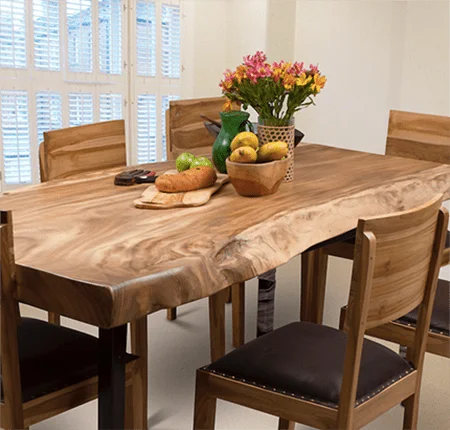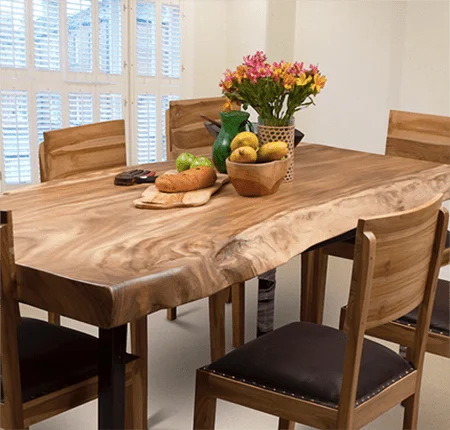 Natural Wood Dining Set
Handcrafted from the wood of an old boat, this dining set has a quaint old-fashioned appearance. Coupled with six high back chairs featuring seat upholstery, this set is perfectly at home in traditional aesthetics. It is ideal for a casual meal with family or playing board games with friends.
Patio Wicker Sofa
This rattan sofa is turning verandas into an outdoor getaway. Ready to withstand the whims of Mother Nature, this piece is quick-drying and weather resistant. It arrives with a plush seat for an inviting feel.
Shop for home furniture from Miradorlife to be a part of this inclusive lifestyle and enable a greener future.