Earlier we published a blog to teach you how to be a more ethical shopper when buying furniture and now we bring you furniture options to decorate your living room sustainably.  
When it comes to decorating the living room, here are so many things to consider—personal aesthetic, room layout, budget, and more – but the best way to begin is with furniture that helps us lead a more sustainable lifestyle. We all want to do our bit to bring about a positive change for our planet and everyone living on it. But, knowing what to do or where to start can be overwhelming. One good way to start tackling this issue is by being watchful with what we are purchasing.  
 The living room is the first impression of your home, so be careful about how you want to decorate it. Furniture in the living room should be comfortable, inviting, full of style, and importantly eco-friendly. To help you with this interior design dilemma, we bring you our top furniture options for the sitting area.
Top Furniture Options for the sitting area.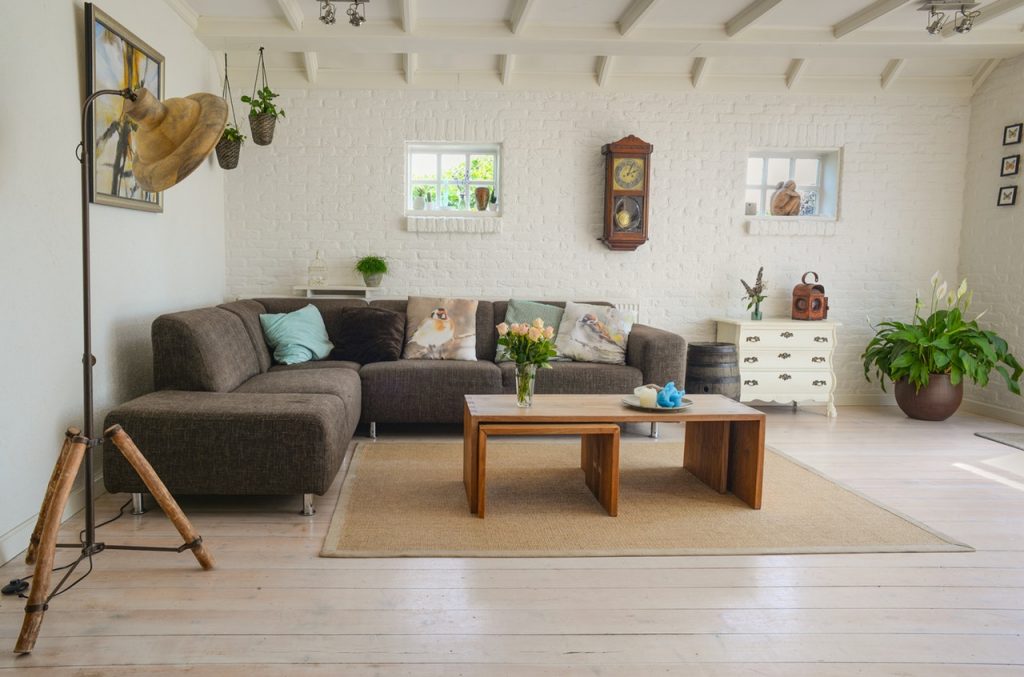 One Sofa to Accommodate Them All
The sofa is one of the most crucial, and probably the most puzzling, investments you are likely to make for the living room. It is a piece of furniture where you will entertain family and friends, watch TV, read, and even lounge. When buying a sofa, you can choose between a loveseat, modular, divan, or traditional sofa. No matter what style you choose, ensure it has a solid hardwood frame; be wary of particleboard or metal frames. Also, take note of the durability and check if the wood used in the making was sourced responsibly. You should keep an eye for upholstery fabric used. There are plenty of natural upholstery fabrics to choose from – cotton, jute, wool, chenille, linen, silk, and velvet. Synthetic upholstery fabric such as faux leather, polyester, and olefin, must be avoided.
Game of Chairs
Always keep a stash of spare seats in your living room to create some extra space just in case a party arrives. In fact, a pair of cute, chair and footstool can make the fireplace area look more inviting.
Besides offering seating space, chairs help to add contrast, colour, fabric, and character to the living room. There are different types of chairs, and they are made from different materials. Always opt for the ones made using wood, rattan, cane, or bamboo with deeper seating which makes them very comfortable for sitting.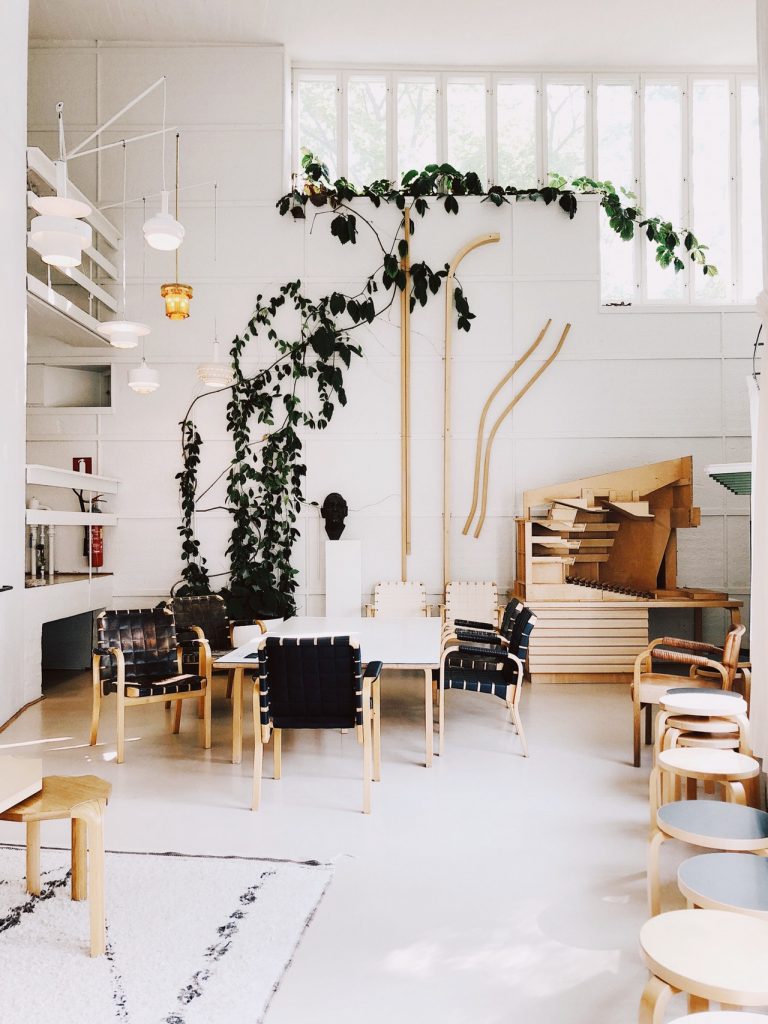 You can also choose this one to go by a large window.
Or one of these for some comfortable lounging and reading.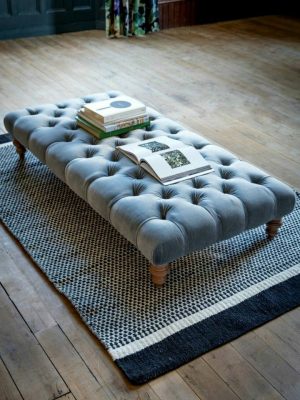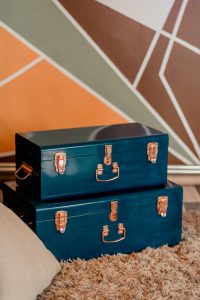 Back to the Trunks
Vintage trunks serve as wonderful decorative accents and useful storage containers to limit clutter. They can be included as a coffee table in the living room, as an exquisite accent piece and would also be a great focal point for the décor.
The Beauty of Side Tables
Depending on the height of the sofa or chair, you can choose to add an end table or console table to the living room setup. Go for natural wood tables that are sleek and simple.
If yours is a modern setting, then you can choose a more ornate table like this one.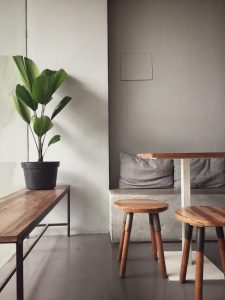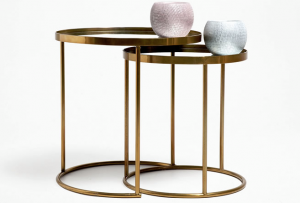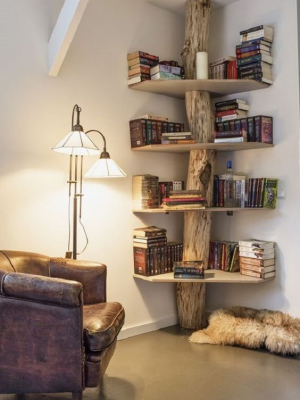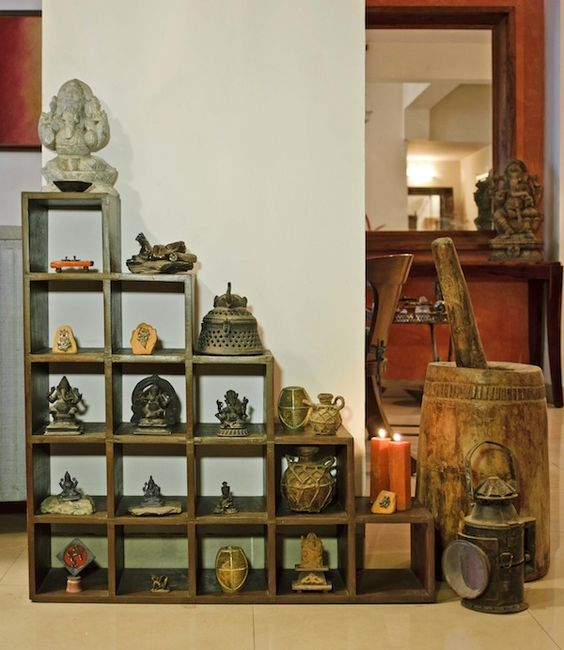 Decor Options
You can add a bookcase to display your novel collection.
Or a decor stand to showcase curios, photos, and more.
Additionally, a traditional swing will look beautiful.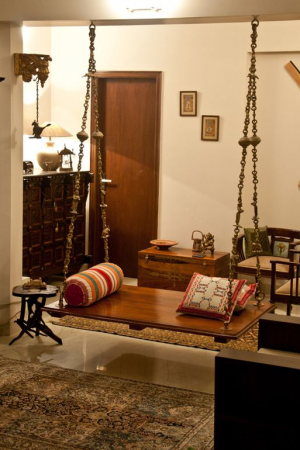 Even a modern swing by the corner of the living room looks splendid!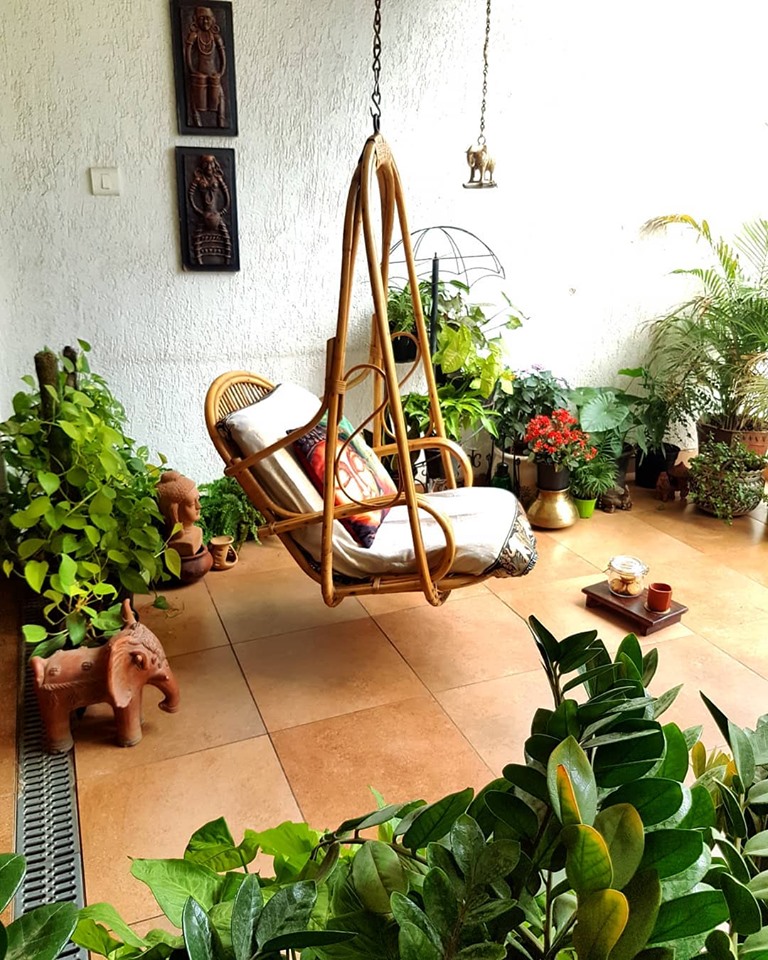 Be watchful of the wall art you decide is right for your home. It should be unique and preferably handcrafted.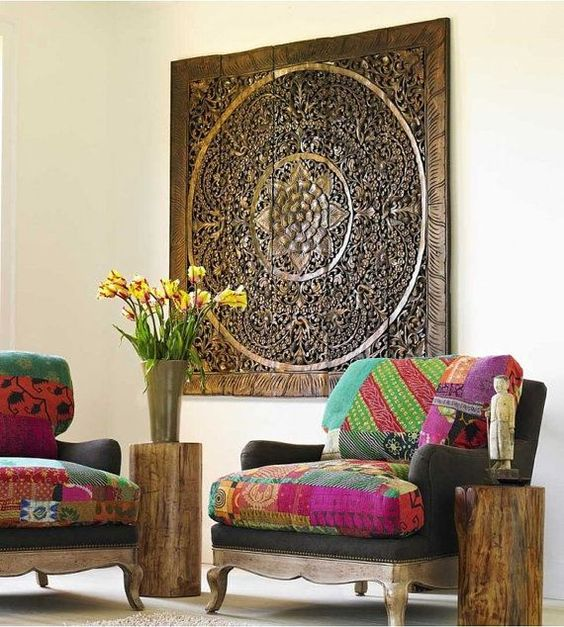 The last element of a living room furniture layout is the area rug. It should be placed in the middle of the main seating arrangement and extend a few inches beyond the sofa and chairs. Even if the room is carpeted, adding an accent rug is a wonderful way to make the room more inviting and relaxing.
Lastly, it's important to remember that there's no right or wrong. Just try to buy furniture that suits the home setting and is safe for your family.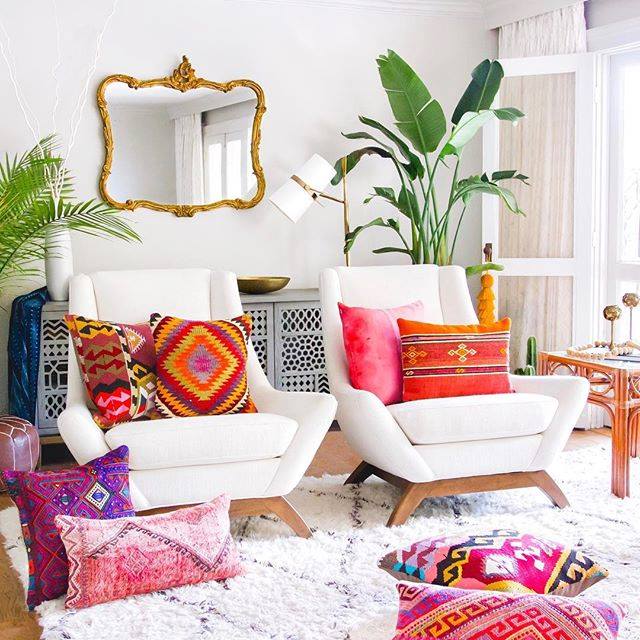 For more sustainable living room furniture options, walk into the MiradorLife design studio at Indiranagar in Bangalore.