We all our daydreaming about redoing our home or building our new home in the perfect magazine cover style. But while shopping furniture online for our home, the environmental impact, and importance of buying eco-friendly furniture is often overlooked. Traditional home décor items and furniture like sofas, beds, side tables, other furnishings are major polluters of our homes.
Additionally, studies conducted by renowned organisations suggest that the indoor air quality is often 2-5 times more polluted compared to outdoor. Hence, it is very important to choose eco-friendly furniture while buying furniture online. Don't know how to choose the right one? We got you covered! Continue reading to know how to buy furniture and home décor online that minimises the impact on environment.
Contents:
What are the features that you should look for while buying eco-friendly furniture online?
Look for the following certifications to choose your eco-friendly furniture and home décor items online
What are the features that you should look for while buyingeco-friendly furniture online?
There is a rapid growth in eco-friendly, sustainable furniture business. But, are all the sustainable furniture really eco-friendly? Do they really minimise their impact on the environment? Since we understand there are a lot questions that crosses your mind while buying home décor and furniture online, here's your answers.  While choosing eco-friendly furniture and home décor items online, first thing that you have to look for is the material used and then the other factors. The following points are to be considered while buying furniture online to ensure that your choices of product impact the environment the least: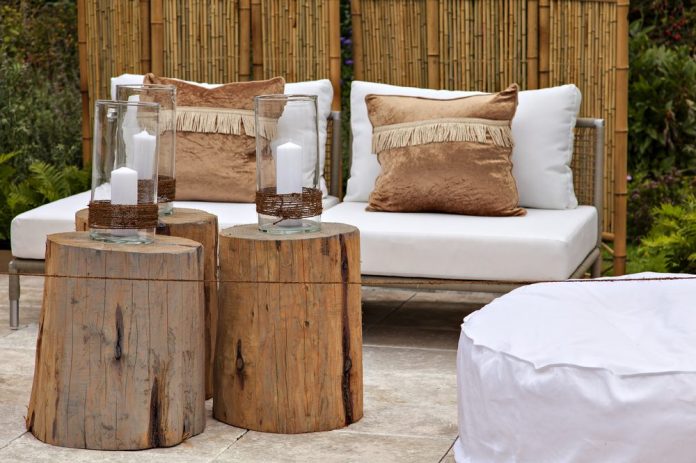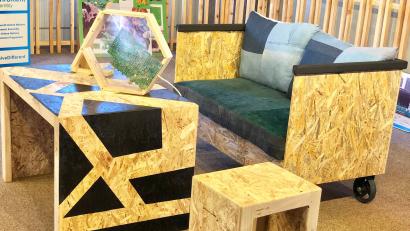 • Woods or other materials that come from renewable sources
• Minimal chemicals that can pollute the environment
• Local material and/or manufacturing to save on transportation
Eco-friendly furniture pieces are created in a way that benefits the environment. This is an indication that if the wood is used, it is sourced from suppliers who use sustainable means to grow and harvest their wood. Additionally, any substances used do not cause pollution or harm the planet. Furthermore, resources used are kept at a minimum and this includes keeping delivery mileage low.
The term 'eco-friendly furniture' can also be used to describe pieces that have been produced from recycled material. Pieces made from recycled materials are the ultimate environment-friendly combination of recreating something exciting and new from unused and discarded items. This keeps garbage out of the landfills and lowers the need for certain resources used to create furniture from scratch. Wood cladding, railway sleepers, and floorboards are ideal materials that can be recycled to make eco-friendly furniture.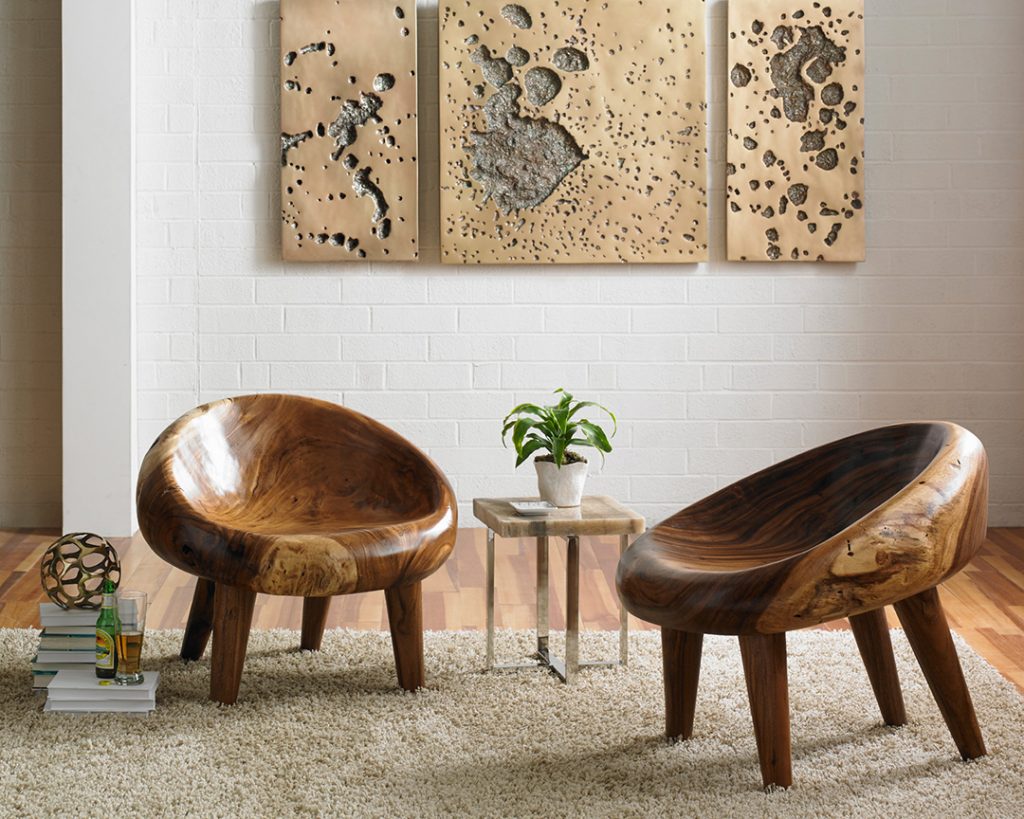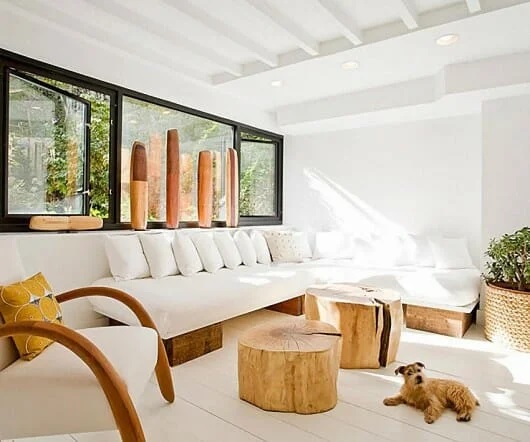 Look for the following certifications to choose your eco-friendly furniture and home décor items online
FEMB: It is a pan-European certification scheme. It is designed to deliver a transparent means of assessing and communicating ecological as well as social impacts of furniture products in the built environment. Points earned under each of the four categories, i.e. materials, energy and atmosphere, human and ecosystem health, and social responsibility, determine level of certification, levels 1 through 3, with 3 being the highest level of performance recognised.
BIFMA's LEVEL: This certification is proof that manufacturers have demonstrated their products, company policies, and manufacturing facilities have met stringent third-party sustainability requirements. Based on points acquired, companies can earn one of three levels of certification. These include silver, gold and platinum in the categories: environmental impacts, health and wellness impacts, and social impacts. It is a multi-attribute standard developed to deliver open means of evaluating impacts on social and environmental aspects. Available in India.
LEED: Famously known as Leadership in Energy and Environmental Design, it is the most widely used green building rating system in the world. This symbol is globally recognised as a sign of sustainability achievement and leadership. Available in India.
GREENGUARD: This certification is a part of UL Environment (Underwriters Laboratories' business unit). This helps manufacturers produce, at the same time helping buyers identify, indoor products as well as materials with low chemical emissions. This helps improve the quality of indoor air where products are used. A subset, the GREENGUARD GOLD, includes products that emit even lower levels of chemicals, especially formaldehyde. This is to make sure that indoor air quality, which affects kids the most, is maintained within proper limits. Available in India.
MAS Certified Green: MAS is an emissions testing lab that specialises in helping manufacturers enter the green market by making sure their products are emitting low VOCs. This certification works towards minimising health concerns from emissions inside schools, residential complexes, and office buildings. Vigorous testing and investigation are a requirement MAS cannot do without. It makes sure the furnishings have been designed to produce lower VOCs.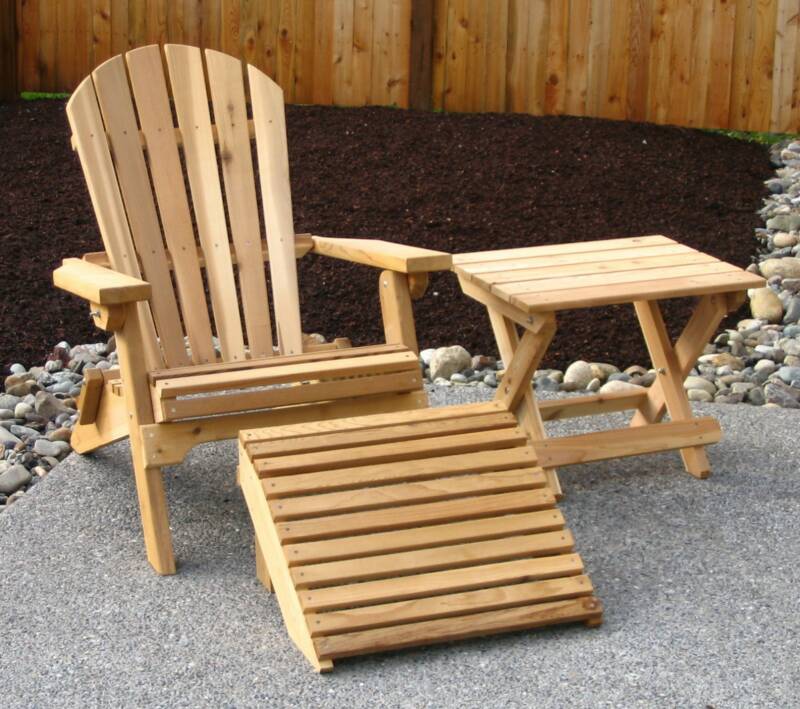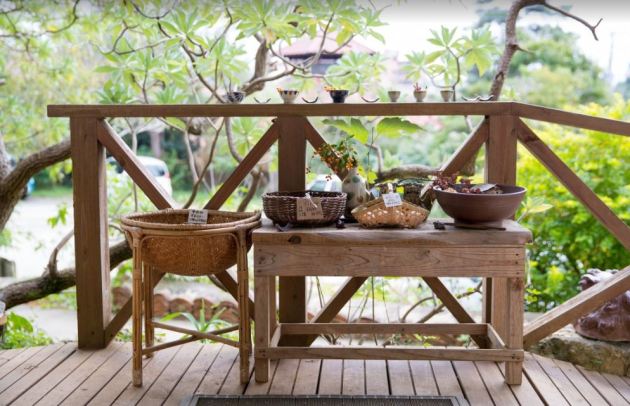 Cradle to Cradle: Through this certification, it is made sure that products are assessed for social and environmental performance across five major sustainability categories. These are: material health, material reuse, renewable energy and carbon management, water stewardship, and social fairness. The levels assigned as per achievement are basic, bronze, silver, gold, and platinum.
FSC Chain-of-Custody: This certification traces the pathway of products from forests through supply chain, at the same time verifying that FSC-certified material is kept separate from non-certified material throughout the chain. It ensures that products customers buy are from responsibly managed sources, starting from harvesters to retailers. Available in India.
Green Seal: This certification uses a life-cycle-based approach and includes 27 standards to make sure the products and services by a manufacturer settle well in the green marketplace. It takes into consideration performance, health, and sustainability criteria.