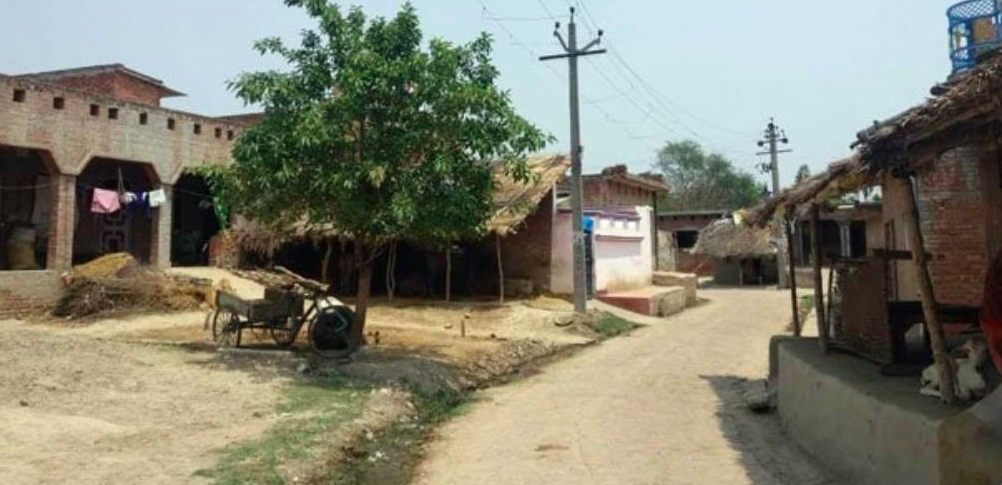 When someone thinks of the carpet industry in India, one largely thinks of Kashmir and its world-renowned weaves. However tucked away in the middle of UP is the district of Bhadohi, also known as the carpet belt of India. This region specializes in woolen and tufted carpets and durries from the time of the Mughals and many villagers here are completely dependent on the carpet industry for their livelihood.
The carpet weavers in this entire belt have been devastated by Covid 19 – most workers and are paid per piece and come from remote rural areas with no infrastructure and poor healthcare. Shiv Kumar from Bhadohi is one such weaver who lost a large chunk of his livelihood during the lockdown.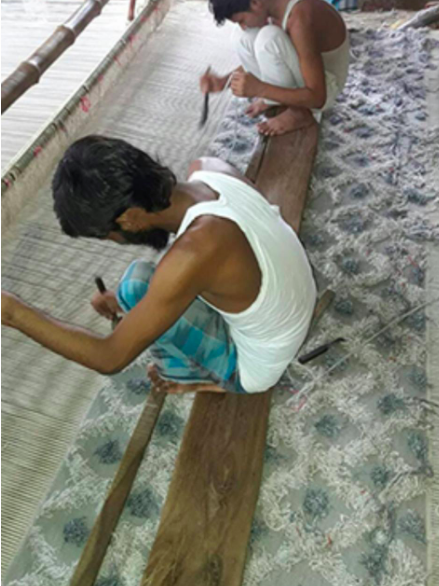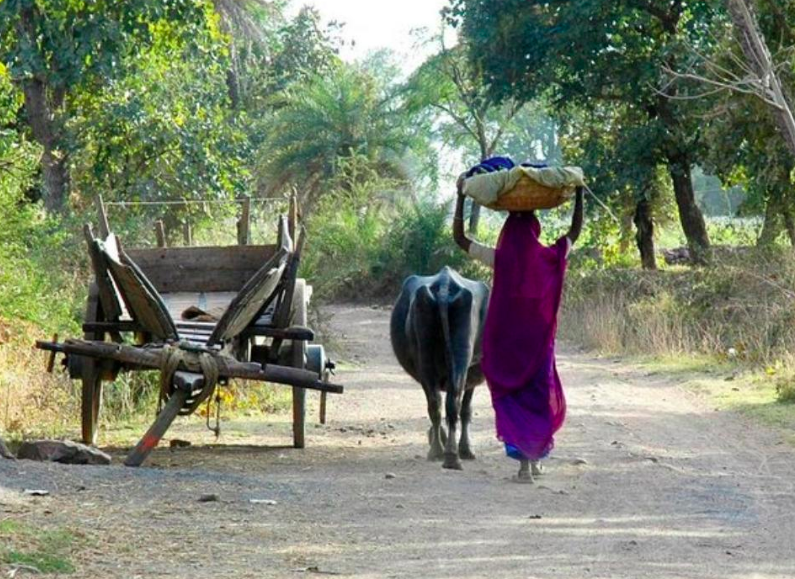 One of the oldest hubs of carpet weaving in India is Mirzapur in the Bhadohi district, an ancient town with its Ghats and temples and the Ganges gently flowing by.
The history of carpet weaving in India goes back to the Mughal, as it was Emperor Akbar and then Jahangir who encouraged this craft especially in the city of Agra. However after the Mutiny of 1857 a lot of carpet weavers fled and got shelter in the village of Madhosingh (located today between Bhadohi and Mirzapur) and have settled there and passed the secrets of weaving the loom from generation to generation.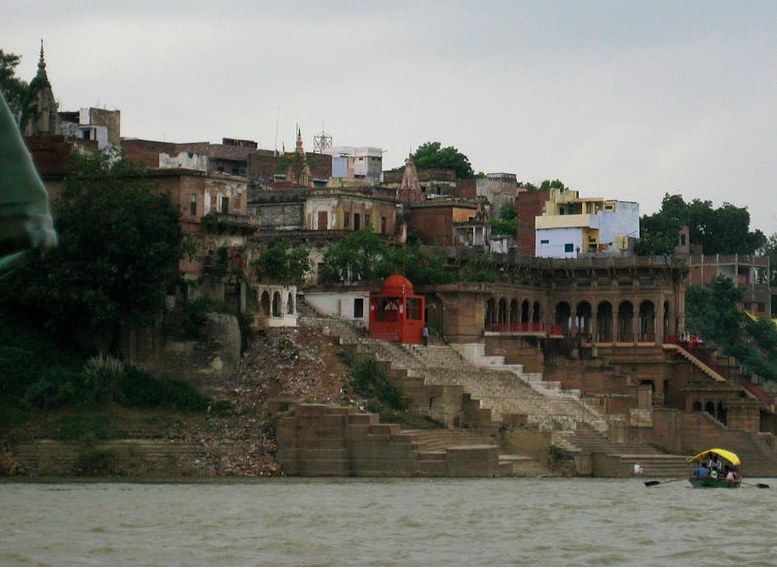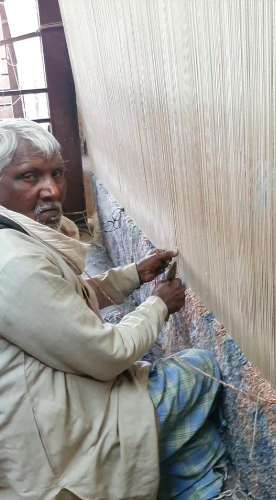 Today carpet industry provides employment to appx 2 million people in India. A majority of them, like Shiv Kumar belong to the unorganized sector. Women also comprise a large section of the weavers — many work at home before the rugs are carried to factories, where they are washed, stretched, bound and made ready for shipment.
While scouting for a carpet one needs to know the basic difference in what's available in the market-
Synthetic carpets: These are the cheapest and the most common carpets available in most home centers. Unlike handcrafted carpets that are made of silk, wool or cotton, these are made of synthetic or manmade fibers on the machine. These may be cheaper and considered sturdier but like anything synthetic, it is not breathable and health and environmentally friendly and weaving silk carpets is still largely a family business. Traditional weaving secrets are passed down from father to son.
Chain stitch rugs: Again from Kashmir, a chain stitch rug as the name indicates is a highly intricate hand embroidered rug or tapestry which can be done in cotton silk or wool. Chain stitch is done by a long hook also known as an Aar. The aar or hook is used as it covers a much larger area than a needle in the same amount of time.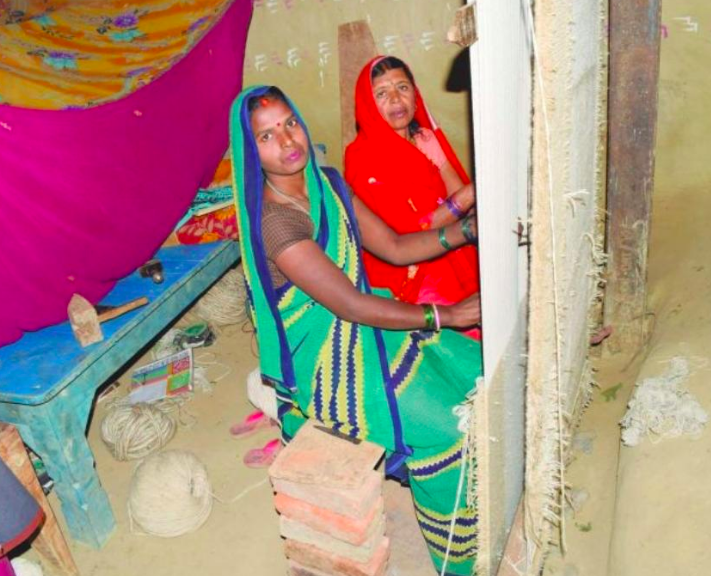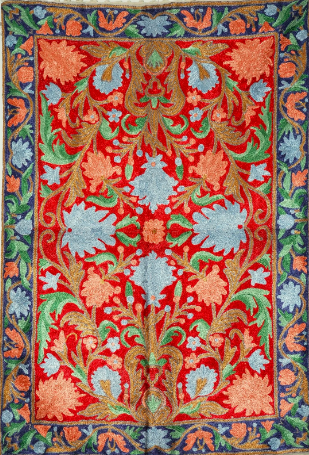 Tufted carpets: Tufted carpets or rugs are made by both hand and machine and can be produced easily and inexpensively. Though a hand-tufted rug is woven by hand it is still a relatively quick method of manufacture compared to hand knotted rugs, which are the highest quality of rugs available. Many tufted rugs are made in wool as it is a sustainable , moisture repellant fabric which not only is sturdy but also easy to dye.
There is no knot tying in the production of hand tufted rugs, which greatly reduces the production time, saving costs, which benefits the consumer in the end as it is cheaper. These tufted rugs handmade in different styles and patterns are also are main exports.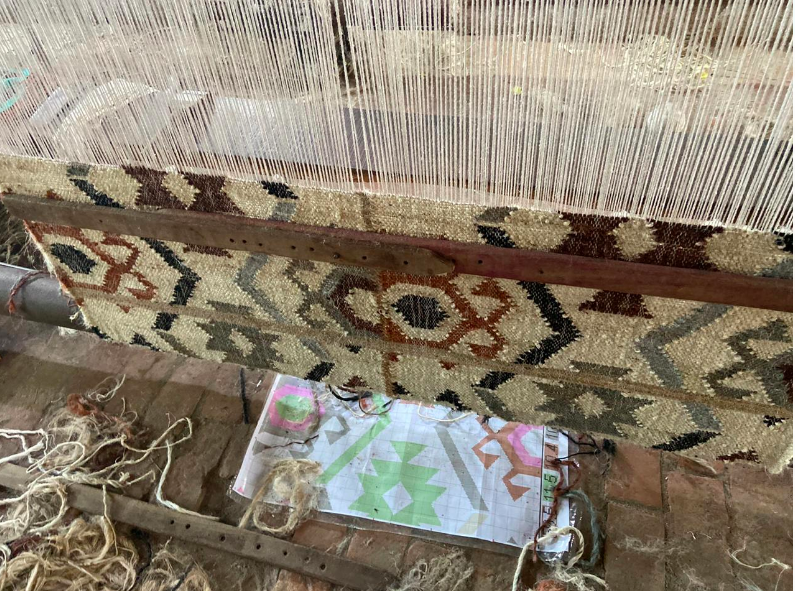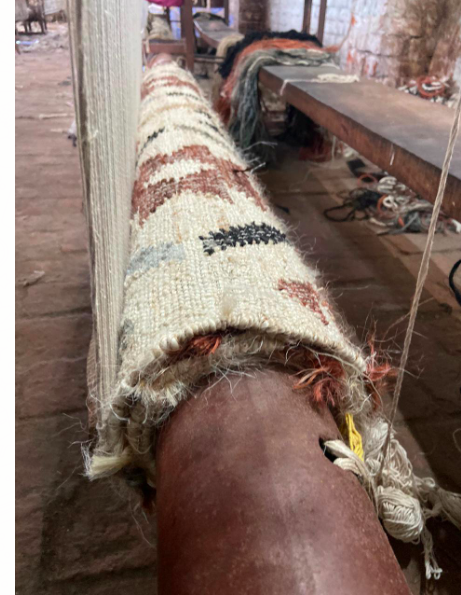 Hand-knotted carpets: A hand-knotted rug is a one-of-a-kind rug that is woven completely by hand on a special loom using natural materials, such as wool, silk, and cotton. It is an ancient art and weaving a hand-knotted rug requires a great deal of skill and often a lot of time to produce. Some intricate patterns take months to weave. When buying a knotted rug, the number of knots per square inch determines the quality and very often the cost- a higher density means a better quality. An average weaver can easily tie about 10,000 knots per day.
Though India is one of the third largest exporter of carpets and durries, many people here avoid using them citing additional work, dust, maintenance and expense. Some silk and woolen carpets are like heirloom pieces, which can be passed down families and can be a big investment to make.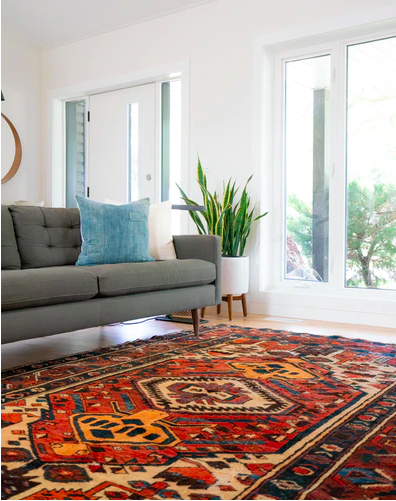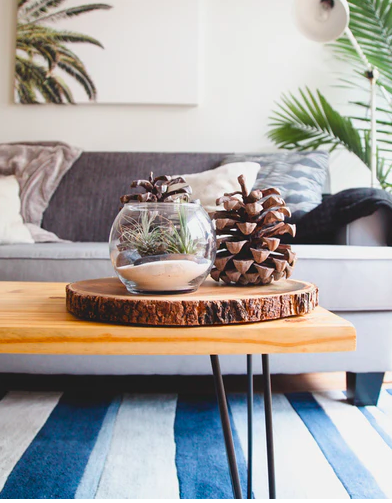 However nothing completes a room as well as adding a rug even if it's not an expensive one. Many area rugs in cotton, jute and wool are affordable, extremely easy to maintain or vacuum. Not only does it enhance your décor and bring in a color element, a rug used well can make rooms look larger, brighter and on the whole bring the room together as one cohesive whole.