We have evolved on the floor from crawling to wobbling, & walking. Yet, when designing our homes, we often give preference & priority to the color of the walls, furniture, art pieces, etc.  In between all these, we forget to look down & that's how the flooring gets ignored.
Flooring can change the entire look & feel of your interior drastically. It's rightly said that it can make or break the look. So, if now is the time for you to do up or redo your home/office, you need to start planning things from the ground.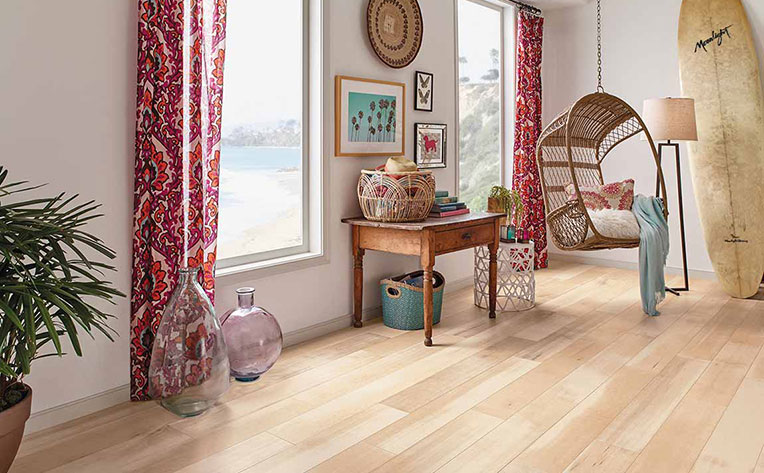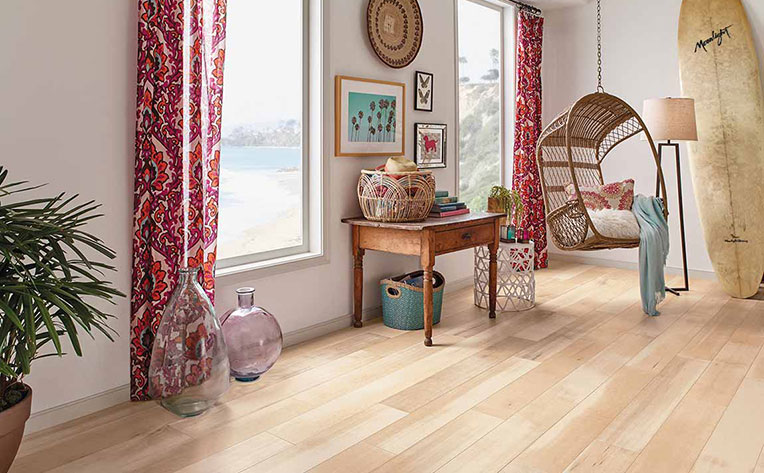 How to choose the best flooring design for your space?
Choosing the right kind of flooring for your home/commercial space is a Herculean task in itself. The interior floor design market is full of options & choices that'll make choosing the right one difficult for you. With too many varieties & attractions out there, you'll tend to fall for the looks over their functionality or will miss out on the beautiful patterns while sticking to being practical.  
Whether you're planning to get the interior done by yourself or taking professional services, you've to answer specific questions to choose the right kind of flooring. There lies the key to strike a perfect balance of looks & utility for long-lasting flooring & impeccable decor.
First comes your functional/utilitarian necessities
Does your house have kids/pets?
Which area/room of your home needs decor?
Is it a commercial space that you're planning to decorate?
What is your preferred choice of flooring design?
Do you like to have warm & cozy flooring or happy going cold feet?
Would you choose expensive or cost-effective flooring options?
Have you thought about opting for the natural & durable floor deco?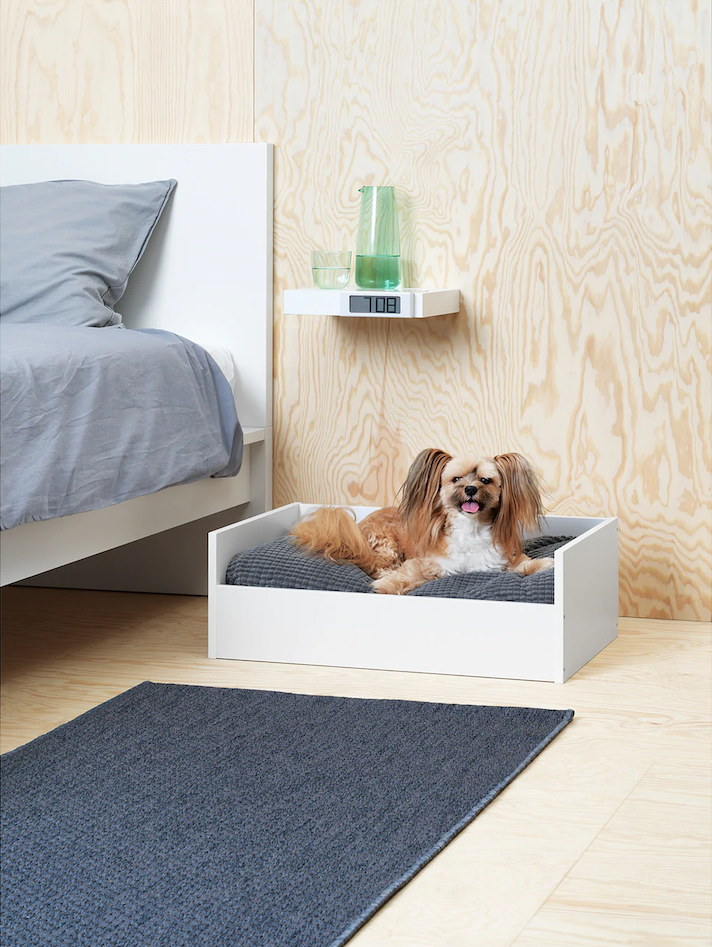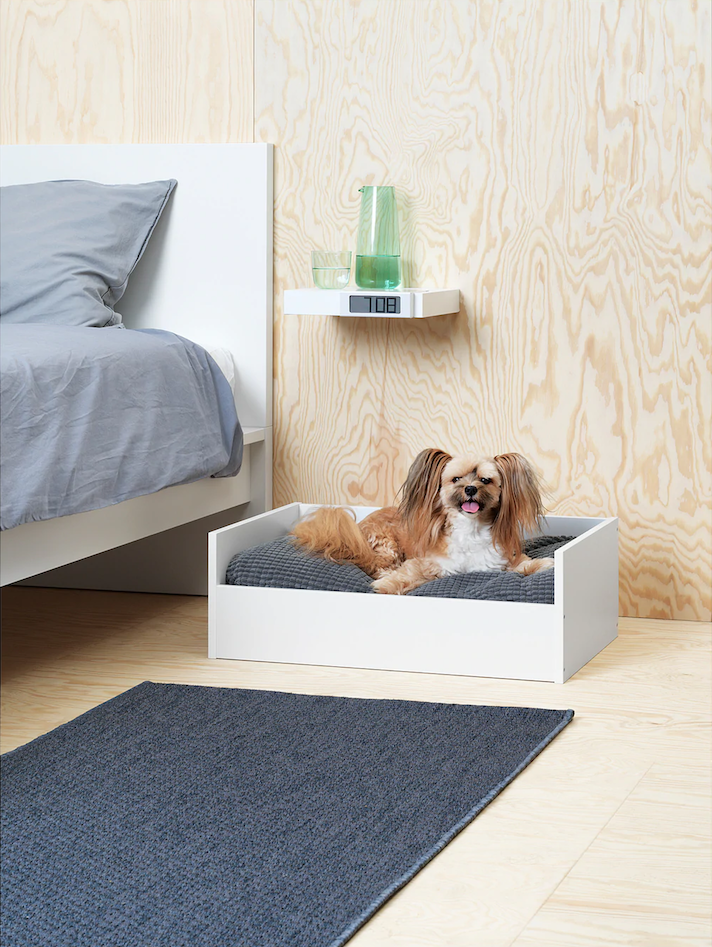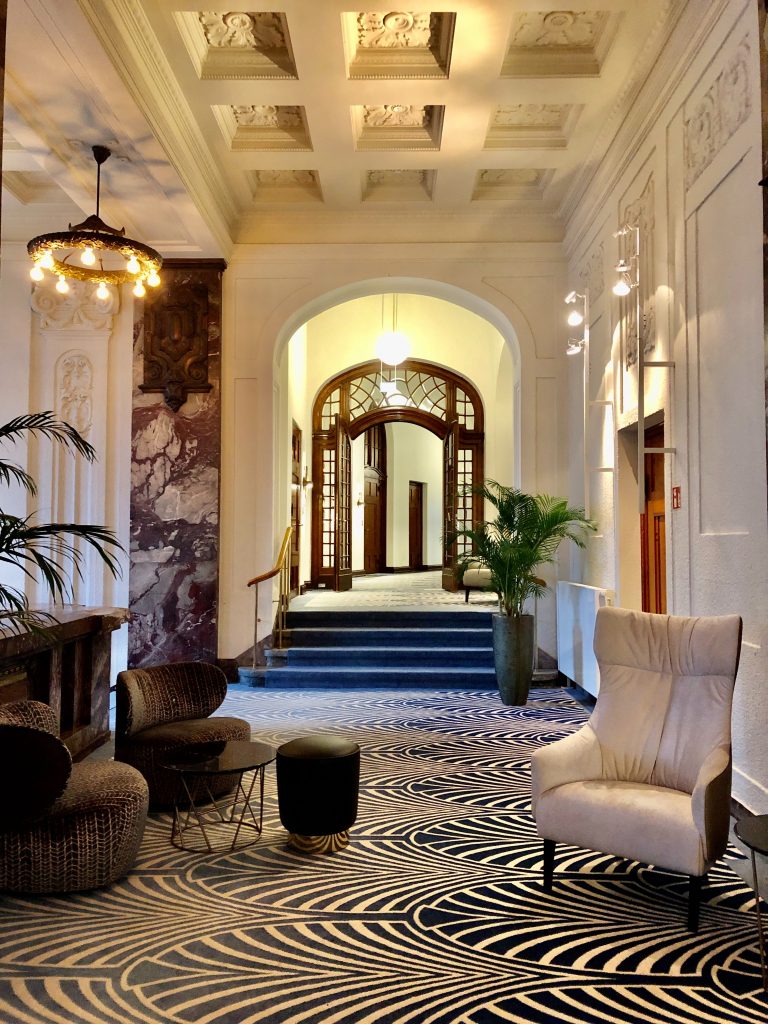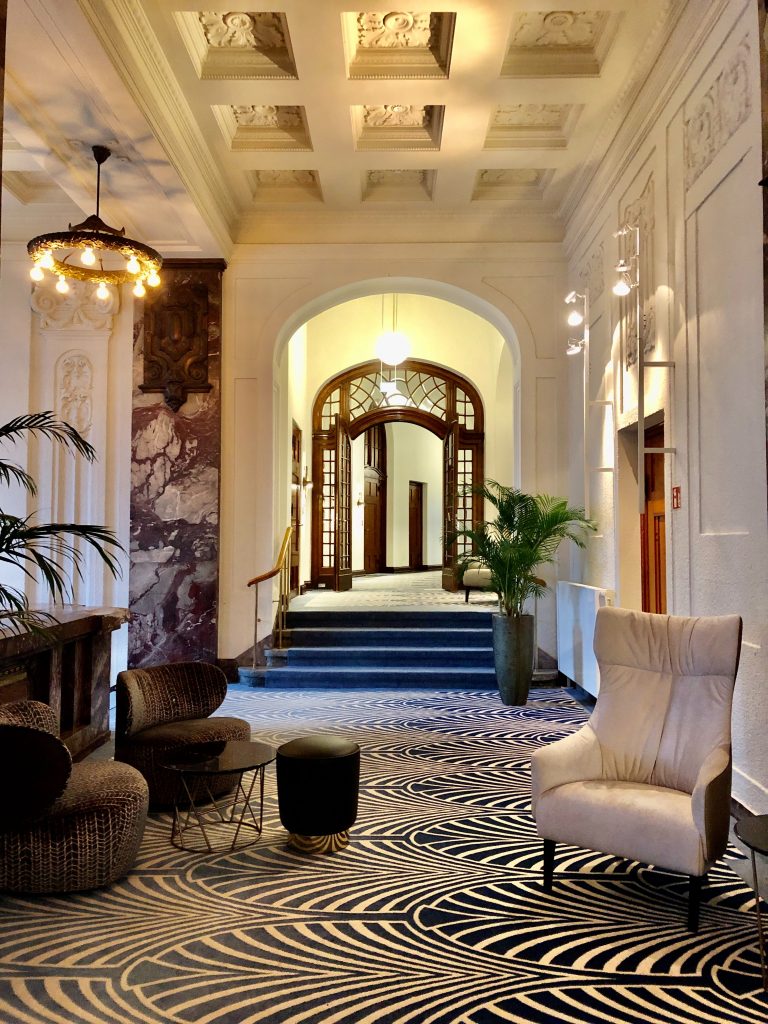 Then take into consideration the aesthetic appeal
What is the theme of your over-all interior?
Does sunlight peep directly into your space?
Do you want your floor design to be the focal point of your interior?
Are you thinking of laying it subtle & let the walls & furniture do the talking?
Know your flooring designs & choose accordingly
Wood flooring: Hardwood/Engineered/Bamboo
Wood is always the top-most choice for contemporary Indian decor. Its subtle shades, rustic appeal, long-lasting service, & distressed looks are ideal to complement the complete decor.
Hardwood flooring designs are made with timber & engineering hardwood is its more durable & stylish version.
The eco-friendly addition in this family is the Bamboo flooring. As the name suggests, it's manufactured using bamboo rather than timber. As bamboo grows faster in nature, so it falls into the organic material category.
Pros of Hardwood/Bamboo flooring
Ideal for home interior, preferably living room/bedroom.
Matches perfectly with the different shades & themes of the interior.
Sends out cozy vibes to make you feel comfortable at home.
Pairs well with reclaimed furniture or any vintage-styled decor.
Cost-effective, durable, easy to maintain & looks attractive.
Cons
Not the ideal choice for the bathroom/kitchen due to its slippery texture.
Not suitable for homes that lie in tropical areas.
Indian Patent Stone (IPS)
IPS is a floor design deeply rooted in Indian culture. This floor embraces every Indian habit & suits well to every Indian house. It can be as rough & rustic as you want it to be or as subtle & attractive to pair with your posh interior thoughtfully & beautifully.
IPS can hold together your interior from generation to generation.
The color scheme in this floor design varies from muted tones of grey to more colorful shades. When painted red, it's referred to as "Red Oxide flooring". A visit to your old family house can leave you to reminisce the memories of your childhood spent on the red oxide flooring.
Pros of IPS flooring
Rough, tough & ready to handle all the wear & tear.
Suitable for both home/commercial spaces.
Ideal for the interior & exterior of the home.
Stays cool even in the hot Indian climate.
Comes in beautiful patterns & designs.
Cost-effective and highly preferred option.
Cons
Due to its rustic appeal, it scores less in the glam-factor.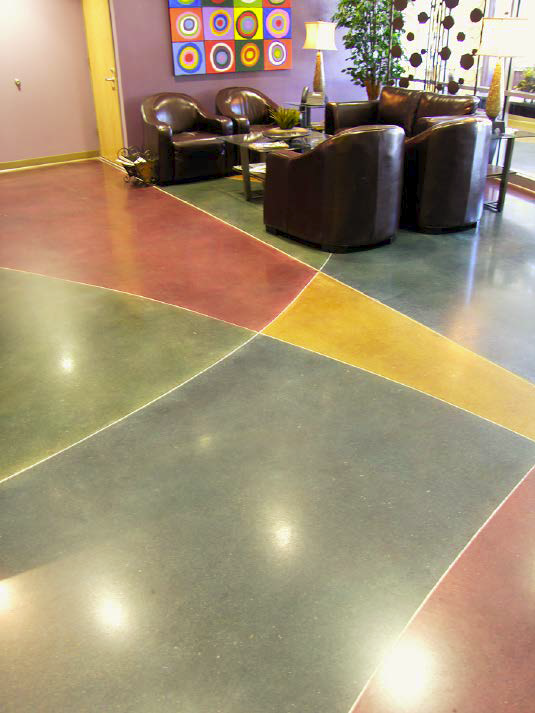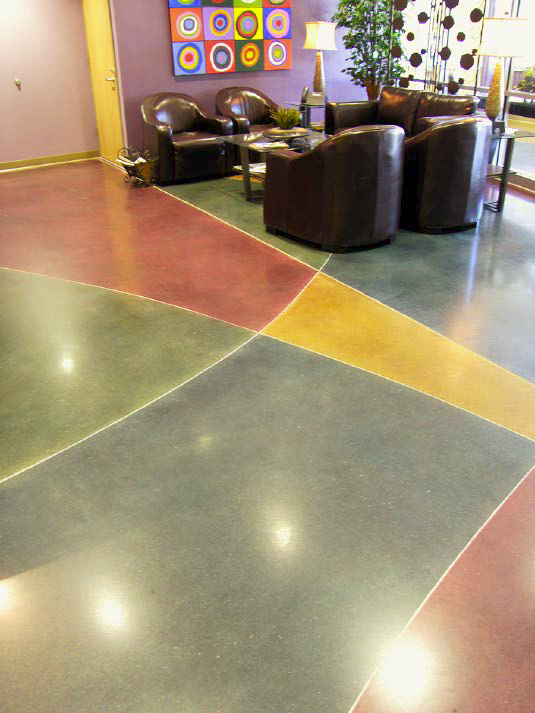 Marble flooring
Talk about love, & you'll have the Taj Mahal to marvel at! An exquisite floor design with its cool white shades; marble flooring stands class-apart. If you choose this flooring to be a part of your interior designing project, we bet it will be breathtakingly marvelous.
To match with the contemporary pace of the decor world, marble flooring comes in astonishing patterns. This floor design is here to beautify your decor with its refreshing charm.
Pros of Marble flooring
First choice of plush Indian homes/commercial spaces.
Matches to the requirement of every room/space.
Looks captivating in the interior & outstanding in the exterior.
Emanates a pleasant aura with cool surroundings.
Sturdy, durable, & easy to maintain.
Cons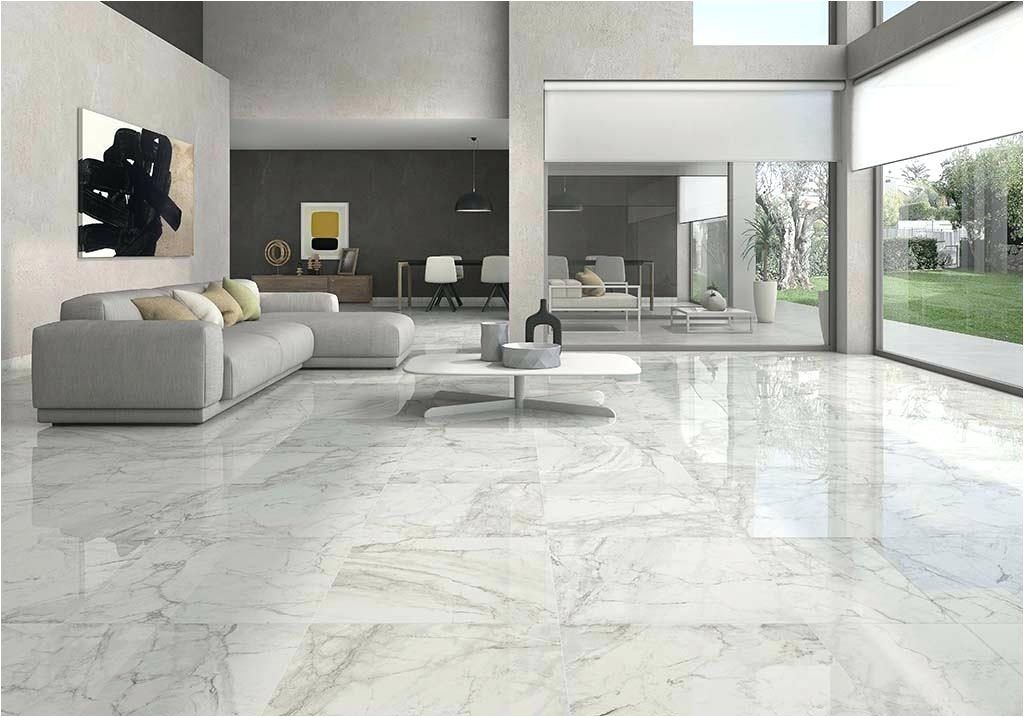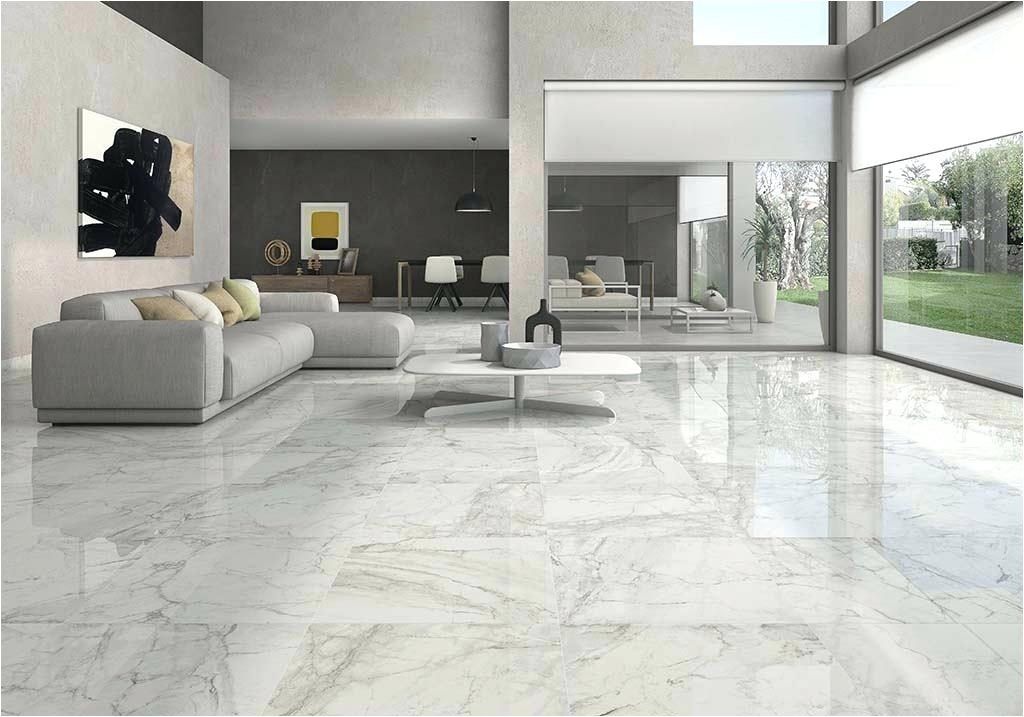 Kota Stone Flooring
Indian homes that will inspire you with laidback narratives & a life set on its own pace define themselves with Kota Stone flooring. It is a natural flooring design made out of limestone. It's cool, refreshing, and adds positive vibes to the space.
Kota Stone flooring designs come in naturally beautiful elite shades of brown, grey, beige, and other silent colors. Indian homes usually decorate their pathways, corridor, porch, etc., with Kota Stone. Every commercial/residential flooring design adorned with Kota Stone has a calm and pleasing charm to it.
Kota Stone flooring can add the traditional Indian tone to your home in its rough or polished finish. If you want to give your home a magnificent & luxurious look within budget, Kota Stone can meet your expectations satisfactorily.
Pros of Kota Stone flooring
Natural, sturdy, non-slippery.
Suitable for both home/office floor designs.
Works best for interior as well as exterior flooring.
Stays cool in humid climate.
Can be laid out easily in slabs & tiles form.
Budget-friendly as compared to other natural stones.
Cons
Looks dull in comparison to the shiny marble flooring.
Fragile, so demands handle with care.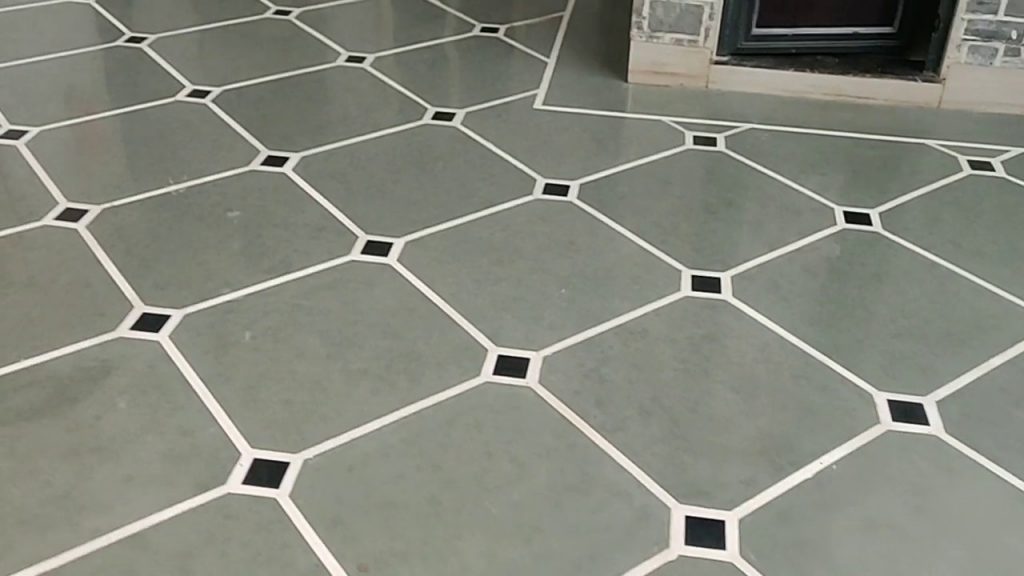 Vinyl Flooring
Vinyl flooring design is a treat for sore eyes. The remarkable designs, patterns, tiles, planks, and sheets make it a flexible DIY flooring design. It gives the illusion of wood or stone & dramatically adds color to the dull interior.
People who like to fill their home with a warm & relaxed ambiance prefer Vinyl flooring. It is a good choice when you don't want to overthink the flooring as it matches perfectly with versatile decor preferences.
Pros of Vinyl flooring
Most preferable pet-friendly flooring.
Versatile to suit flooring requirements of any room.
Affordable, long-lasting, & water-resistant.
Ideal for kitchen, bathroom, or areas with frequent water use.
Sound-absorbent.
Cons
Made up of synthetic material.
Doesn't stand good on the eco-friendly aspect.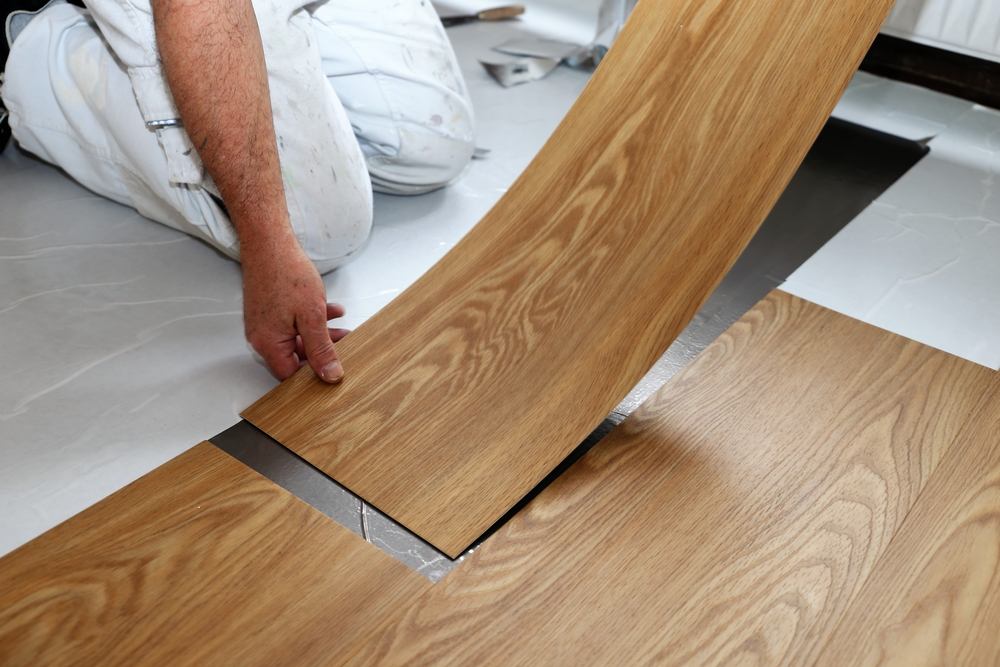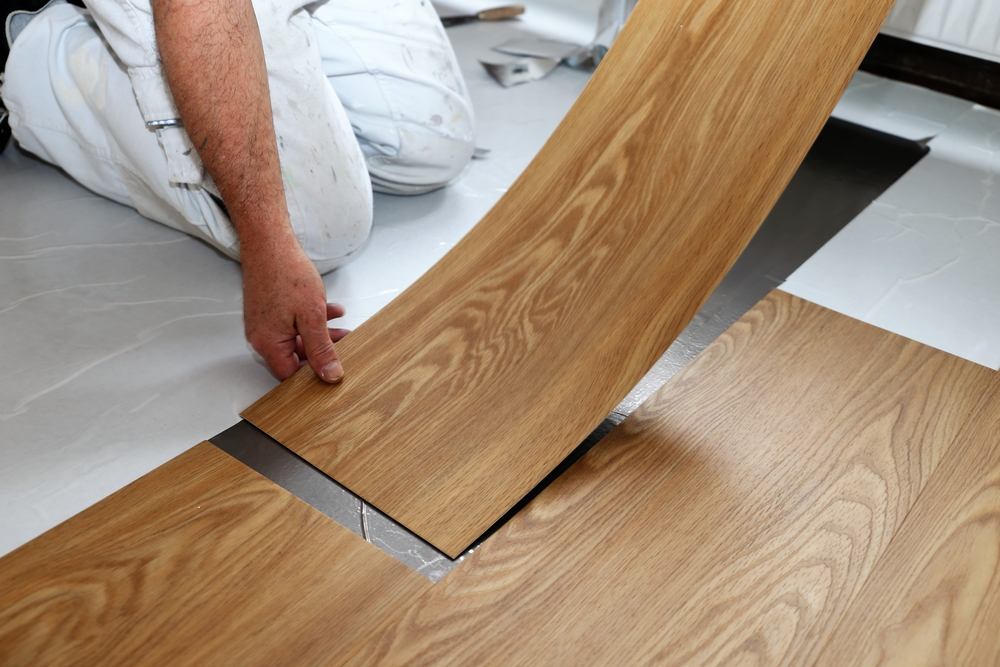 Linoleum Flooring
If "all things natural" is your decor mantra, then Linoleum flooring is the viable pick for you. It's natural, sustainable, & eco-friendly. They call it a flooring design of the bygone era, but it never goes out of style.
When contemporary interior flooring designs are going eco-friendly in their choices, Linoleum flooring hits the list. It is designed in so many beautiful colors and textures that you'll be spoiled for choices.
Pros of Linoleum flooring
Durable, environment friendly, & cost-effective.
Biodegradable; made up of renewable materials.
Matches the requirement of both domestic & commercial flooring.
Cons
Its resilient nature makes it prone to cracks & holes.
Regular exposure to sunlight turns it yellowish.
Requires an annual protective coating & waxing.
Little expensive than other flooring designs.
Slippery & susceptible to moisture.
Not suitable for kitchen, bathrooms, & laundry rooms.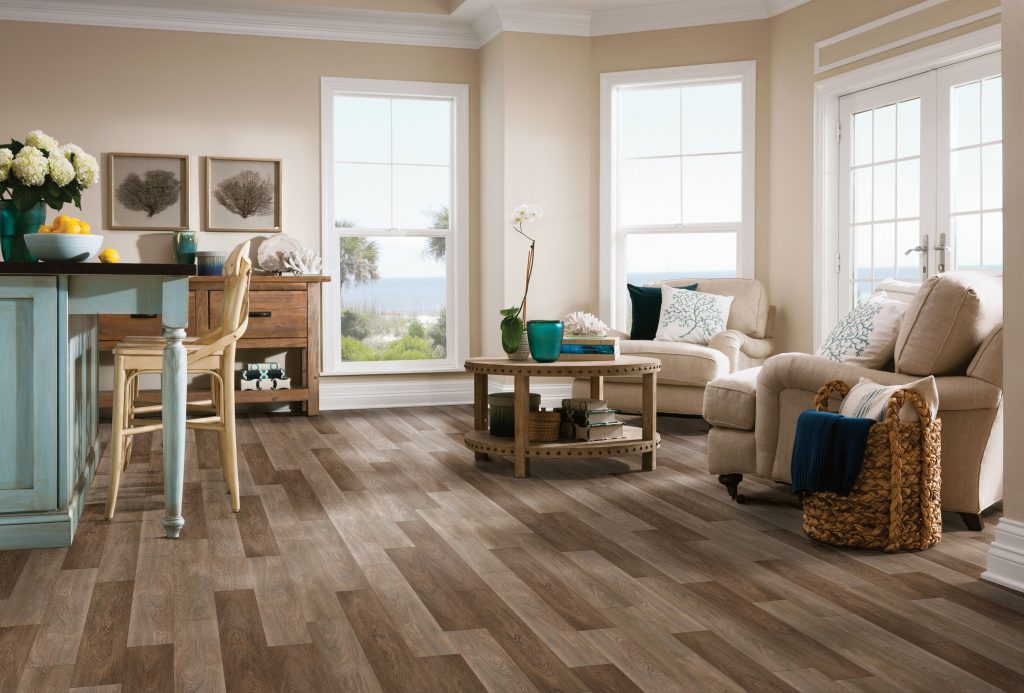 Whatever you choose, stay rooted!
Flooring is integral & transformative for interior design & decor.
If you want your interiors to be well-planned & beautifully done, all you have to do is look down to the Earth & start from the bottom to the top.
Set a luxurious stage first with flooring as the foundation. Then marry the walls, furniture, & artworks to reveal thoughtful & breathtaking decor. @Miradorlife, we have all that you need for sustainable & state-of-the-art interior designing & execution.
From collecting your personal preferences to sourcing, procuring, manufacturing & delivering the finished decor elements at your doorstep, we have got you covered.
Visit www.miradorlife.com today.