Our homes are the most beautiful and secure space for us. They witness every up and down of our lives. No matter how big or small they are, we tend to beautify them to the best of our abilities. Right from the wall paint to the furniture to every accessory and decorative item we choose is comprised of lots of care. Every nook and corner of our homes are embraced with compassion and love.
In the current scenario, during the pandemic when we all are locked down in our houses, we are looking forward to making little changes inside the house to break the monotony.
Before we jump into choosing the furniture and accessories for our beauties, let us dig into them a bit!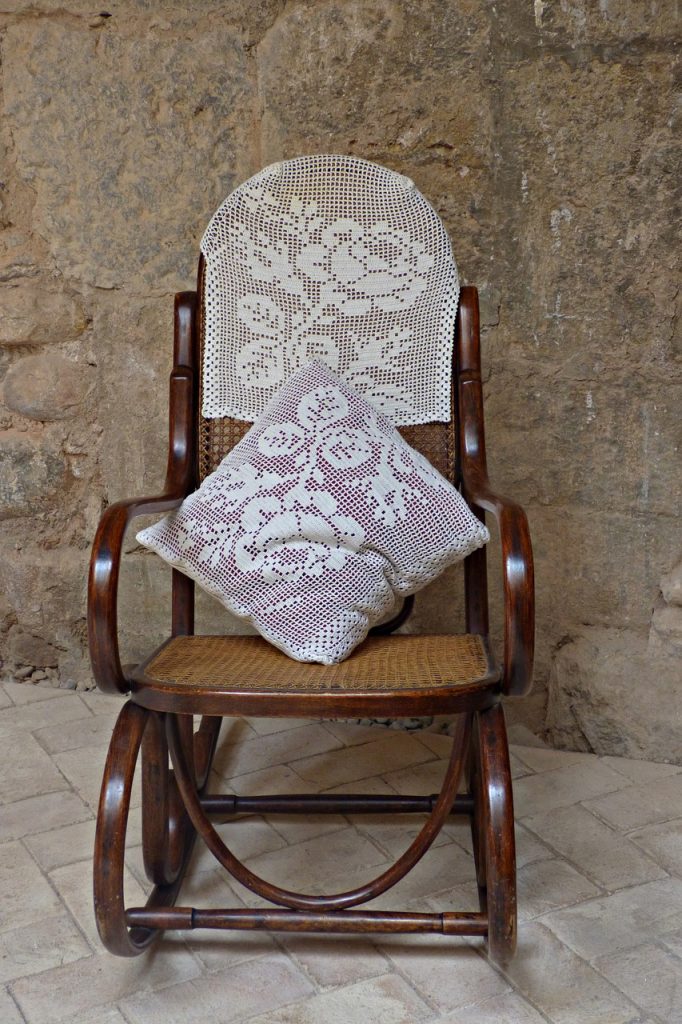 Beginning of an era
In ancient times, India did not emphasize much on the usage of furniture. Sounds strange right? But it is true! The use of furniture was more part of ceremonial activities or for the royals. The common people would mostly use the floor to sit, eat, or sleep.
With the invasion of the Europeans – Portuguese in 1500, the French in 1600, the English in the 18th century, the trend of using furniture set in. The invaders while settling down in India started building homes and offices. This led them to search for furniture which was prevalent in their homelands.
This is when India started producing furniture. The Europeans would hire Indian carpenters, craftsmen to make European style furniture with Indian materials. This resulted in a product that reflected a mix of India and Europe.
The Indian craftsmen would infuse Indian art forms in the furniture. They used their expertise in inlay and woodcarving, making distinct furniture designs.
Handmade Furniture and Decorative
Handmade furniture and decorative items, as the name suggests are exactly built, assembled by the craftsmen and women, with little or no use of machines. This implies that every item produced is unique and most importantly involves a lot of hard work.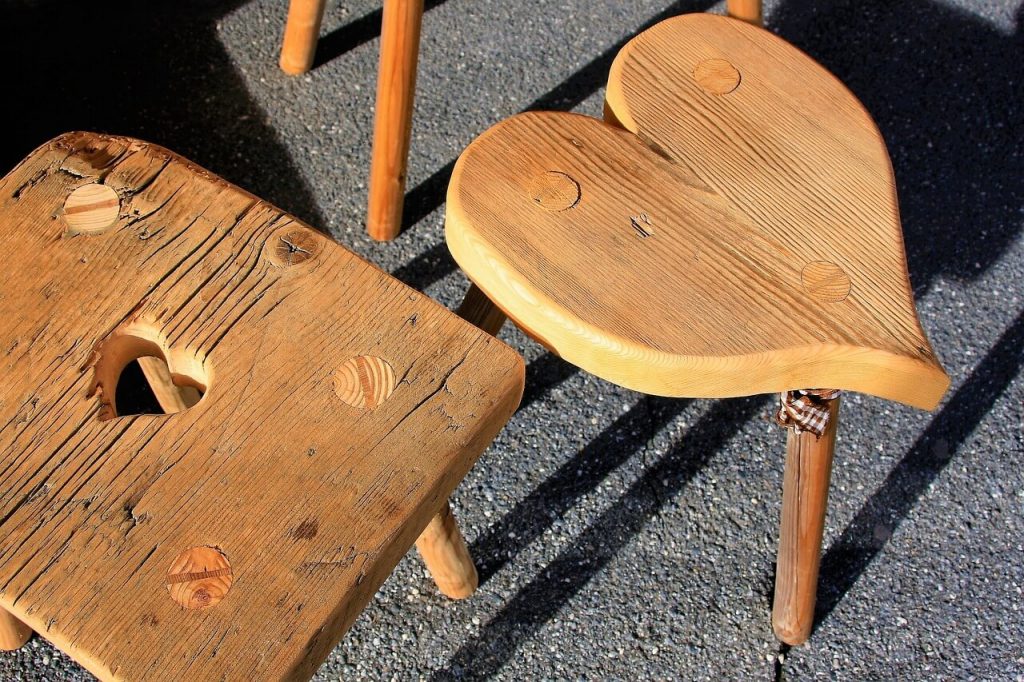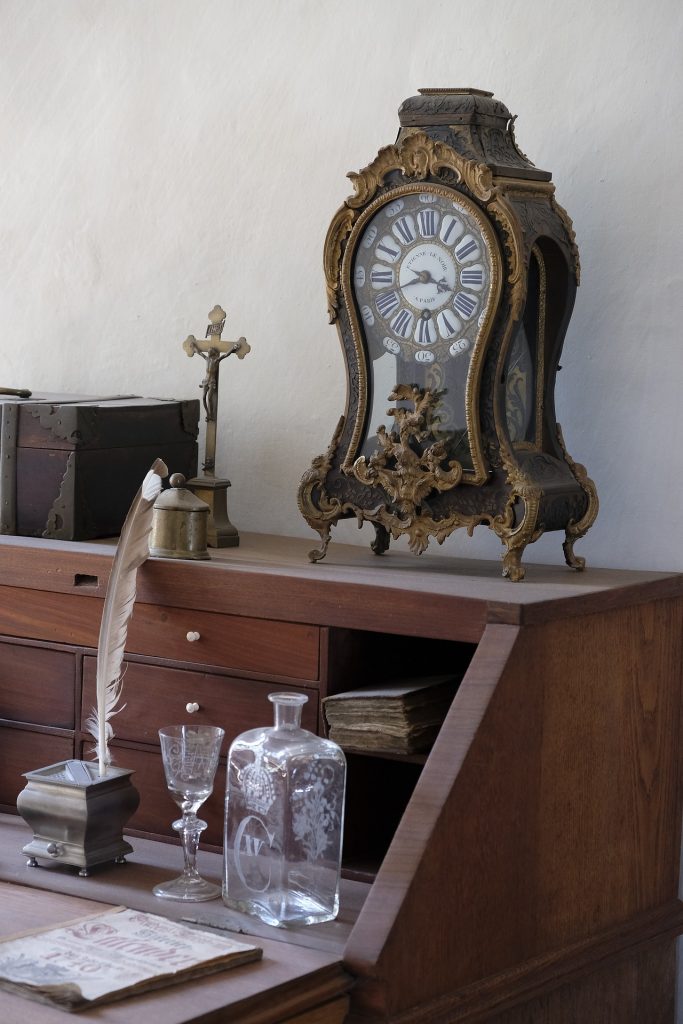 Why choose handmade furniture and decorative?
Just like the Europeans back then, we too cannot imagine our homes without furniture and decorative objects.
While designing our homes we are too cautious about the furniture. Little things like the colour of the furniture should match the wall paint or the shape of the furniture should define your taste, etc.  Aesthetics form a major part of our lives as well as our homes. Handmade furniture and decorative items will always score a 100 when it comes to aesthetics. But still, they don't make much to our homes. The reason being the machine cut, cheaper, easily accessible products in the market play with our minds.
We buy the ones that look cheaper to us. The fact is they might look pocket friendly to us but are not. The longevity of the products is so less that they turn out to be a burden.
Since the time India started producing furniture, they were handcrafted beautifully leaving people craving for it! Why? It is simple! Handmade furniture and decorative items are made using natural, eco-friendly materials resulting in a quality long-lasting product. Needless to say, these would not even add to the pollution.
If the abovesaid reasons are not good enough for you to choose handmade furniture and decorative, the most important aspect that leads us to own these beauties is its uniqueness. Every product is exclusive. It is practically impossible to make identical products without the use of machines. If required, they can be custom-made too!
Aren't these good enough reasons to own them? Well, we have more to add to the list.
Apart from being natural, these products are bread and butter to all those craftsmen, craftswomen, artisans, designers who are thriving to keep the ancient art alive.
Now imagine your home, the safest place on earth, being adorned by unique, natural masterpieces! Lovely isn't it?
The one-stop-shop
Miradorlife is your one-stop for all that you are looking to beautify your homes. We are specialised in handcrafted furniture and decorative items. Every product represents art forms from different parts of the country.
We believe in empowering our craftsmen, craftswomen, artisans, designers who chose to protect our heritage. So, every time you pick our product, you are choosing our heritage. That is not all, the products made out of natural materials, making them sustainable too!
Let us support the art and its guardians while enhancing the beauty of our home. Visit www.miradorlife.com to show your support. Shop with us and choose sustainability.