Giving a makeover to your home? Do not feel like discarding your old furniture? Confused what to do with them? Why not using them as your garden accessories? Yes! You heard us right! Your discarded old furniture can be upcycled into beautiful garden accessories. Here's below some ideas to transform your garden into a vintage one.
Contents:
Book Planters
Bathtub Planters
Broken Chair Planters
Dresser Planters
Coffee Table Planters
Miradorlife thinks
1.  Book Planters:
Good news to all those book lovers! Now you need not dump your old books that cannot be used anymore, simply transform them into planters. Make a space for your green at the centre. One side of the cover will act as the base and the other side would give a unique look. Before you start planting, make sure you apply a lacquer that will protect your book from damage.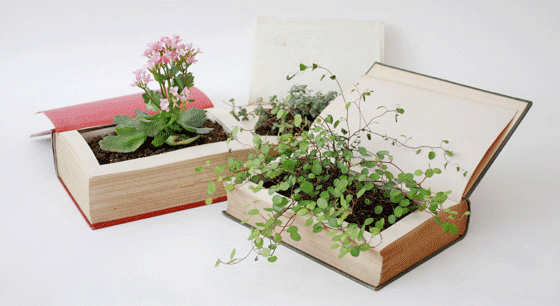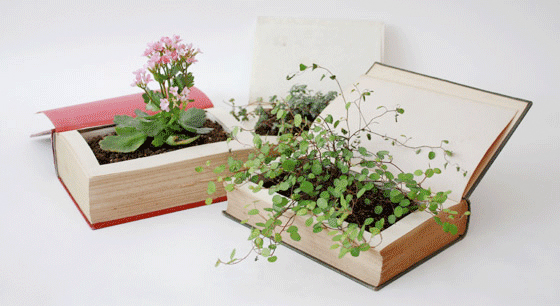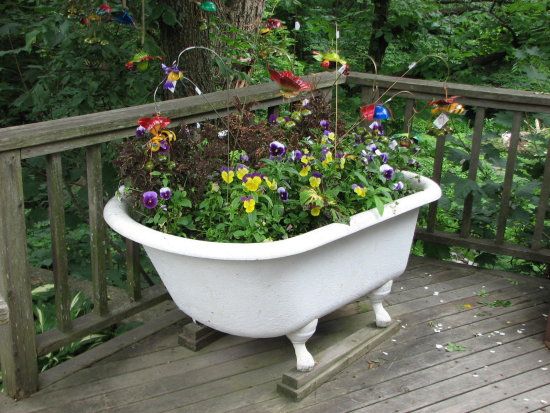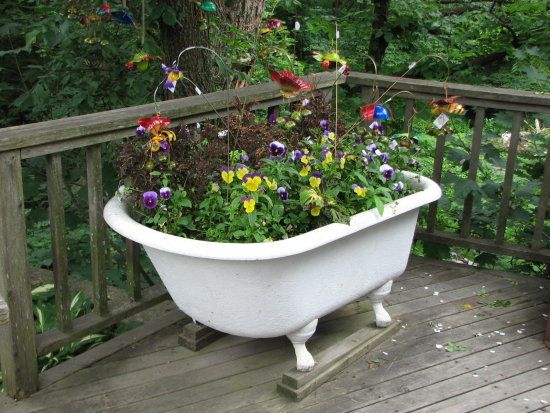 2.  Bathtub Planters:
This is a great idea for displaying those gorgeous sunflowers, and the tub does not even have to be in great shape. Even if there are holes, you are going to be able to turn it into a planter that beautifully displays whatever plants you want to house in there.
3.  Broken Chair Planters:
Have you ever thought of making a little succulent garden from a seat less chair? It is an awesome idea! You can stick the planter right down in the seat and this is a great way to bring dimension into your flower bed. Just sit the chair among your other flowers and it raises those succulents up off the ground so they become the focus of your flower bed.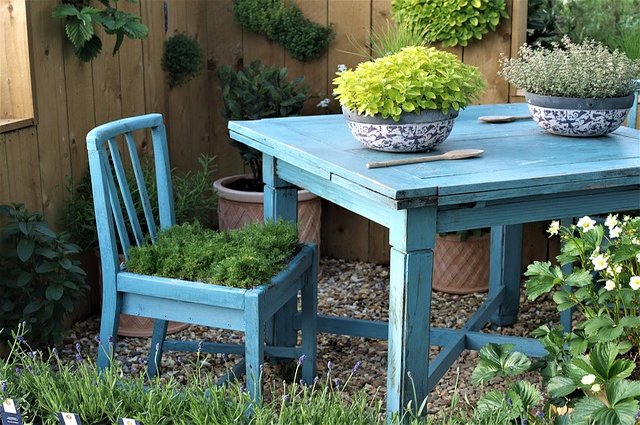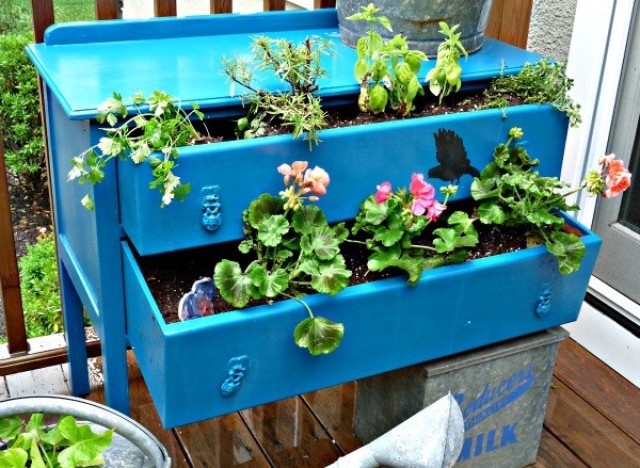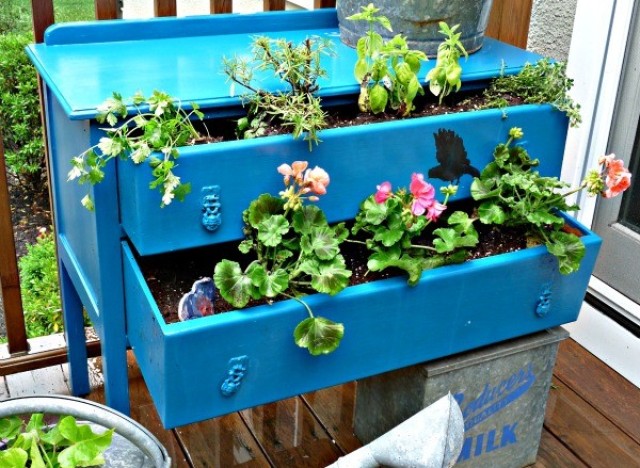 4.  Dresser Planters:
Paint it bright and your old dresser will be instantly transformed into a lovely planter for flowers and other greenery. Place it in your garden or in your living room! It is such an easy to do project that you will be admiring it while sipping tea in just an hour!
5.  Coffee Table Planters:
An old coffee table is perfect for a raised planter. Whether you want to use this on the patio or in the flower bed, it provides the perfect place for adding flowers of all types. Add your favourite colors and foliage to make it look more gorgeous.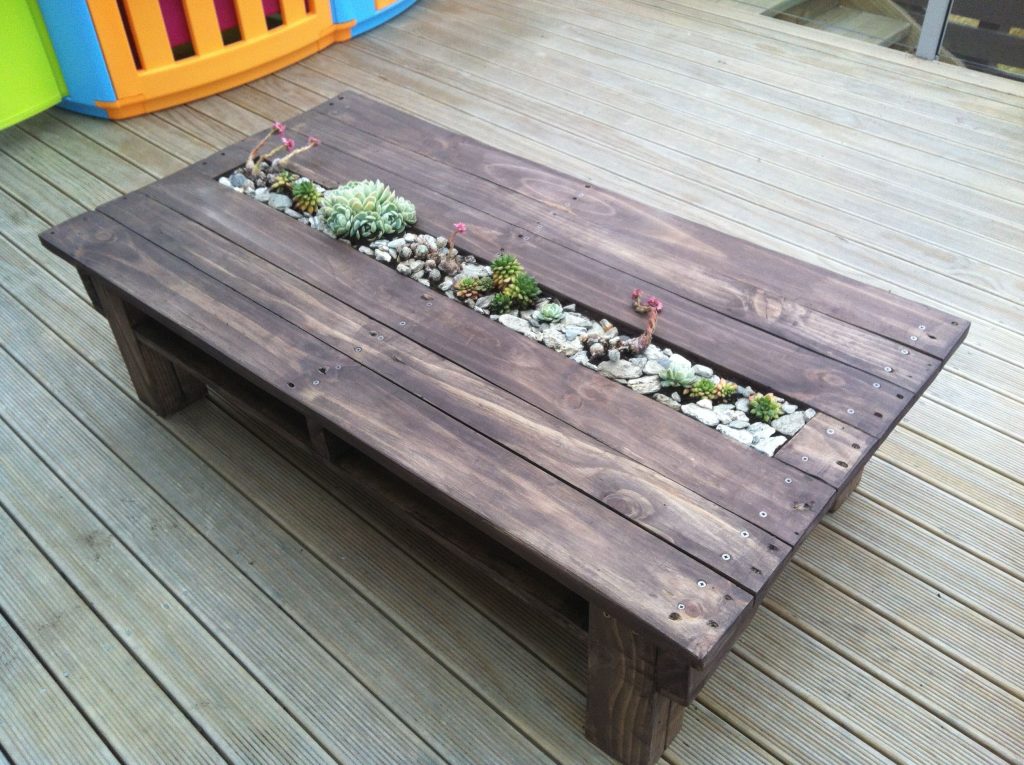 Miradorlife thinks
Miradorlife is a brand of handcrafted furniture and home décor items, specialised in making personalised products. We as a brand strongly believe in sustainable living, both in terms of nature and empowering Indian craftsmen. Hence, every item coming out from our kitty are made using sustainable products which do not add to the pollution. Apart from that all our furniture and accessories are crafted by most talented craftsmen and artisans of our country. All the products from our house exhibit Indian art. So, every time you pick our product, you contribute towards the initiative.
Furthermore, we have a team of experts to provide you with Design Consultation solutions to make a perfect magazine style home!
Visit www.miradorlife.com to explore us!