The outbreak of the pandemic has created quite a stir across the globe. Our lives are now being controlled by masks and sanitizers. For some, the kitchen has now become their newly conquered territory while for some cleaning the house! We are pushed to face new challenges starting from social distancing to working from home. Although most of the practices are temporary, work from home is here to stay!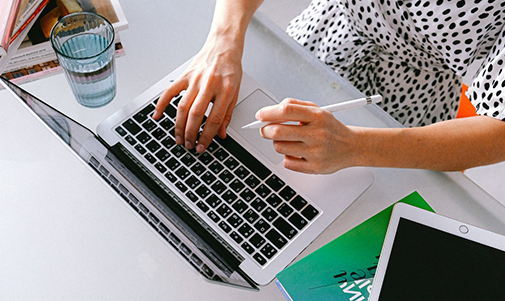 Even though some companies had the option of working from home much before the pandemic,  it was never a regular practice. But now, it seems organisations are planning to make work from home the new normal, the redefined normal.
With this implementation, it is making us think about reworking on our homes as most of our living spaces are not equipped enough to give us the comfort to execute our official assignments. The current situation demands us to set up a corner dedicated to our work.
Earlier, when we had to work from home in crisis, a table, and a chair would have been fine to solve the purpose. At times we would just sit on our couches or beds to wrap up our work. Now that work from home is becoming a part of our daily regime, there are a lot of factors that we need to keep in our minds.
While many of us might think a proper set up for work from home is not required; it is very important. We humans always seek comfort and it is a necessity when working. An uncomfortable posture can reduce our productivity and impact our health in the longer run. Whereas, a comfortable and correct posture will increase our productivity and prohibit us from getting workplace injuries.
Did you know, there are guidelines for our sitting posture while working on a laptop or a computer? When working on our computer, our hips should be placed at the farthest end in the chair.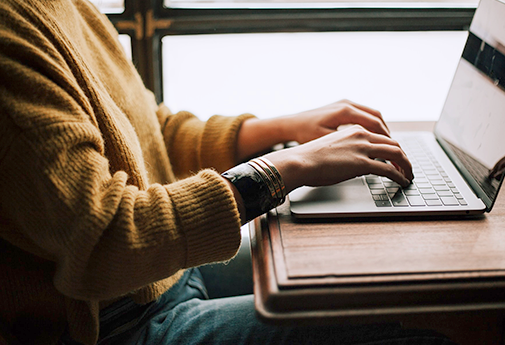 The chair should be adjusted to a height where our feet stay flat on the ground and knees equal or slightly lower to the hips. The back of the chair should be at an angle of 100 – 110 degrees, ensuring support to our upper and lower back. The armrests should be placed such that the shoulders are rested properly. The monitor and all our documents should be placed at an angle where  the neck is in a relaxed and neutral position. The screen should be centered in accordance with the keyboard.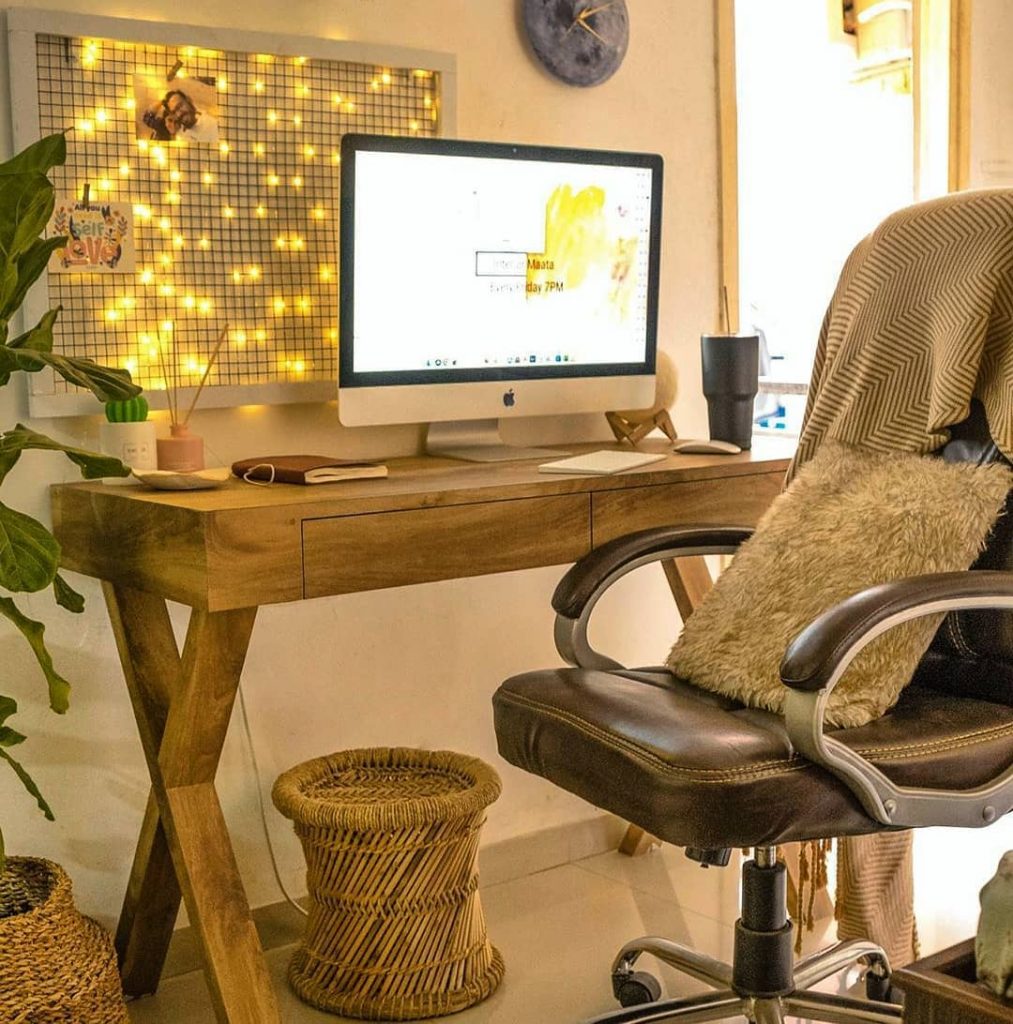 When working with a laptop, our neck should be at a neutral position, neither thrust nor a bent is advisable. Our back needs to be supported and relaxed at all times. The shoulder should not be rounded or hunched; they should be relaxed. The elbows should be placed at an angle of 90 – 120 degrees. The wrists should not bend, instead, they need to be straight. The same goes for our hands.
This list of measures is never-ending and could be tiring too!
We need to be very careful while choosing our furniture and accessories to set up a work environment at our home.
And, in this scenario, Miradorlife is exactly the remedy you will wish for! We are a brand offering hand-curated furniture and accessories for your beautiful homes.
While you design a workspace in your home, it should not occur to you that your living space has become less homely. Also, when you work from home, it should not be too comfortable and relaxing that your productivity is hampered. Too much of staying indoors should not make you repel from it either. There should be a perfect balance. A home, a space that radiates positivity, emits radiant vibes to keep your mind and soul uplifted all the time.
If you are wondering how that would be possible, then let's crack the news for you! We provide design consultation too. A team of experts could help you renovate your homes.
Have you ever thought of a workspace that is set up using furniture made up of natural and sustainable products? Imagine, how amazing it would be if all your needs are catered to while maintaining sustainability. Yes, you heard us right! Every product that we offer is natural and sustainable. While you flourish with your living, working from home, our Indian artisans, craftsmen, and women, artists, designers get benefitted too!