Or do they say anything at all? The walls that surround you, are what make a home and your living spaces. So why not make them reflections of you. When someone walks into your space, wouldn't it be great if the space itself could be an introduction of you.
Walls present a whole gamut of possibilities when it comes to interior décor. It is up to you to explore their potential. Walls seem to be top of mind for most interior décor magazines at the moment. They are topical and trending, with most décor enthusiasts. And it is high time they did too. From wall art, decals, decorative plates, DIY makeovers, wall planters, wall candles and lamps, to wall aquariums – the way people look at their walls is fast changing. So, don't you get left behind.
There are as many ways to do up a wall, as there are people who live amongst these walls. The de facto approach till date has been; to either texture coat sections of the wall, paint a pop colour here and there, or simply put up expensive art or rare artifacts. But pause to ponder if these really talk about you, your passions, your aspirations or even your likes.
If you were to choose between an expensive piece of wall art that someone has labelled as unique and worth putting your monies on, versus inexpensive delectable miniature art that totally appeals to your sensibilities, what would you pick? Now that's the difference between a wall that's made up and a wall that's been lovingly put together to speak for you.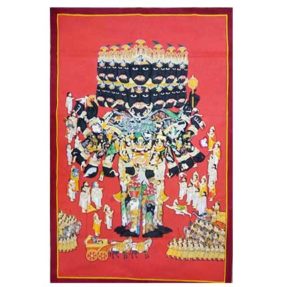 From impulse buy accessible art; like botanicals, birds, butterflies, vintage cars, monuments, wall plates, map art, mirrors, frames, masks – to some rare renditions of classic and contemporary Pichwais – your wall could do well with anything that appeals to your particular taste.
It shouldn't be about putting up décor that is perceived to be appropriate for any wall. It ought to be about what makes you glad when you look at that wall.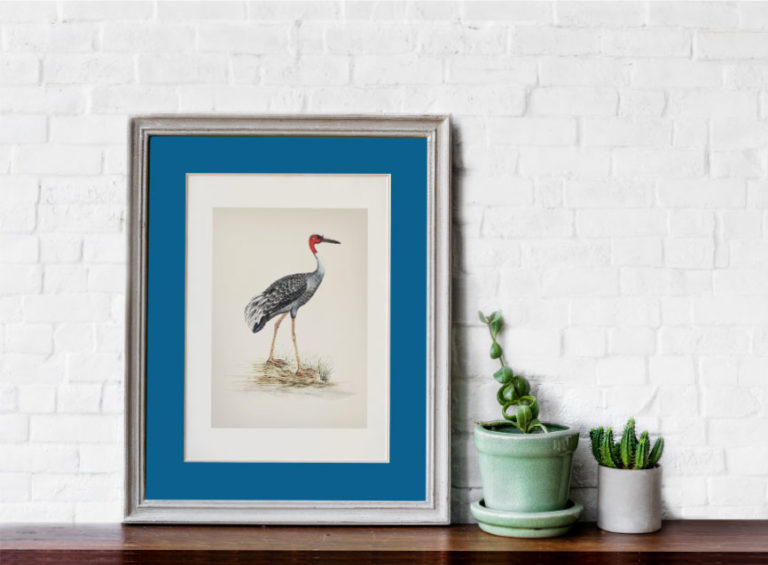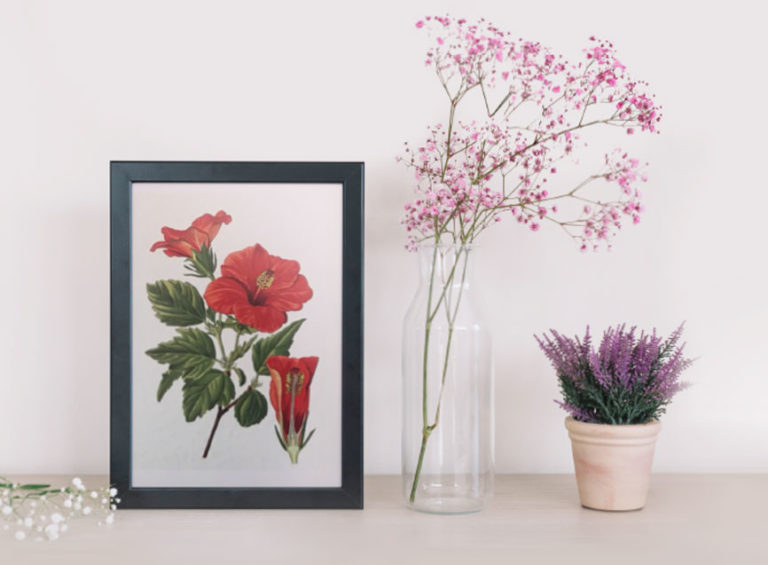 For instance, the Indian traditional art form of Pichwais mentioned earlier, has been seeing a steady and increasing revival in the past few years. Pichwai paintings have its origins in Rajasthan. The art features intricate paintings portraying Lord Krishna, done on fabric using dark hues. The classic paintings have deep devotional roots and are executed with utmost devotion by the artists. Most subjects under this style revolves around the figure of Krishna and are a depiction of his various moods.
Pichwai is also interpreted as 'pich' as in behind or background and 'wai' as in fabric. So, its all the scenes behind Krishna – those that play as the backdrop, drawn on fabric. The more contemporary versions of the form borrow from the iconography within the traditional Pichwai. The multiple, linearly laid cows is one such version, and is also the most popular symbolism from Krishna's erstwhile devotionally depicted world. The contemporary renditions are also on paper.
These paintings even without the knowledge of the heritage that they bring in, make for some delectable wall art. A large Pichwai covering a sizeable portion of the all or multiple smaller clusters, both bring a traditional flavour to the walls. These can either be combined with other traditional wall décor pieces and left alone to rule the wall space.
And this is just one of the many ways to bring your walls alive.