The intricate and timeless art of bone inlay is a tradition that has been handed down through generations and is practiced in Udaipur, Jodhpur and Jaipur regions of Rajasthan in India. Handmade and crafted to the highest specifications, the art of bone inlay has its origins in the royal palaces of Rajasthan where Maharajas commissioned extravagant bone inlay furniture pieces such as cabinets, chests, tables, chairs and even mirrors. This intriguing art is unique to India and the skilfully handcrafted bone inlay furniture pieces are exported around the world for their intricate patterns and incredible style.
Inlay is the technique of inserting pieces of contrasting material into depressions made on a base object. In bone inlay, the discarded bones of camels passed away due to natural causes are used. So, one can enjoy these fine furniture pieces without feeling guilty because no animal is harmed.
Contents:
The history of bone inlay furniture
How does it work?
Why add Indian bone inlay furniture to your home?
Bone Inlay Furniture from Miradorlife
The history of bone inlay furniture
The concept of Bone Inlay Furniture and accessories derive from the ancient craft of intarsia, which the Egyptians used to decorate wood as far back as 3000 years ago. The tomb of Pharaoh Tutankhamun is filled with objects adorned with intarsia. This ancient craft can also be found among Ancient Mayan artifacts, and was found across the Orient (Persia, China, Japan, India), until finally arriving in Europe during the 16th Century. In the past, bone and mother-of-pearl inlay was an artisan craft, afforded only by the wealthy. Today, advances in manufacturing have meant that bone inlay furniture is much easier to make, and therefore can be affordable. However, handmade bone inlay furniture, antiques, and artisan pieces are still popular, and can cost tens of thousands of euro at auction.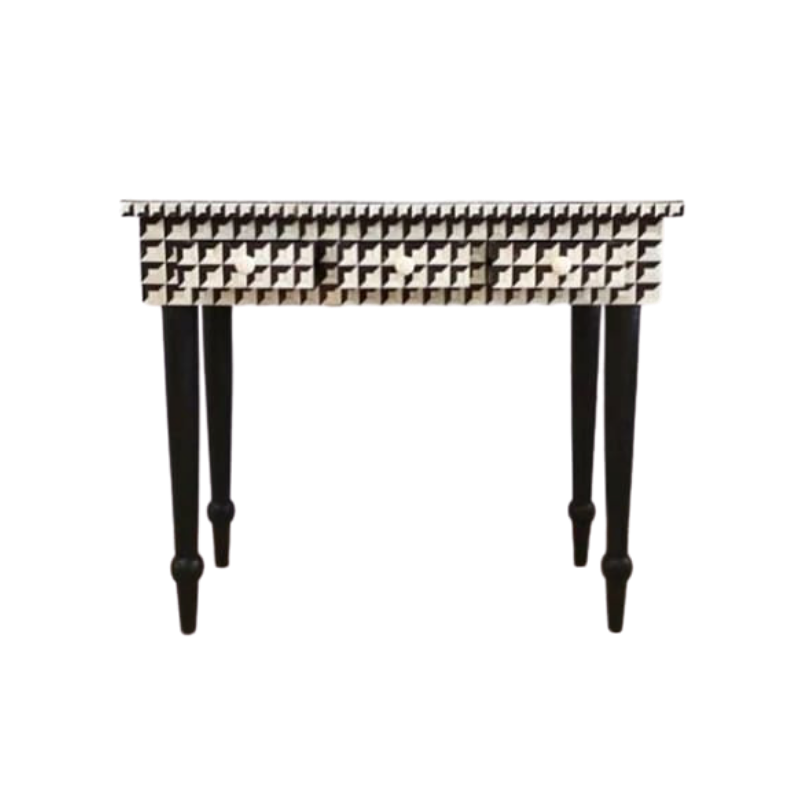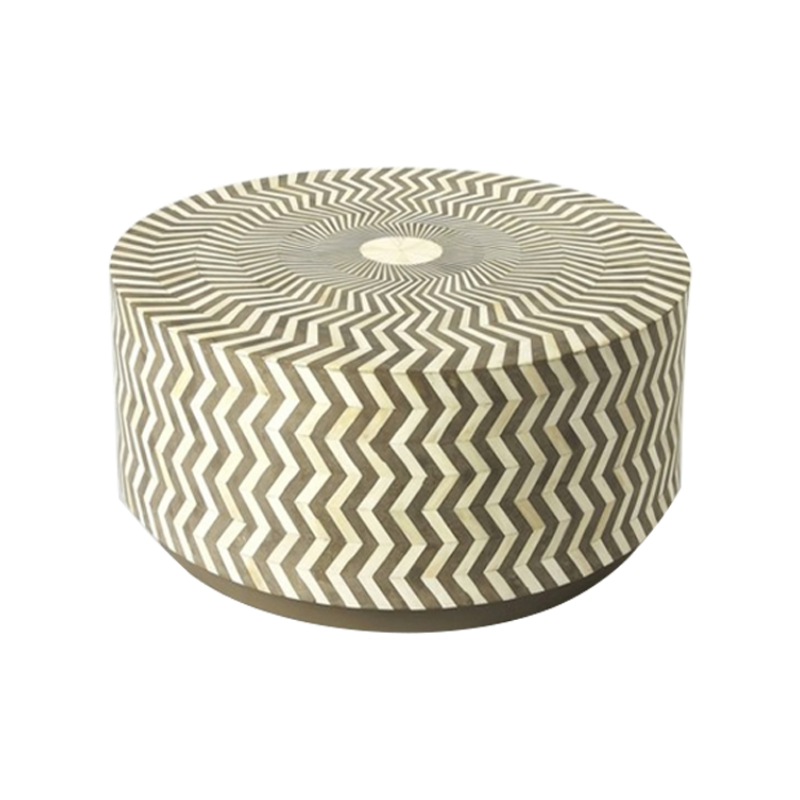 How does it work?
The process of producing Bone Inlay furniture and accessories begins with a design or pattern which is carved out of a material – either mother-of-pearl or cruelty-free polished bone from camels that have died of natural causes. It can also be done with wood, metal, marble and ivory. Then, with a base object preferably wood, impressions are made to match said pattern or design so that the delicate pieces of bone can be meticulously inserted onto the surface. The carved bone pieces are then surrounded by contrasting resin for an immaculately smooth finish.
Handcrafted from start to finish by artisans who have learnt techniques passed down through generations, no two pieces of bone inlay furniture are the same. Regardless of the size or inlay pattern, these furnishings take a minimum of three weeks to produce and require remarkable levels of patience, neatness, artistry and expertise.
Why add Indian bone inlay furniture to your home?
Ornate and eye-catching, bone inlay furniture makes striking home décor pieces. It has the ability to tie a whole space together, adding a dash of excitement with its individual character and tapestry of colours, textures and patterns. While the style has ancient roots, we are confident that these furnishings have a place in a contemporary home, and that it is an art form that has, and will continue to, stand the test of time.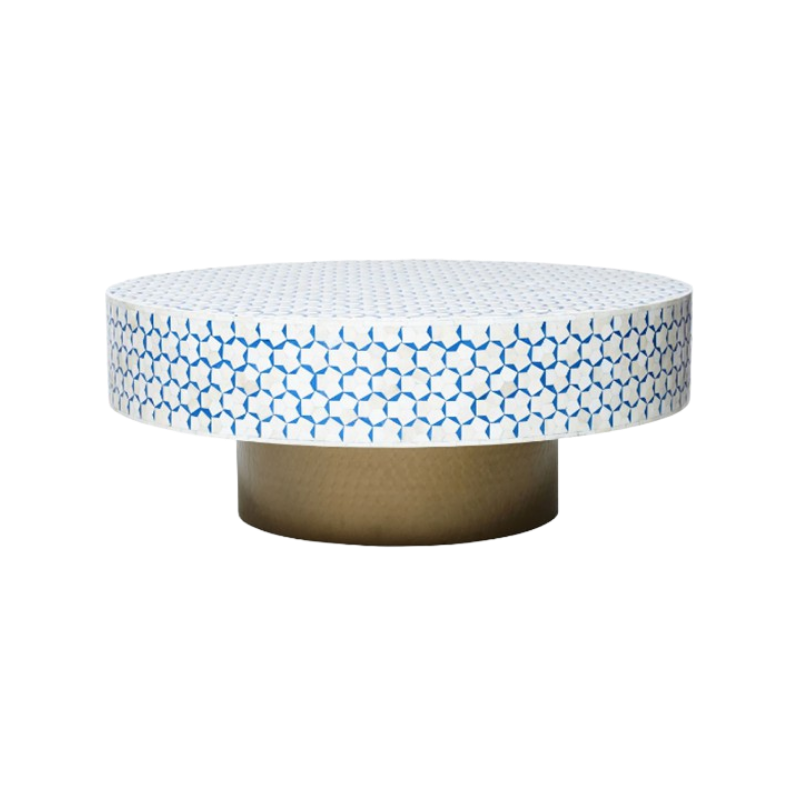 Bone Inlay Furniture from Miradorlife
Miradorlife is a brand of handcrafted, natural products. For us sustainability is a bedrock principle and we have taken an active footing to help alleviate this situation. We are driven to create a sustainable living for our craftsmen while protecting the art forms of India and more importantly sustainability of our environment by ensuring that all our products are eco-friendly.
Miradorlife strives to introduce and blend in different art forms into every furniture design and accessories that we produce.
Visit www.miradorlife.com to explore our collections