It has been a long and a tough year, so we all need to feel positive. And what better than giving your home the look? Agreed? So, do we! Hence, here we are, giving you cool ideas for home décor trends that will rock your 2021!
From the growing importance of sustainable materials to elegant elements and a celebration of individuality and uniqueness, our 2021 trend edit will provide you with a curated look that will bring your home into the New Year with sensational style.
Read about the ideas that 2021 will miss
Contents:
Home Décor trends
Role of Miradorlife
The attitude of most of the people towards life changing during 2020 has been quiet negative. With most of them wishing to get away with this year, we thought of it from a different perspective. With the New Year we wanted to bring in new hopes, more positivity; and with one's home being full of life will definitely light up their way. Hence the home décor trends.
1.  Rustic Vogue:
This look is a crowd pleaser, appealing to anyone who loves their modern home comforts but wants to inject some character details into their living spaces, too. It works ideally in homes that already have some interesting features, such as exposed beams, original floorboards or panelled walls, but can equally be re-created with a considered balance of old and new pieces that work together in harmony. Reclaimed wood is the core material that holds this look together – look for unique pieces that show plenty of grain and texture, rather than items that are perfectly finished.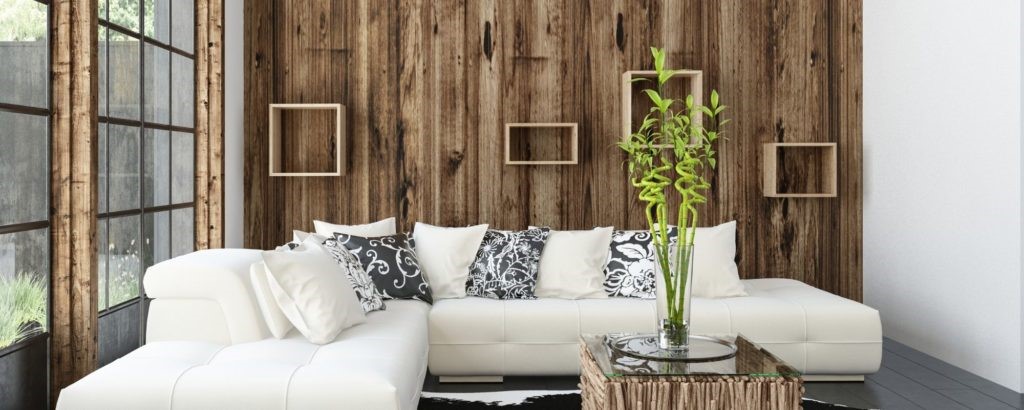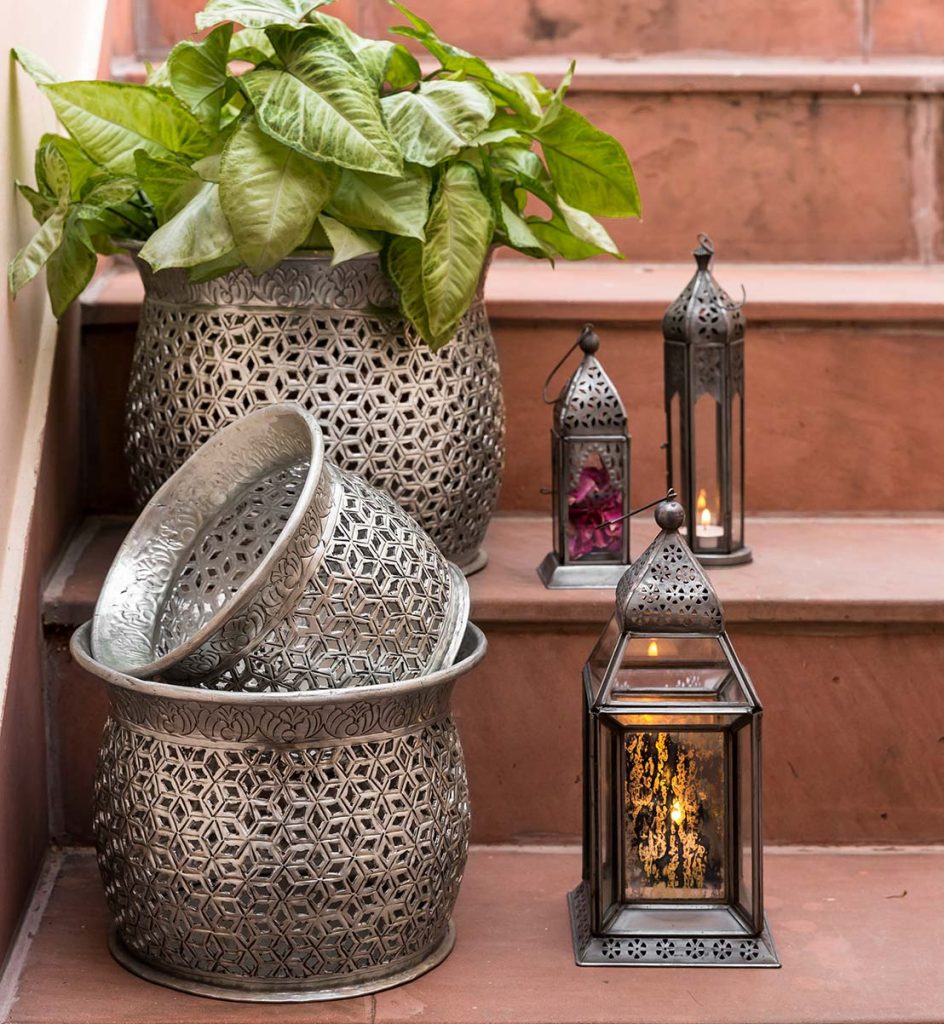 2.  Art & Craft:
The new Arts and Crafts trend embraces the iconic 19th century movement, born out of the industrial revolution. The movement aimed to reform how things were made and reverse the damaging effects of machine-dominated production, increasing the value of hand-made, decorative pieces.
3.  Cottage core:
Cottagecore is something that started off as very simplistic but we think it can also be mixed with touches of glamour to create a luxe traditional style. Elegant vintage style barware, gilded cutlery and statement gold accessories are all ways to get the look whilst staying on budget and touches of British quirk will keep the look feeling grounded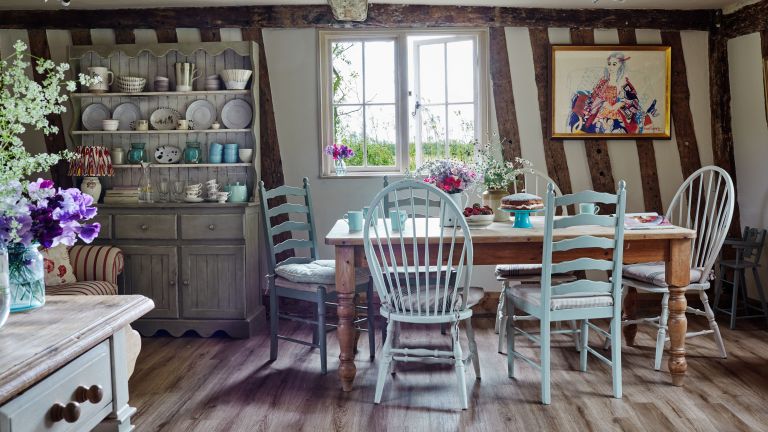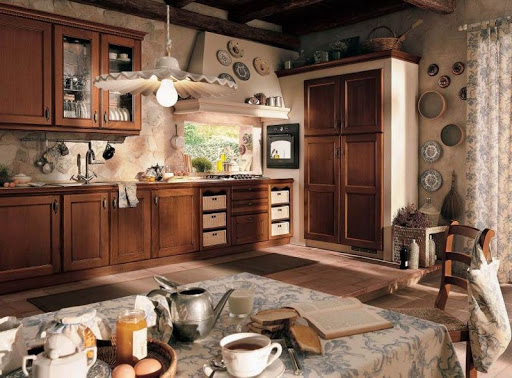 4.  Vintage:
Antique, repurposed, salvaged and retro pieces all have their place in a vintage scheme. The key is to reference the look rather than slavishly reproduce it, using strong colours, favourite pieces and a less-is-more approach for a vibrant, cohesive aesthetic. The key to this approach is to provide plenty of contrast. Build up a vintage-style scheme gradually. It is the kind of look that needs layering so choose pieces over time that mean something to you. Add a few luxe elements such as rich fabrics and statement lighting to create a modern note.
5.  Ocean Hues:
Capturing relaxing pool sides and beach getaways, aqua and inky blues offer a calm, contemporary look. Aegean Teal is a colour that is known for its association with peace, calm and comfort. Ocean blues are a key colour trend for the year. Varying from deep inky tones through to soft aquas, blue is the perfect colour for creating a tranquil home.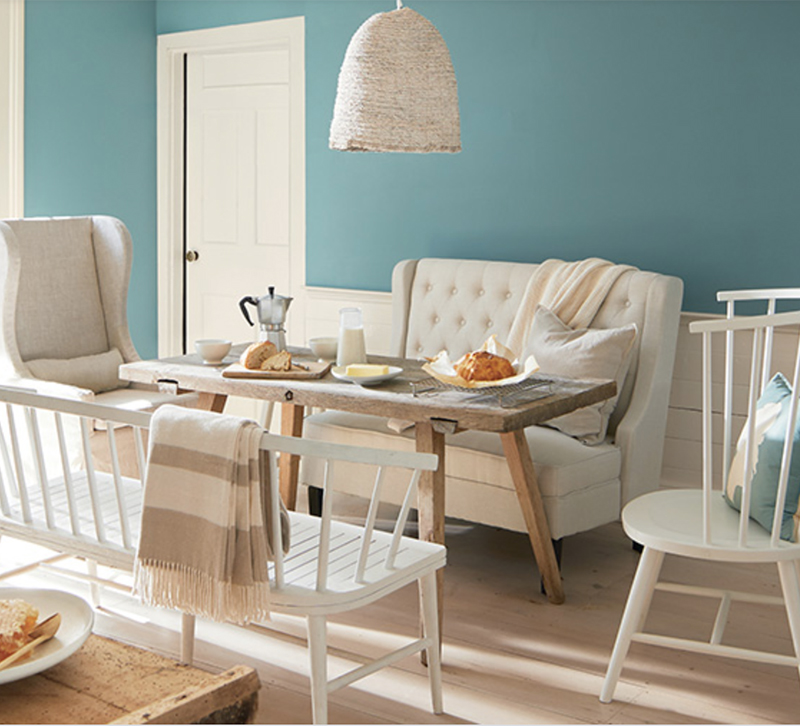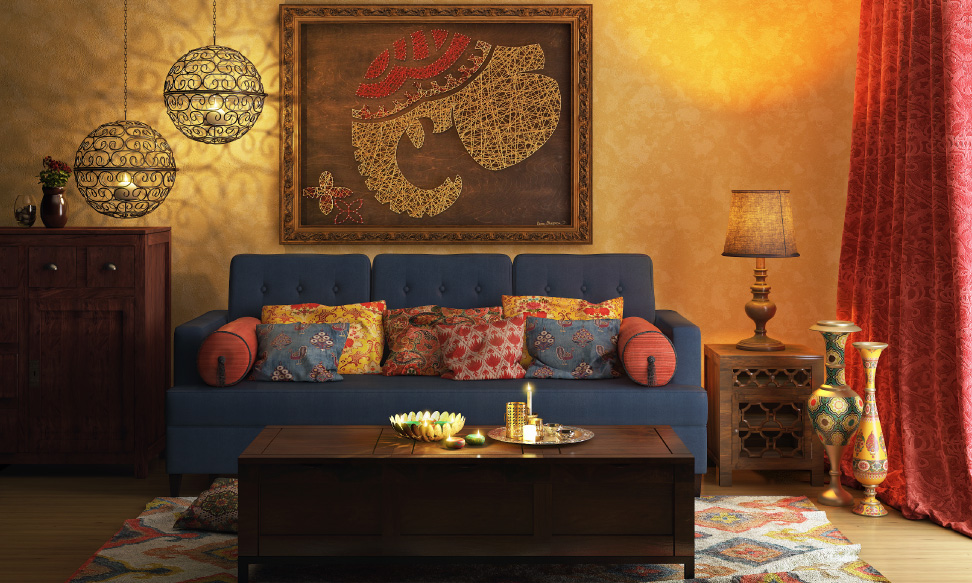 6.  Traditional:
A timeless trend taking inspiration from the 18th and 19th centuries, incorporating classic art, antiques and pieces with history. Classic traditionalism brings a sense of harmony and order to any living space, with a décor scheme that works together perfectly.
7.  Shabby and chic:
This timeless trend epitomizes faded elegance and an unrefined sense of luxury. To create the feel of timeworn opulence from scratch try mixing new buys with vintage market finds. Look for decorative accessories such as chandeliers and mirrors that haven't been perfectly restored, but have aged with character, and opt for furniture and textiles that feel lived-in. Chipped paintwork, faded fabrics and blemishes all add to the charm.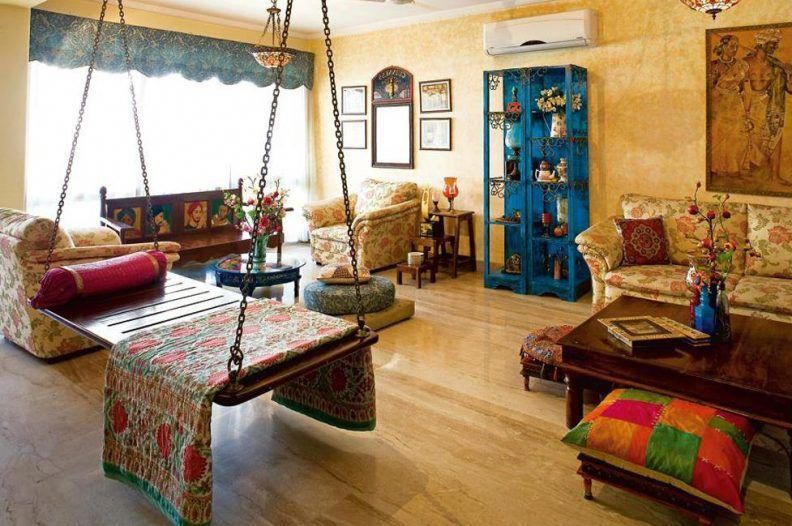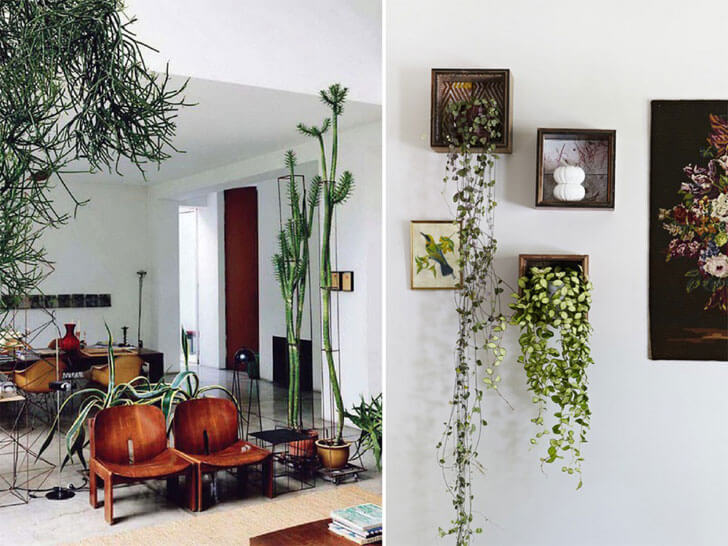 8.  Houseplants:
Houseplants have never been more fashionable. From retro 1970s-style hanging creepers to blowsy, beautiful blooms there's sure to be a plant to suit your style and space. Indoor plants fell out of fashion briefly in the 1990s, but we're happy to report that they are back – not only are they beautiful, bringing vibrancy and colour to our homes, but they also freshen the air, filtering out pollutants and releasing oxygen.
Miradorlife is a brand of handcrafted home decor specialised in making personalised furniture design and accessories. We as a brand strongly believe in sustainable living, both in terms of nature and empowering Indian craftsmen. Hence, every item coming out from our kitty are made using sustainable products which do not add to the pollution. Apart from that all our furniture and accessories are crafted by most talented craftsmen and artisans of our country. All the products from our house exhibit Indian art. So, every time you pick our product, you contribute towards the initiative.
Furthermore, we have a team of experts to provide you with Design Consultation solutions to make perfect magazine style home!
Visit www.miradorlife.com to explore us!