"Sustainable development is the masterful balance of meeting our own needs without jeopardizing future generations' ability to do the same." – Light of Mine
What is sustainable furniture, you may ask.
Sustainable furniture is green and eco-friendly, as it is made from materials that may be recycled or repurposed. It's safe for indoor use and has minimal volatile organic compounds (VOCs) that can be toxic for your home.
Going green with your home furniture is a beautiful way to give wings to your environment-friendly lifestyle. However, in India, living in green homes sounds like a great idea in theory. One major obstacle in India is the lack of stringent rules and regulations. Some furniture manufacturers follow harmful practices when producing their goods. So, often furniture is made from low-quality materials like plastic to cut down on labor and manufacturing cost. These goods aren't durable and may pose a threat to your family's health as they are coated with harmful varnishes. A few individuals and organizations have highlighted this issue, and some have even come up with different means to promote sustainable living.
Here's a list of 4 ideas that can help you make sustainable choices when designing your home.
Many furniture manufacturers are now using lumber from old factories and warehouses to produce home furnishings. This old wood has stood the test of time and experienced extreme climatic conditions. Also, it has an antique finish that lends a hint of rich, mysterious history to the furniture piece.
Ideal Alternatives to Wood – Bamboo, Rattan, & Wicker
Bamboo is one of the fastest-growing plants. It is extremely resilient and has high compressive strength. Bamboo is used to make swings, reclining chairs, sofa sets, coffee tables, baskets, beds, and even fabric.
Rattan is a naturally renewable reed plant similar to bamboo. As it is light, durable, and flexible, rattan is widely used for making patio sofa sets. Wicker, on the other hand, cannot be used to make furniture but is ideal for creating home decors like privacy screens, storage trunks, baskets, and serving trays.
Lantana Stems for Making Furniture
The NGO Ashoka Trust for Research in Ecology and the Environment (ATREE) has found an inexpensive alternative to cane and bamboo – Lantana wood. The Lantana stems are not vulnerable to termites and have a smooth surface when treated with varnishes. Also, they can easily bend, twine, splice, interlace, and be nailed. So, Lantana stems can be used to make baskets, sofas, chairs, cabinets, bookshelves, and the likes.
The NGO trains Soliga artisans in Malai Mahadeshwara Hills, Karnataka, to create eco-friendly, Latana furniture. This initiative is also considered most energy efficient, as no machines are used, and hence, no energy is consumed.
A team of four students from the Indian Institute of Technology, (IIT) Kharagpur have found a novel way to create beautiful kitchenware and sturdy furniture from rice husk. The process is simple – an adhesive and a chemical will be poured in the rice husk to make a roll of sheet that can then be used to make the body of ball pen, pitch boards, kitchenware, and furniture.
Need for Green Furniture Certifications
Coming to furniture certifications – Yes, there are certifications for furniture in India, but they aren't mandatory. The government of India must make it compulsory for furniture makers to own certificates like GreenPro Certification, Forest Stewardship Council (FSC), and UL Greenguard that declare their goods sustainable. Also, more certifications should be introduced to create a future where only sustainable furniture is present.
Choosing Green Furniture
Purchasing green furniture can get tricky, so we've listed a few questions you can ask yourself before making a purchase.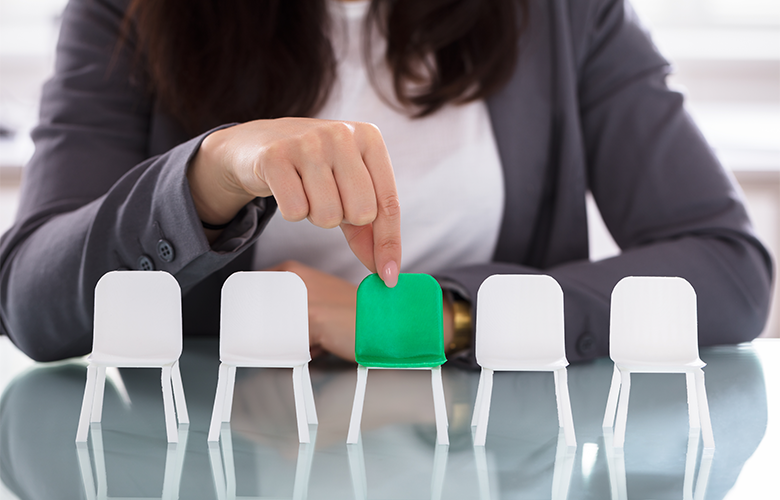 Is this piece durable, and what materials are used?
Furniture manufactured using cheap materials don't last long and quickly end up in landfills. Choose wood as it is a durable material that will last for years together. Similarly, wicker and rattan are good options.
What chemicals are used in the making?
Formaldehyde is extensively used as an adhesive when making furniture using plastics, particle board, plywood, medium-density fiberboard, and more. In the long run, these chemicals can cause issues like scratchy eyes, sore throat, coughing, nosebleeds, and general discomfort. So, ensure the furniture you choose is made with minimal or no chemicals.
What finishes are applied to the furniture piece?
Make sure that the paint, stain, or finish used on the furniture is water-based because other types are high in harmful VOCs.
Conclusion
Some research and consideration are all it takes to make a sound choice about your furniture choices. The decision you make will benefit not only your family's health but also the environment.
Are you interested in learning more about sustainable, eco-friendly furniture? Feel free to explore our exquisite collection and contact us online or visit our MiradorLife showroom at Indiranagar, Bangalore.