Any living or working space is incomplete without functional and aesthetic elements like furniture, accessories and embellishments of art. Apart from adding value to the environment around you, they also make for making the place lively and easy to live and work in. When you take a look at the decor of most spaces around you, what do you see? The top things that will capture your attention probably would be the paint used on the walls, the doors and windows, the graffiti or art used, the carpeting done and lastly the ceiling. The furniture and accessories will be the elements that pop out at you in this setting. Did you know that most of these elements can have a unique sense of design and decor when implementing design language inspired from Indian culture and tradition? While adding a redefining touch to any space that you aim to design, they also help in providing for a sustainable living for craftsmen as well as you.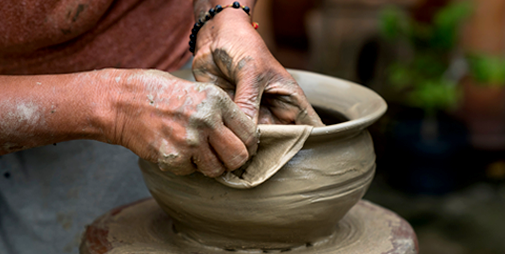 Surprised? Well, it is little known that most rustic and cultural art forms are made using sustainable materials such as clay, stone, wood, cotton, jute and other organic fabrics. Be it curtains, table covers, sofa cushions or bed covers, handloom fabric is tough, resilient and made of materials sourced directly from nature, as opposed to artificial fibres. Coming to furniture, reclaimed wood, cane and jute are great options for making tables, chairs, beds and cabinets. Wooden and ceramic crockery and utensils are food grade safe and are mostly handmade. Thus, you can be sure that every piece you own will always be unique in some way or another. While ceramic containers and jars are made in moulds or on top of wheels, colouring and glazing always imparts them a unique touch every time.
For wall décor with paintings and murals, Madhubani from Bihar, Pattachitra from Odisha, Pithora of Rathvas and Bhilalas tribes of Gujarat, Kalamkari, Kalighat, Warli Art and Thangka are just some of the various traditional forms of art available. Made in organic mediums and preserved to retain their lustre and brilliance over time, they impart a very ethnic look to any space they occupy.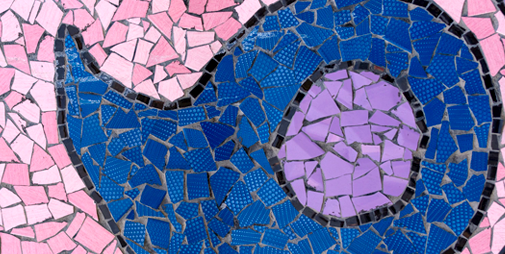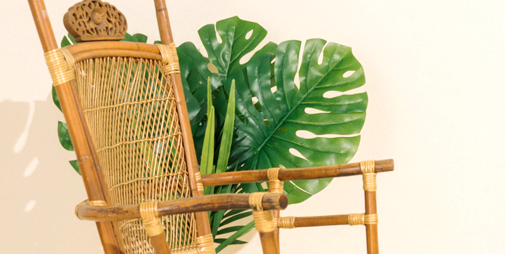 Thinking of setting something up outside in the lawn, balcony or the terrace? No worries. Sustainable furniture can come to the rescue here as well. Easy chairs made of bamboo and cane coated in varnish and weatherproofed are quite resilient to the rough temperature changes outside. For plants and shrubs, terracotta and stone pots are great options. A great mood and accent lighting can be provided by using terracotta lamps or stone/ceramic candle holders with option glass elements.
Consumerism has fuelled the un-sustainable practice of using and discarding things in a very short amount of time. While that adds to the waste being produced, it also impacts our economy and harms the environment in a big way.

Sustainable décor and use of organic, reclaimed materials to fabricate furniture helps avoid or minimize these detrimental effects, while supporting homegrown talent and tradition.

The key point in choosing handcrafted, organic decor is that you're one with nature. Since a major chunk of sustainable decor is made from reclaimed and ecofriendly materials it causes less stress on our environment. More importantly, by choosing our traditional arts and crafts for your interior décor, you are helping our local craftsmen and artisans earn a respectable livelihood while also promoting the traditional arts and crafts. To know more about what you can use, please visit us at www.miradorlife.com