Pleasant days with bright blue skies are hard to come by. When the Sun is up, making everything look merrier, its time for you to make hay with your near and dear ones. With the kids catching a break from school, summer parties are a great way to catch up with friends and family. Not to mention, it's also an opportunity to show off your home décor skills. Be sure to grab these essentials from the list below to leave your guests entertained and relaxed.
Deck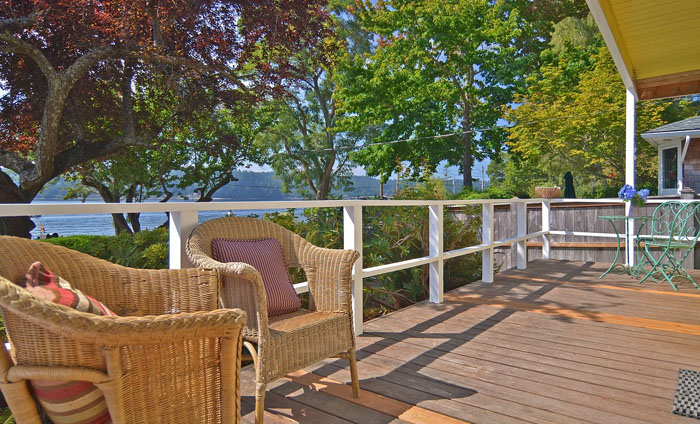 Summer days call for outdoors, and what better way than spending time shaking a leg to some fresh beats on a wooden deck. Don't worry if you don't have a roof covered deck, a nice big umbrella is an excellent investment to shelter you from the harsh heat of the sun. Potted plants placed around the deck can help in making your surroundings feel refreshing and eco-friendly.
Inflatable Pool
Offset the rising temperatures with a cozy inflatable pool in your backyard. These innovative inventions take just about fifteen minutes to set up and before you know it, your intimate mixer can turn into a pool party. Don't be surprised if your guests can't help themselves from making a splash.
Hammocks
Break conventions and give your guests ample room to literally swing by your house. Allow your friends to soak up the sun with this easy to assemble accessory. A few hammocks tied between trees with cushions to compliment the feel of your party can go a long way to ensure everyone is having a gala time.
Distressed Furniture
Throwing a party can be overwhelming if you don't have the right seating arrangements. You can add an old-world charm to your party by placing drift wood décor to accommodate people. Rustic barks of wood can be spectacular set pieces to own during these events and extend a warm welcome for people to kick back and relax.
Lighting
The Sun may set at 6 pm but that's no reason to end an amazing party. Amplify the ambiance for your friends hanging around after dark with a few string lights. You'll be astonished at what a handful of strobe lights and torches can do for your party. Stay well lit after sunset and make a memory you'll cherish for a lifetime with luminous lighting.
It's never too late to throw a fun fiesta for your friends. Cross off these essentials from the checklist and you'll have everything you need to be the talk of the town this summer.